Music
Jungkook's 'Golden' album tracklist—plus more breaking K-pop news
In the world of K-pop
FEATURED IMAGES: BIG HIT ENTERTAINMENT | YG ENTERTAINMENT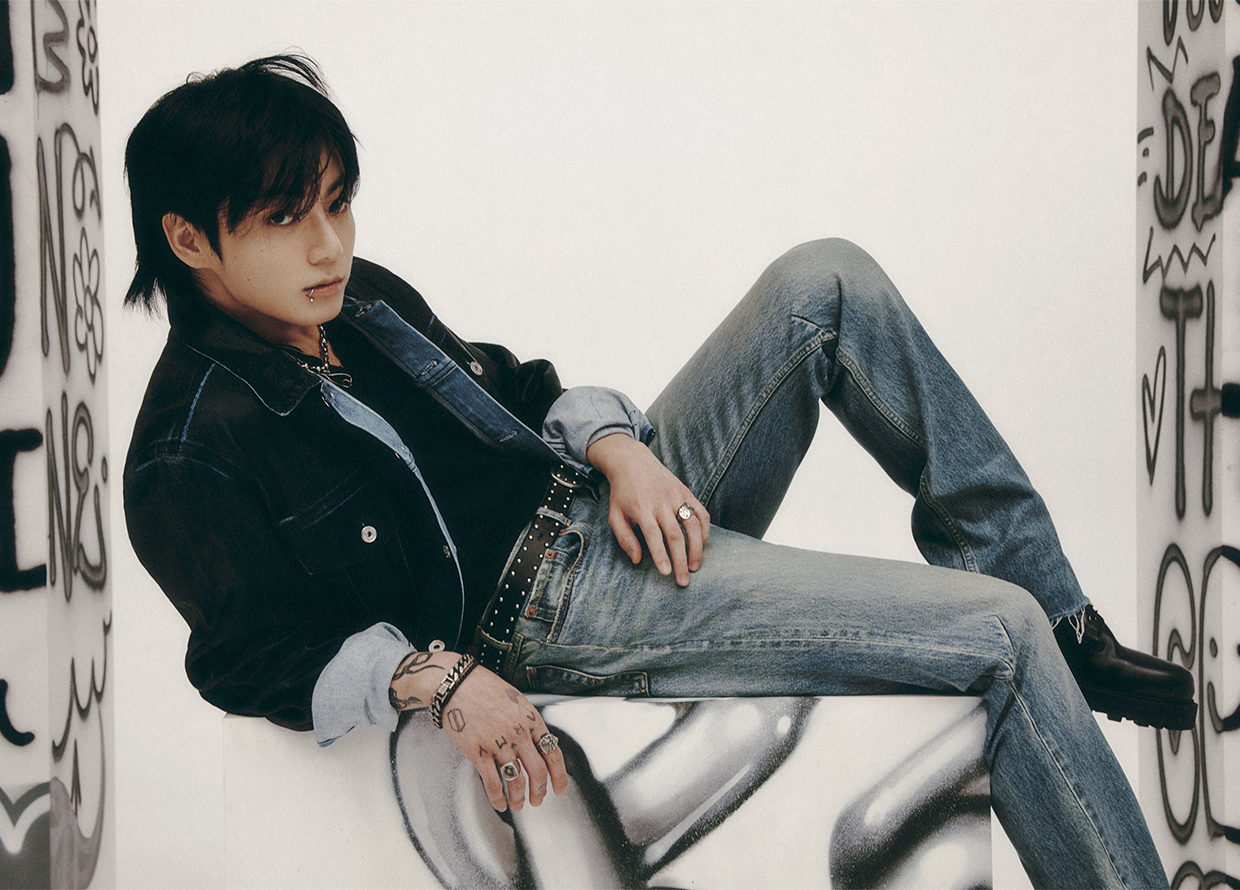 In this month's K-pop roundup, we get exciting news from BTS' Jungkook's upcoming album Golden, TXT's comeback and Jennie's special release of You & Me. Read ahead for the biggest K-pop buzz you might have missed.
Jungkook's solo debut album Golden tracklist revealed
#정국 #JungKook 'GOLDEN' Tracklist #JungKook_GOLDEN #StandingNextToYou pic.twitter.com/i8MFtrKn5a

— BIGHIT MUSIC (@BIGHIT_MUSIC) October 15, 2023
Ed Sheeran, Shawn Mendes, Major Lazer, DJ Snake, Diplo—these are just some of the huge names that have taken part in the production of Jungkook's upcoming solo debut album Golden. The name is inspired by the K-pop idol's nickname as the 'Golden Maknae', which refers to the youngest BTS member's all-rounded skills. On 15 October, Big Hit Entertainment released the full tracklist on social media and ARMYs all over the world have been raving about the stacked lineup.
Notably (and much to fans' excitement), Ed Sheeran is credited for Yes Or No and Shawn Mendes has contributed to Hate You. The title track of Golden has also been revealed which is Standing Next To You. One of the credited writers is Ali Tamposi, who is best known for co-writing Kelly Clarkson's Stronger and is behind some of the biggest hits in recent memory such as Havana, Senorita, and Youngblood. Ahead of the album release on 3 November, Jungkook has gifted ARMYs with his concept photos for a sneak peek into the highly anticipated drop!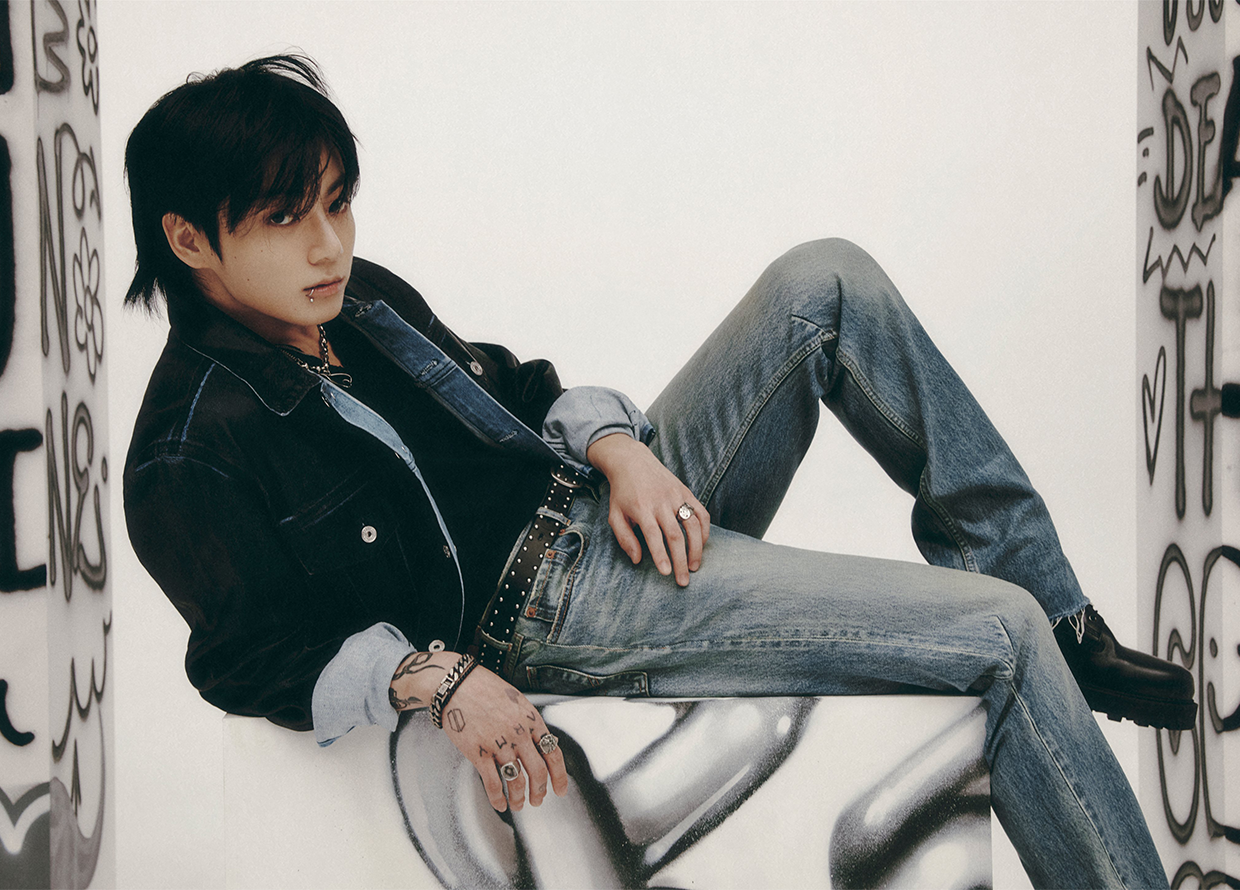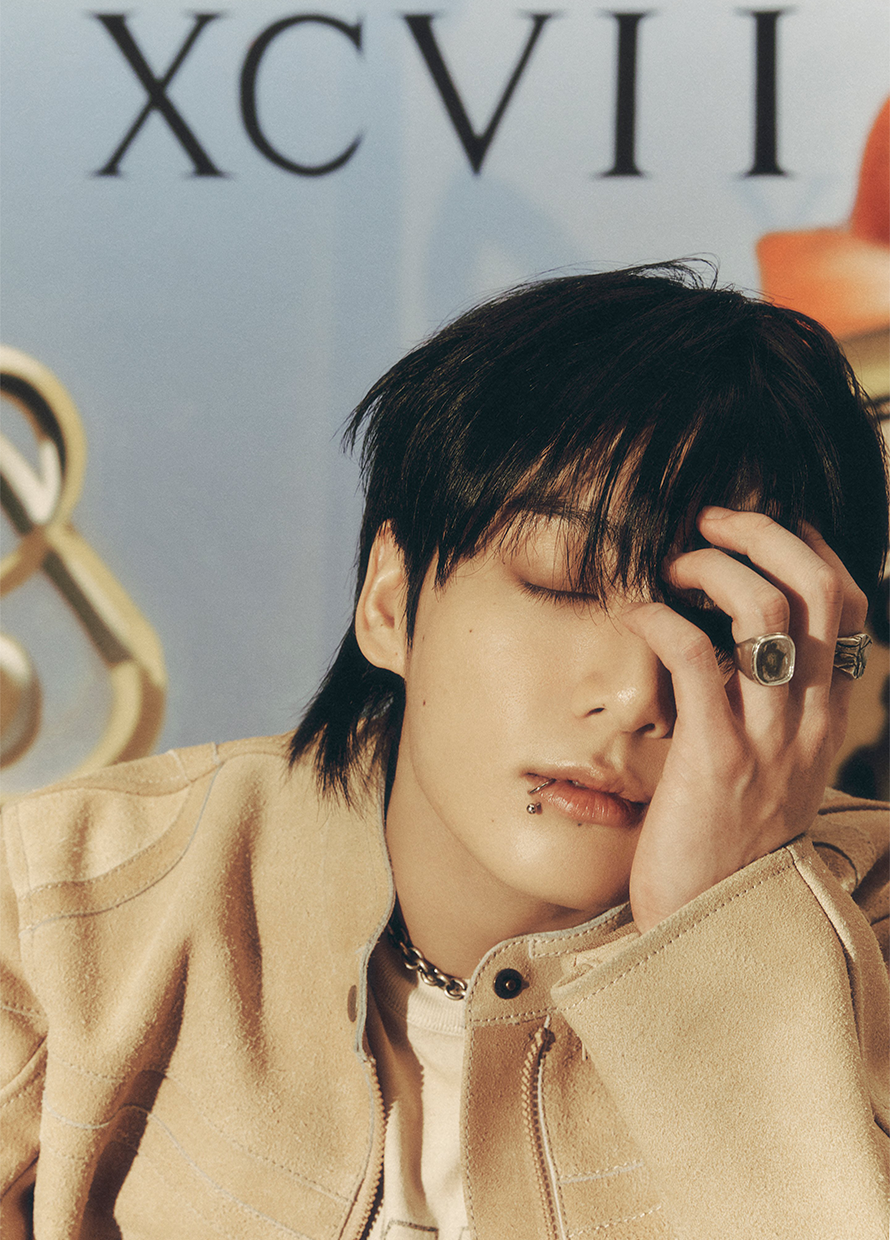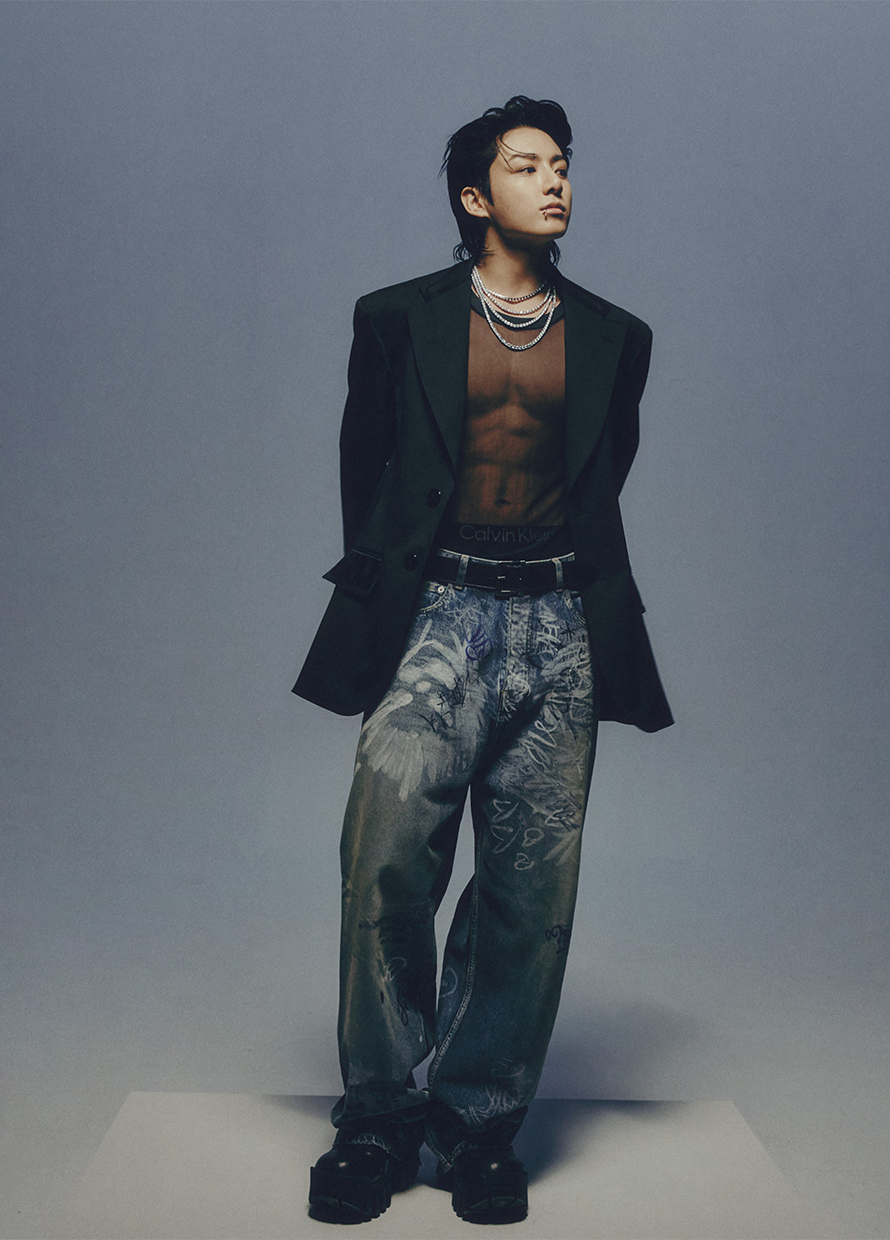 Even after the success of 3D, Jungkook is wasting no time in jumping on his next collaboration track with music's biggest names right now—specifically, The Kid Laroi and UK's Central Cee of the viral hit Sprinter. The track Too Much is slated for 20 October 2023. Check out the teaser below!
TOO MUCH w/ JUNG KOOK & CENTRAL CEE OCTOBER 20TH 🖤😌
ALBUM IN NOVEMBER — it's finally time… #toomuch #tft pic.twitter.com/MOyADhmyUZ

— charlton (@thekidlaroi) October 10, 2023
TXT is Chasing The Feeling with their third studio album
The boys are in their pop disco era! Hot off of their explosive VMA performance, Tomorrow X Together (commonly known as TXT) has returned with their third studio album The Name Chapter: Freefall on 13 October 2023. It is accompanied by the title track Chasing The Feeling, which has already garnered close to 30 million views on YouTube in two days. The album is the thematic sequel to the quintet's fifth EP, The Name Chapter: Temptation, and continues to explore the trials, tribulations and realities faced by today's youth. In the music video, the members are serving superhero camp goodness as they arrive in New York City à la meteorite landing and dance through the Big Apple to feet-tapping disco synth tunes.
Seventeen wins the Daesang at The Fact Music Awards 2023
With the year coming to a close, the Korean music award season is gearing up. On 10 October, The Fact Music Awards took place at Incheon's Namdong Gymnasium and offered live and streaming audiences a thrilling roster of performances and honours. Pledis Entertainment's Seventeen won big as this year's Daesang (known as the Grand Prize) as well as claiming one of 10 Artist of the Year (Bonsang) awards. The 13-member group will release their 11th mini album Seventeenth Heaven on 23 October. Check out Seventeen's performance above.
Jennie treats fans to a special release of You & Me
Blinks were surely in for a treat on 6 October! After performing the English track on Blackpink's Born Pink world tour, fans finally have an official release of You & Me. While it is not a music video per se, the performance video still delivers top-notch visuals and highlights the choreography for fans to dance along. This song comes highly anticipated as Blinks have been craving for another solo track from Jennie since 2019's Solo. The video currently has 32 million views on YouTube and Jennie is enjoying her first entry into the UK's Official Charts at number 39. On 11 October, the singer dropped a surprise Jazz version—click to watch the groovy rendition below.
Jungkook collaborates with Jack Harlow for 3D 
On 29 September, Jungkook's latest English track 3D was released featuring Jack Harlow. The music video saw the youngest BTS member grooving it out in the rain and a shirtless tuxedo set amongst other stunning looks in an early 2000s-inspired hip-hop track. Since its release, 3D has been doing (unsurprisingly) well, opening with 13.6 million streams, 3.1 million in radio airplay audience, and 87,000 copies sold, according to Billboard. The catchy tune also debuted at number 5 on the Billboard Top 100 in its first week. 
Ive says they're good Either Way
After splashing onto the scene in 2021, Ive has quickly become one of the leading girl groups in K-pop for producing hit after catchy hits. From their dazzling debut with Eleven to the viral Love Dive that won them Song of the Year at the Mnet Asian Music Awards in 2022, this monster rookie group from Starship Entertainment is back with yet another ringer. Featuring a more emotional tune compared to their usual chaebol crush concept (chaebol refers to individuals coming from rich and powerful families), Either Way shows a more vulnerable side to the six members. Fans are positively reacting to the song for its meaningful lyrics and message.
All seven BTS members renew their contracts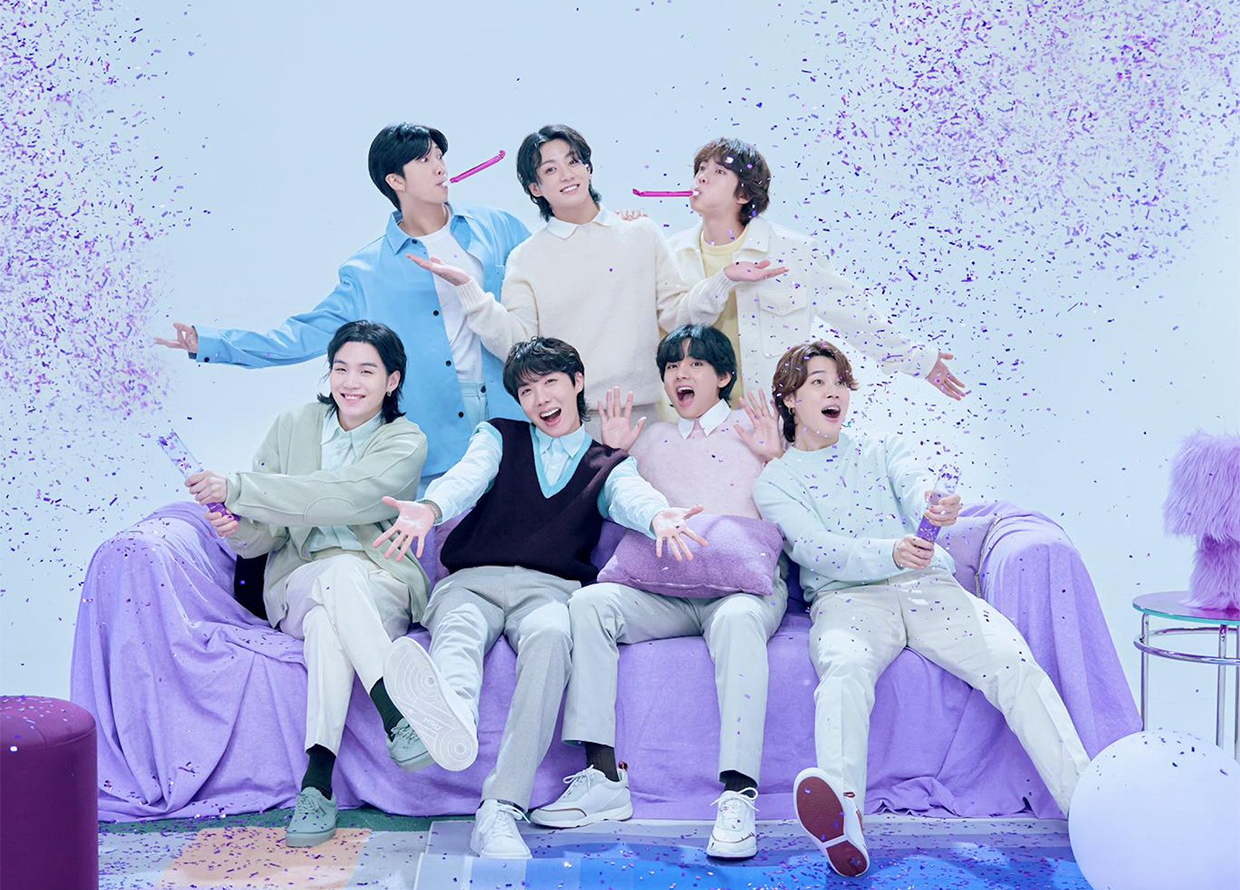 It's the best possible news for ARMYs all around the world—each BTS member has renewed their exclusive contracts with Big Hit Music under Hybe Labels! Currently, the bandmates are promoting their solo activities with the promise to reunite in 2025 once their mandatory military enlistments are complete. While the exact duration of their new contracts is undisclosed, the entertainment company has promised that the K-pop icons will "stay together in 2025 and beyond." This is the second time all BTS members have renewed their contracts since October 2018. 
On 25 September, Hybe confirmed the renewal once again and revealed that military enlistments for the remaining members RM, V, Jimin and Jungkook will be shared sooner than fans expected. "We will announce the enlistment plans for the remaining BTS members in sequential order within this year.
D.O wants Somebody to love
Missing D.O's sweet vocals? Not to worry! The main vocalist from the popular boy group EXO is here to give you a sweet serenade with Somebody. Returning with his second mini-album Expectation, the title track perfectly shows off D.O.'s rich vocals with a groovy melody. His latest EP comes after his military enlistment and features seven tracks with various genres and emotions. Listen to it below!
K-pop stars take part in the Smoke challenge
Season two of Street Woman Fighter is currently going strong and like its first season, a viral dance challenge has taken off! Called the Smoke Challenge, the song is sung by Dynamic Duo, Padi and Lee Young Ji and features a strong hip-hop trap sound. Contestants from the popular dance show had to craft a 30-second choreography for a mission, which resulted in an addictive and fun dance challenge that many K-pop stars are now doing on social media! From BTS' Jungkook and V to Seventeen's DK and Hoshi, check out how these idols are showing off their skills. 
BTS V/TAEHYUNG INSTAGRAM STORY 230913TH: @/badalee__@/gof_xxk95 pic.twitter.com/LnKAJw4GN5

— Sel⁷ (@BTStranslation_) September 13, 2023
Rowoon halts group activities with SF9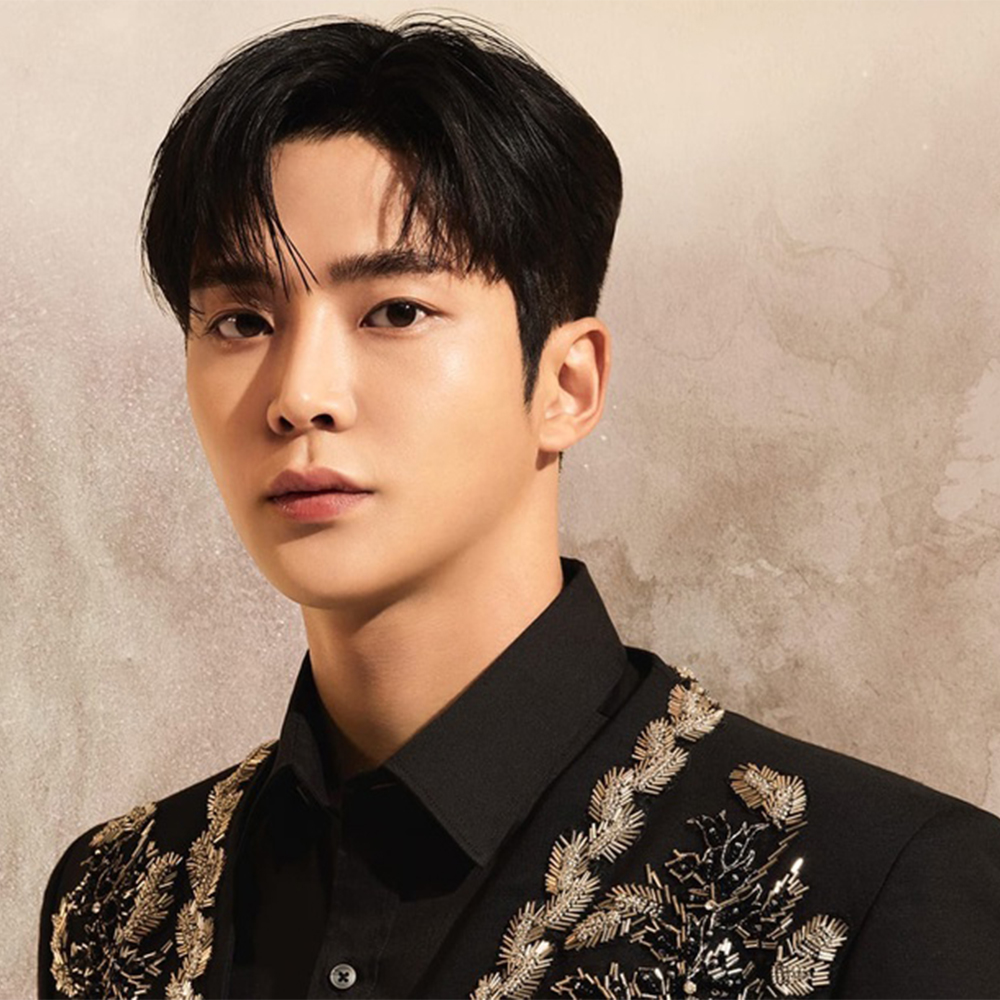 On 18 September, FNC Entertainment revealed that Rowoon from the boy group SF9 would be focusing on his solo activities and blossoming acting career. The popular South Korean K-pop idol first caught the attention of fans for his striking visuals and model-like stature after debuting in 2016. Since then, the 27-year-old has expanded into acting and has won several accolades such as Best Male Acting Idol and the Excellence Award for Best Actor in a Miniseries. While the label states that Rowoon will remain as the ninth member, SF9 will continue as an eight-member group indefinitely.
K-pop wins big at the 2023 Video Music Awards
In case you missed the 2023 Video Music Awards, K-pop had a big moment! BTS labelmates TXT performed on the big stage alongside Latin artist Anitta to premiere their single Back for More.
Further, Stray Kids—who also won Best K-pop Group—made their VMAs debut by showing off their high-octane set of S-Class. Blackpink also won two moon statuettes for Best Choreography and Group of the Year. Find out the full list of winners and highlights here.
Itzy's  Lia goes on hiatus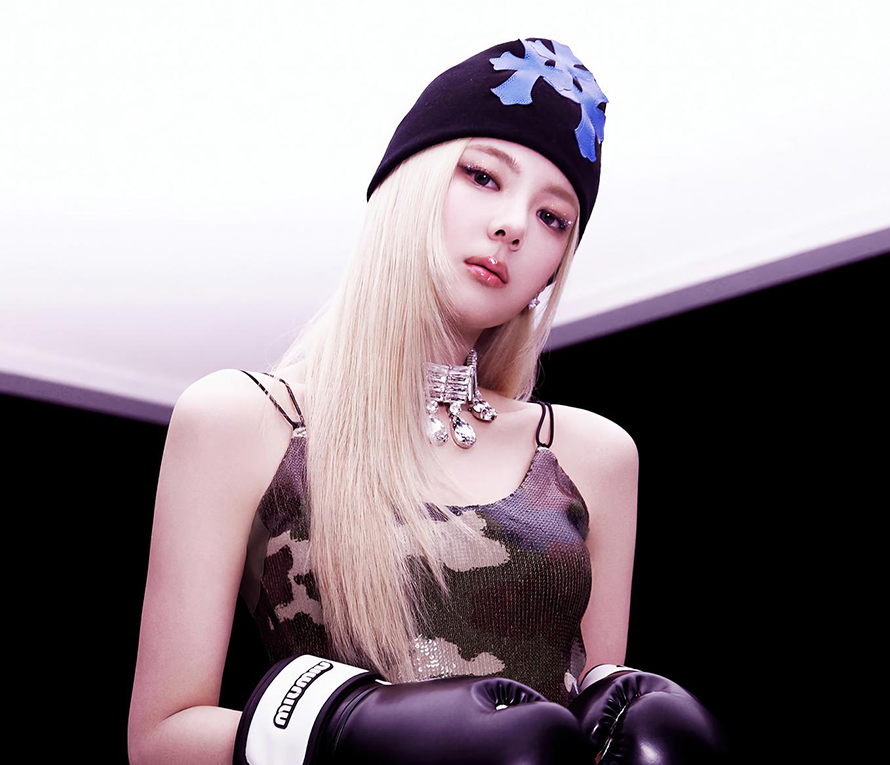 With the high pressures and standards K-pop idols are put to, it's not surprising when they need a break every now and then. On 18 September, Itzy's fandom, known as Midzy, received news from JYP Entertainment who posted on the official fan community page that Lia would be going on a temporary hiatus due to health reasons and social anxiety. 
On the same day, the vocalist posted a hand-written letter on the group's Instagram page. "It's been six years since I began this journey together with the members…Although they were such precious times, I came to realise that I've been gradually losing myself while running up to this point," she shared. We wish Lia a speedy recovery!
V takes over with Layover
As the latest member promoting his solo works, V is enjoying tremendous success with his debut album Layover. On 17 September, the vocalist's album ranked at number two on the Billboard 200, tying with fellow bandmates Jimin and Suga as the highest charting album by a Korean soloist on the Billboard 200 chart. His latest music video release is for Blue, a melancholic track in a black-and-white aesthetic. Listen to the R&B-esque Layover below if you haven't already!
For more K-pop reads, head here.
| | |
| --- | --- |
| SHARE THE STORY | |
| Explore More | |