Are you still thinking about what you can do for your S.O. this Valentine's Day? If nothing's planned and your mind's come up with a blank, why not do something based on you or your partner's love language? If you're not entirely sure what your love language is—or what it entails—here's a quiz to help you discover more.
In a nutshell, your love language is the way you best express and experience love. The term was coined by Gary Chapman in his 1992 book, The Five Love Languages: How To Express Heartfelt Commitment To Your Mate. The five love languages are acts of service, words of affirmation, physical touch, quality time and receiving gifts.
If you've taken the quiz and know exactly how you express your love, read on to find out some date ideas you can explore today.
Acts of Service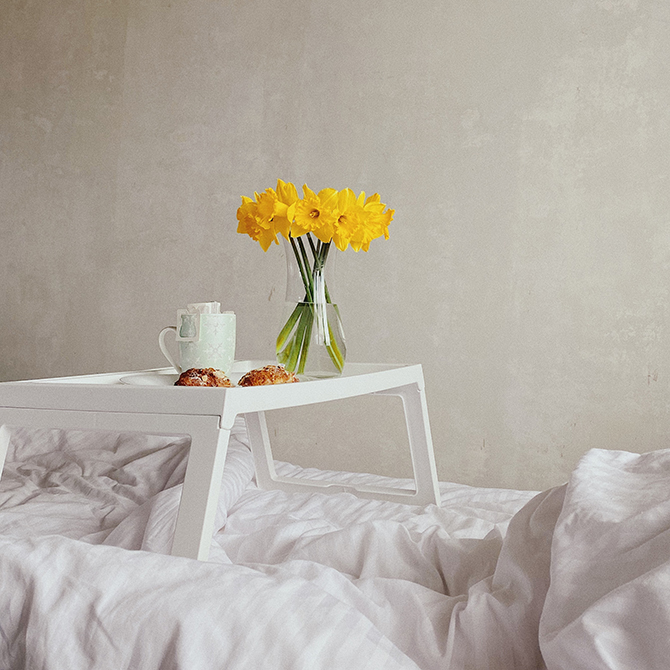 If your partner's primary love language is acts of service, try doing simple things such as cooking a meal, completing their house chores or even taking their car for a wash—these are all considered acts of service.
1. A candlelight dinner
A romantic dinner at home is a no-brainer, but we suggest taking it up a notch by cooking and preparing a meal from scratch. This will give you extra brownie points (for thoughtfulness!) and it shows that you truly put effort into impressing your partner on this special day. Fret not if your cooking skills are subpar—it's the effort that counts for those with acts of service as their love language.
2. Breakfast in bed
This year, Valentine's Day falls on a Monday—so before your S.O. wakes up for work, surprise them with a hearty breakfast in bed. After all, who wouldn't want to wake up to food, especially when it was prepared by a loved one? Once again, remember that the food doesn't have to be Michelin Star-worthy because it really is the effort that counts.
3. Spa at home
Treat your partner to a relaxing home spa with essential oils, candles and a good massage. This would be a great way to pamper them after a long day at work. Also, if your S.O. has physical touch as their secondary love language, this would definitely be the ideal Valentine's date for them.
Words of Affirmation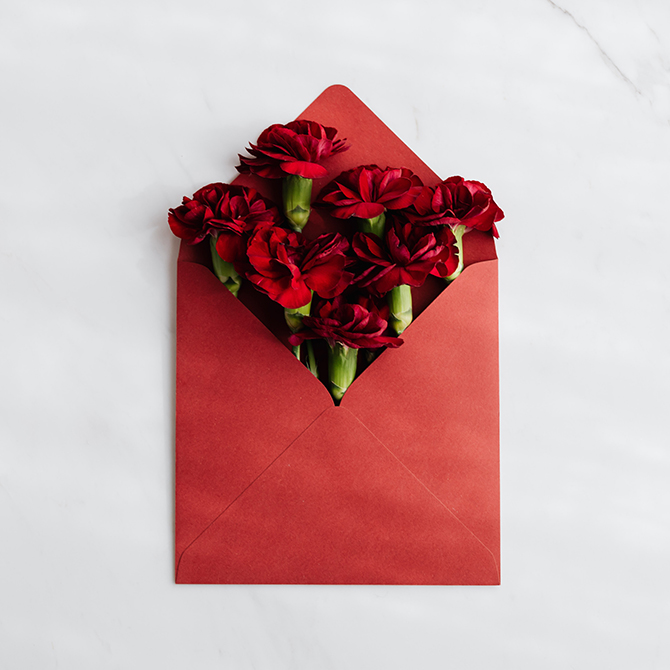 Those whose love language is words of affirmation feel cherished when their partner expresses their love and appreciation to them through the use of words, whether written or spoken.
1. Get crafty with a love letter
As old-fashioned as it may sound, writing love letters is one of the most foolproof and romantic ways to express your love and appreciation. Reminisce about the good (and bad, but mostly memorable) times you've share together and let them know how much you appreciate them—whether in the form of haikus or cheesy quotes (no better time than now to get mushy). At the end of the letter, sign off after asking him/her out on a proper dinner date.
2. Belt it out via karaoke
If writing or speaking the words out loud seem too basic in your books, show off your vocals by serenading your partner at a karaoke session. Playlist recommendations include love songs that remind you of them, or songs that bring back sweet memories you both share. This is a must-do for couples who enjoy singing!
3. Fill a jar with 365 notes
Penning a year's worth of notes is undoubtedly time-consuming but nothing speaks more of your feelings than a touching gesture as such. List down reasons why you love your other half—it can be compliments you often (or never) give, the reasons you appreciate him/her in your life, poignant quotes, and even throwbacks to shared memories.
Physical Touch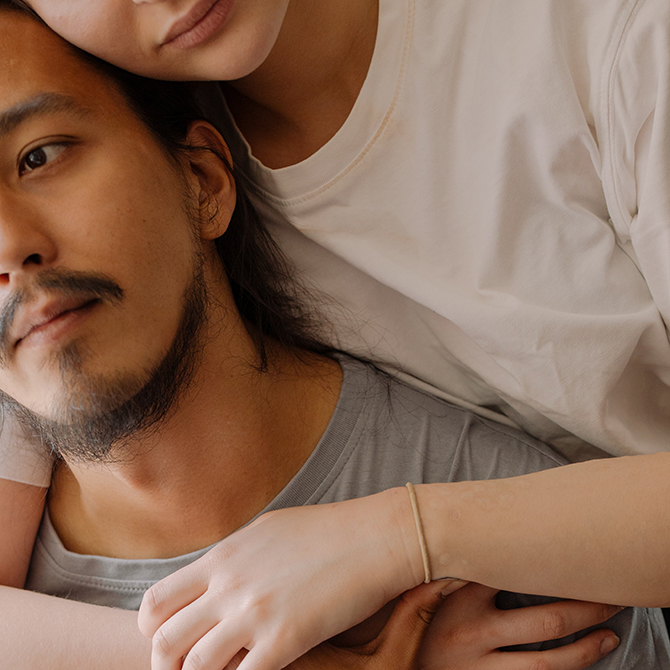 If you or your partner's love language is physical touch, it means that any affectionate or intimate physical gestures—i.e. holding hands, kissing, hugging (you get the idea)—are the go-to ways to receive and express love.
1. Ice skating
Unless you both are pros at making pirouettes on ice, chances are you'll be holding on to each other most of the time, making it a perfect date for anyone who's looking to get handsy (wink). Stumbling all over the ice skating rink may be tiring (and a tad bit embarrassing), but who cares about saving face when you get to bond and look cute together.
2. A trip to the theme park
Want something more exciting and less snooze-inducing? Plan a date at an amusement park. Thrilling rides will have your heart pounding, but that's also an easy excuse to grab each other during moments of fear. If your partner's a sucker for stuffed animals, flaunt your hand-eye coordination at carnival games to win plushies to take home.
3. Netflix and chill
If you and your partner are homebodies who turn red at the thought of PDA, stay home to cuddle in peace and privacy—with a favourite show or one you've been wanting to catch together. To transform this experience from a regular date night to something more romantic, swap the usual tidbits for indulgent desserts and champagne (or any special drink of your choice).
What to stream: Heart-pounding shows to watch this February on Netflix
Quality Time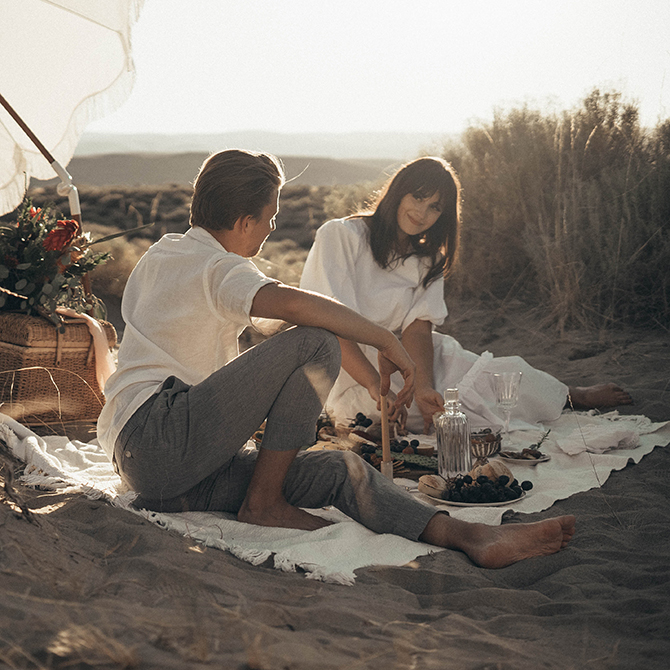 Those with quality time as their primary love language adore giving and receiving undivided attention. Simple dates where they can listen and talk to each other mean the most to them.
1. A picnic
The weekend before Valentine's Day, grab a basket, pack some food and head to a park for a picnic. It's an underrated date that wouldn't cost you a bomb, but you'll definitely be spending quality time talking to each other. For those who are going on first dates, this is also a good way to get to know your date better.
2. Go for a hike
Love nature and all that comes with it? Explore Mother Nature with your other half by going on a hike. Opt for an easy trail that wouldn't prove to be too challenging (unless the both of you are experienced)—you'd want to enjoy having a conversation while taking in the tranquility of nature. Ideally, a hike with a picturesque view is recommended to make every minute of your time worth it.
3. Volunteer at an animal shelter
Anyone with a soft spot for furry animals wouldn't mind spending time at an animal shelter on a date. Show your love for animals and each other by volunteering together. But, be warned: you may go home home as parents… to a cute soon-to-be best friend.
Receiving Gifts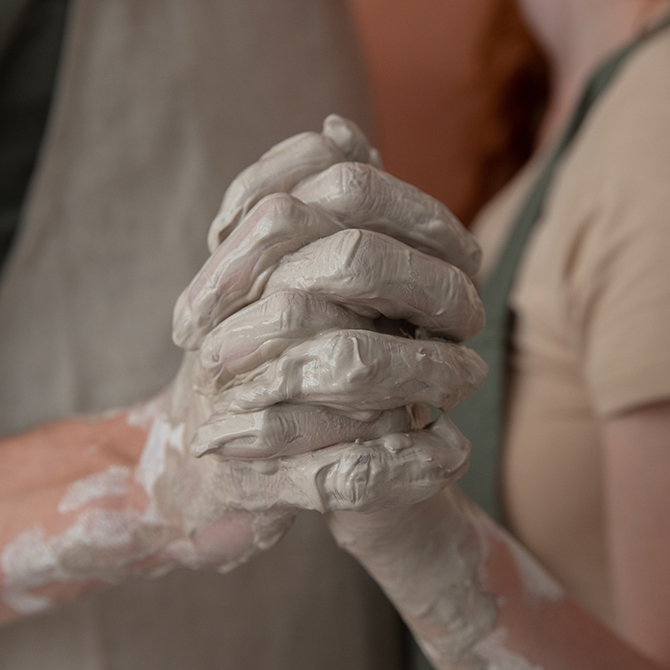 People who have receiving gifts as their primary love language aren't necessarily materialistic—only that a gift means the world to them, as it indicates that their partner had them in mind while buying the gift.
1. Attend a workshop together
Instead of buying each other gifts, why not get crafty and make them at a workshop. Attending a workshop together not only allows you to bond, you can also gift each other the specific product(s) that you've made during the workshop. Nothing beats the sincerity (and time and effort) that comes with handmade gifts.
2. Go on a shopping spree (for each other)
As basic as this sounds (you hit the mall together nearly every weekend), you can always amp it up by shopping for each other during the date. Set a budget and gift them something from their wishlist, or a gift that would prove to be useful. Alternatively, you can style each other from head-to-toe just for kicks (not literally, hopefully) and giggles.
3. Make a memento scrapbook
Flex your creative skills by making your partner a memento scrapbook from scratch—or, turn it into a date by crafting it together. Gather photos taken during your time together, old movie/flight tickets, dried flowers, and the like to paste them in a scrapbook as a lovely keepsake. You'll thank us for this walk down memory lane in the next 10 years—or while prepping for your wedding ceremony.
| | |
| --- | --- |
| SHARE THE STORY | |
| Explore More | |