Film, TV + Theatre
BURO TV Guide: 14 Binge-worthy TV shows and films in May 2023
Press 'play'
FEATURED IMAGES: Sarah Tai for BURO Malaysia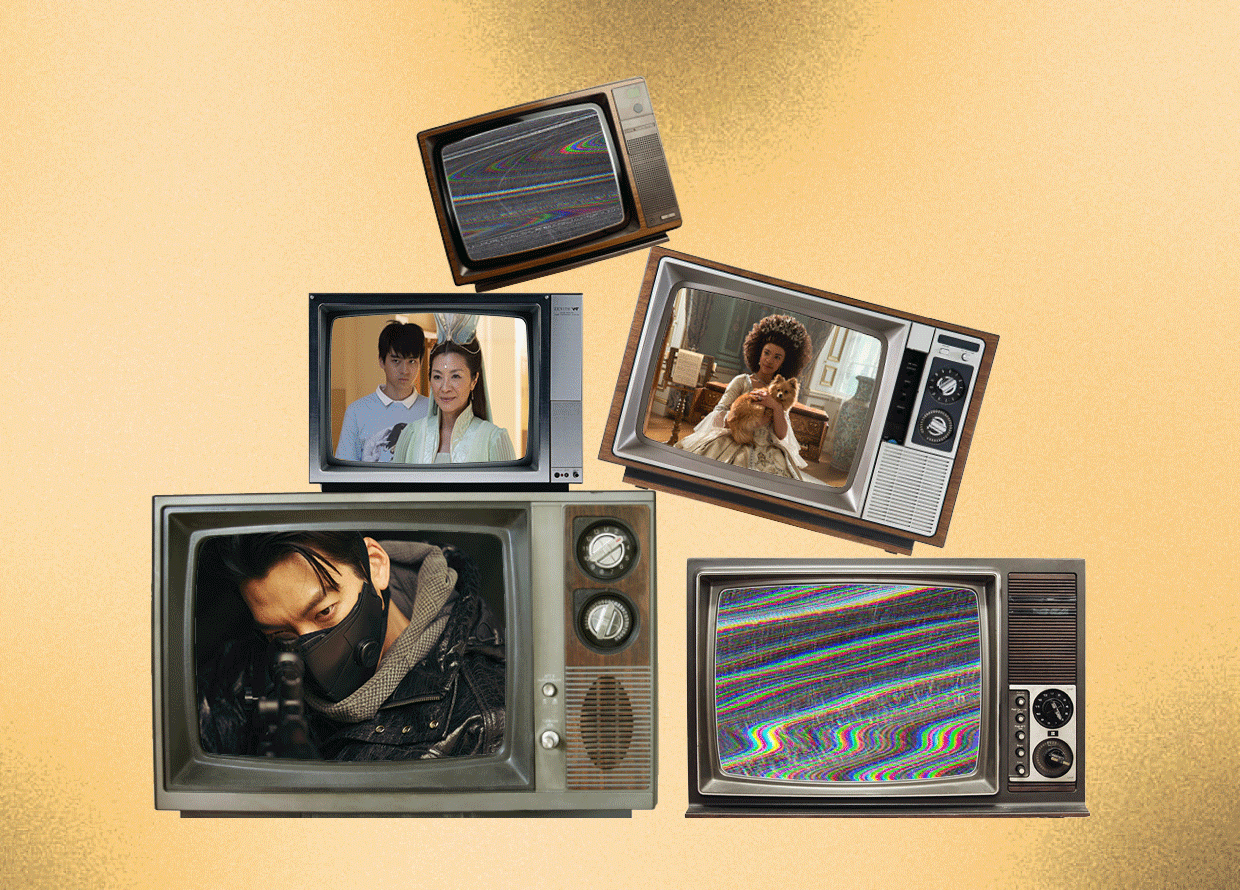 Looking for something new to watch? In May, get ready to hit 'play' *many* times as this month's small screen offerings are set to be crowd-pleasers. From the prequel historical romance following Bridgerton's Queen Charlotte, Kim Woo Bin's K-drama return in a sci-fi series to an Asian-led cast in Disney's newest teen show, here are 14 binge-worthy TV shows and films to stream this May 2023.
White House Plumbers 
When and where: 2 May on HBO Go 
Watch if: You've always wondered what the Watergate Scandal was all about
Starring: Woody Harrelson, Justin Theroux, Lena Headey, Judy Greer, Domhnall Gleeson, Toby Huss, Ike Barinholtz, Kathleen Turner
Come every American presidential election, the word "Watergate" never fails to come up. The term has become synonymous with corruption and abuse of power—but why? If you've always wondered about this infamous scandal that rocked American politics in the early 1970s, this HBO series will answer your burning questions by following the two key figures of the controversy. The satirical drama chronicles the actions of E. Howard Hunt and G. Gordon Liddy, former CIA and FBI agents respectively, who were the masterminds behind the Watergate Scandal. Queue break-ins, wire-tapping, blackmail, and more.
Watch here.
Ed Sheeran: The Sum of It All 
When and where: 3 May on Disney+
Watch if: You're a Sheerio
Starring: Ed Sheeran
While the musical genius has a cult following, Sheeran's life has mostly remained a closed book—until now. In this four-part docuseries, The Sum of It All takes viewers behind the global superstar's chart-topping success, and for the first time, shows a definite and searingly honest look into his private life as he explores universal themes that inspire his music. From opening up about his wife's cancer diagnosis to dealing with the tragic loss of his best friend, the English singer-songwriter bares it all like never before while preparing for his sixth studio album, Subtract.
Watch here.
Queen Charlotte: A Bridgerton Story 
When and where: 4 May on Netflix
Watch if: You miss the Bridgerton universe
Starring: Golda Rosheuvel, Adjoa Andoh, Ruth Gemmell, India Amarteifio, Michelle Fairley, Corey Mylychreest, Arsame Thomas, Sam Clemmett, Freddie Dennis, Richard Cunningham, Tinju Kasim, Rob Maloney, Cyril Nri, Hugh Sachs
This great love story is going to be the talk of the Ton—and it's one that we've already seen glimpses of in the hit Bridgerton series! Fans of the period drama will know how central yet mysterious the haughty queen is. In this prequel, viewers will learn all about Queen Charlotte's origin story, including her marriage and ensuing romance with King George, and the formation of the Bridgerton society as we know it.
Watch here.
Silo
When and where: 5 May on Apple TV+
Watch if: You dig (pun intended) dystopian sci-fi
Starring: Rebecca Ferguson, Common, Harriet Walter, Chinaza Uche, Avi Nash, David Oyelowo, Rashida Jones, Tim Robbins 
Would you be able to live in an underground society, never seeing the world outside? To the people of Silo, it is their way of life. As the last 10,000 people on Earth, they have learned to live in mile-deep underground silos that protect them from the deadly surface world. However, no one knows why or when the silo was built and any who tries to find out faces fatal consequences. Juliette, a hardworking engineer, seeks answers after a murder has occurred and soon tumbles into a mystery that goes far deeper than she could have ever imagined. Based on Hugh Howey's bestselling trilogy of dystopian novels, Silo is a gripping tale of truth, humanity, and morality.
 Watch here.
The Coronation of King Charles III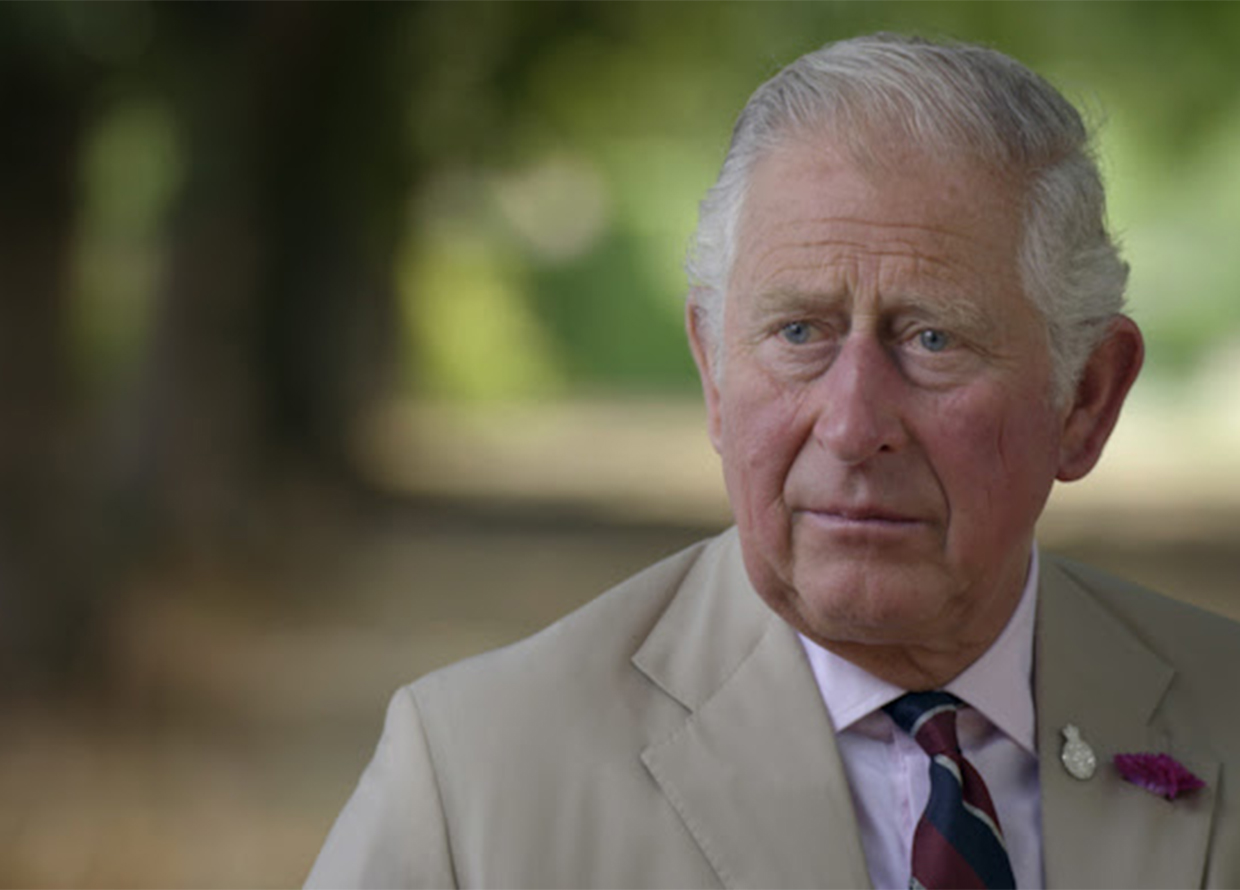 When and where: 6 May on UnifiTV channel 601, Astro channel 532 from 2:30pm
Watch if: You follow all things about the British Royal Family 
Anglophiles, this is one event you don't want to miss! Happening from Westminster Abbey in London, King Charles' coronation alongside The Queen Consort will be broadcasted live to global audiences. The historic occasion will see to a full-day programme of live performances, guest appearances, and more. Further, catch BBC's documentary Born to be The King on the same day at 9:30pm which will discuss what he has achieved as Prince of Wales and what he brings to the role as the new Monarch.
Watch here.
Race 
When and where: 10 May on Disney+
Watch if: You love workplace dramas
Starring: Lee Yeon Hee, Moon So Ri, Hong Jong Hyun, Jung Yun Ho
When Park Yoon Jo joins a top PR firm, it seems like all her dreams have come true…until she learns she's a diversity hire as part of the firm's newly created diversity program. With the tenacity to prove those around her wrong, Yoon Jo goes through insurmountable challenges to win her team's approval and show that she is where she rightfully belongs. Follow Yoon Jo as she kicks misogyny, sexism, and tokenism to the curb in this entertaining modern-day workplace dramedy. 
Watch here.
Queen Cleopatra 
When and where: 10 May on Netflix 
Watch if: You're a history buff 
Starring: Adele James, Craig Russell, John Partridge, Kaysha Woollery, Andira Crichlow, Greg Lockett, Philip Walkermore
As one of the most prominent and iconic historical queens, Queen Cleopatra remains a mysterious and misunderstood woman. In this upcoming documentary executive produced by Jada Pinkett Smith, this season will focus on Egypt's last famed pharaoh who was known for her beauty, grace and intellect. Notably, since the release of the trailer, the documentary has been heavily embroiled in controversy regarding the casting of James as Queen Cleopatra due to the colour of her skin and the debates around the queen's true origins and features. Whether she is Egyptian or African, the documentary sets out to answer many questions left behind in history.
Watch here.
Black Knight 
When and where: 12 May on Netflix
Watch if: You're excited that Kim Woo Bin is back
Starring: Kim Woo Bin, Song Seung Heon, Kang You Seok, Esom, 
Imagine a world so polluted that it's unlivable without an oxygen mask. We know mask-wearing has become a norm for many of us now but Black Knight takes it up several levels. Based on the widely acclaimed webtoon of the same name, this upcoming Korean sci-fi drama depicts Woo Bin as the legendary deliveryman 5-8, who is known as a 'black knight' that is tasked with delivering essentials to people in a severely air-polluted Korea. The dystopian world is ruled by the all-powerful Cheonmyeong Group where a strict social hierarchy has been enforced. With a refugee in tow, he must take on the powerful organisation to enact real change in society.
Watch here.
City on Fire 
When and where: 12 May on Apple TV+
Watch if: Murder mysteries are up your alley 
Starring: Wyatt Oleff, Chase Sui Wonders, Jemima Kirke, Nico Tortorella, Ashley Zukerman, Xavier Clyde, Max Milner, Alexandra Doke, Omid Abtahi, Kathleen Munroe, John Cameron Mitchell, Geoff Pierson, Beth Malone
Brought to you by the producers of Gossip Girl and The O.C., get ready for a series that brings the same level of drama, mystery and secrecy. When an NYU student is shot in Central Park on 4 July 2003, a sinister web begins to unravel as Samantha's death is revealed to be connected to a series of mysterious citywide fires, the downtown music scene, and a wealthy real estate family. Friendships are put to the test and plot twists wait at every corner in City on Fire.
Watch here.
XO, Kitty 
When and where: 18 May on Netflix
Watch if: You needed more Kitty from the trilogy 
Starring: Anne Cathcart, Choi Min Yeong, Lee Sang Heon, Kim Gia, Kim Yunjin, John Corbett, Sarayu Blue, Anthony Keyvan, Théo Augier 
Move over Lara Jean, Kitty is the main character now! If you're a fan of the younger sister's sass and energy, tune in to this upcoming spin-off of To All The Boys. In this 10-episode series, Kitty leaves the small town of Portland and attends her late mother's alma mater, where she reunites with her long-distance boyfriend. It's a new city, a new squad, and a new love story waiting to blossom for the teen matchmaker.
Watch here.
Prehistoric Planet 2 
When and where: 22 May on Apple TV+
Watch if: You love dinosaurs 
Starring: Sir David Attenborough 
The award-winning natural history series returns for a second season, now featuring new never-before-seen species on-screen including dinosaurs such as the Isisaurus, Pectinodon, Quetzalcoatlus, Hatzegopteryx, and more. Known for its stunning visual effects and state-of-the-art scientific research technology, transport yourself back millions of years in the past to discover a world when dinosaurs roamed the earth and dominated the skies. In this one-of-a-kind immersive experience, Hans Zimmer composes the original score and Sir David Attenborough returns as narrator. 
Watch here.
American Born Chinese 
When and where: 24 May on Disney+
Watch if: You love Chinese mythology 
Starring: Michelle Yeoh, Ke Hyu Quan, Ben Wang, Yeo Yann Yann, Chin Han, Daniel Wu, Jimmy Liu, Sydney Taylor, Stephanie Hsy, Ronny Chieng, Poppy Liu
Grew up listening to and watching tales about the Great Monkey King, The Goddess of Stones, Ji Gong, and more? Disney's upcoming genre-hopping action-comedy series will not only explore a pantheon of iconic Chinese mythical characters but will also feature an Asian-led cast! Based on the graphic novel of the same name by Gene Luen Yang, American Born Chinese follows Jin Wang, an average teenager, whose life is turned upside down when he befriends the son of a mythological god and finds himself entangled in a battle of ancient Chinese gods. This coming-of-age adventure includes awkward flirting, unconventional family dynamics, and, of course, lots of butt-kicking Kung-Fu.
Watch here.
Platonic 
When and where: 24 May on Apple TV+
Watch if: You live for chaotic friendships 
Starring: Seth Rogen, Rose Bryne, ​​Luke Macfarlane, Tre Hale, Carla Gallo, Andrew Lopez 
While we're suckers for a good ol' romance, we also love wholesome platonic friendships. Hey, it's our belief that men and women can just be friends and Platonic agrees with this sentiment too. The 10-episode comedy series sees a pair of former best friends reconnect after a long rift. It doesn't take long for their friendship to derail their once quiet midlives in hilarious and completely unhinged ways. Who says adults can't have fun?
Watch here.
Fubar 
When and where: 25 May on Netflix 
Watch if: You're in awe that Arnold Schwarzenegger still has it 
Starring: Arnold Schwarzenegger, Monica Barbaro, Jay Baruchel, Aparna Brielle, Andy Buckley, Milan Carter, Fortune Feimster, Devon Bostick
In this family version of Mr and Mrs Smith, a father and daughter discover that they've each been secretly working as CIA Operatives for years and have to reassess what they know about one another. Forced to team up as partners (what happened to never mixing your personal and professional life?), this action-packed series tackles the family unit set against a global backdrop of espionage, explosions, and humour.
Watch here. 
For more TV shows and film recommendations, head here. 
| | |
| --- | --- |
| SHARE THE STORY | |
| Explore More | |