Film, TV + Theatre
An honest review of Netflix's 'Bridgerton': Why you should (or shouldn't) binge-watch the series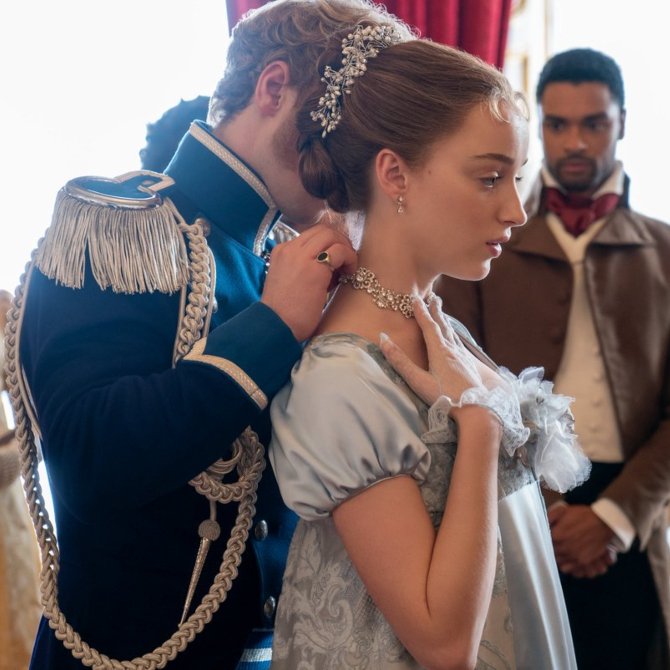 Warning: Contains spoilers
If you're looking for a sexually-charged, historical, romance-drama filled with 19th-century courting rituals and gorgeous Regency era costumes, then Netflix's latest offering, Bridgerton is definitely for you. The Christmas Day release was well-timed despite prior Covid-19-related scheduling issues. Bridgerton is set in 1813, but in an alternate reality where the fight against racial equality has been fought and for the most part, won (colonialism? Don't know her). The characters of colour have integrated themselves seamlessly into high society, achieving high ranking positions such as a Duke and distinguished ladies-in-waiting to the Queen.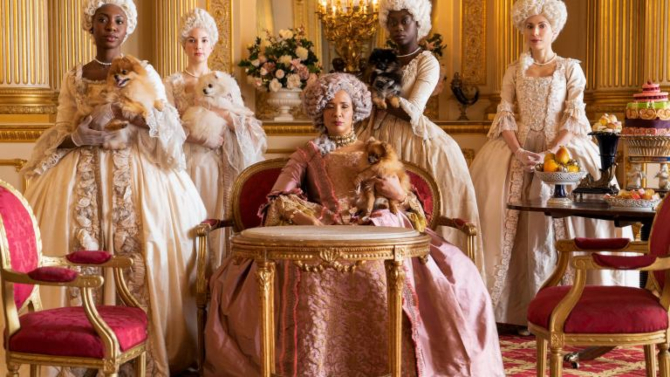 And now for the TV show cliché. What has brought on this racial equality, centuries ahead of its time you may ask? Well, it's none other than love itself. The show's Queen Charlotte, who is Black, marries King George III, putting an end to racial differences for the most part. Now if only life were that simple (remember the backlash when Prince Harry married Meghan Markle? We won't go there). In reality, Queen Charlotte's character was actually inspired by the real British Queen Charlotte who married King George III in 1761. Historians have since speculated (and some believe) that Queen Charlotte was indeed Black.
Queen Charlotte is portrayed beautifully by Golda Rosheuval who eloquently captures her icy, unapologetic nature. She successfully nurtures her austere presence whilst delivering a believably grand yet loveable performance.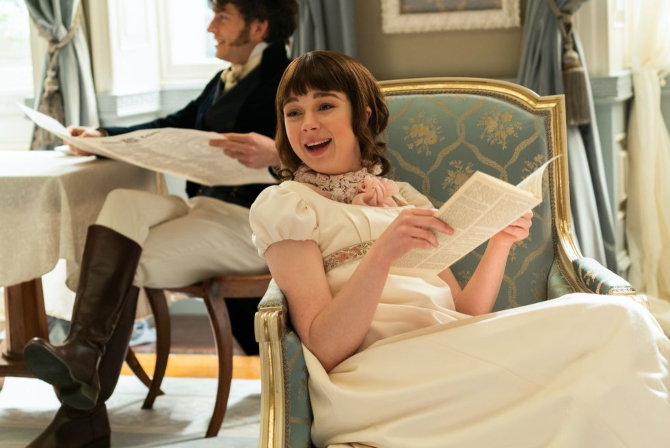 The series also does (in some ways) successfully highlight the issues of gender equality and feminism faced by women during the era. Eloise Bridgerton is a clear example of a bright, headstrong girl who doesn't want to cave into the notions set upon her by society. She understands that she is her own person and wants to live a life she sees fit and not to the liking of others, especially a man. We also get a glimpse into the unfair nature of how women are treated and how easy it is to smear their reputation.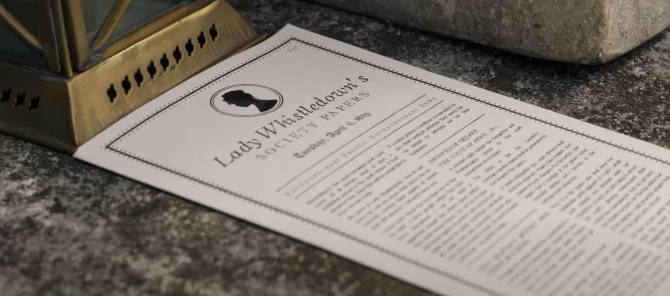 It is a world void of smartphones and electronic gadgets, where reading is one of the biggest sources of entertainment (*gasp!* Reading for fun?). A column titled Lady Whistledown's Society Papers has successfully hooked on to the love of idle gossip and we can see why; it's salacious, it's witty and it has depth. The column, written under the pseudonym "Lady Whistledown", reports on society rumours and has, at times, helped to stop problematic situations and at other times, only spurred it on. One character describes the writings "as good as gospel". Although initially treated as a regular gossip rag, the words of Lady Whistledown are eventually read by men and women alike, including the Queen. Her words have power and in some circumstances, power over men. A delightful surprise is that Lady Whistledown is voiced over on the series by none other than the incomparable Julie Andrews.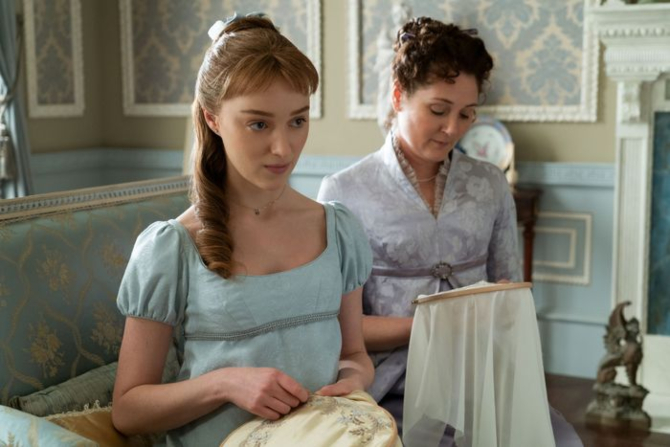 The show also presents the all too familiar trope of the "young, beautiful girl and her fall from grace". During the show, the plot constantly titters around Daphne Bridgerton's "value", which is also dubbed as the "Diamond of the First Water". Played by Phoebe Dynevor, she is the jewel of the season and thus, the most sought after by suitors. Just as viewers are introduced to her and her many (physically desirable) qualities, she is immediately caught in a battle to maintain that status. In fact, this storyline carries on well into the penultimate episode. Side note: Dynevor is the perfect choice for the role of the beautiful English rose.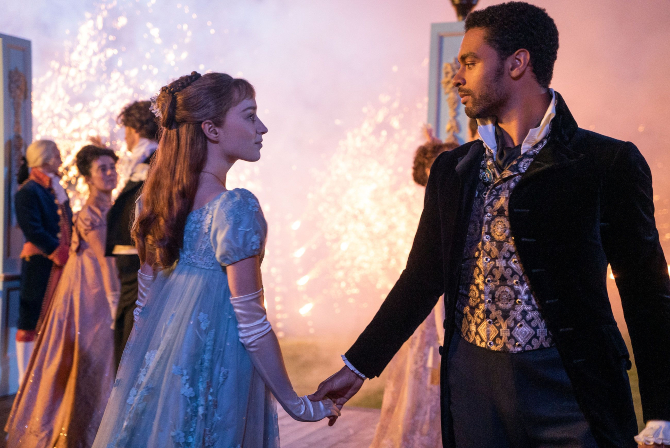 No doubt this opinion will be controversial but the role of Simon, the handsome Duke of Hastings played by Regé-Jean Page, may have been miscast. The character of the Duke has layers—he feels pain, anguish, and a longing desire as well as animosity to his late father. However, all these emotions seem to be combined and delivered in a rather glum portrayal. There is no Yin to the Yang, as viewers aren't given a chance to properly root for Simon. Yes, Regé-Jean Page is a gorgeous man, no doubt, but his performance is wooden, and his character's choices are messy.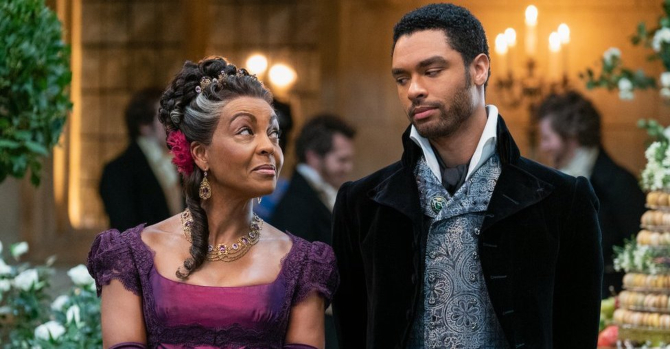 One of these moments in particular happened during a boxing ring scene. Simon, who is supposed to be an avid and skilled boxer, seems to flail his fists around in a circular motion that ends up coming off as comical. Without researching the actor's background, one can tell he studied acting, and true enough, he graduated from London's Drama Centre in 2013 and acted in numerous theatre performances since. Therein lies the conundrum of doing stage performances—they don't necessarily translate in television. This is a world where 19th-century violinists play to the tune of Ariana Grande's 'thank you, next'. It's not Law & Order SVU.
As a character, the Duke is confusing enough. He is arrogant and selfish and Regé-Jean doesn't bring the charm needed to balance out the role. Lastly, he could have also done without the numerous raising and furrowing of his eyebrows. That being said, to the fandom, don't @ us!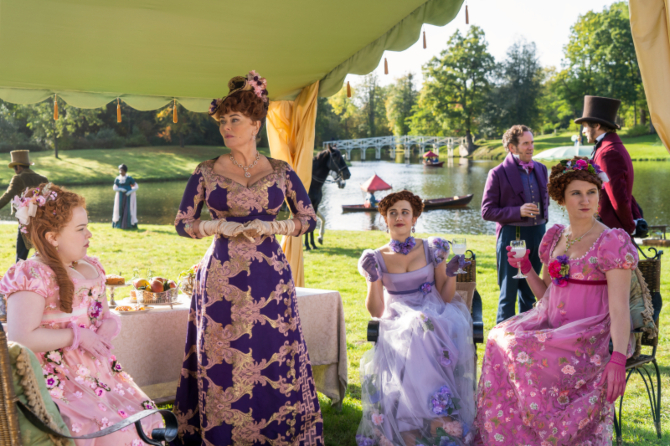 Whether you like the plot or not, one thing is for certain, the decadent costumes (7,500 costume pieces in total) are amazing thanks to costume designer Ellen Mijornick and her team of more than 200 artisans. Also, Jonathan Bailey, Luke Newton, and Freddie Stroma who play Anthony Bridgerton, Colin Bridgerton and Prince Friedrich respectively bring enough eye-candy to go around!
Watch Netflix's Bridgerton's trailer here:
For more information, check out Netflix's Bridgerton on Instagram.
| | |
| --- | --- |
| SHARE THE STORY | |
| Explore More | |