Cinephiles, get an eyeful of these intriguing docu-series and film adaptations
If you're looking forward to staying in this Valentine's Day (or the weekends)—we got you covered. Add these to your must-watch list right now:
Who Killed Malcolm X?
When: Now streaming on Netflix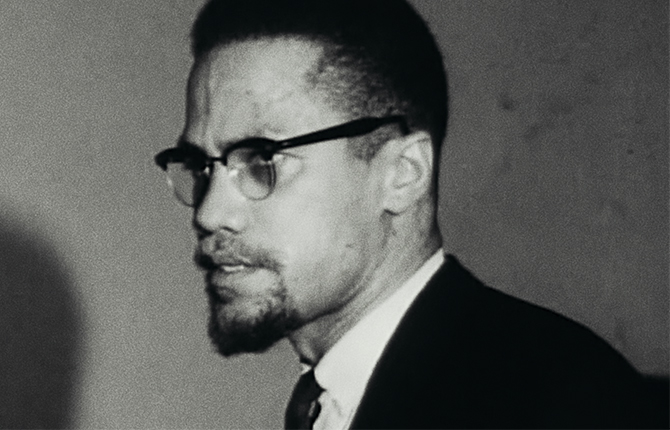 In this six-episode docuseries, historian Abdur-Rahman Muhammad brings to light new evidence and findings on the assassination of controversial civil rights activist Malcolm X. A year after the horrific event took place, three assassins were captured, convicted and sentenced to life imprisonment—despite two of the three assassins maintaining their innocence throughout the trials. Till this day, the court still has no physical proof of the two indivuals' involvements in the crime—a clear indication of the miscarriages of justice in America's criminal justice system.
After the documentary's release, the Manhattan district attorney's office commented that there will be a "preliminary review of the matter" to see if the 54-year-old case will reopen for investigation.
---
Locke & Key (Season 1)
When: Now streaming on Netflix
Starring: Darby Stanchfield, Connor Jessup, Emilia Jones, Jackson Robert Scott, Griffin Gluck
Based on the bestselling comic book series by Joe Hill and Gabriel Rodriguez for IDW comics, the television adaptation follows three Locke siblings move into their ancestral home, Keyhouse, only to discover a set of unique, magical keys that might lead to the answers of their father's mysterious death. As the kids use the keys to explore and unlock various doors in the house, they also coincidentally attract a demon's desire to gain access to the keys' powers and abilities.
Brought to you by Meredith Averill (writer of The Haunting of Hill House), Carlton Cuse (writer of Bates Motel), and Aron Eli Coleite (writer of Heroes), this is one for supernatural horror enthusiasts—add the show to your watchlist and unlock the door to a new world.
---
To All the Boys 2: P.S. I Still Love You
Premiere date: 12 February 2020 on Netflix
Starring: Lana Condor, Anna Cathcart, Noah Centineo, Jordan Fisher, Janel Parrish
After a successful release of the first film, To All the Boys I've Loved Before, Netflix is set to premiere its sequel this week. Lara Jean (played by Lana Condor) and Peter (played by Noah Centineo) are officially a couple, no longer dating in pretense to make each other's significant other jealous. New to dating, Lara experiences many sweet first-times in her first steady relationship. Meanwhile, she also deals with inner conflicts of her own, unsure of her true self while being in a romantic relationship.
As if life as a teenager isn't complicated enough, her childhood friend, John Ambrose (who also received one of her old love letters) reenters her life again. Will Lara be able to maintain her first real relationship with Peter, or will John become a rivalry and get in the way between the couple?
---
Little Women
Premiere date: 13 February 2020 at GSC, MBO, TGV
Starring: Emma Watson, Saoirse Ronan, Florence Pugh, Eliza Scanlen, Laura Dern, Timothée Chalamet, Meryl Streep
Based on the timeless masterpiece by Louisa May Alcott and directed by Greta Gerwig, the book has a whopping seven film adaptations in total. Little Women explores the lives of the four March sisters—Jo, Meg, Beth, and Amy—who are individually unique and have dreams of their own to pursue. Especially in this modern day and age, the themes in this film have never been more apt. If you've been counting down the days until the film screens in Malaysia's cinemas, you're not alone!
P/S: The film garnered a total of six Academy Award nominations including Best Picture, Best Adapted Screenplay, and Best Actress. It won the Oscar for Best Costume Design, and the award was accepted by British costume designer Jacqueline Durran.
---
All The Bright Places
Premiere date: 28 February 2020 on Netflix
Starring: Elle Fanning, Justice Smith, Alexandra Shipp, Keegan-Michael Key, Luke Wilson
Based on Jennifer Niven's bestselling book of the same title, All The Bright Places revolves around two highschool students, Violet Markey (played by Elle Fanning) and Theodore Finch (played by Justice Smith), who have personal traumas of their own and make attempts to lead a normal life again. The two come together and unexpectedly form a romantic relationship. The film also touches on mental illness and its effect on relationships—proving to be a moving must-watch.
---
Red Ape: Saving The Orangutan
Premiere date: 25 February on BBC Earth on (Unifi Ch 501) and BBC Player
Witness a team of dedicated frontline medics save the critically-endangered Bornean orangutans. From providing the necessary medical aid and attention for injured apes and rehabilitation to ensuring their release into the wild, the documentary aims to bring viewers a sense of awareness to the concerning issue.
---
Alternatively, check out what else you can do this weekend (and month!):
Make a fancy dinner reservation at one of these eateries
Plan a spontaneous trip to these art galleries and theatres
Surprise your significant other/treat yourself to musical shows (hint: Khalid, Raveena, GOT7 and more will be visiting KL in the coming months)