From adrenaline-filled rock concerts to moving musicals, catch these must-see acts in KL this month
7 – 8 February 2020, Bobo KL Presents: The Shanghai Sisters with WVC Jazz @ Bobo KL
After their recent show in Singapore, The Shanghai Sisters is back in KL this month, ready to perform their newest repertoire and arrangements for music lovers. While there, you can vote for your favourite songs to help them envision their upcoming album. Joining them on the same night is one of Southeast Asia's leading contemporary jazz bands, WVC Jazz, comprising Tay Cher Siang (piano), Julian Chan (saxophone), AJ Popshuvit (bass), and KJ Wong (drums). A night of jazz collaboration definitely sounds fun—the more the merrier, right?
Ticket price starts at RM80. For more information, visit here.
8 – 9 February, Cirque De La Symphonie @ Petronas Philharmonic Hall

The Malaysian Philharmonic Orchestra (MPO) is bringing back their previously sold-out hit show with prominent touring circus troupe, Cirque De La Symphonie, conducted by Gene Chang. Audience can expect a series of enthralling and showstopping live acts from acrobats, contortionists, jugglers, strongmen as well as an exceptional performance with a 'live' violin aerialist.
Also, the performance will be accompanied by song masterpieces ranging from classics to contemporary, such as Vivaldi's Four Season: Winter, Barry & John's Diamonds are Forever, John Williams' Star Wars: Across the Stars and A Whirl Through Academe from Indiana Jones, Zimmer-Wasson's music from Gladiator, and more.
Ticket price starts at RM198 (hurry as there are limited seats left!) For more information, visit here.
13 – 15 February 2020, Bobo KL presents: Sean Ghazi @ Bobo KL
No plans this Valentine's Day? Drop by Broadway performer Sean Ghazi's show that weekend with your date. Ghazi will be accompanied by Nish Tham and violinist Wong Lu Ee for this performance. Also, Bobo KL will be featuring pop singer Tria Aziz and R&B artist Melissa Indot in their February show offerings.
Ticket price starts at RM80. For more information, visit here.
14 February 2020, Malam Sayu Berintim @ The Kuala Lumpur Performing Arts Centre (klpac)
Supported by INXO Arts Fund, local artistes Sounds of Kites and SENJA will be staging a raw, personal performance complemented with short films by Vertical Poems. The combination of both a live and video act allows one to experience music from local talents in a one-of-a-kind setting. If you're looking for something special to do this February 14, this will make for a memorable night out with your significant other, besties, or just yourself (we stan for #self-love!)
A minimum of RM20 donation is required per entry. For more information, visit here.
28 February 2020, The Bee Presents: Triple Threat @ The Bee, Publika
To all metal/hardcore punk fans out there, this one's right up your alley. This February, The Bee joins forces with three local heavy metal bands—Restraint, Eat Sh*t and Die, and Massacre Conspiracy—to bring you a night of intense, headbanging performances. The show will feature a mixture of old and new hits, such as Rise Above Hate, Bloodless, Done and more.
Ticket price starts at RM35.10. For more information, visit here.
29 February – 1 March 2020, The Elegance of Mozart @ Petronas Philharmonic Centre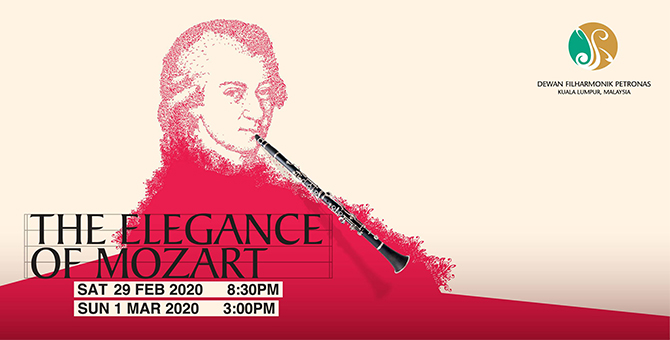 Conductor Kees Bakels and clarinetist Alessandro Carbonare are set to introduce a night of classical music, featuring Mozart's masterpieces i.e. Haffner (Symphony No. 35) and Prague (Symphony No. 35).
Ticket price starts at RM56. For more information, visit here.
---
EXTRA RECOMMENDATIONS:
We know that it's still the month of February, but with tickets selling out real quick for the three shows mentioned below (also worth noting)—you're going to want to get yours before they sold out:
7 March 2020, GOT7 2020 World Tour, 'Keep Spinning' @ Axiata Arena Bukit Jalil (Cancelled; read below for more details)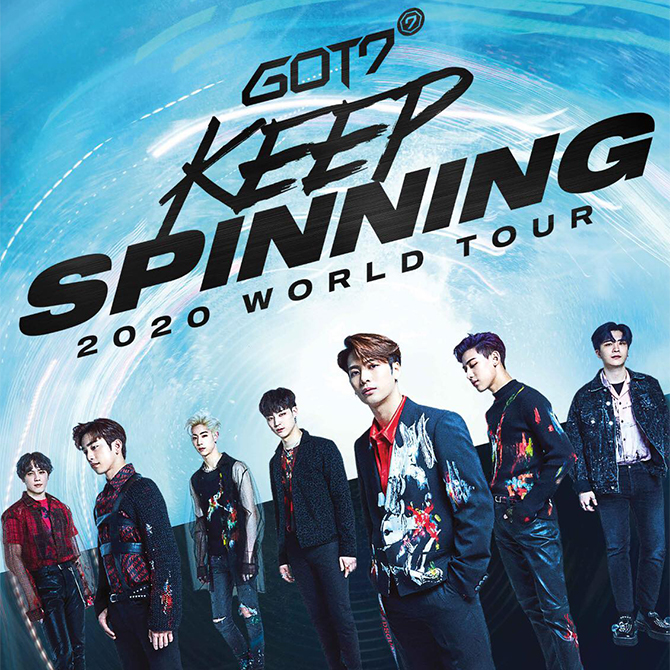 LATEST UPDATE: Sadly, due to a spike in deadly coronavirus cases, GOT7's world tour concert is officially cancelled. Full refunds will be made to patrons who purchased tickets to the concert.
You can call +603-9223 3667, or visit here to learn more about the refund process.
8 March 2020, Raveena: 'Lucid' Asia World Tour 2020 @ The Bee, Publika (Rescheduled; read below for more details)
LATEST UPDATE: Due to the ongoing coronavirus outbreak, Raveena's Asia world tour will be rescheduled at a later date. Full refunds will be made available from three weeks of the announcement (the announcement was made on 18 February 2020).
For further updates, visit here.
4 April 2020, Khalid: 'Free Spirit' World Tour 2020 @ Stadium Malawati Shah Alam (Postponed; read below for more details)
LATEST UPDATE: Unfortunately, Khalid's World Tour 2020 concert has been postponed till further notice. Full refunds will be made to ticket buyers as soon as possible (to be announced). It's also important to note that purchased tickets cannot be used for the postponed show, which means you'll have to re-purchase new tickets to the postponed show. Keep up with the latest information on InTour Live Facebook, or iMe MY Facebook, or TicketCharge Facebook.
Further notice of the rescheduled concert dates will be announced here.
---
Don't forget to check out our monthly listing for art events and plays in KL this February 2020 here. (P/S: Visit the mentioned art galleries for free!)