Thanks to jewellery brand Pandora, I had the chance to catch The Lion King on the night of its premiere and boy, do I have some opinions.
The live-action adaptation starts off with an opening that immediately makes your heart full with nostalgia. I was hit right in the feels as soon as I could swallow my first popcorn and damn, I thought I was gonna cry. That said, those feelings faded away as quickly as they came.
While Disney definitely scored big with a beautiful soundtrack, fitting voice cast and breathtaking visuals (so. much. fur.), I felt like the movie didn't have the intensity it needed to be a standout hit (though I might be wrong since the movie was just reported to be on track to open with a whooping US$180 million globally this weekend).
The re-imagined film kept all the songs we loved from the original such as Circle of Life, Can You Feel the Love Tonight, I Just Can't Wait to Be King and Hakuna Matata; however, the way those tracks were remixed just didn't hit the right spots. Think a more mature sound with a lot less pop. Unlike the OG songs, these new ones aren't the kind you'd sing out loud to in the car. In fact, it was the original songs (like Spirit by Beyoncé) that gave me goosebumps. Check it out below:
Speaking of Beyoncé, the multi-Grammy Award winner released a special 14-track album today that's inspired by the movie. Titled The Lion King: The Gift, the album, which the singer refers to as a "love letter to Africa", features original music by herself plus several other A-listers like Jay Z, Pharrell, Childish Gambino, Kendrick Lamar and more.
New music aside, after so much hype about Queen Bey being in the movie, I just felt like it was an exaggeration when news outlets called her the star of the show. Yes, she gave a great performance and provided a stronger identity to Nala that will serve as an inspiration to all the young girls watching. But, if I can be honest, the real stars of the show were Billy Eichner as Timon, the meerkat and Seth Rogen as Pumbaa, the warthog.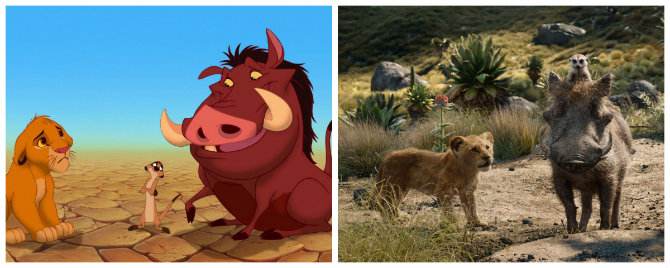 They made the movie much more watchable thanks to their original dialogues and much-needed comic relief. Spoiler alert: the duo paid homage to another Disney movie with a cheeky Easter egg that garnered roars of laughter from the audience (here's a hint)! I also enjoyed watching the banter between red-billed hornbill Zazu (voiced by John Oliver) and Simba's father, Mufasa (voiced by James Earl Jones who—fun fact!—was the only one from the original cast to return). The running gag about personal space between Keegan-Michael Key and Eric Andre who voiced two of the hyenas also ranked high on my 'favourite moments of the movie' list.
Ultimately, all I can say is that if you're worried Disney was going to ruin your favourite childhood movie, then don't fret because this remake did justice to its original (think a total shot-by-shot recreation, so kudos to them for staying respectful). On the other hand, if you're expecting an energetic surprise, then you're going to be in for a disappointment.
As much as I want to say that it's nothing you haven't already seen if you were a fan of the classic, this movie is still worth a watch just for its outstanding photorealistic CGI. I dare you to watch it and not immediately want to hop on the next flight to Africa to see some wildlife in person.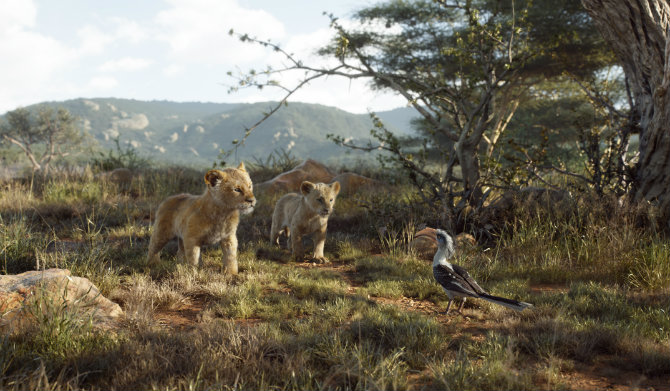 TL;DR – Zazu, Timon, Pumbaa and the hyenas stole the show. If you've never watched the original, this visually-stunning movie will be an easy win. If you have, don't enter the cinema expecting it to be different from the original.
Buro rating: 6/10
Release date: 18 July 2019
Running time: 119 minutes
Director: Jon Favreau
Cast: Donald Glover, Seth Rogen, Chiwetel Ejiofor, Alfre Woodard, Billy Eichner, John Kani, John Oliver, Florence Kasumba, Eric André, Keegan-Michael Key, JD McCrary, Shahadi Wright Joseph, with Beyoncé Knowles-Carter and James Earl Jones.
| | |
| --- | --- |
| SHARE THE STORY | |
| Explore More | |