The pandemic has hit every sector hard, but none quite as much as the creative industry. With events cancelled and budgets tight, the creative community is suffering a major drought. In addition to the loss of steady income, being labelled 'non-essential' to society was yet another disheartening blow to the community. After all—without creatives, where would we be? All those hours we've spent in quarantine fawning over the stories on our screens and in our novels; all the businesses who have built their brands and peddled their philosophies on the backs of creatives. We are necessary.
The fact is, while creatives may not be on the frontlines (no shade—our frontliners are truly going above and beyond in our pandemic era, and we are so grateful), humanity has always turned to creativity for solace.
Recognising this, three women sought out to rectify the situation—thus, at the start of the MCO, Cult Creative was born. Cult Creative is a multi-faceted digital platform (and upcoming app) geared towards supporting the Malaysian creative community, connecting creatives with peers and mentors, while providing resources to help the community thrive.
The faces behind the collective are co-founders Shermaine Wong, Manisha Jagan, and Lina Esa. We had the pleasure of their company, where we delved into the philosophy of Cult Creative, their upcoming initiatives and plans for the future.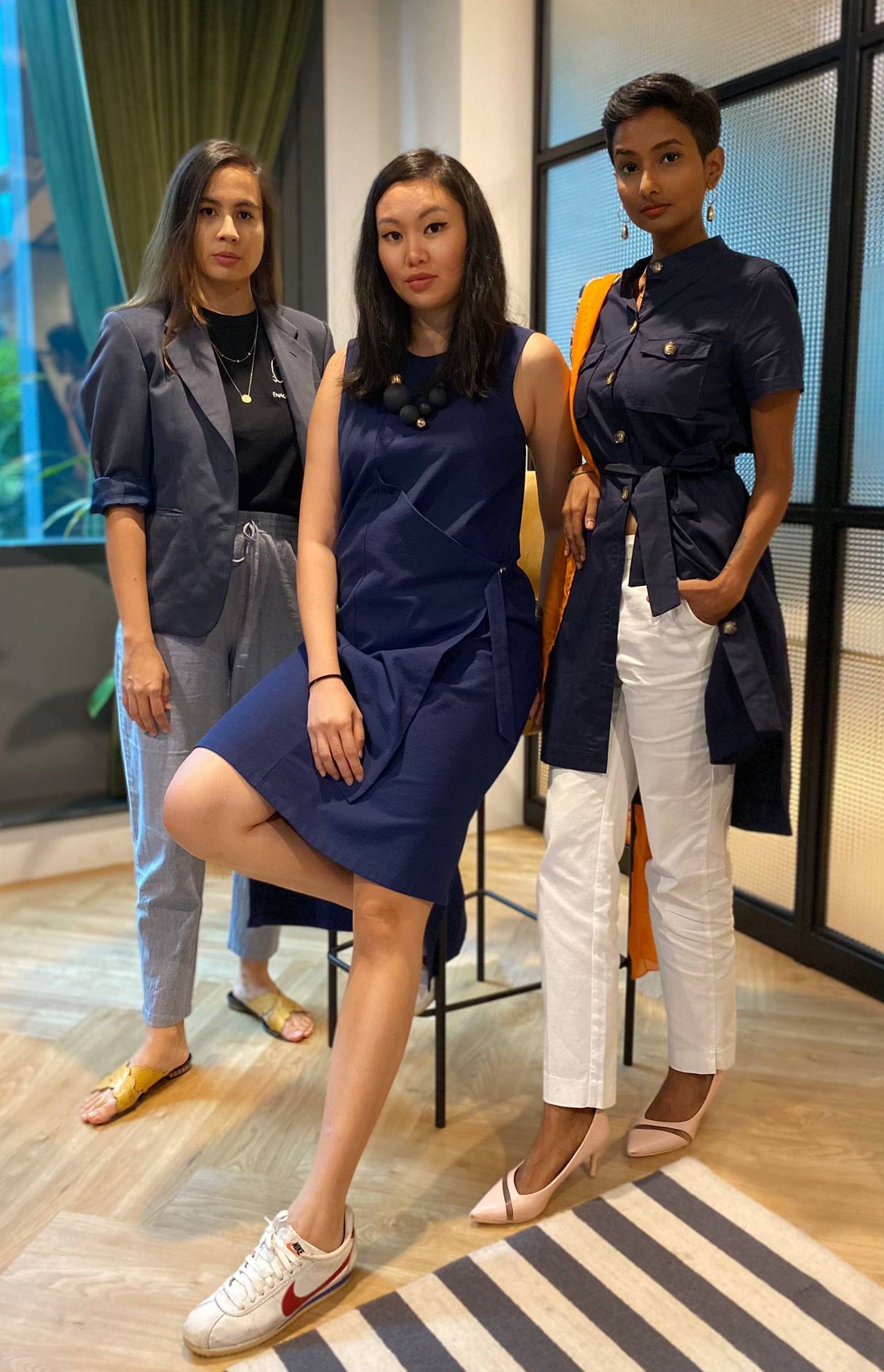 Where did Cult Creative come from? How did the three of you come together?
SW: "Cult Creative started over the first MCO. I thought about how great the future of creatives could be if we just had an app that we could collaborate on and find work opportunities.
"That's when Manisha came on. She connected with me instantly and that's how we started. We also knew that we needed strong editorial content, especially when building a platform for creatives to be empowered with knowledge and resources. I then felt that Lina would be the best third partner.
"We started rolling out initiatives like 'Creative Crush Wednesday' and 'Lokal Makers' to highlight local creatives. One of my favourite sections was 'In Session', where we interviewed creative leaders across different industries. We want to encourage everybody to adopt a creative mindset—to problem solve and adapt."
View this post on Instagram
What is the 'master plan' (if there is one)? Where do you see Cult Creative going from here?
MJ: "We are actually already in discussion to expand (hopefully sooner than later) with our neighbouring countries! Plus, on our pitch-in page we've also been detailing our mission for our upcoming app. We definitely want to develop this into a full-fledged app, and that's all geared up for 2021."
SW: "The app is currently a beta, and we've got friends on it to test out how it is working and getting their feedback to improve. Though, the app is just a way for you to get in touch with creatives and collaborate—the platform is a resource centre where you can go to digital events and find downloadable content. That will all be available in 2021.
"We're not just exclusively targeting Malaysian creatives, either—we also want to work with ASEAN creatives. It's our time; things are borderless so we're definitely working beyond Malaysia."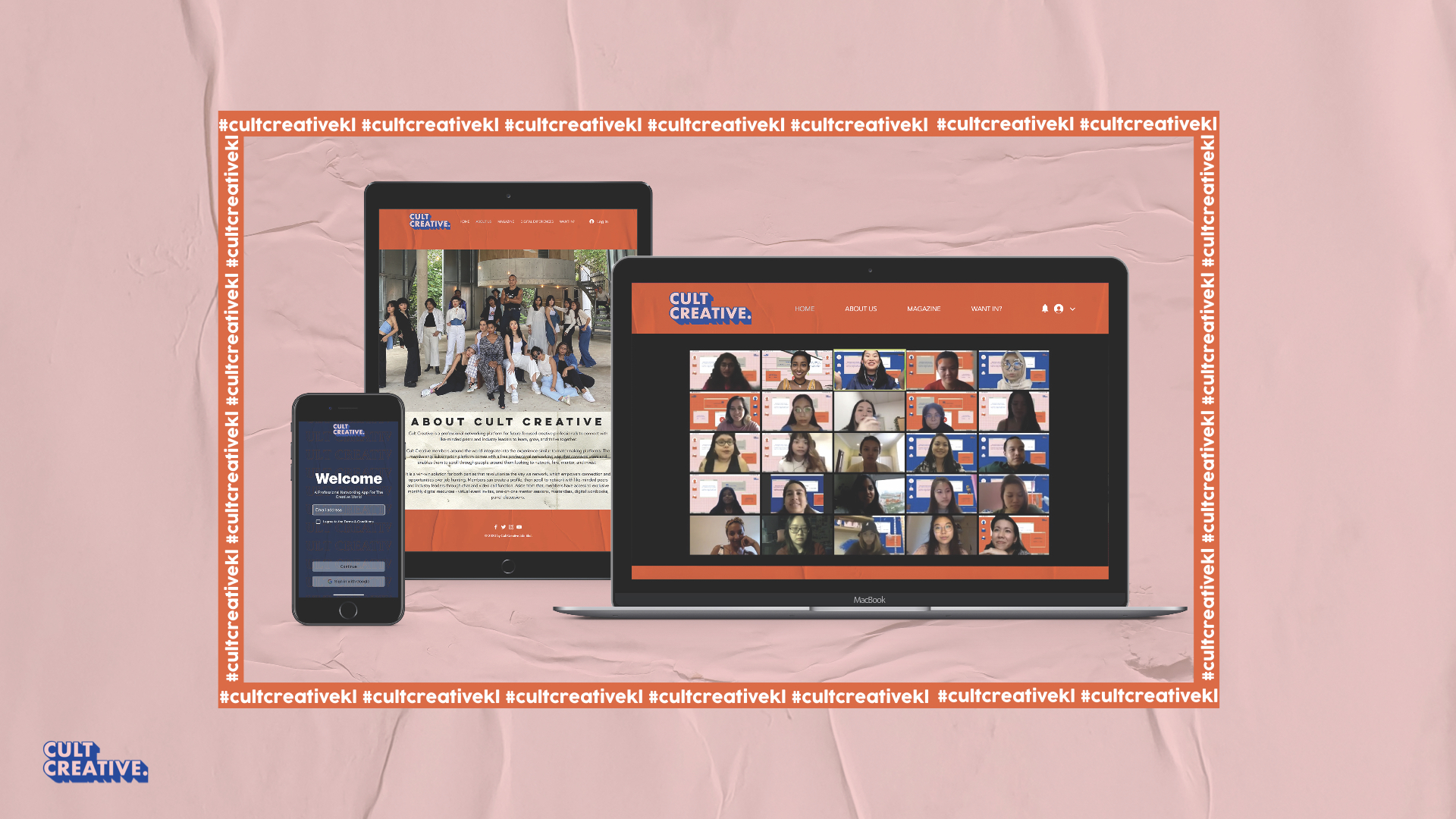 How does Cult Creative define 'a creative'?
SW: "We believe that everybody is a creative, but the industries that we're targeting are entertainment, music, film, videography, photography, design, and even culinary arts. The platform is here for you to connect with like-minded peers and also industry leaders, so that you can learn, grow, fail, and try together."
MJ: "We are definitely targeting people who have creative pursuits professionally, but we also don't want to sideline people who want to start creative endeavours. We're looking to lower the barriers to enter the creative network by putting everyone on this platform. For creative professionals, and for people who have always had creative pursuits—the first place to start is on Cult Creative."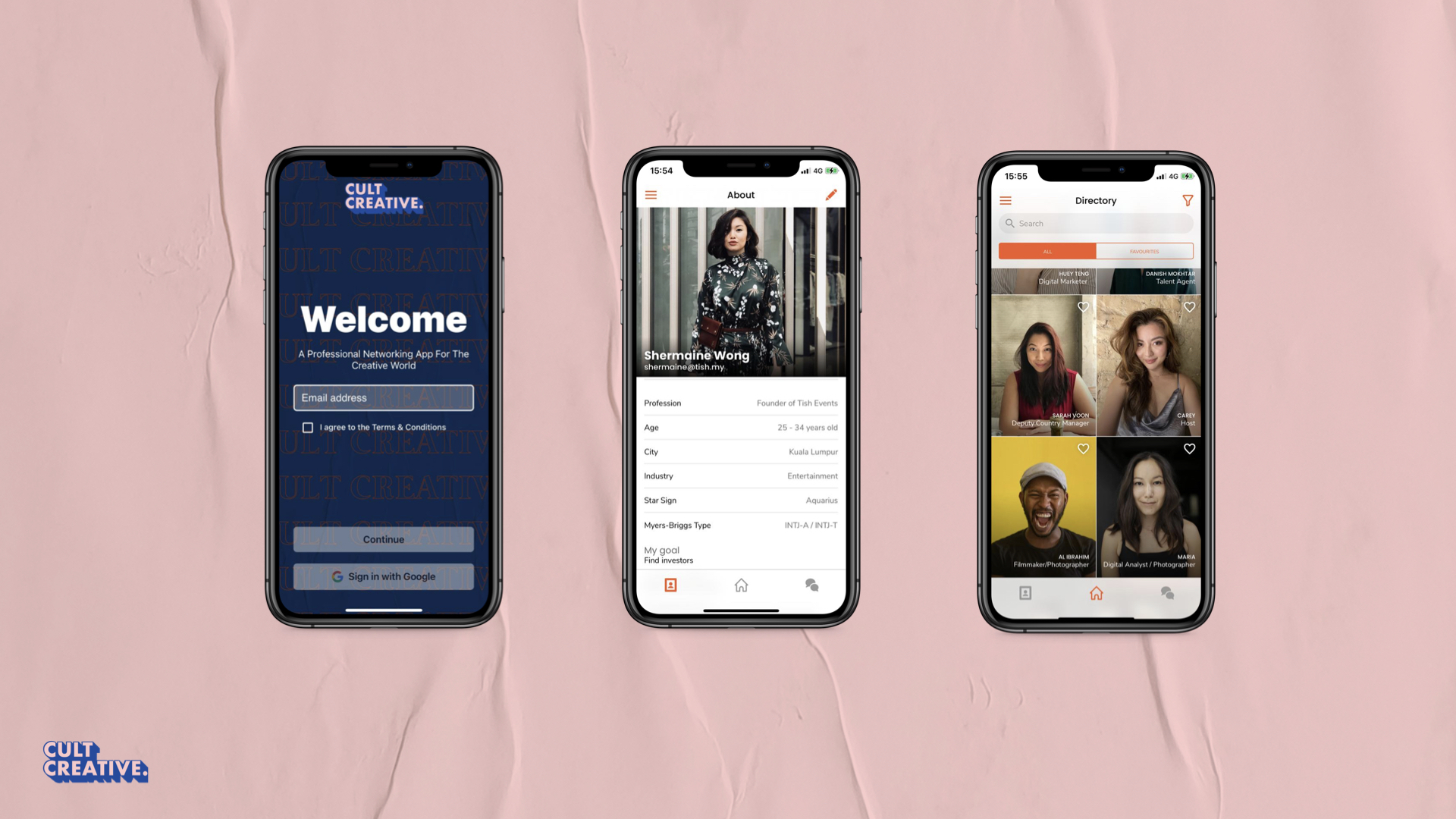 Creatives can sometimes lack the necessary skills for the business side of the creative industry. How are you looking to rectify this?
MJ: "I think we're definitely looking to cover finance in a workshop."
SW: "We've already introduced a series of virtual experiences like Cult Mixer (it's like speed-dating for creatives) and in-session panel discussion which highlights topics surrounding creativity. We've also got an official mentorship programme, and workshops that teach you the necessities like how to brand yourself online."
LE: "We're planning some of the content and workshops for the future at the moment, and we are reaching out to lawyers and intellectual property experts. Hopefully, these workshops will help creators learn how they can build their brand, how they can protect their designs, how they can trademark and all that.
"This is something we feel is important—the really nitty-gritty finance, legal, accounting, and business things that creators need to know. We see that this is how the new world is going to be—everyone is going to self-teach skills and they're going to be independent, so we want to be that resource that they go to."
Support Cult Creative through their pitch in here. For more insiders, click here. 
| | |
| --- | --- |
| SHARE THE STORY | |
| Explore More | |