Culture
9 Biggest reveals from Britney Spears' memoir 'The Woman in Me'
Her truth
FEATURED IMAGES: GETTY IMAGES | Michelangelo Di Battista / Sony /RCA via Getty Images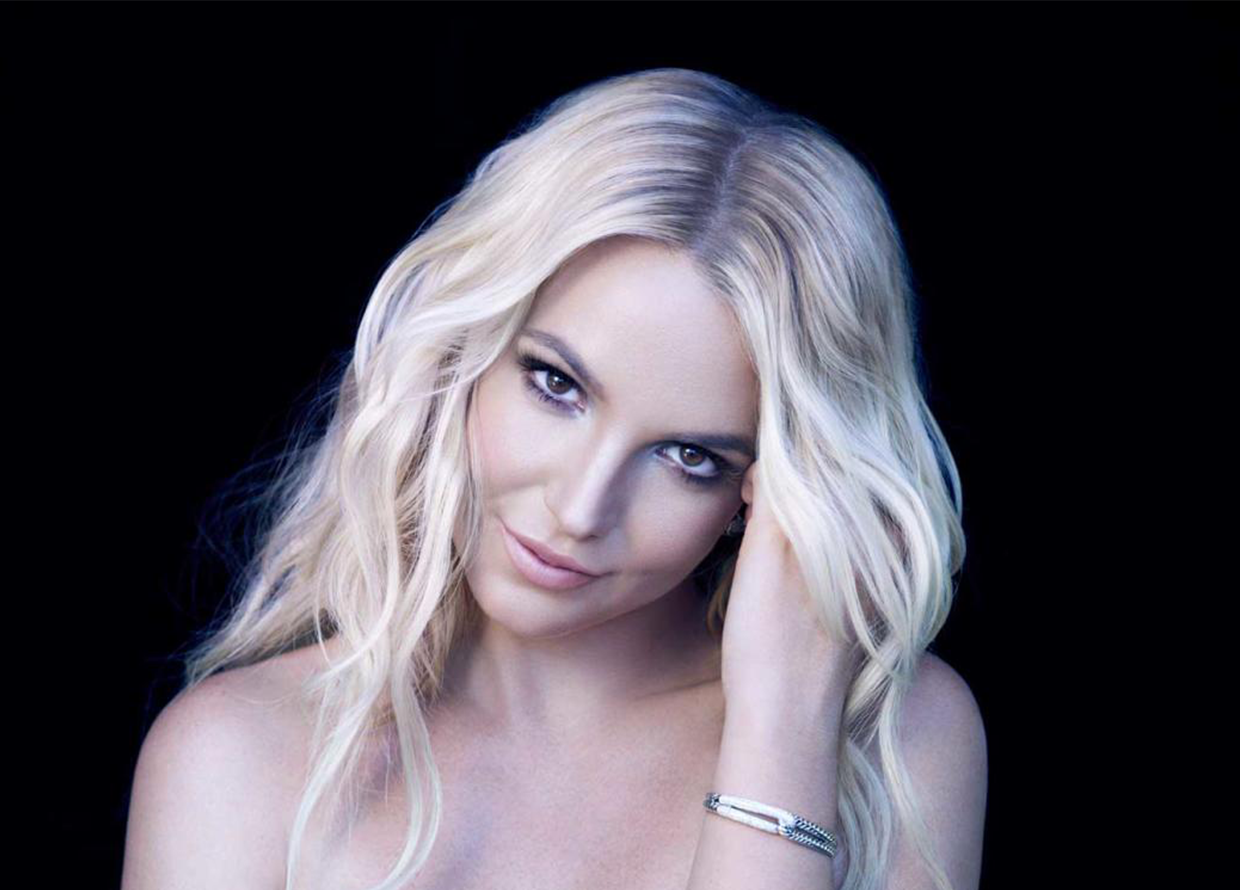 The Woman in Me is here and it does not skim on the details. Pop icon Britney Spears has been in the public limelight as young as 11 during her time at the Mickey Mouse Club. With the release of her debut album Baby One More Time in 1998 and 13 million sold copies of her single Baby, Spears was catapulted into pop stardom and became a household name at only 16 years old. (Fun fact, the singer also revealed in her memoir that it was her idea to do the now iconic school-girl concept for the music video instead of the proposed space theme!)
But many fans know that life for the Princess of Pop was anything but glamorous. After a series of mental health issues, the court ruled that Spears would be placed in a conservatorship in 2008 which would last for 13 years. Under the conservatorship, her father, James "Jamie" Spears, acted as the co-conservator who oversaw all matters pertaining to her financial and personal assets. 
Fans rallied under the #FreeBritney movement which went viral on social media and sparked various protest rallies. Due to the overwhelming support of her fans and public outcry, her court-ordered conservatorship officially ended in November 2021. In her memoir, Spears thanks her fans for fighting relentlessly for her freedom. "I don't think people knew how much the #FreeBritney movement meant to me, especially in the beginning…If you stood up for me when I couldn't stand up for myself: from the bottom of my heart, thank you," she writes.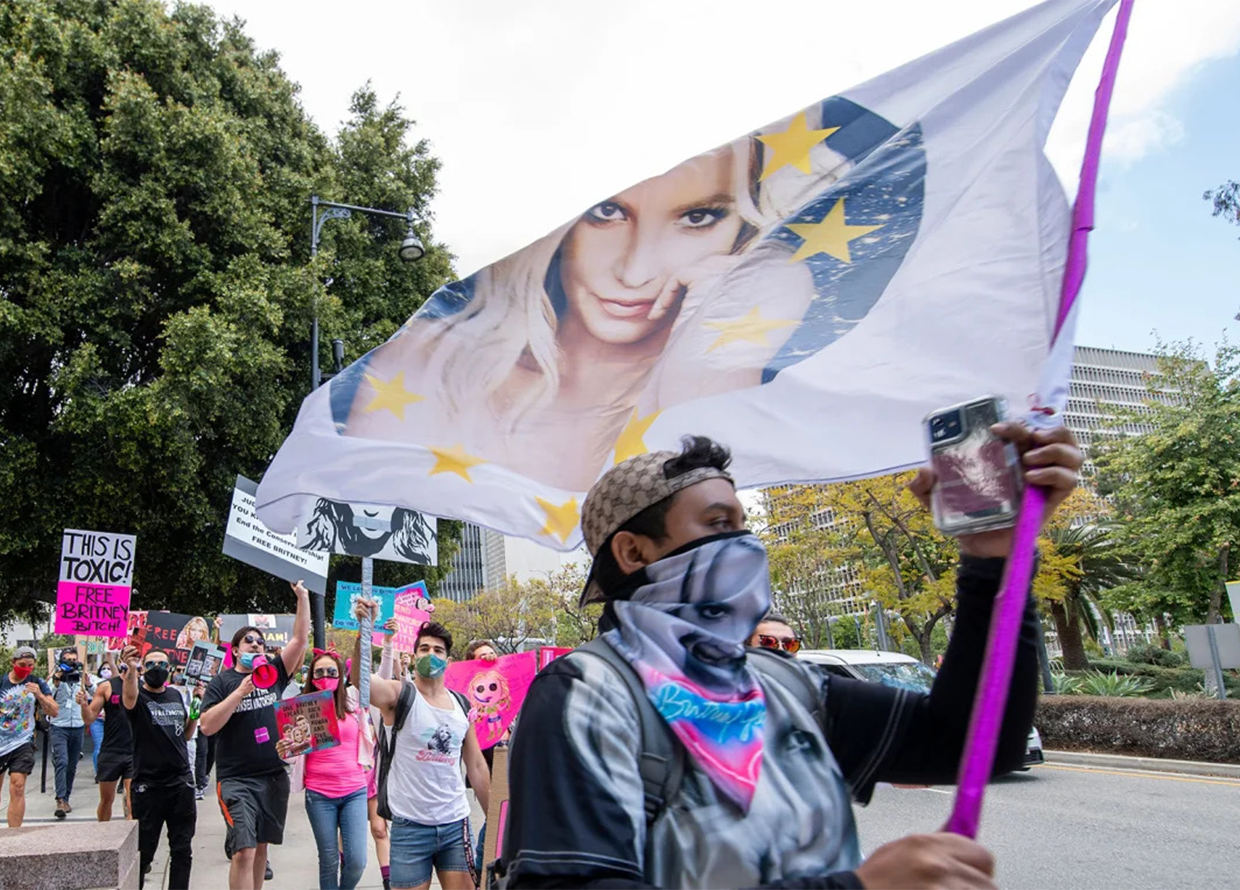 With her agency restored and her voice no longer silenced, the world now has the opportunity to hear her truth through Spear's own lens in her highly anticipated memoir The Woman in Me. Released on 24 October, the pop darling reflects on her turbulent life, chronicling through her highly publicised past relationships and her 13-year battle with the conservatorship.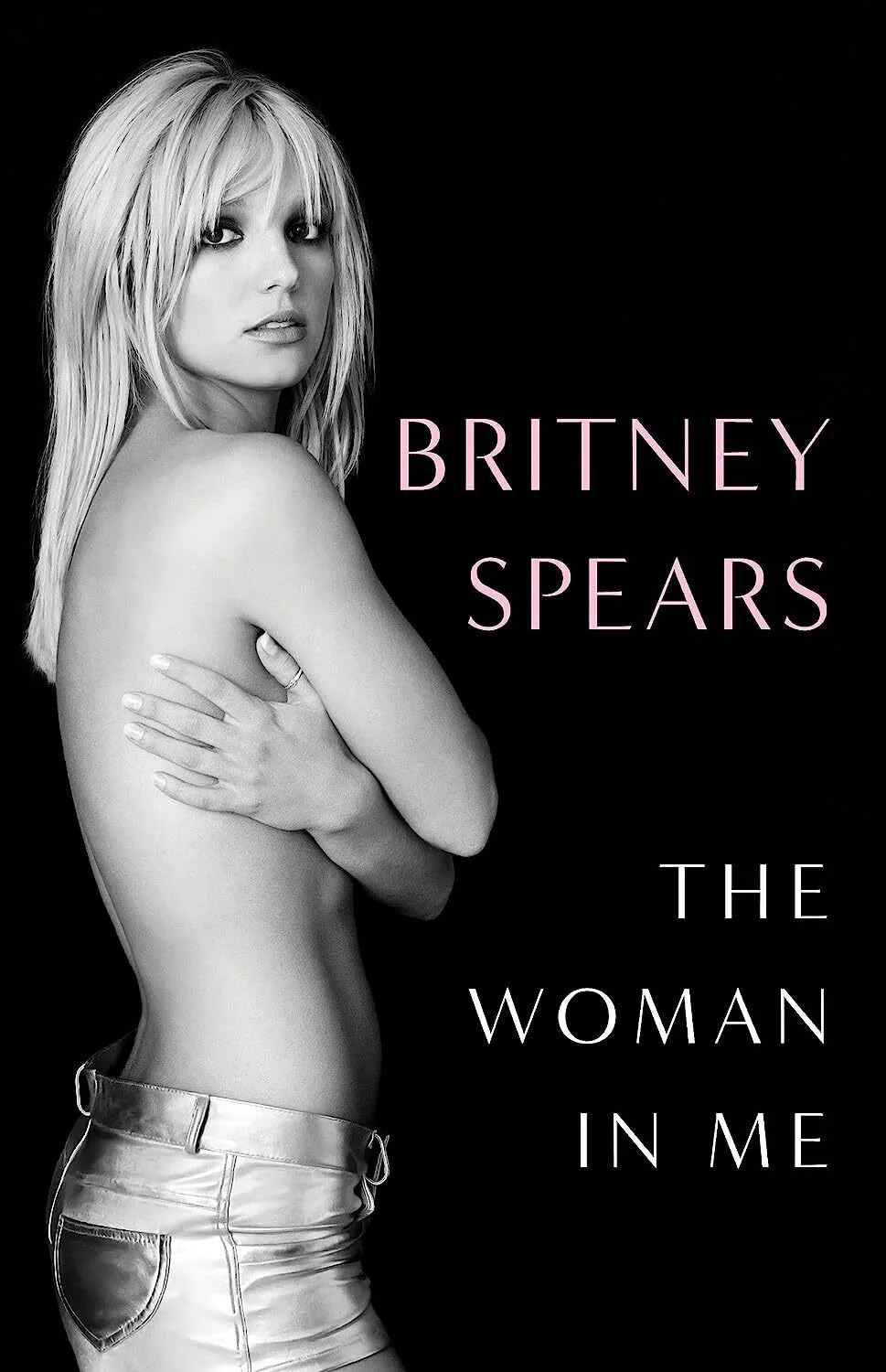 While Spears has posted on Instagram that the purpose of her autobiography was "not to offend anyone", the contents of the 275-page read will undoubtedly shock fans with the struggles the artist had to experience. Ahead, we compiled nine of the biggest revelations in The Woman in Me.
She had a secret abortion while dating Justin Timberlake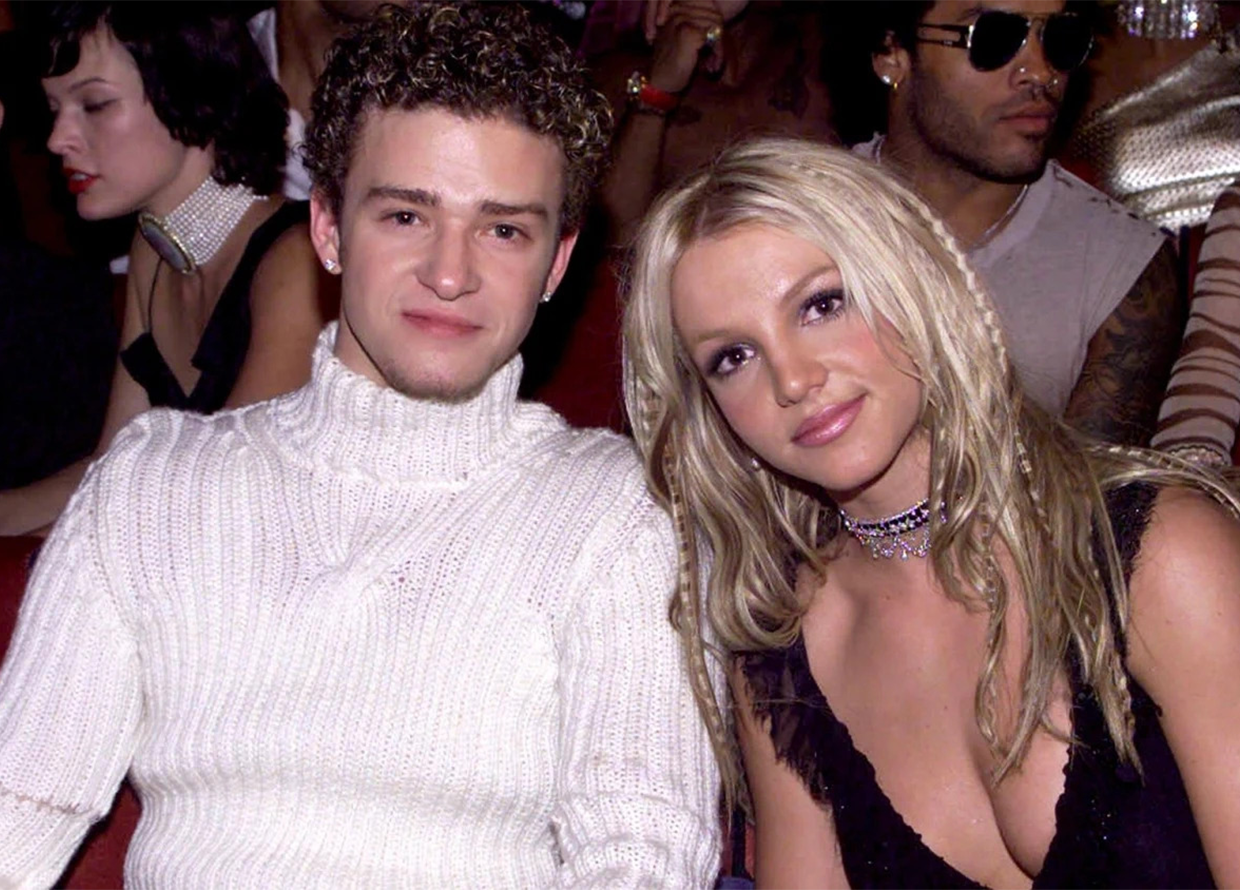 In her memoir, she details a painful experience where she had gotten an abortion while dating Justin Timberlake. The couple's highly-publicised relationship began in 1999 when Spears was an international pop sensation and Timberlake was the vocal frontman of one of the world's biggest boy bands at the time, NYSNC. 
While Spears was happy for the opportunity to start a family, she writes that the boy bander was not ready to be a father and persuaded her to get an abortion. She recalls how the two had decided to handle the abortion in the bathroom of their home together, where Spears took pills to end the pregnancy.
She details that the pain was "unbelievable" and that it was "one of the most agonising things I have ever experienced." While she was lying on the bathroom floor, she recalls Timberlake playing the guitar to soothe her while she cried. 
"After that, I was messed up for a while, especially because I still love Justin so much. It was insane how much I loved him, and for me, it was unfortunate."
Justin Timberlake dumped her over text message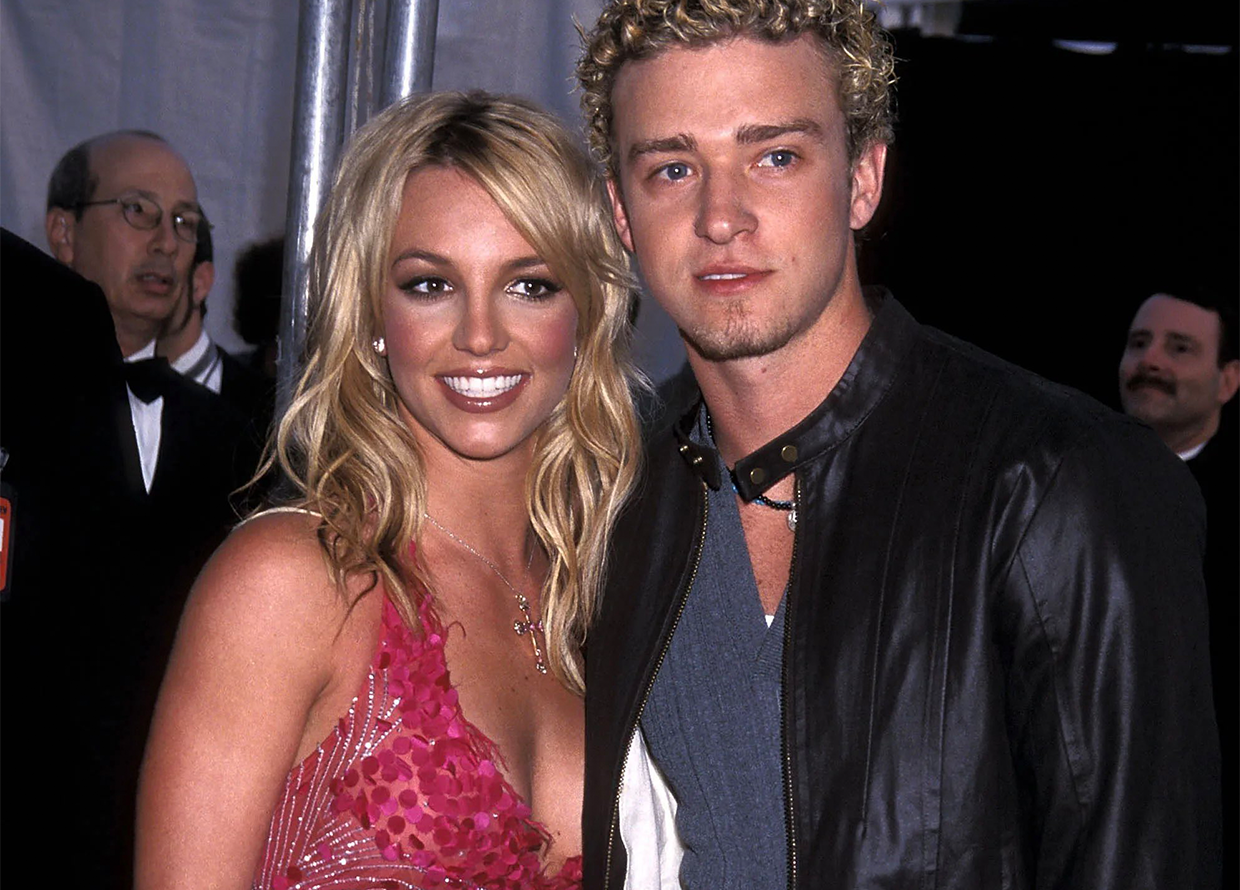 Just when things couldn't get rockier with the boy bander, the pop star reveals how Timberlake broke up with her after three years together via text message. Spears was on the set of a music video.
"Ultimately, he ended our relationship by text message while I was on the set for the video for the 'Overprotected' remix by Darkchild," Spears writes. "After seeing the message as I sat in my trailer between takes, I had to go back out and dance."
The sudden news of the breakup left her devastated and heartbroken. "When I say devastated, I mean I could barely speak for months," she reveals. "Whenever anyone asked me about him, all I could do was cry."
Britney Spears was almost cast as the lead in The Notebook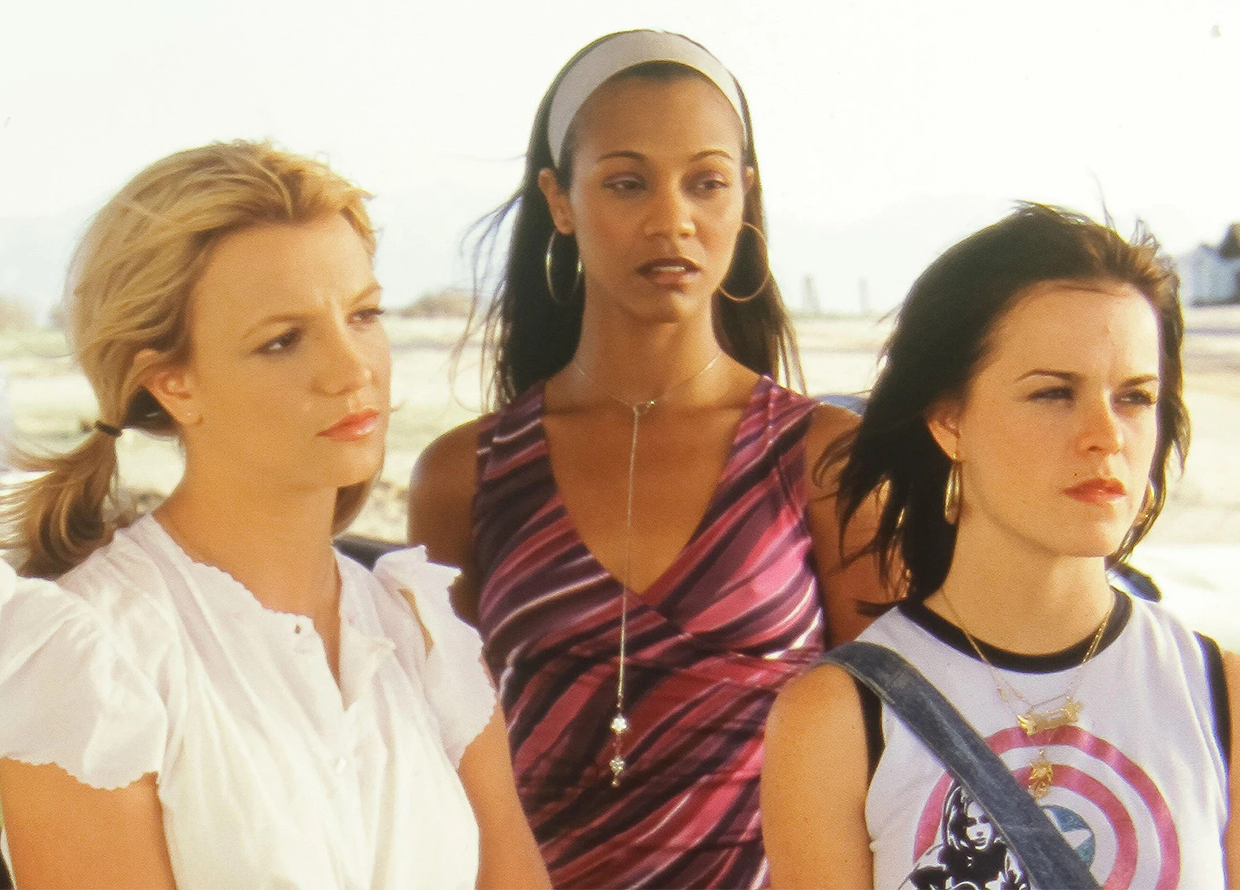 Apart from being a gifted singer and brilliant performer, Spears has also shown her talents in acting—so much so that her Method acting was hard for her to break out of. In her only film gig, the performer recalls how she "became" her character Lucy in the coming-of-age film Crossroads in 2002 and found it hard to come out of it even after the filming was over.
In a surprising reveal, Spears let readers in on the fact that she auditioned for The Notebook and the lead role was down to her and Rachel McAdams. She was also offered a part in the Broadway show Chicago. Two decades later, Daily Mail has exclusively released Spears' audition tape for the film. While netizens agree that McAdams was the ultimately the right choice, they also acknowledged the star's acting chops.
WOW! Britney Spears BREATHTAKING audition for The Notebook. I never knew she was so close to landing this role! 😲

Amazing to see this footage 2 decades later & it makes me wonder what might have been, but obviously Rachel McAdams was so stunning in this iconic movie ✨💕 pic.twitter.com/vEK9eO1kuM

— Magnolia (@MagnoliaSims4) October 23, 2023
However, she decided to turn both roles down as she wanted to focus on her music and felt overwhelmed by the acting process. "Even though it would have been fun to reconnect with Ryan Gosling after our time on the Mickey Mouse Club, I'm glad I didn't do it," she states. "If I had, instead of working on my album In the Zone, I'd have been acting like a 1940s heiress day and night."
However, she does admit that she regrets turning down Chicago in hindsight. "Chicago would have been fun. It's all dance pieces—my favourite kind: prissy, girly follies, Pussycat Doll-like, serve-off-your-corset moves. I wish I'd taken that offer. I would have gotten to play a villain who kills a man, and sings and dances while doing it, too."
She opens up about her family's dark history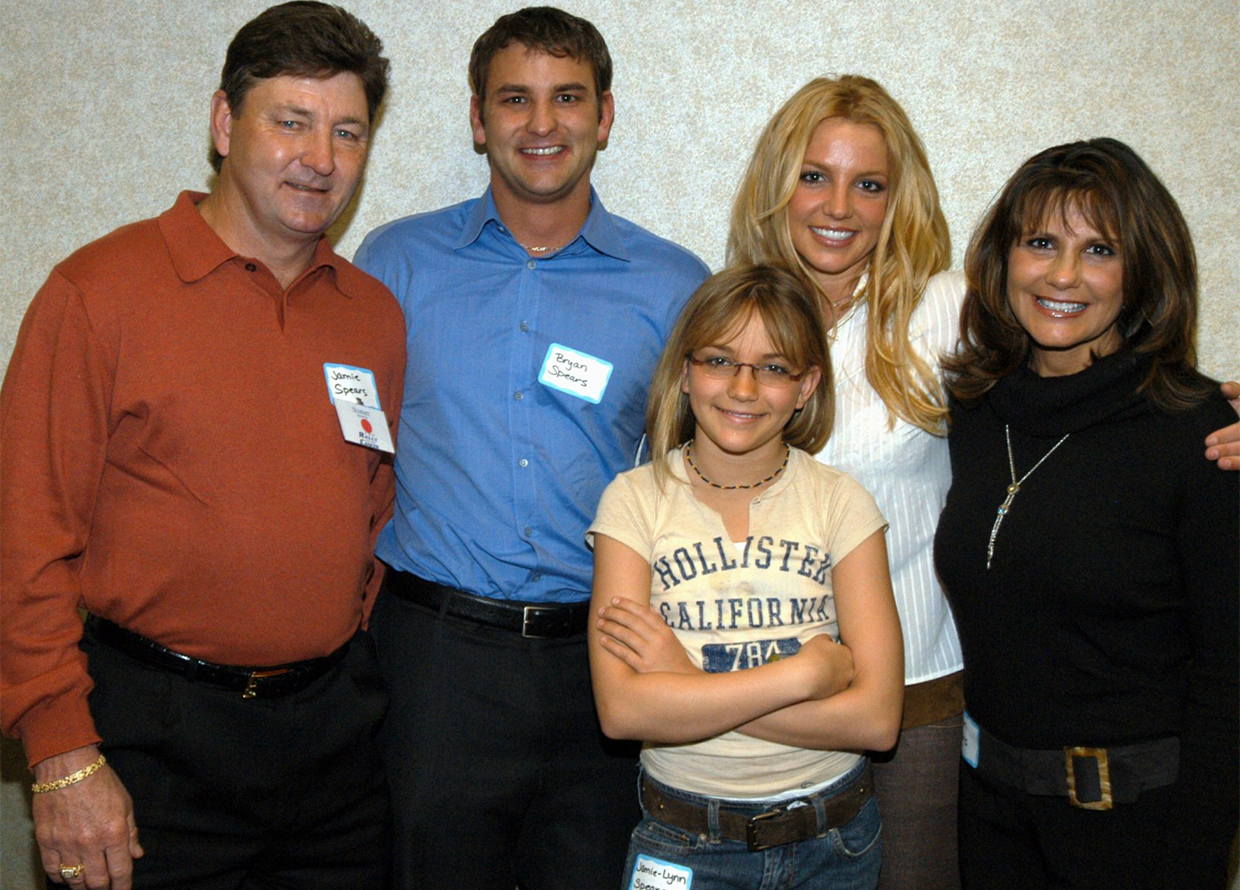 In The Woman in Me, Spears also shares personal details about her family history. The Toxic singer recounts that her paternal grandmother, Jean, was sent to a mental asylum by her husband, June. During her residency there, she was put on lithium medication, which Spears would also eventually be put on during her time in a mental health facility.
According to Spears, her grandmother had lost her son when he was only three days old and was overcome with grief. After being released from the mental health treatment centre, she unfortunately shot herself at her son's grave at the age of 31. Spears writes that her grandfather's second wife was also sent to the same asylum.
In more disturbing news, she also states that June had sexually assaulted one of his daughters at 11 years old until she ran away at 16. He was also "abusive" towards his children and would make Spears' father practice basketball to the point of exhaustion. It is because of this "trauma" that the singer believes has impacted the way he treated her growing up.
"As far as I can tell, no one has one good word to say about the first 50 years of his life. Even in my family, it was said that the Spears men tend to be bad news, especially in terms of how they treated women," she adds.
She had a two-week fling with Colin Farrell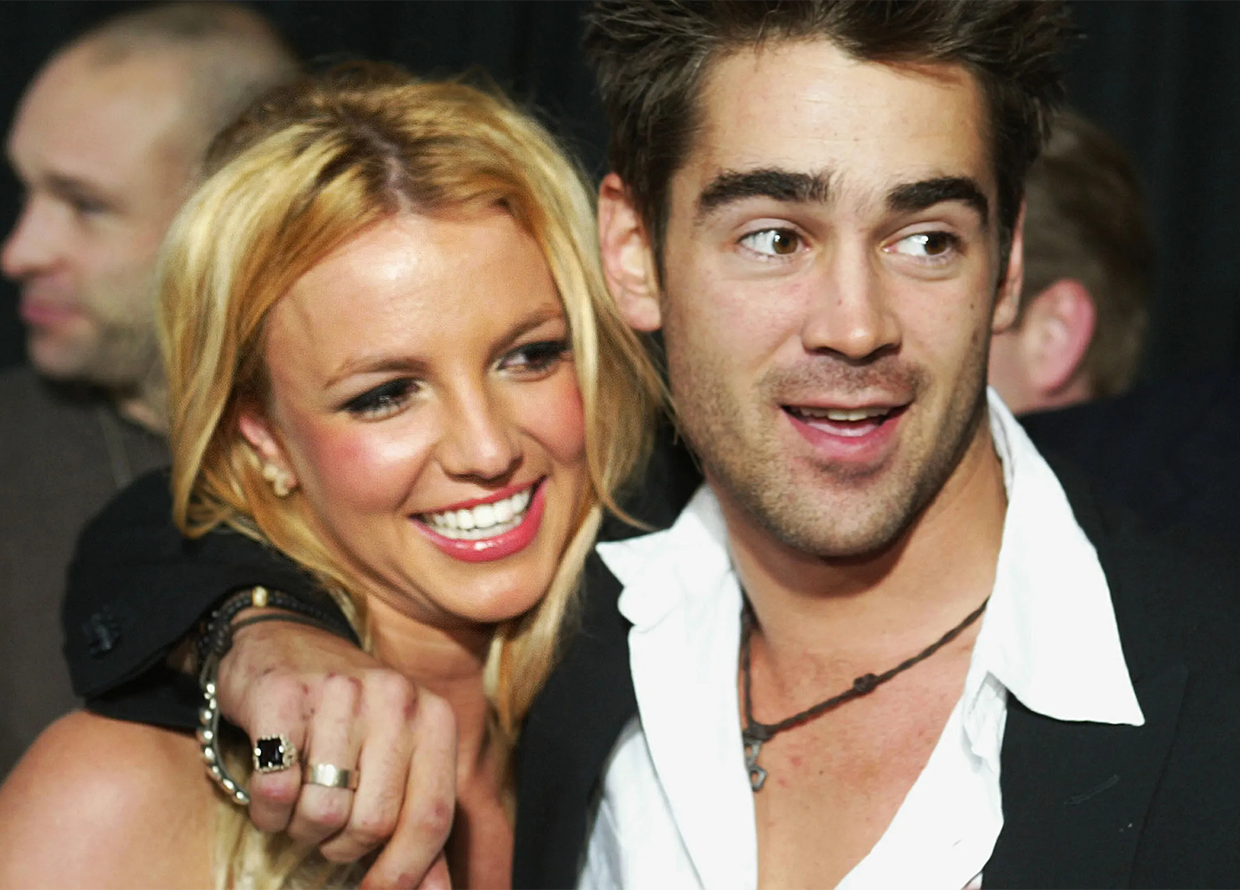 After her three-year relationship with Justin Timberlake, Spears decided to dive into the dating scene again. The person who caught her eye? Irish actor Colin Farrell. As he was filming nearby, she decided to drive over to the set of S.W.A.T.
"We would up having a two-week brawl. Brawl is the only word for it – we were all over each other, grappling so passionately it was like we were in a street fight," she reveals. Although the two were smitten with each other, the fling eventually fizzled out even though "for a brief moment in time I did think there could be something there."
She felt "betrayed" by Jamie Lynn and her mother
While the two sisters seemed to have a close relationship with the public, Spears shares that there was a point in time when she felt "really let down" by the younger sibling. After texting Jamie Lynn to help her get out of the mental health facility, she responded with "Stop fighting it. There's nothing you can do about it, so stop fighting it."
When she finally returned home, Spears describes how her younger sister acted like nothing was out of the ordinary. She even pitched Spears to do joint projects together such as a sister talk show, a sitcom and a romantic comedy. "She talked for what felt like hours at a time while I looked at the floor and listened," Spears recalls. "And the phrase echoing around my head was "What the f*** is going on?"
Another time she felt "betrayed" by her own family was when her sister and mother both wrote tell-all memoirs of Spears during the lowest point of her life. "As I was fighting the conservatorship and receiving a lot of press attention, [Jamie Lynn] was writing a book capitalizing on it. She rushed out salacious stories about me, many of them hurtful and outrageous." 
She describes her mother doing the same thing. "As everything was falling apart for me, my mother was writing a memoir…She would share my every mistake on television, promoting her book. The book was huge for her, and all at my expense." 
Her infamous 2007 public breakdown was because she was "desperate"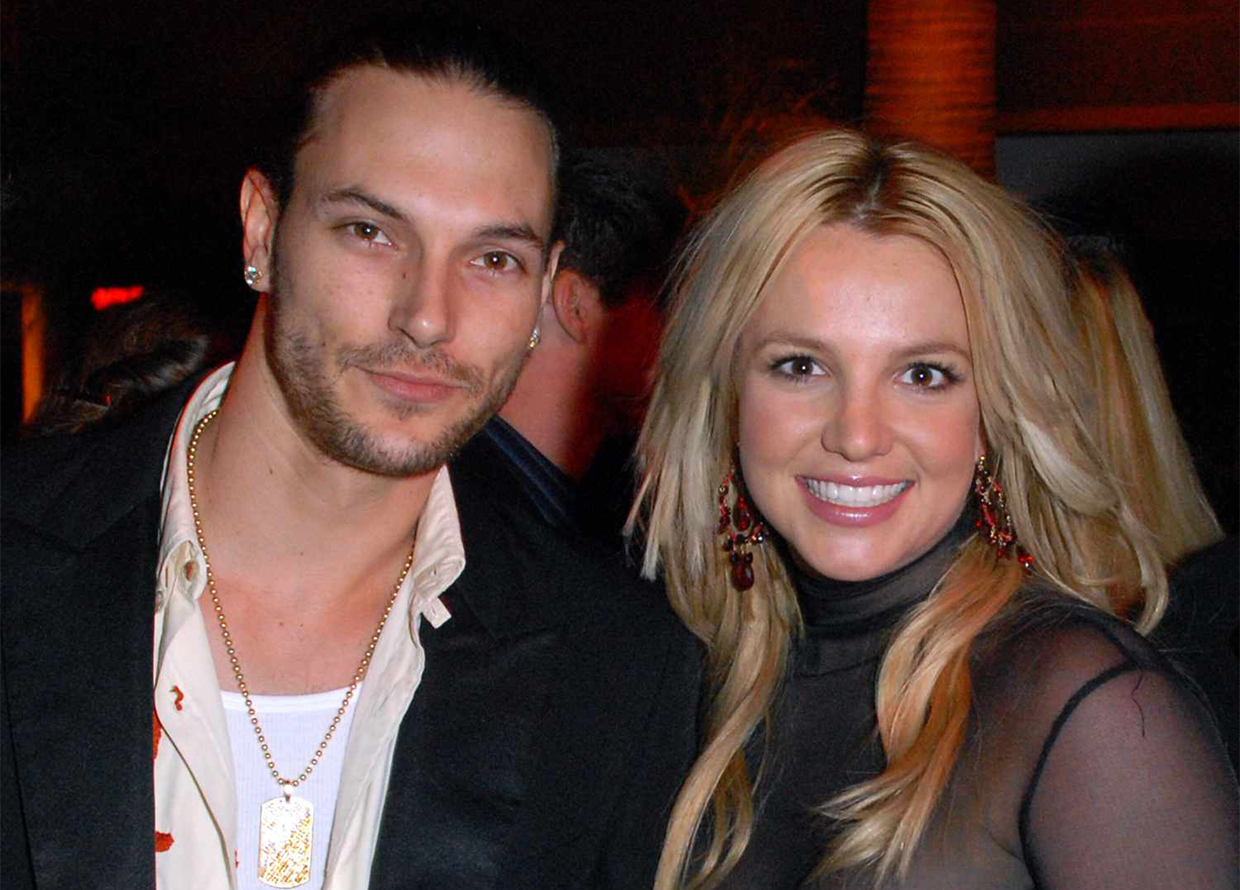 As paparazzi swarmed a hair salon and captured footage of a visibly anxious Spears, images of the singer shaving her head would be plastered all over news outlets and haunt her for the rest of her career. In her memoir, she talks about the incident and how her public meltdown was fueled by a tumultuous custody battle with Federline. "He started to say I shouldn't have my kids anymore—at all…He not only wouldn't bring them back to me, he wouldn't let me see them for weeks on end."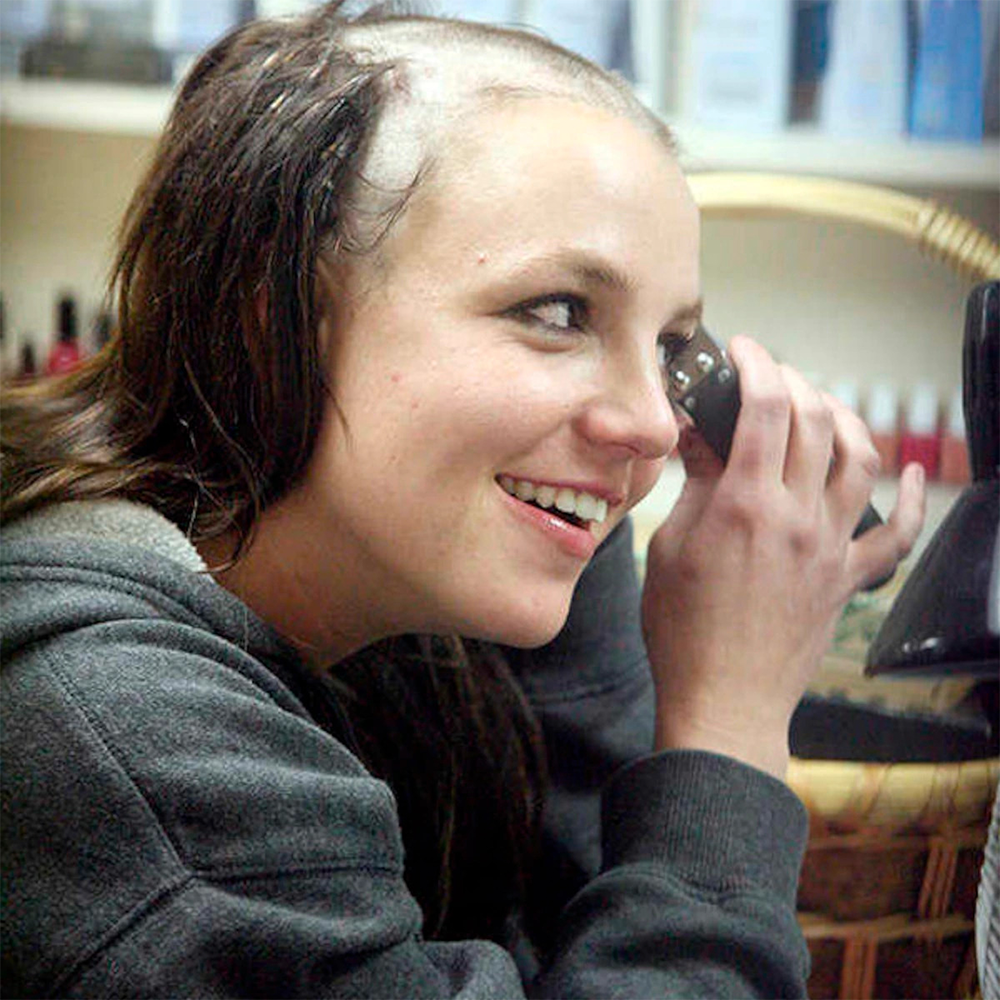 And so, on 16 February 2007, Spears went into a salon and shaved her head as she was pushed to her breaking point. "After not getting to see the boys for weeks and weeks, Kevin wouldn't let me in. The paparazzi watched it all happen…so that night I gave them some material. I went into a hair salon, and I took the clippers, and I shaved off all my hair. Everyone thought it was hilarious. Look how crazy she is!… But nobody seemed to understand that I was simply out of my mind with grief. My children had been taken away from me," she explains.
 That night, she had also hit a paparazzi's car with an umbrella. "I was, once again, denied entry to Kevin's. Turned away, trying to see my own children…I snapped," Spears recounts. "I grabbed the only thing within reach, a green umbrella, and jumped out of the car…I hit the next closest thing, which was [a paparazzi's] car. It was a desperate move by a desperate person."
The restrictions under the conservatorship were worse than everyone thought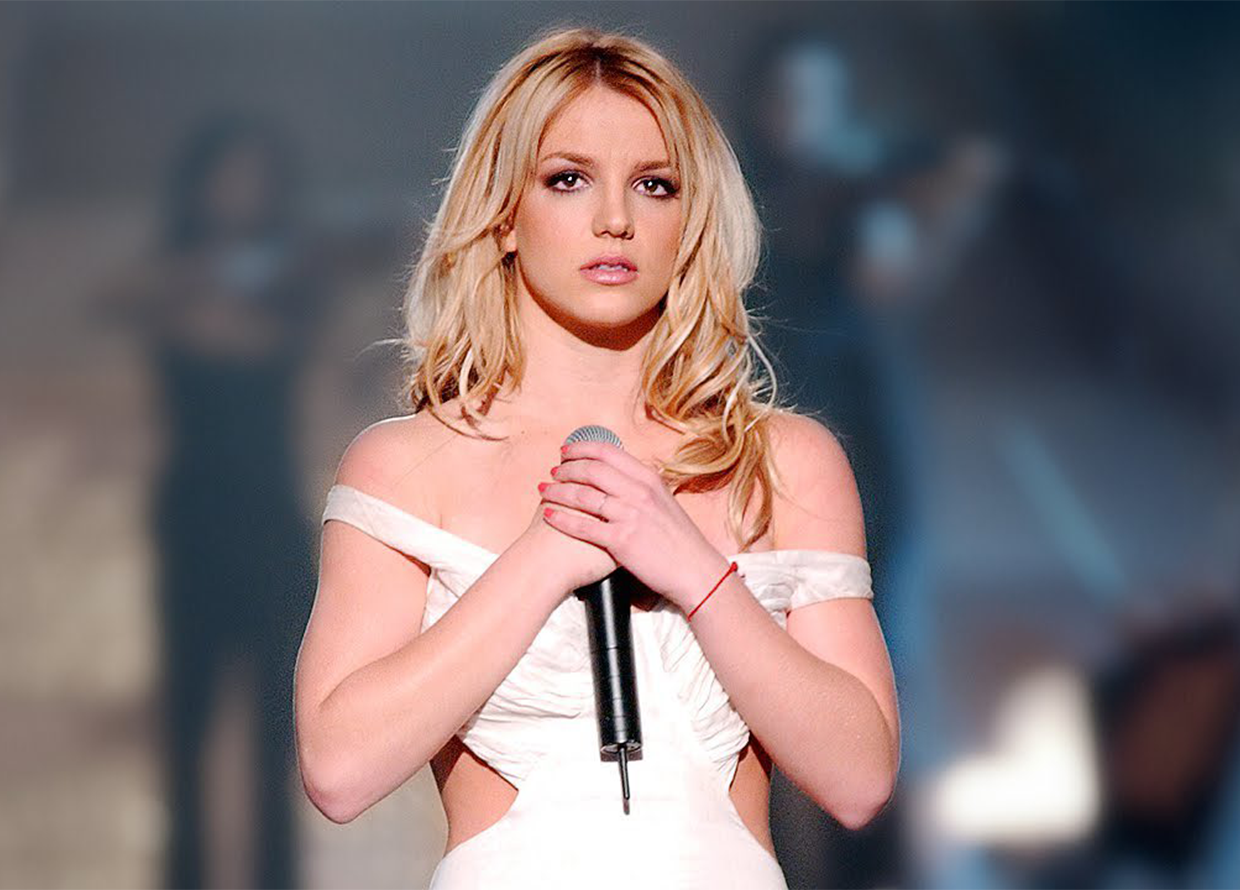 While the general public knew that Spears's 13-year conservatorship was restrictive, nobody knew just how much it stripped her of her autonomy and agency. In The Woman in Me, Spears airs it all out. "They decided where I went and with whom. They put parental controls on my iPhone. Everything was scrutinized and controlled," details Spears. "I would get to sleep early. And then I would wake up and do what they told me again. And again. And again. It was like Groundhog Day. I did that for 13 years."
Her. dating life wasn't private either. On the rare occasion that she would have a date, all of her medical and sexual history would be disclosed to the other party—before the first date even happened. The singer says "The whole thing was humiliating." Further, the pop megastar would be given a strict allowance and recounts a night when she wasn't able to cover a dinner for her backup dancers. "I tried to pick up the check for our whole party. The check was a thousand dollars," she explains. "My purchase was declined. I didn't have enough money in my 'allowance' account to cover it."
Her work life was also controlled. In 2017, Spears did not agree with some of the new choreography made for other Las Vegas residency Domination. The next thing she knew, her father had forced her back into a rehab treatment centre. "They locked me up against my will for months," Spears reveals. "I couldn't go outside. I couldn't drive a car. I had to give blood weekly. I couldn't take a bath in private." It was also during this time that she was put on lithium medication which made her "slow and "lethargic" all the time. While the exact dosage of the lithium she was given is not clear, she claims to have felt "drunk", saying "On lithium, I didn't know where I was or even who I was sometimes."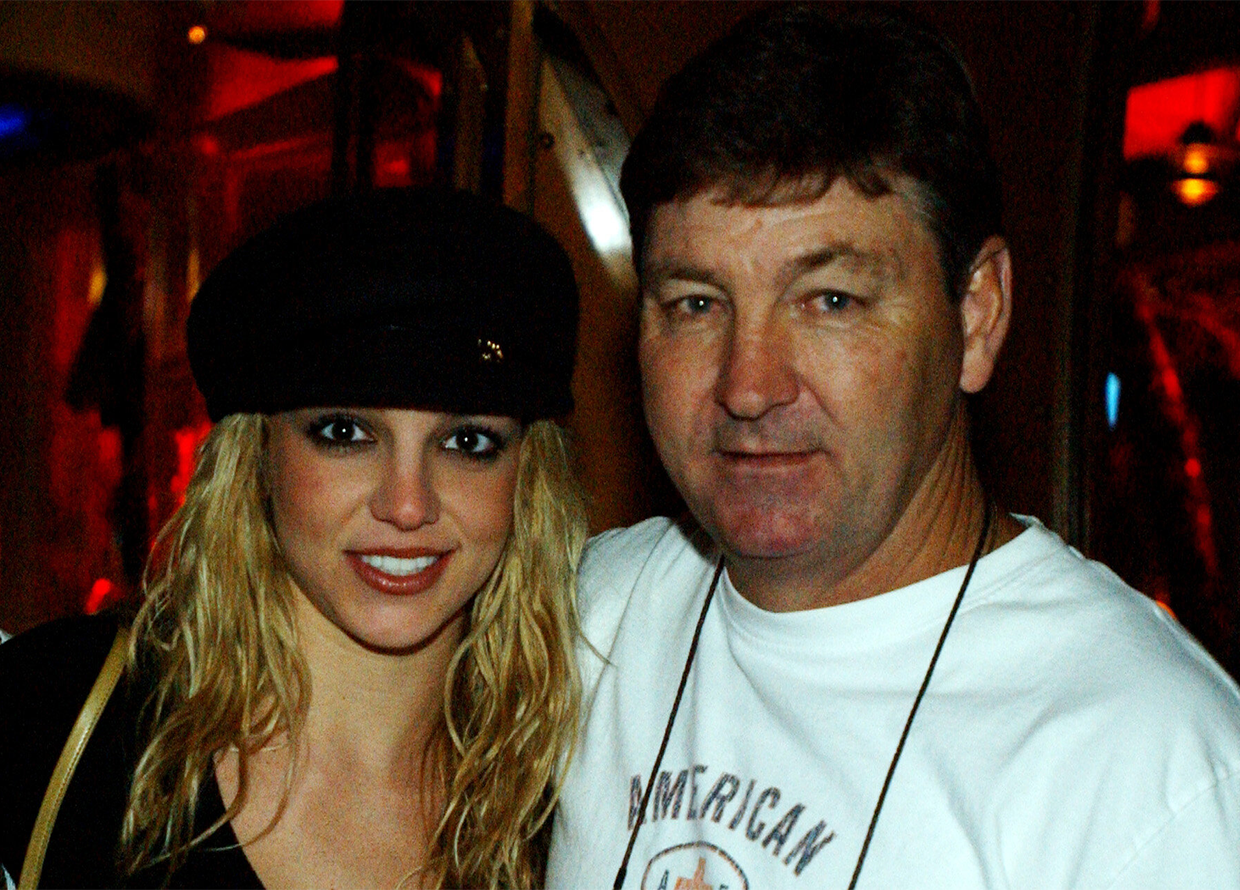 All of this made the performer increasingly paranoid and she states in her memoir that she thought her own family was out to kill her. "I was a shell of myself," Spears continues. "I was still on lithium, which made my sense of time was really hazy. And I was scared. It crossed my mind that they were only visiting to finish off what they started a few months earlier, to kill me for real. If that sounds paranoid, consider all the things I've been through up until this point—the ways in which they had deceived and institutionalised me."
She agreed to a conservatorship for the sake of her children 
For all the pain and trauma being under a conservatorship gave Spears, one would wonder how the pop star eventually agreed to the terms. In her memoir, she explains that she ultimately settled for the conservatorship because of her unwavering love for her two sons, who were under the sole custody of Kevin Federline after the divorce. 
"My freedom in exchange for naps with my children—it was a trade I was willing to make. There is nothing more important to me on this Earth—than my children. I'd lay down my life for them. So, I thought, why not my freedom?"
Spears dedicates The Woman in Me to her two sons, Sean and Jayden, along with her dedicated fans. Currently, she has 30 per cent unsupervised visitation rights over her two children and has allowed them to relocate to Hawaii with Federline and his wife. In an interview with ITV, 15-year-old Jayden commented about his relationship with his mother. "I 100 per cent think [our relationship] can be fixed. It's just going to take a lot of time and effort. I just want her to get better mentally. When she gets better I really want to see her again."
The Woman in Me is available in Kinokuniya, MPH (arriving in December) and Open Trolley. Alternatively, you can purchase the audiobook narrated by actress Michelle Williams on Audible and Apple Books.
For more pop culture news, head here.
| | |
| --- | --- |
| SHARE THE STORY | |
| Explore More | |