Art + Design
#BUROSupportsLocal: 10 Malaysian homeware brands to check out—from furniture to tableware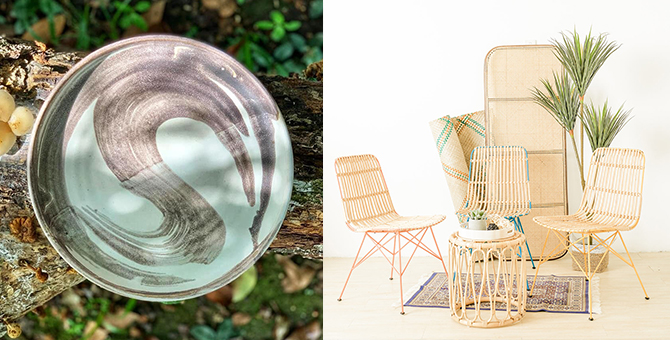 Malaysia is filled with talent in every industry as apparent in local brands—from kombucha brewing and scented candles to artisan chocolate and skincare masks. Our culinary is always on the rise with the opening of brilliant F&B establishments whereas the fashion industry is constantly flourishing with fresh and one-of-a-kind creations by local designers. #MalaysiaBoleh, indeed!
Another industry that is thriving is artisanal homeware—with a plethora of brands making their names known (and heard). Whether you're looking for simple yet elegant rattan-based furniture or sleek and extraordinary ceramic plates, these Malaysian homeware brands are here for you.
1. Rotan Lot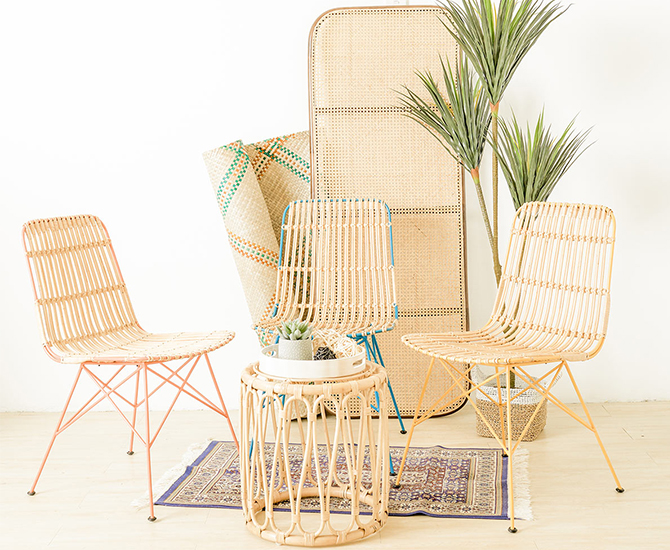 The homegrown brand that aims to reclaim and refresh the old tradition of rattan (or rotan) furniture has a collection of handcrafted pieces—in a variety of styles. You'll find bohemian, modern lux, colonial, Scandinavian, urban modern, and more. Some of Rotan Lot's most iconic products include Rattan Peacock Chair Priya, Rattan Display Shelves Olivia, and Rattan Divider Holmes.
Contact: 012 908 1907
Website | Facebook | Instagram
2. Kantan Kollektiv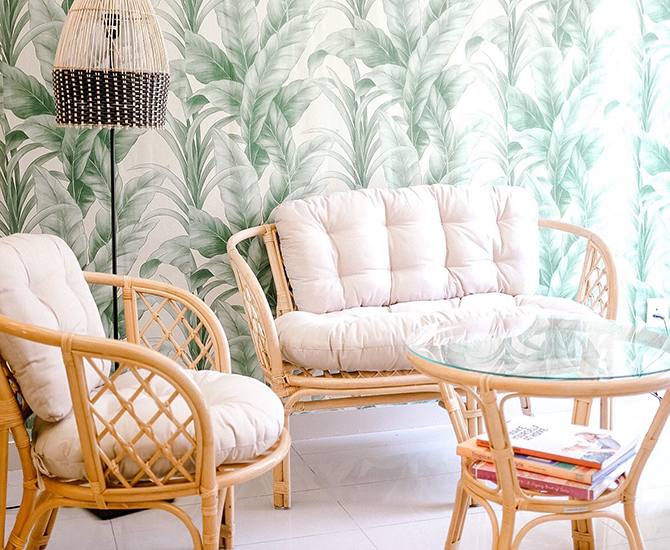 Offering a wide range of hand-crafted rattan furniture, the designs are inspired by the founders' travels. You can expect an amalgamation of elements from the east and west. In terms of texture, form, and colour, no one piece of Kantan's furniture is identical because they are individually crafted by a family of dedicated artisans—from the Mamasan Chair to Tilly Bench to Shrub Daybed.
Contact: 012 414 1808
Website | Facebook | Instagram
3. Bendang Artisan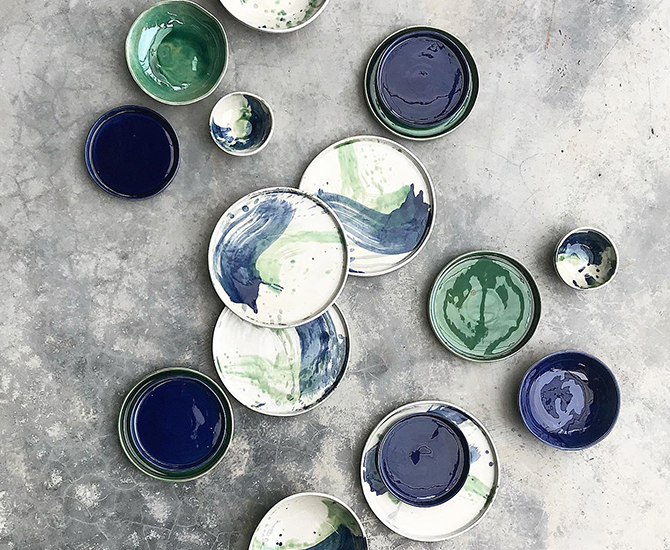 Aiming to bring joy and happiness through their handmade ceramic products, the Malaysian homeware brand has a plethora of some of the most beautiful bowls and plates. Their Basics Series include colours such as Semi-Matte White, Semi-Matte Grey, Matte Dark Turquoise, and Matte Mustard Yellow. You will be able to spot Bendang Artisan's products in restaurants such as Dough and Dolce, Wildflowers, Naj and Belle, Roost, and Dew.
Contact: 011 2608 5133
4. Bangkita Ceramic Studio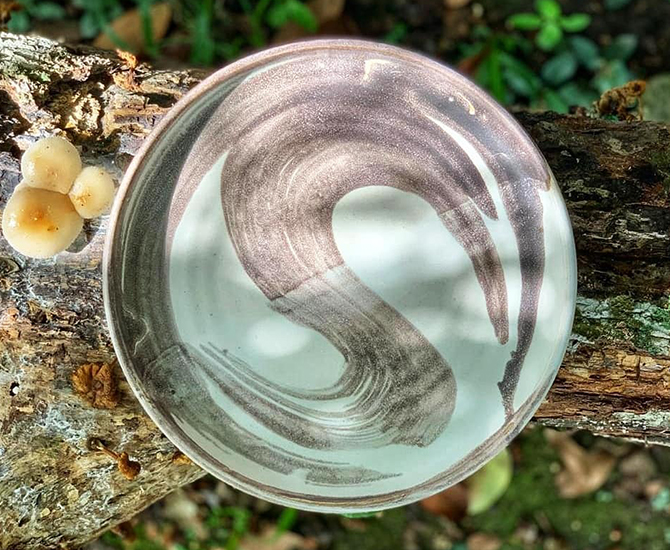 Specialising in ceramic products that are handmade with love, the Malaysian homeware brand can be found in Mahsa Avenue's Kedai. You will be able to find products such as vases, jars, cups, mugs, bowls, plates, water jars, and candle stands here. If you've been to cafes like Fin, Brew N Bread, and Kafka in Penang, you might have noticed Bangkita's products.
Contact: 017 2804 643
5. Mad3 Studio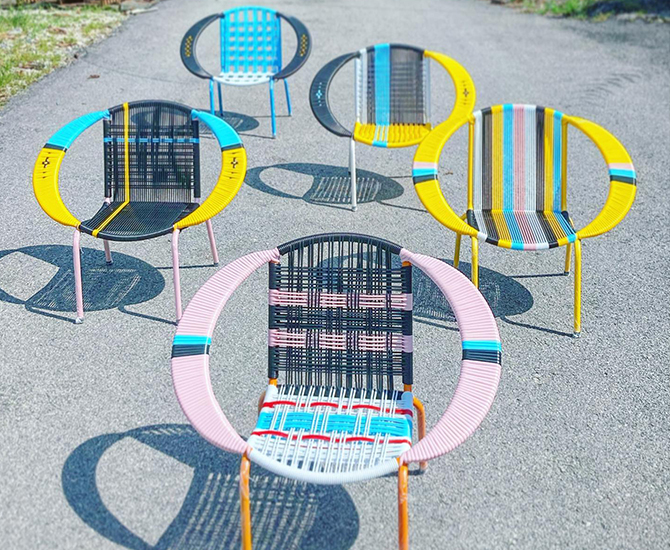 Founded in 2015, this Malaysian brand focuses on creating a connection between old and new—between traditional craft and contemporary design. Based in KL, Mad3 Studio's products are all handmade and thus, come with slight variations. Check out creations such as the Bulat Dining Chair, X-Armchair, and W-Bench.
Contact: 016 2988 021
Website | Facebook | Instagram
6. BentukBentuk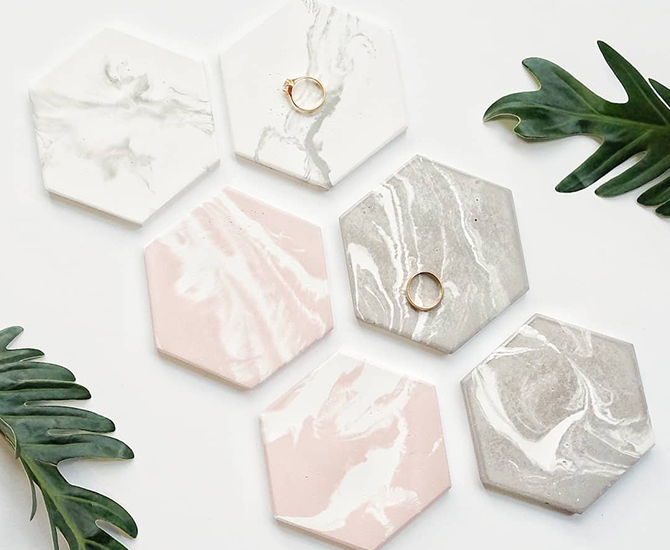 BentukBentuk has cemented quite a reputation since the brand's formation in April 2016—gaining a large following along the way. Co-founded by Shahfiq Manap and Adesh Zaini, BentukBentuk is a home decor brand that specialises in artisanal and handmade geometrical concrete items. You will be able to find items such as pot planters, coasters, and soap dishes.
Contact: 012 2882 660
Website | Facebook | Instagram
7. Kedai Bikin
Founded in 2013 by Farah Azizan and Adela Askandar, Kedai Bikin (by Studio Bikin) offers a curated range of home and living products suitable for interiors—from hotels and cafés to residential spaces. All furniture by Kedai Bikin are made locally. You will be able to get chairs, tableware, tables, and more from Kedai Bikin.
Contact: 03 2201 5503
Website | Facebook | Instagram
8. Thirty3eleven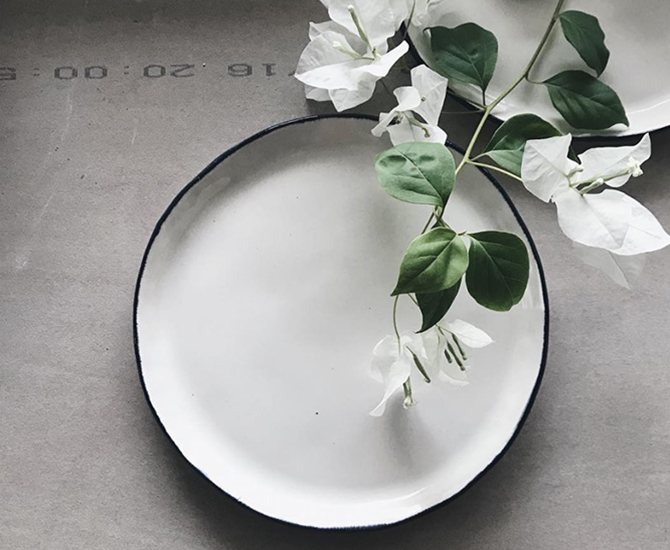 Established by Lee Ee Vee in May 2017, Thirty3eleven comprises of ceramic products made by the founder herself in limited quantities. Since 2017, the brand has provided tableware for Atas Modern Malaysian Eatery, Kloe Hotel, Gooddam, and Coley Cocktail Bar. Collections are sold out rather quickly so be sure to sign up to Thirty3eleven's newsletter.
9. Lain
The Malaysian artisan furniture brand by Hani Ali consists of pieces that showcase the multicultural and multiracial aspects of the country. Elegant and minimal, Lain aims to offer products that can withstand time and trend—from sleek cake stands to unique coffee tables. Lain's furniture can also be found in Kloe Hotel!
Contact: 017 372 8776
Website | Facebook | Instagram
10. Fine Grit Studio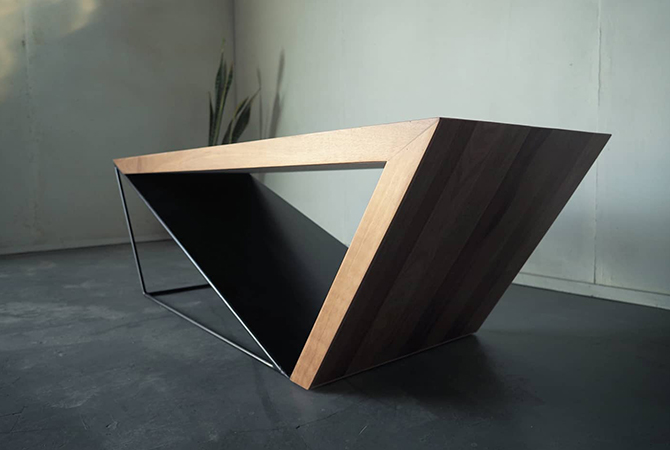 Established by craftsmen Daniel Salehuddin and Khairul Asyraf in 2015, Fine Grit Studio specialises in custom furniture made using local wood, metal, and glass. You will be able get a myriad of products from cutting boards and cake stands to clocks and ring boxes.
Contact: 019 2581 415
Website | Facebook | Instagram
For more #BUROSupportsLocal stories, click here.