Out of all the personalities in the country, Nana Al Haleq was specifically picked to represent Malaysia at the Global Influencer #AssembleYourArmour event in Baltimore where each Under Armour Global Brand Ambassador of different backgrounds from several countries was invited to share their fitness expertise and journey. Of course it wasn't just all work and no play so now that Nana is back from her trip, we decided to ask her to share her experience as well as some travel recommendations of Baltimore, USA.
Hi, Nana! How was your trip?
Surreal! I still can't believe I was picked to represent Malaysia. Everyone was super helpful, friendly and nice, but above all, they all had an amazing story to share. Each of these athletes comes from different disciplines and have touched many lives in their own journey and that is what connected all of us.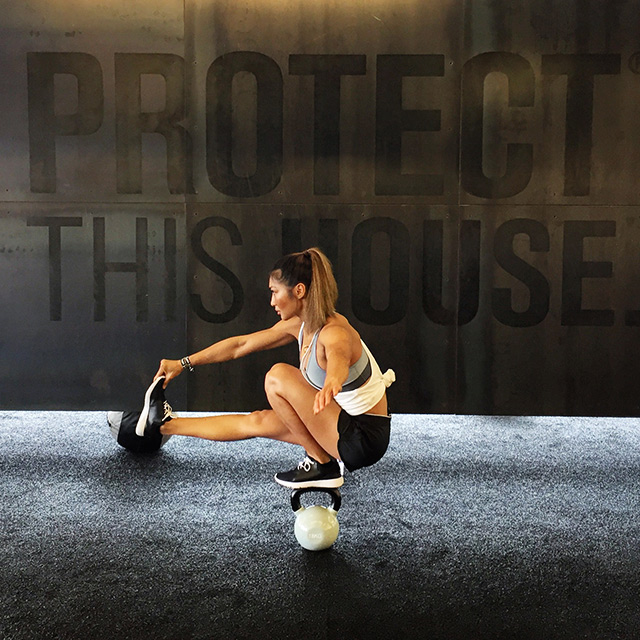 Three lessons you learnt from others during the session at the Under Armour Performance Center.
Paola Antonini, Brazil — To always be grateful, positive and show love and gratitude in whatever you are doing. To embrace life and to see all the good things in life. She embodies courage, strength and always does her best regardless of her challenges—all while having an amputated leg. For example, during one of the boot camp sessions, we had to push a weighted sled, and though she wasn't supposed to do it due to her condition, she tried her best and showed no signs of giving up.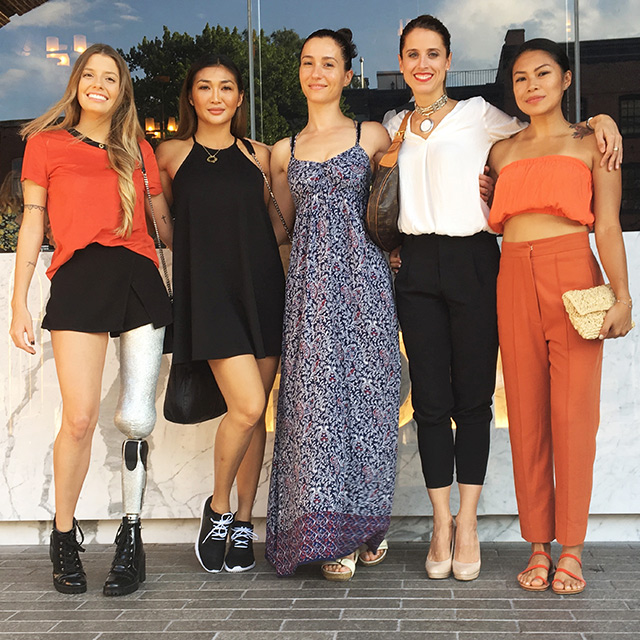 Maria Riccetto, Uruguay — I was further reminded of the importance of humility thanks to Maria. She's an amazing individual who has enjoyed huge success; from being a principal ballerina in her company to being the double for Mila Kunis in Black Swan. I was in awe of how she could be so successful yet humble. I learnt that age is only a number and great things can be achieved if we put our best foot forward, remain dedicated and stay true to ourselves.
To always be grateful, positive and show love and gratitude in whatever you are doing. To embrace life and to see all the good things in life.
Emine Diilek, Turkey — A former national athlete turned Pilates instructor, Emine's story taught me that something good can come out of any experience. Due to an injury, she was forced to quit her sport and turned to Pilates as a form of recovery. We didn't speak much as we had a language barrier but I remember her telling me that Pilates can cure everything after I shared my own recovery journey (I have an injury in my knee and hip).
What's one of the things you shared during the session?
I was paired with Maria and I was excited to learn basic ballet from her. Since she has great body awareness and control, I shared the difference between general fitness and aesthetic fitness (body building)—how the latter would lean more towards having a symmetrical, proportioned and well-condition physique. I can still picture her screaming and laughing while she was doing all the intense continuous glutes exercises I gave her. She did well, of course, and told me, "Getting a great booty is hard work, girl!"
Could you share a little bit about your fitness journey?
It all started a few months ago before my wedding. I was super skinny (I was 42kg) and wanted to build my glutes to have more curves (my hips were at 32″). Back in the day, I was a state-represented athlete and I missed my athletic build—only my upper body was well-conditioned from my rock climbing passion so I was toned but still skinny.
I then started training and shared my journey on Instagram. It became like a diary for me and it's something I won't be stopping anytime soon. To my surprise, it gained quite a following and a year later, I quit my corporate job to focus entirely on fitness. I was enlightened by how much I could do as a fitness personality—how I'll be able to educate and inspire Malaysian women to lead a healthier and more fit lifestyle. It's been almost five years and looking back now, I guess fitness has always been my calling and I'm humbly blessed with all the love and support I've received.
Aside from this trip, how do you usually keep up with your fitness regime when you travel?
Simple. Above everything else, I make sure to choose an accommodation that has a gym and a kitchen that can help me maintain my nutrition and training needs—especially when I'm preparing for a competition or a photoshoot. In the event my destination does not have such facilities, I would usually (or rather, always) bring my own resistance bands so I can fit in any type of exercises while I'm on the go. As for meals, I always pack a digital scale to weigh my food (to ensure it fits my macro needs) and of course, simply opt for healthier choices. When there's a will, there's a way!
Which eateries in Baltimore would you recommend people to try?
1. Crabs at Nick's Fish House! The seasoning is a little bit rich for my taste buds but then again, maybe I'm too used to healthy food.
2. The dinner course menu at The Pendry Restaurant. Eating at this fine-dining restaurant might cost a bomb but it will be worth it. Everything I had was super delicious and I'd especially recommend the fish and asparagus dish.
3. Vaccaro's Italian pastry shop! The biscuits, the cannoli, everything.
4. Breakfast at Blu Moon Cafe! Their pancake is to die for! And being Asian means the portion is perfect for sharing—unless you have a super big appetite!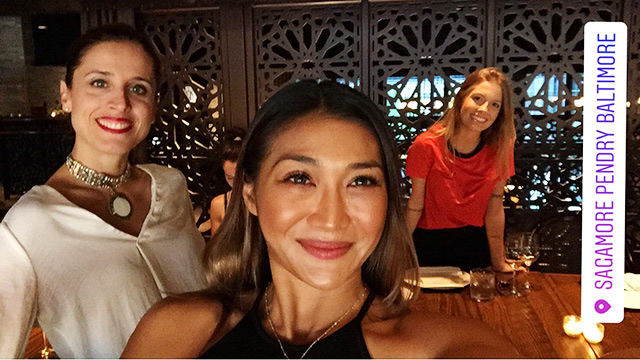 Three must-visit places in Baltimore.
1. Under Armour Performance Center @ the Under Armour Campus obviously! If you are a fitness freak, you definitely shouldn't miss it.
2. Sagamore Distillery where you'll have an amazing experience learning how they brew their own liquor. If you drink, you'll get to taste it as well and if you don't, well, they have chocolates too.
3. Fort McHenry if you love history. Otherwise, go watch a baseball game if you are into it.
Related stories:
Travel diaries: Hanie Hidayah shares her recommendations for New Orleans
10 Health and fitness trends to watch out for in 2017
Under Armour's new Threadborne technology takes performance seriously
| | |
| --- | --- |
| SHARE THE STORY | |
| Explore More | |