Chanel has always been synonymous with No.5, and after celebrating its 100th anniversary, the Maison is starting a new chapter with No.1, or rather, No.1 De Chanel. A completely new collection, Chanel returned to the roots of skincare essentials, forming a line-up of holistic products revolving around the camellia flower, specifically its red variety.
Among Chanel's many open sky laboratories—with one of the most notable ones being in Grasse—is a particular one in the heart of Gaujacq village. Since 1998, Chanel has been leading this expansive project dedicated to studying the camellia flower with 2,000 varieties from around the world cultivated on-site. The House's partner-in-crime: international camellia expert, Jean Thoby.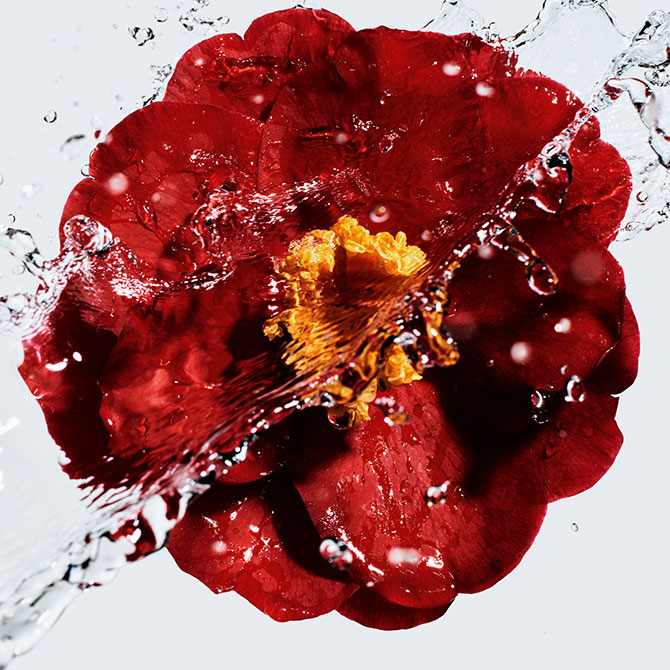 One of the most remarkable results of all that time spent researching the camellia is unveiling the unimaginable properties of a red camellia flower extract from 'The Czar' variety of Camellia japonica. Whether it's water or the cold, its petals remain immaculate, unaffected by its surroundings, retaining its beauty. That itself was the key to unlocking the secret to protecting skin vitality.
After almost a decade's worth of experiments, the Chanel research team discovered "senescence", a key mechanism involved in cellular vitality— "vitality" in skin science referring to the cells' capacity to self-repair. When the skin is unable to do so, that's when the signs of ageing appear.
Hence, the birth of No.1 De Chanel, where its products are a result of innovation. Thanks to the properties in the red camellia extract, the range is able to support skin vitality as well as protect it from stress, pollution and other environmental aggressors.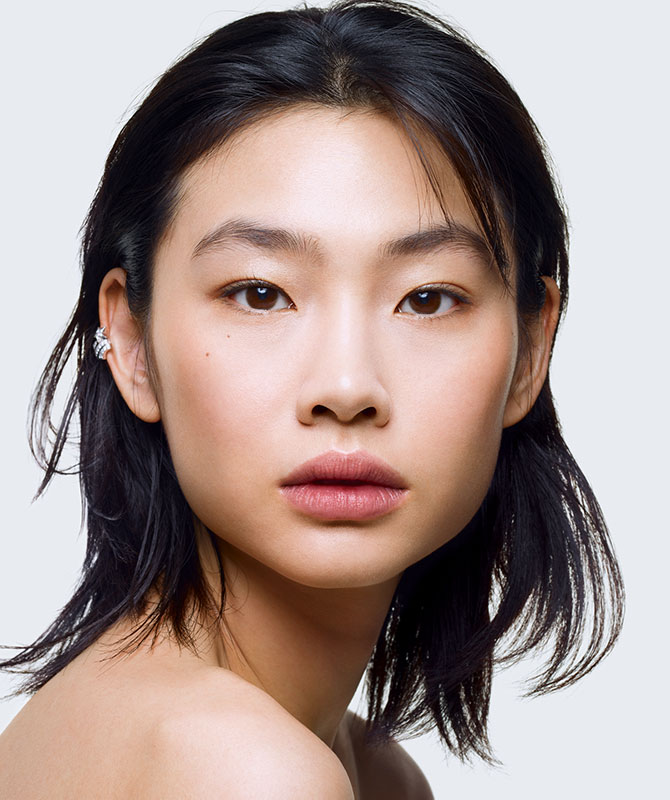 No.1 De Chanel is also making a mark as a conscious beauty line. For starters, the range contains up to 97 per cent ingredients of natural origin. Almost every part of the plant is used resourcefully—including the seed shells which are used in the Revitalising Cream packaging. In addition, the jars and bottles are made from recyclable glass and have their weight reduced by at least half or a third. You won't find plastic wrappers around any of the products' packaging either. The list goes on, but just these alone would already make a considerable reduction in the brand's environmental footprint, and I'm here for it.
The N°1 De Chanel anti-ageing beauty line is made up of skincare, makeup and fragrance mist, but I had the opportunity to test two products ahead of its launch. Here's my verdict after a two-week trial.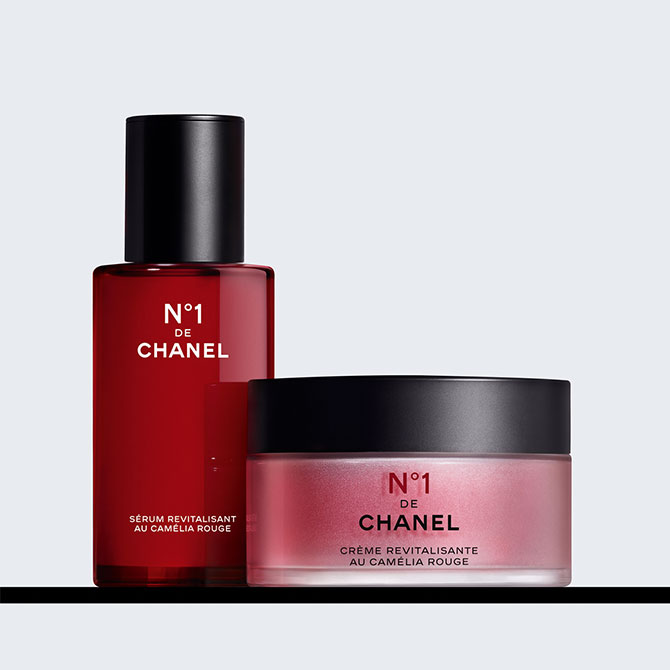 N°1 De Chanel Revitalizing Serum, RM475
The basis of any good skincare routine starts first with a cleanser and then a serum that can instantly deliver its ingredients into the skin. Containing a more concentrated red camellia extract, the serum is designed to prevent and correct the appearance of the five signs of ageing, so how did it fare? First impressions of the N°1 De Chanel Revitalizing Serum: The cap has a unique mechanism that pops out as you twist. Push the top to then release the gel-like serum into your palm. Texture-wise, it's velvety, and upon applying it onto my skin, it absorbs beautifully, leaving a subtle floral fragrance that relaxes the mind. It also makes applying subsequent products in my skincare routine easier too.
N°1 De Chanel Revitalizing Cream, RM450
Following the serum, I finish off with the N°1 De Chanel Revitalizing Cream, which surprisingly isn't too heavy or lightweight in texture. If anything, it synergises well with the serum, comforting the skin and leaving it silky-smooth. I've used it for both morning and night, and the consistency works whether I then apply foundation or go to sleep in an air-conditioned room. During the day, my skin feels less oily too. Even better, the product is designed to protect from external aggressors and pollution, giving me peace of mind.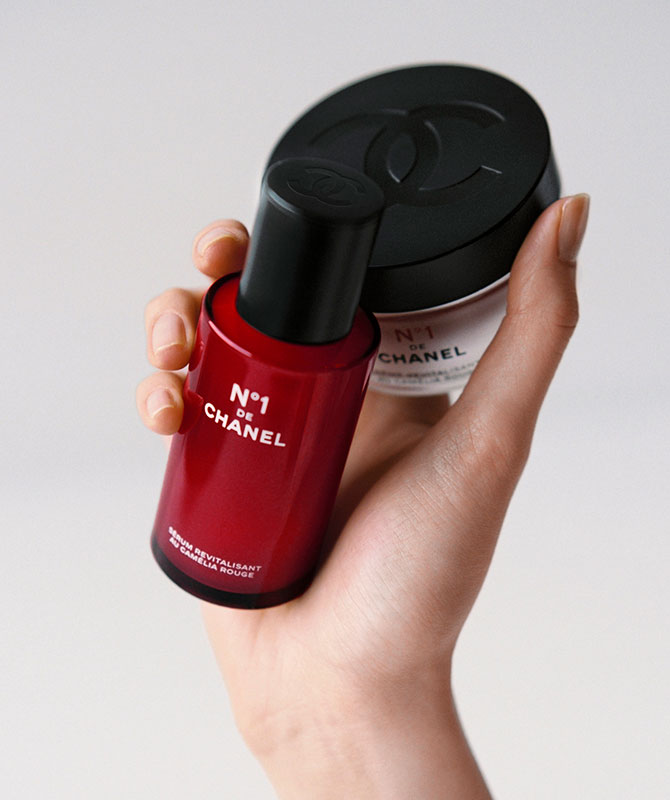 After just two weeks, my skin looked brighter and less tired. It was a hectic year-end where due to lack of sleep and stress, my skin wasn't looking any better. The No.1 De Chanel products worked pretty quickly to hydrate my skin, restoring elasticity, and my pores looked less visible. While it's said to be able to reduce the appearance of wrinkles, the ones on my forehead are still quite prominent—though it has only been two weeks, after all. I just adore how good it makes my skin feel, so I'm definitely intrigued to try more from the range. Next on my list is the No.1 De Chanel Revitalizing Serum in Mist.
Available now at all Chanel Fragrance & Beauty boutiques and counters as well as on the Chanel Fragrance & Beauty E-Shop from 6 January 2022.
| | |
| --- | --- |
| SHARE THE STORY | |
| Explore More | |