La Prairie slays the overnight skin saviour game with its most potent offering from The Platinum Collection.
For some of us, our nighttime beauty routines are the most anticipated rituals to kick back and unwind after a long day out. The art of savouring the final few moments before bedtime certainly comes with a chockfull of benefits—whether it is reflecting over the day's events as you take a warm bath or letting your skin soak up the goodness from a sheet mask as you read a book.
But this February, prepare to elevate your evening ritual with La Prairie's latest Platinum Rare Cellular Night Elixir. Dubbed as "the most powerful rejuvenating potion" that hails from the brand's laboratories, it is easily one of the most indulgent elixirs you can add to your beauty shelf—and for good reason. Its formula is equipped with four functions that will ensure your skin regenerates completely: nutrition, respiration, detoxification and immunity.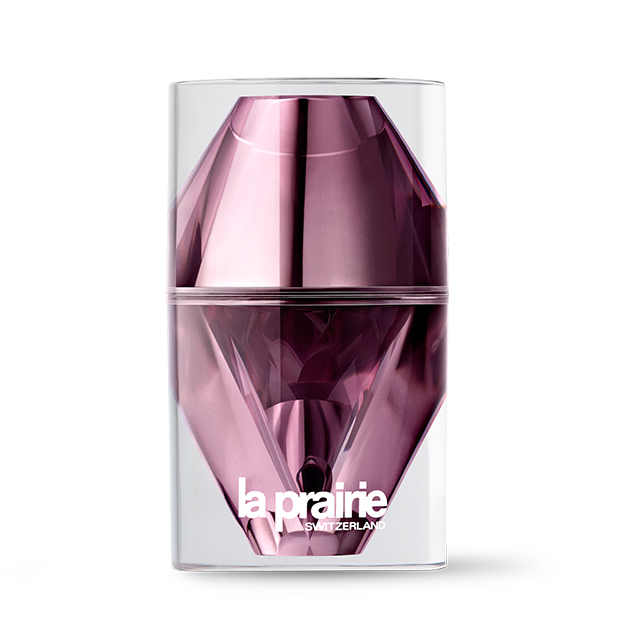 To get flawless skin, the skin's natural detoxification process is key in flushing out toxins. By enhancing that process, the skin's cellular respiration will then improve, hence allowing it to defend against harmful environmental pollutants as well. Formulated with the highest concentration of La Prairie's Exclusive Cellular Complex combined with the Advanced Platinum Complex, it is evident that the Platinum Rare Cellular Night Elixir has a formula that packs a punch. The former active ingredient provides amino acids and sugars to the skin cells that is vital in cellular structure (the nutrition function), while the latter fulfills the three other important functions as mentioned above. If you didn't know yet, our skin rests and regenerates the most at night when we are asleep—hence, the night elixir's efficacy is paramount during this time to ensure the creation of new cells. 
How-to: Apply in the evening after cleansing and toning. Smooth a single drop with your fingertips over your entire face (excluding the eye area). Follow up with La Prairie's The Platinum Collection for a next-level, sensorial experience (and the best results). Prepare to wake up the next morning with newborn skin.
La Prairie Platinum Rare Cellular Night Elixir is priced at RM6,050 (20ml). Available this February at Isetan KLCC, Isetan The Gardens and Parkson Pavilion KL.