Suffering from "Shy Lash Syndrome"? Join the club. Lush lashes don't come easy, but with a little TLC and a few lifestyle changes, you could take your lashes from zero to hero in just a few steps.
READ: Lashes for days: Expert tips to finally getting it right
From lash serums to cleansing techniques, find our best tips for lash growth ahead:
Tip #1: Start incorporating lash serums into your routine
View this post on Instagram
If you're looking for longer, thicker lashes, your best bet is to invest in a good lash serum. While they can be pricey, they really do work (though, it's important to note that they may come with side effects, so do proceed with caution).
SHOP: 8 Lash serums that *actually* work (and ship to Malaysia)
Further, keep in mind that it's not a one-time investment—you'll need to continue using the lash serum to maintain your growth. In any case, if you're willing to shoulder the monthly cost, it's a surefire way to guarantee results.
Tip #2: Invest in a silk eye mask (or a silk pillowcase) for your bedtime routine
View this post on Instagram
Fun fact: The only thing that could be standing in the way of luscious, long lashes is your bedspread. If you're a side or stomach sleeper in particular, you may notice that a good night's sleep leaves your lashline looking sparse. Why?
Put simply, the friction from your pillowcase could be putting strain on your peepers, adding unnecessary stress on your lash follicles and ultimately causing fallout.
In this case, you'll want to incorporate some silk into your routine. Whether it's in the form of a pillowcase or an eye mask, the smooth, frictionless textile will do wonders for your lash health while you sleep.
Tip #3: Use gentle oil cleansers and cleansing balm to remove eye makeup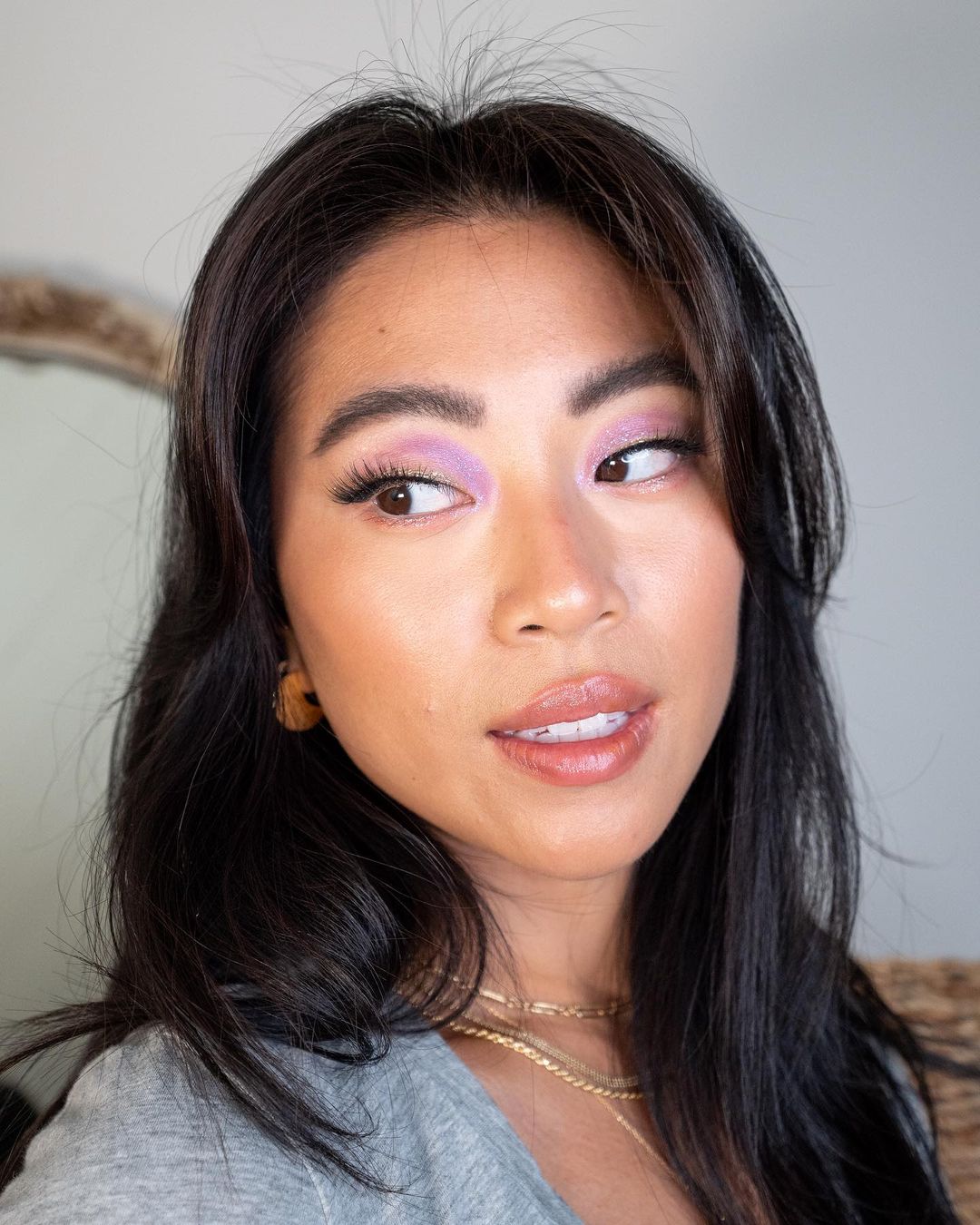 If you've ever found yourself rubbing furiously at your eyes with makeup remover, this is an intervention. To reiterate: Any kind of excessive friction is the enemy when it comes to your lash health.
SHOP: The best cleansing balms for every skin type
Instead of going ham with the cotton pads, try your hand at a cleansing balm or oil instead. In addition to being a far more eco-friendly option, it's also vastly more efficient. Just make sure to opt for a product that has been formulated for use around the eyes.
READ: Everything you need to know about oil cleansers and how to use them
When removing your eye makeup, always use a gentle touch and avoid getting product in your eyes as much as possible. Then, once the balm or oil has melted your makeup away, use a little water to emulsify the cleanser and rinse. If possible, go back in with a little more oil or balm cleanser to address any leftover residue, then follow up with a double cleanse using a foaming cleanser of your choice. Voila!
Tip #4: Go easy on the falsies (and the extensions)
View this post on Instagram
In the pursuit of bedroom eyes, you may be partial to gluing on strip lashes or getting lash extensions. Now, while this is definitely a good option for those with naturally sparser lashes, if you're hoping to grow your natural lashes out, it's probably worth taking a break on the falsies for the time being.
If, however, fake lashes are one vice you're not ready to kick, just make sure that you're taking extra care with them. Now sure where to start? Check out our guide to falsie care below!
READ: Falsie care: How to keep your lashes in tip-top shape
Find more skincare stories, click here.
| | |
| --- | --- |
| SHARE THE STORY | |
| Explore More | |