Last week's celebrity beauty headlines ran the gamut from new and questionable hairdos (Billie Eilish) to fun ways to wear your hair down (Kristen Stewart and Selena Gomez). Brands including Drunk Elephant and Dior Beauty contributed to the buzz with new and potential launches that you should be excited for. Ahead, all the beauty news to stay updated on from the past week:
Kristen Stewart's clever juxtaposition of glam meets casual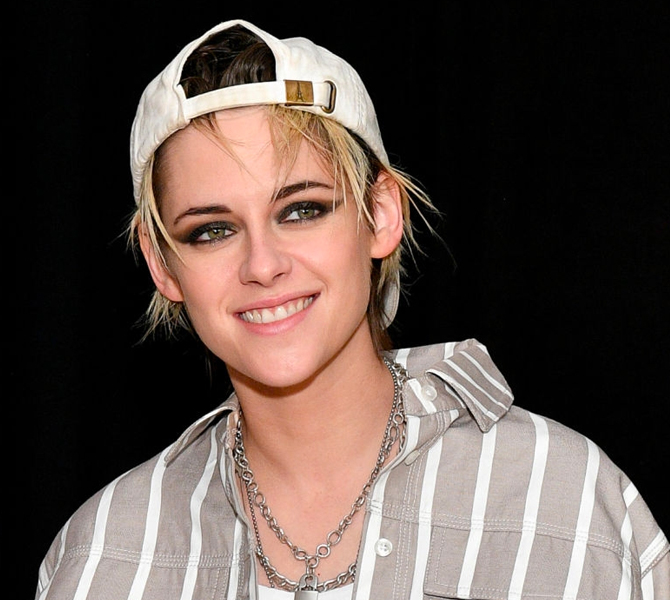 Whoever said that a glamorous makeup look necessitates a glamorous hairdo hasn't taken notes from the ultimate beauty rebel (and our favourite makeup muse) Kristen Stewart. The Charlie's Angels' star arrived at the movie's New York photocall hid her peroxide-streaked locks with a baseball cap (worn backwards); but what served as the perfect contrast to her '90s-boyband inspired hairdo was her makeup look—a stunning smokey cat-eye in shades of shimmery grey green to let her peepers pop.
Selena Gomez sports Anna braids at the Frozen 2 premiere
What better place to don Anna braids (apart from Halloween) than a Frozen II movie premiere? Selena Gomez repped the most obvious hairdo (loose pigtails) at the Disney premiere of the sequel hand-in-hand with her six-year old sister Gracie. The icing on the cake? Twinning Marc Jacob ensembles with her sister—from the feather-and-sequin capes to the floral frocks.
Drunk Elephant has a haircare line in the works
Jennifer Aniston made headlines for wearing her hair in beachy waves last week (a far cry from her signature straight locks), but what has gotten tongues wagging is one of the products mentioned by her hairstylist Chris McMillan to create her look. Specifically, a Drunk Elephant hair product. No news have been announced by the brand on an upcoming hair care/styling line, but if Jen looks this good with the help of the mysterious new product, let's just say that you can expect a range that is as promising as their skincare line.
Valentino delivers the most enchanting of looks for the Beijing Haute Couture show
Full-faced glitter! Decadent red lips! A holographic cut crease! Valentino put the capital "m" in major for its haute couture extravaganza in Beijing last week. Apart from the jaw-dropping Italian Renaissance-inspired creations that glided down the heritage-rich tiled floors of Summer Palace, the beauty looks were equally as mesmerising. Pat McGrath lent her expertise in creating looks worthy of a "silver screen siren"—quite literally. Models sported a face full of metallic silver glitter pigment, bold graphic eyeliner and shimmery crimson-drenched lips for a high impact effect to complement the ensembles.
Billie Eilish has a mullet
Got a bad dye job that you can't hide or fix? Opt for the same solution as Billie Eilish—by snipping it off to create a mullet. According to TMZ, the 18-year old singer recently dyed her hair at a salon but "they burnt half of it off, and now it looks like a mullet. That sh*t is not on purpose, though."
While not all of us can rock a two-toned mullet the way Eilish can, opting for the chop may just be the easiest way to go about saving a crappy hair-colouring job.
Dior is ushering 2020 in with a glam cushion compact
Wallets at the ready come January 2020—Dior is launching the Dior Forever Couture Perfect Cushion in a limited-edition, ultra-chic design and it's definitely worth a spot in your beauty collectibles arsenal. The Diorama Edition compact foundation is a stunner in its own right, with a similar design to the Dior Oblique embroidered canvas from the cult-favourite Dior Book Tote. Will you be adding this to your makeup bag?
Kesha launches a makeup line, Kesha Rose Beauty
Yet another celebrity has now added "beauty-preneur" to her repertoire. Kesha joins the likes of Rihanna and Victoria Beckham by launching her new beauty label, Kesha Rose Beauty. The range offers five products, including a super bright eyeshadow palette, liner pens that are aptly named "Whatever Wherever Wands" (you can literally wear them anywhere on the body), a lipstick and a colour-changing lip gloss duo.
Available December 3 on Hipdot.com.