As the Disney alumni turns one year older today, we take a look at the best (and most underrated) beauty looks she's sported thus far
While Selena Gomez's stellar fashion record has been well-documented, from her on-stage performances to her red carpet appearances and even her everyday street style, her beauty looks have managed to fly largely under the radar in comparison.
READ: Exclusive: Selena Gomez on Rare Beauty's Malaysian debut, transparency in mental health, and her favourite makeup tricks
It's a shame, really—as one of Instagram's most-followed personalities, Gomez has had her fair share of excellent makeup moments, many of which can be attributed to her trusted makeup artist (and personal friend) Hung Vanngo. Further, with the launch of her beauty brand, Rare Beauty, we've seen the pop star-turned entrepreneur's beauty signature evolve immensely in the last few years. From her penchant for smoky, vampy eyes and mile-long lashes in her early career to the more natural, fresh looks she has sported in recent memory, the starlet's beauty footprint has aged like fine wine.
READ: Selena Gomez's makeup artist, Hung Vanngo, shares 19 makeup tips that will change your life
Ahead, find our top 10 favourite looks (in no particular order) from Gomez below:
1. The modern perm
The Texas native ditches her usual sleek, tousled waves and tries big hair on for size with this incredible, volume-packed 'do. The soft bangs and shoulder-length cut frame her heart-shaped face beautifully.
2. The Haute pink eyes
Here, the singer debuts a razor-sharp lob at the 2017 Met Gala replete with a wash of magenta over her eyes and nude lipstick.
3. The galactic green eyes
This ethereal, pastel green eye look is perfectly paired with dewy skin, flushed cheeks, and a rosy lip.
4. The '60s mod nod
The star takes a leaf out of Brigitte Bardot's book with this mod-inspired beat for a Jimmy Fallon appearance.
5. The Spring Breakers beat
Gomez revisits her Spring Breakers days for a collaboration with swimwear brand La Mariette, this time with rooty, platinum blonde tresses and a vibrant, neon-green manicure.
6. The glittery violet liner
This intense liner look from the star's appearance at a charity event proves that colour in your beauty routine can be wearable.
7. The '40s callback from 'Ice Cream'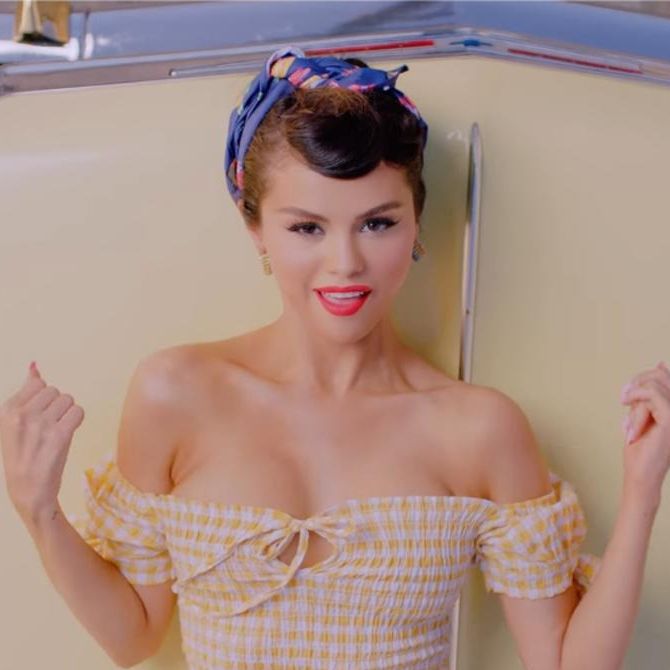 READ: 3 Beauty lessons I learned from Blackpink's new music video 'Ice Cream'
The candy-coloured music video saw Gomez in an array of vibrant outfits, but the look that stood out the most was this Rockabilly-inspired hair look.
8. The bouncy balayage
Gomez lightens up her usual deep brown tresses with this subtle, chestnut balayage for a press day.
9. The cheeky undercut
The star flaunted her edgier side back in 2018 with an angular undercut by her go-to hairstylist Marissa Marino—complete with a sleek braid to show it off.
10. The coloured contacts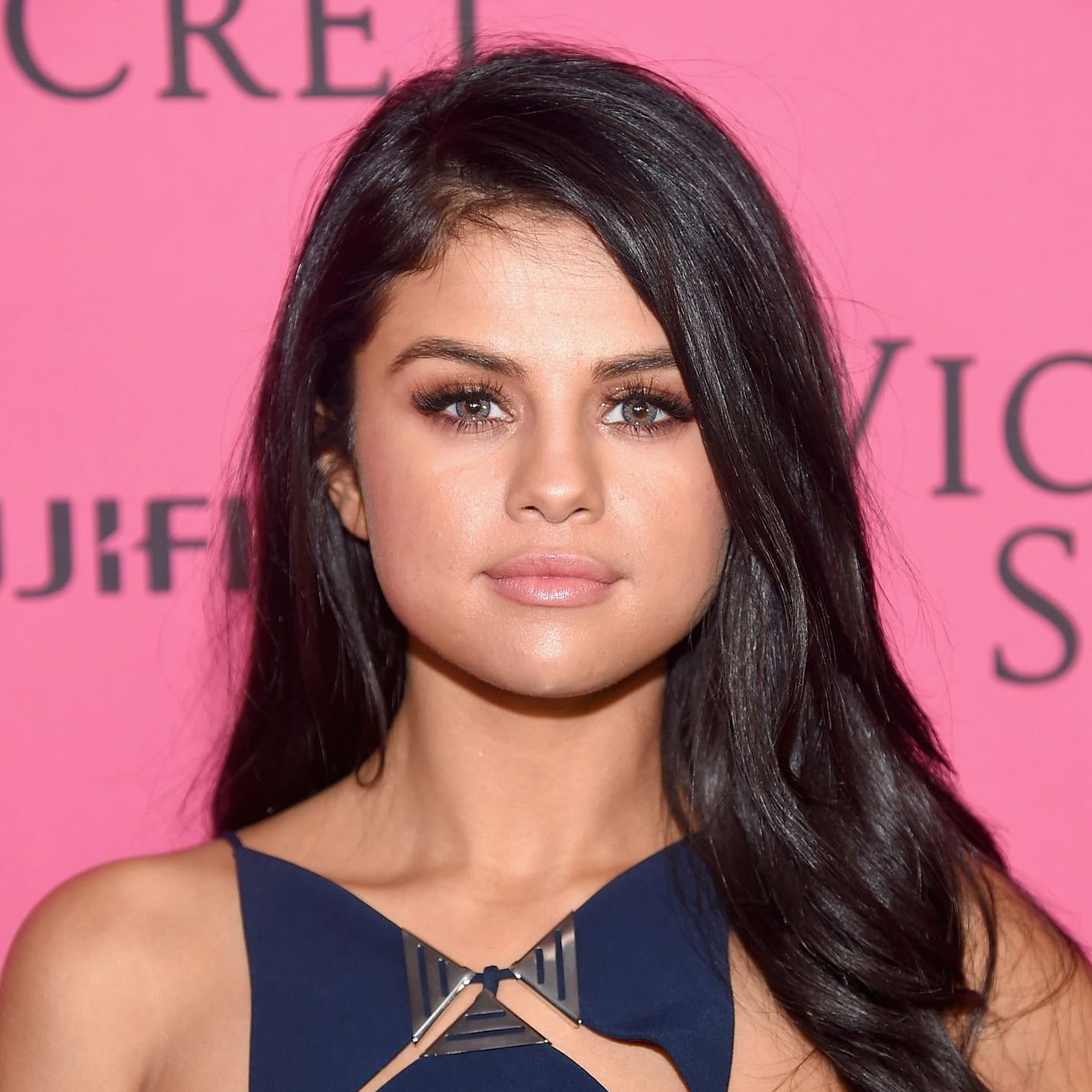 Gomez kept all eyes mesmerised as she walked the red carpet of the 2015 Victoria's Secret Fashion Show with a set of blue coloured contacts. She would then go on to try a few different sets, such as this grey pair from the 2015 American Music Awards.
Find more beauty inspo here.