Real talk: Brushes are expensive. Though it's easy to assume that a bunch of hairs on a stick should be cheap, a good (singular) makeup brush can run you anywhere from RM75 to RM315. However, while on a surface level this seems like a huge, unfair ripoff, we hate to inform you that when it comes to a good brush, the price is unfortunately justified.
Firstly, using a quality brush is important—as is the case with most things in life, you get what you pay for. From the materials used to create your makeup brushes to the craftsmanship that distinguishes them from the rest, a great brush can make or break your beauty beat.
Sure, fingers make for a great applicator in a pinch, but they aren't an all-round solution for every look (unless you like to keep things low-key and pared-back, which is cool too!). For things like trendy cut-creases or more avant-garde Euphoria vibes, the right brush is indispensable to your makeup routine.
However, it's difficult to figure out what to invest in if you're only just getting started on your makeup glow-up—how will you know what you actually need? Well, to make matters easier for you, we've curated a few of our favourite brush sets into this nifty edit. Ahead, find the best brush sets for any starter kit!
Sigma Beauty
Mr. Bunny Travel Brush Kit, RM364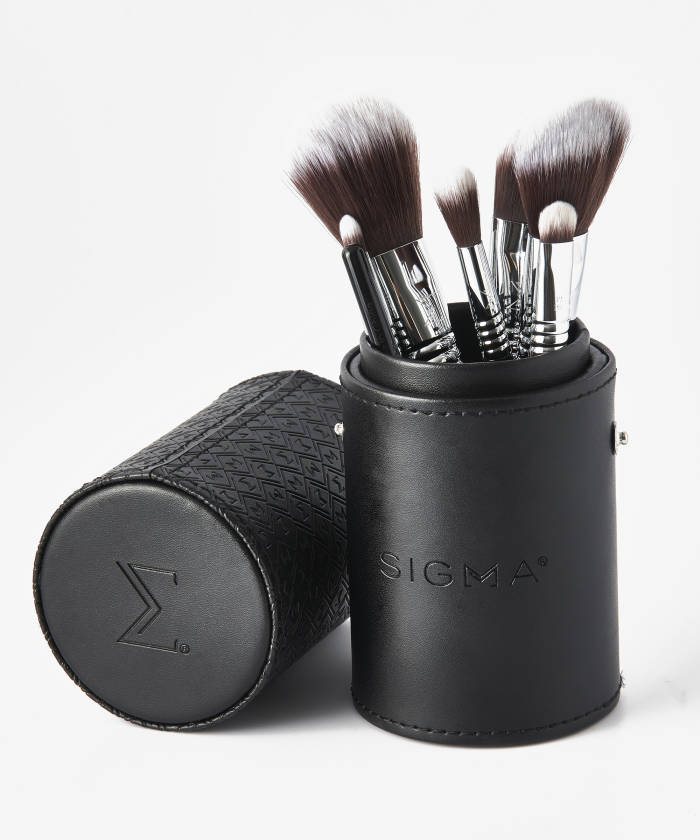 Pay no mind to the "travel" label on this kit—this curated set is a great starter set for anyone looking for a great, multi-purpose brush set. With plenty of eye brushes for both detail, packing, and blending, plus three thin-fibre bristled face brushes for a flawless base, you'll have everything you could possible need for great makeup, whether you're at home or on-the-go.
In this set:
A pencil detail brush
A tapered blending brush
A flat eyeshadow brush
A small, angled eyeliner brush
A large powder or blush brush
A large, angled contour brush
A flat foundation brush
Sephora Collection
Coach x Sephora Collection Tea Rose Brush Set, RM375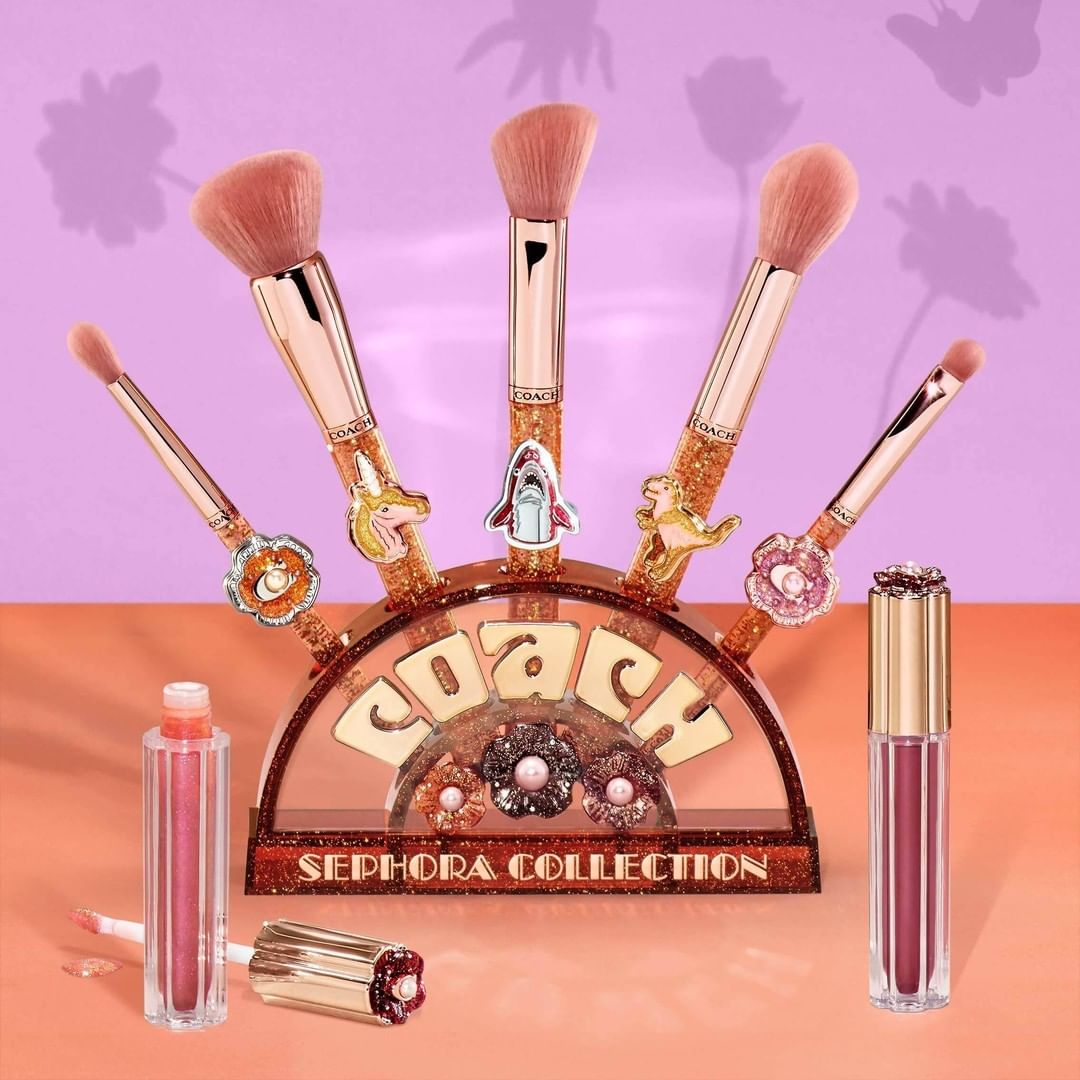 Looking for a brush set that looks as gorgeous as it works? Try the Coach X Sephora Tea Rose Brush Set! It has everything you need to create a full face, and it looks like an absolute dream to boot!
In this set:
An angled blush brush
A powder brush
A highlighter brush
A shadow brush
A crease brush
Dior
Dior Backstage Brush Set, RM720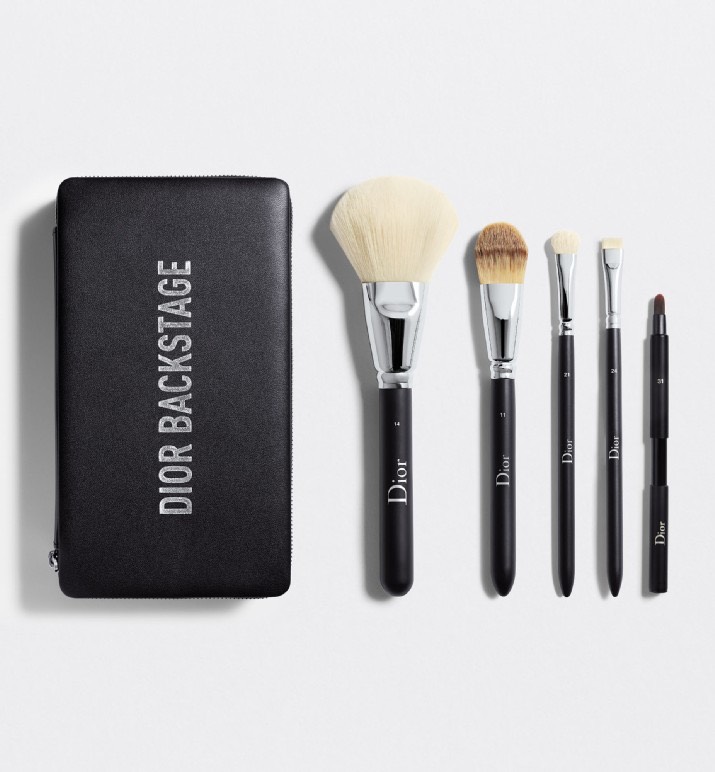 If you're one for more natural day-to-day makeup, this is the ideal set for you. This no-nonsense, straight-to-the-point 5-piece set may be basic, but it has everything you need for a range of looks.
In this set:
Powder brush N° 14
Light coverage fluid foundation brush N° 11
Eyeshadow shader brush N° 21
Eyeliner brush N° 24
Retractable lip brush N° 31
Morphe
Babe Faves Face 10-Piece Best-Selling Brush & Sponge Collection, RM332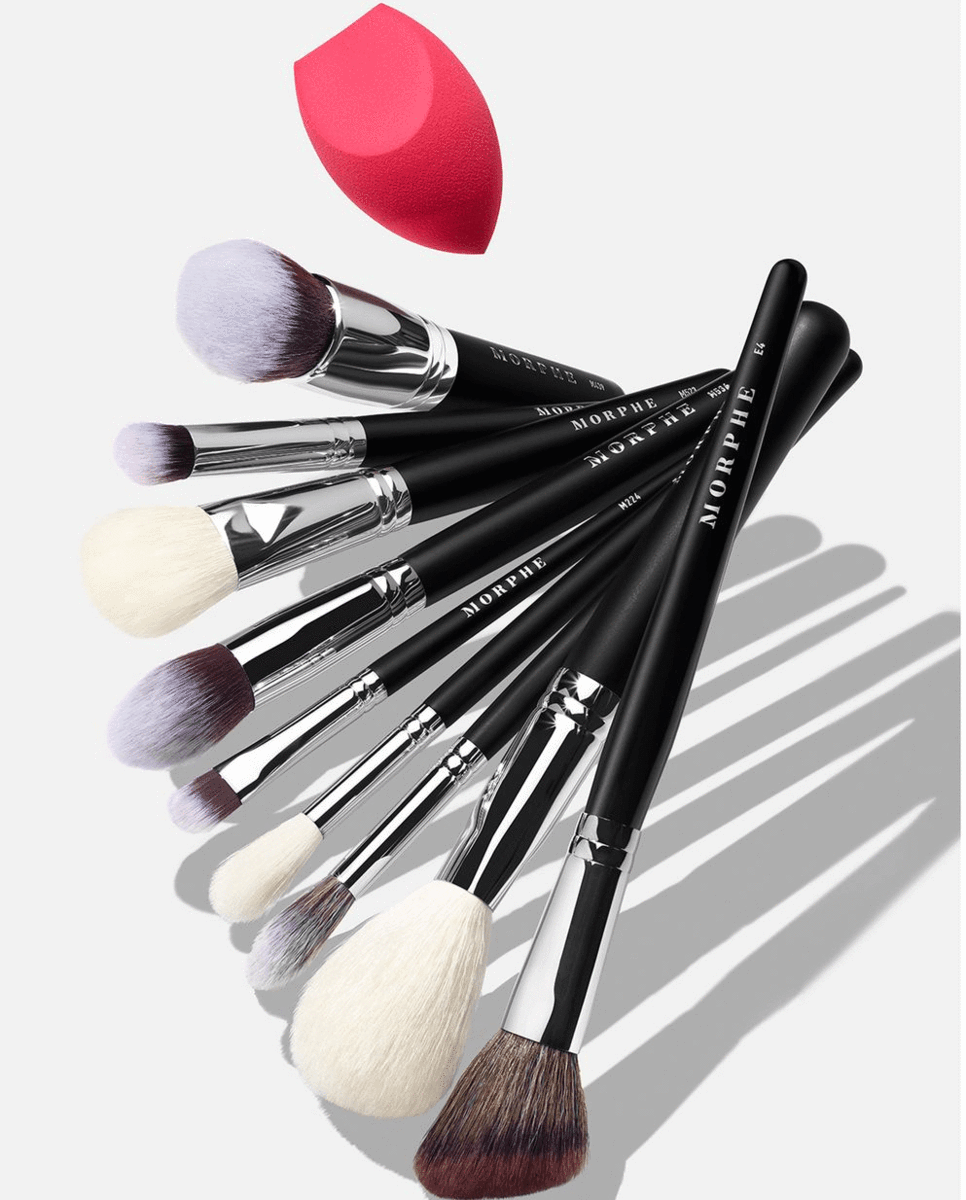 Who said you had to be a pro to get the best tools in the game? This Morphe 10-piece set may seem excessive, but trust that it has everything you could possibly need to create any Instagram-ready look.
In this set:
M439 Deluxe Buffer synthetic buffing brush
M527 Deluxe Pointed Powder natural powder brush
M451 Detailed Highlighter Brush synthetic highlighter brush
M510 Pro Round Blender natural blending brush
M224 Oval Camouflage Brush (synthetic)
M536 Under Eye Bullet (synthetic),
M523 Tapered Powder brush (mixed natural and synthetic fibres)
M173 Mini Buffer synthetic buffing brush
E4 Angled Contour synthetic brush
Highlight & Contour Beauty Sponge (latex-free)
Fenty Beauty
Artistry Pro Complexion Essentials, RM519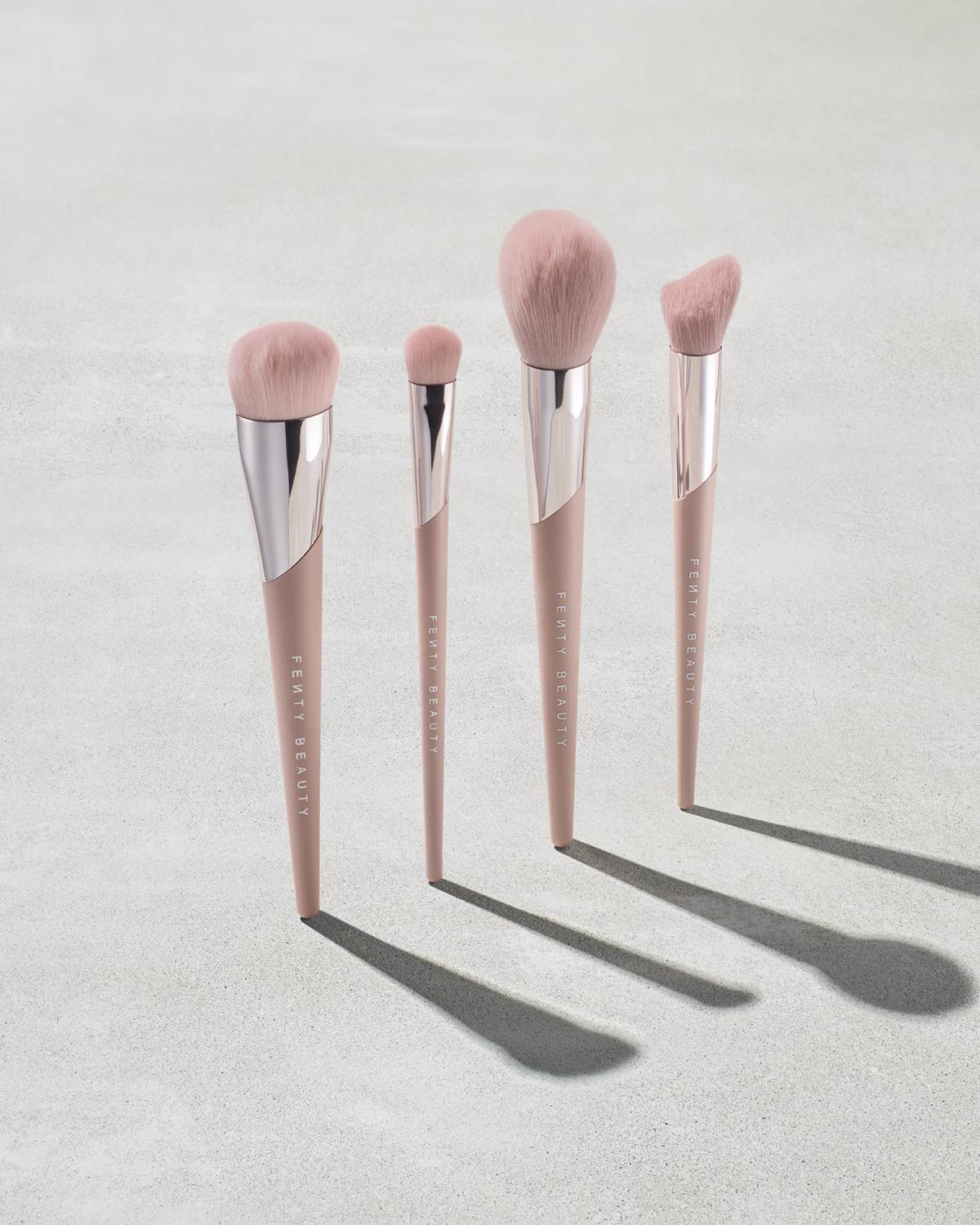 There is nothing more highly-revered these days than a Fenty face—luckily, we're here to help you get it for yourself. This 4-piece brush set is a great starter kit for anyone who isn't too hot on fancy eye makeup, but is really looking for a flawless base.
In this set: 
Full-Bodied Foundation Brush
Precision Concealer Brush 180
Powder Puff Setting Brush 170
Cheek-Hugging Highlight Brush 120
Clinique
Clinique Brush Set, RM200
Take it right down to the basics with this 3-piece brush set—with just one eye brush and two face brushes, there's more than meets the eye. Each brush is wonderfully versatile: Use the dense foundation brush for high-coverage foundation application, whether cream, powder, liquid, or stick.  Then, use the soft blush brush for your blush (duh), contours, and bronzers. Finally, the small, fluffy eyeshadow brush allows for both packing and blending.
In this set:
Foundation Buff Brush
Blush Brush
Eye Shader Brush
Find more makeup stories like this here.
| | |
| --- | --- |
| SHARE THE STORY | |
| Explore More | |