This glamorous technique is about to be everywhere in 2022—here's how you can achieve it just in time for holiday season
We predicted that hime haircuts would be the it-girl trend of 2021 (and we were right), so we're just going to go ahead and take another stab at the art of prophecy. Our guess for 2022's hottest makeup trend? 3D highlighting.
A high-impact yet easy-to-achieve technique, 3D highlighting has been designed to give your complexion stunning depth, complete with the coveted glass skin finish from all angles.
Touted by makeup artists like Nam Vo and Robert Welsh, while the multi-dimensional shimmer technique is set to blow up next year, why wait? Sport it at your upcoming Christmas and New Year's Eve parties and dazzle your peers (as you should).
If you're keen to get glowing, we've got everything you need to recreate this holiday-ready trend below, from the best tips for dewy bliss to our picks for perfect palettes:
While many tend to shy away from shimmery finishes (especially those with skin texture), celebrity makeup artist and self-proclaimed "dewy dumpling" Nam Vo urges you to embrace the shimmer and glow-getting life. Here are some tips for the 3D beat that she lives by:
READ: Celebrity makeup artist Nam Vo on how to get deliciously dewy skin
What is 3D highlighting? What makes it so "3D"?
Glad you asked! The concept behind 3D highlighting is pretty simple—the idea is to emphasise the features and sculpt the face while setting your makeup, which keeps your complexion looking dewy and soft. The technique also helps to reflect light, which gives your skin a more diffused finish. The best part about 3D highlighting, aside from the beautiful finish, is how mask-friendly it is! 
There are a few ways to pull this off: The first is to layer your powder highlighter over your base. While it sounds like an intimidating process, it's actually very simple. Just apply your contour and blush as normal (you can use either cream or powder products here—it's up to you!), and layer your highlighter product over the top. The key is to use highlighters in a range of shades to really hone in on the sculpting factor. The second way is to use two different highlighter finishes (but more on that later).
Okay, I'm sold. Got any tips for me?
Yes we do! Here are eight tips we learned from the pros when it comes to the multi-dimensional beat:
TIP #1: Every great glow starts with a good base. That's why you shouldn't shy away from face oil. Rather, find one that absorbs into you skin easily, such as the Drunk Elephant Virgin Marula Luxury Facial Oil, and be sparing with it. However, if you have particularly oily skin, you can give this step a skip in lieu of an oil-free primer instead.
TIP #2: Apply your foundation, contour, and blush, then powder the T-zone. However, keep any powdering to a minimum—the key is to kill shine and oil, not your glow.
TIP #3: Use more hydrating, "wetter" concealers under the eye as the area is notoriously dry and thin. Keep "drier" formulations to areas with hyperpigmentation and acne.
TIP #4: Don't forget to blot your T-zone throughout the day—again, you want to get rid of any oil as it will break down your base and make you look greasy as opposed to glowy.
TIP #5: Once your base is properly laid, pop open your highlighter palette and get to work—Nam Vo suggests using highlighters with different shades that correspond with the colour of your contour, blusher, and highlight.
TIP #6: Apply each shade over their corresponding areas. For a more seamless powder-over-liquid application, start in the area where you want your pigment to be strongest, and blend from there.
TIP #7: When applying highlighter, make sure that you're constantly moving your head around—you'll want to apply the product wherever your bone structure catches light naturally. 
TIP #8: Don't be afraid to layer your highlighters! If your highlight isn't popping enough for your tastes, fret not—as suggested by Robert Welsh below, layering a fine glitter just in the centre of your shimmer streak will give it an extra pop of drama without looking too overdone.
And voila! At this point, you should be wrapping up your makeup routine with a stunning, sculpted complexion that catches the light in all the right ways.
Get the look with these multi-dimensional highlighter palettes:
Natasha Denona 
Bronze Cheek Face Glow Palette, RM240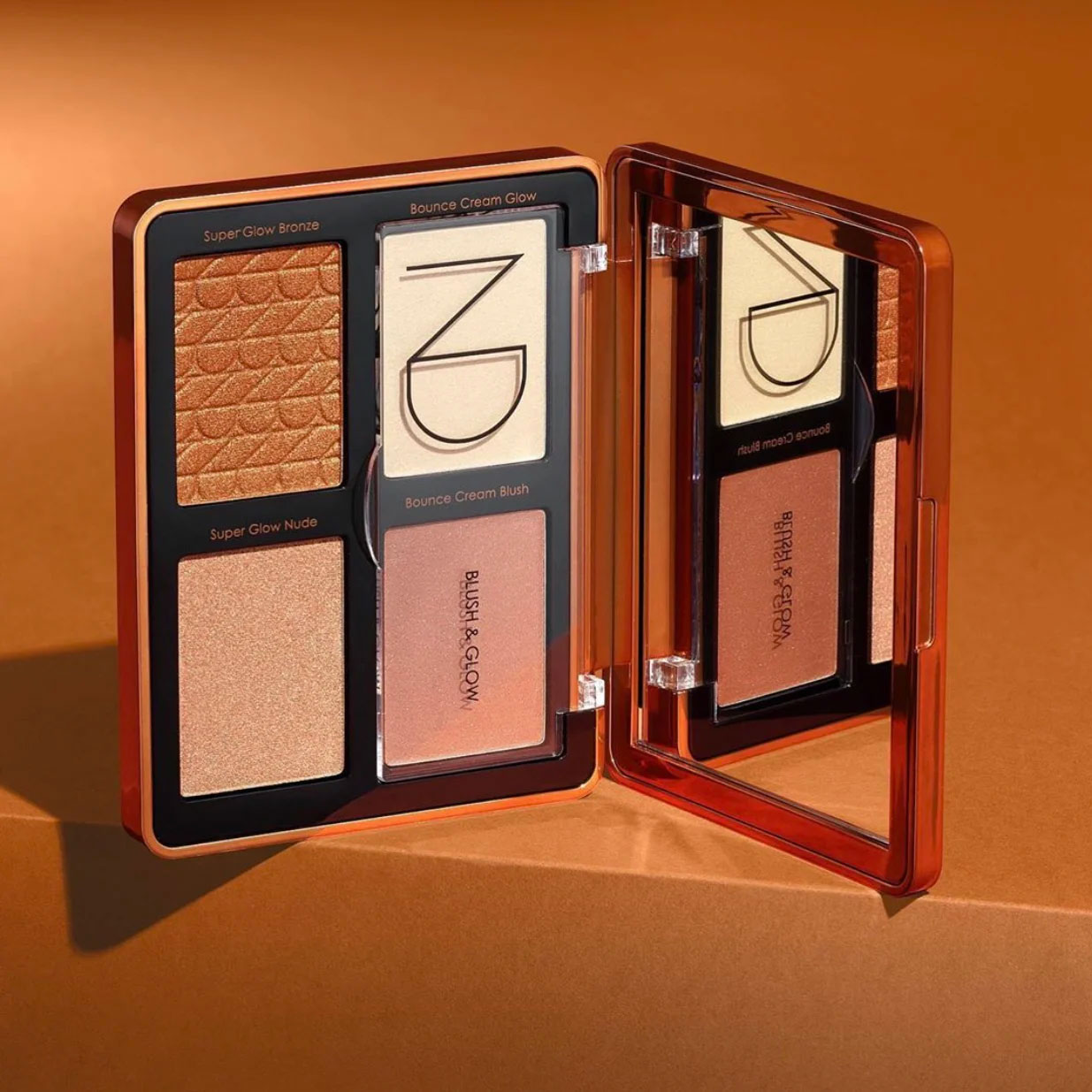 Fenty Beauty
Diamond Bomb Highlighter Palette, RM190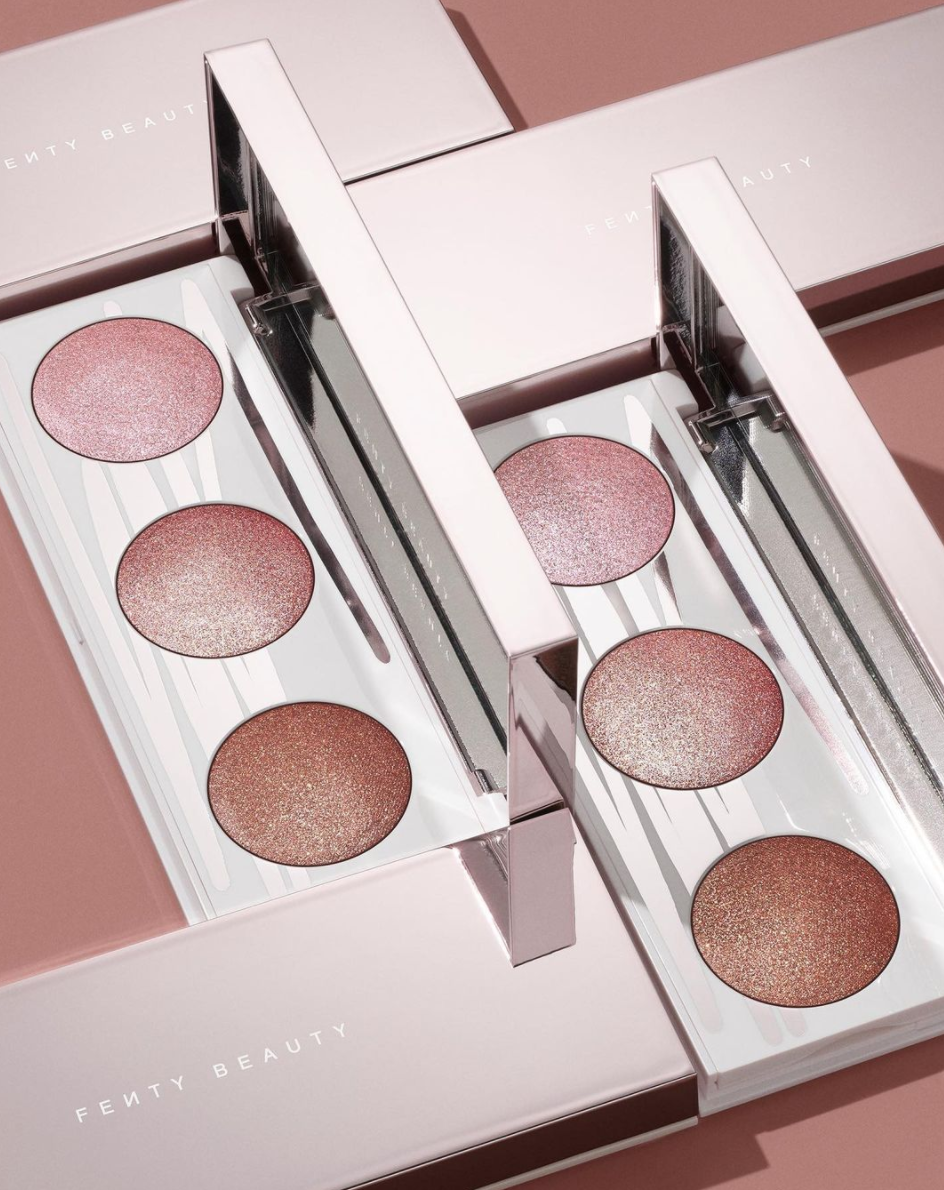 Hourglass
Ambient Lighting Edit — Universe (Limited Edition), RM125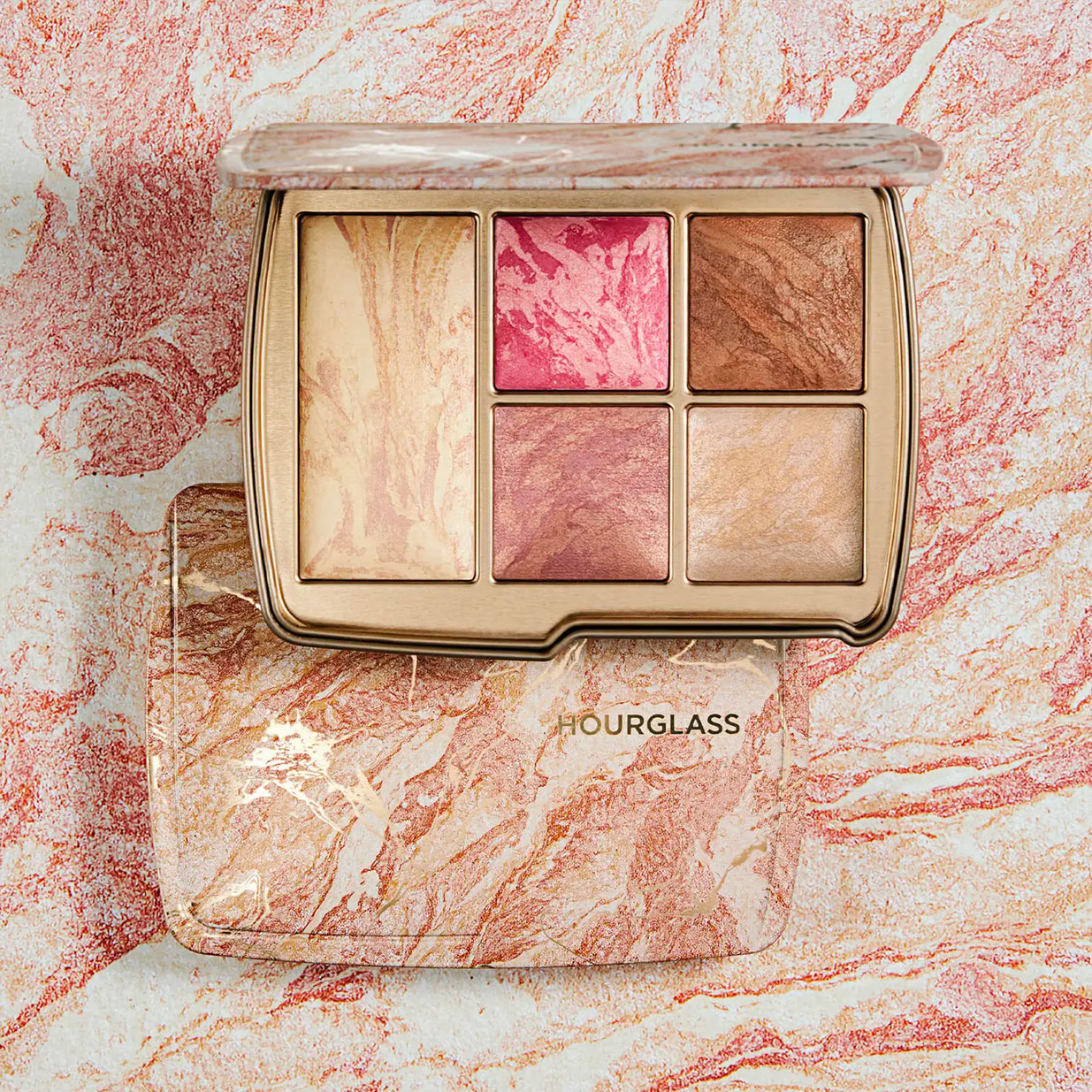 Dior Beauty
Dior Glow Face Palette, RM202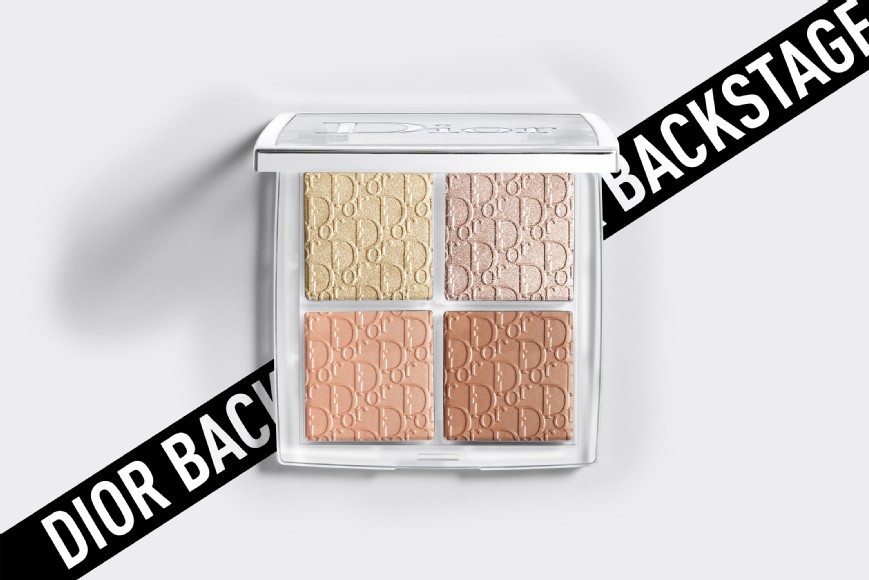 MAC Cosmetics
Step Bright Up Extra Dimension Skinfinish Highlighter Palette (Limited Edition), RM179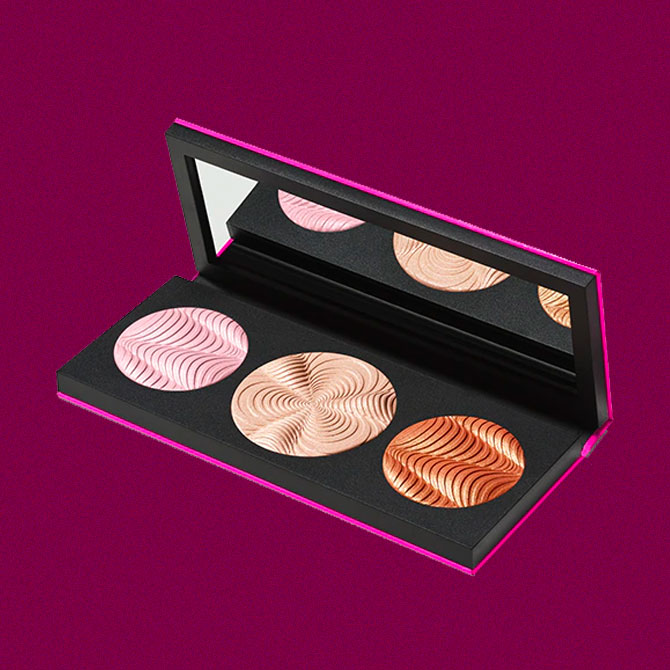 Huda Beauty
Glow Obsessions Mini Face Palette, RM125