Beauty
Exclusive: Deepika Padukone on how Adidas' new Yoga collection supports her practice
"Yoga is for all"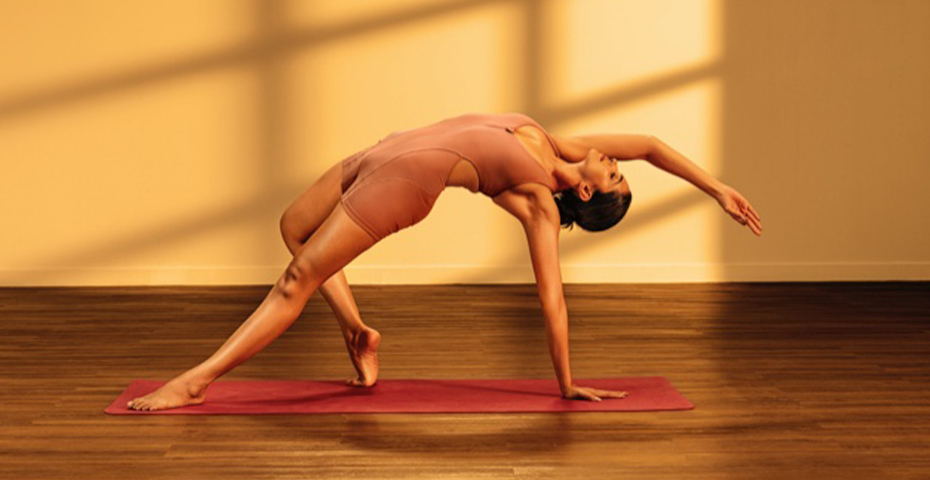 What do Argentinian football legend Paulo Dybala, American yoga teacher Adriene Mishler, and Indian actress Deepika Padukone have in common? For one, they are all yogis; and two, they all star in Adidas' Yoga is For All campaign.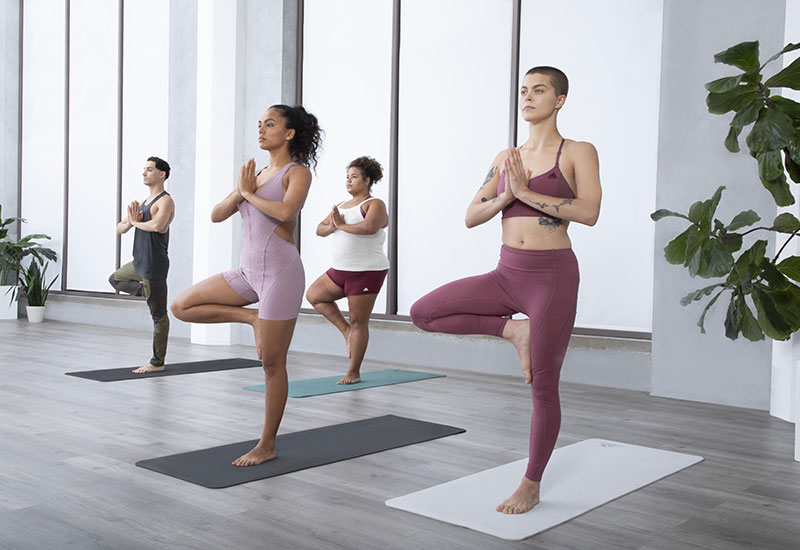 Launched in May in conjunction with the brand's new Yoga Make Space collection, the campaign celebrates how athletes and partners from different sporting, cultural, and artistic backgrounds make space for yoga. While paying respect to the rich spiritual heritage and health benefits of yoga, the campaign also highlights what brings different people to the mat—regardless of their background, ability, or reason to practice.
Meanwhile, the Yoga Make Space collection is designed to support every move and pose in the yoga practice, offering a range of apparel for women, men, and kids. Inspired by the four elements of Earth, Wind, Fire, and Water, the collection combines high performance with a timeless design for different yoga spaces and conditions, whether you're practising in the studio, an outdoor space, or near a body of water. What's more, each piece in the collection is partially made with recycled materials to support Adidas' mission to help end plastic waste.
In an exclusive interview with BURO, Deepika Padukone—one of India's highest-paid actresses and an avid yogi who played the role of a yoga instructor in her most recent film, Gehraiyaan—shares how she makes space for yoga and what's her favourite piece from the new collection.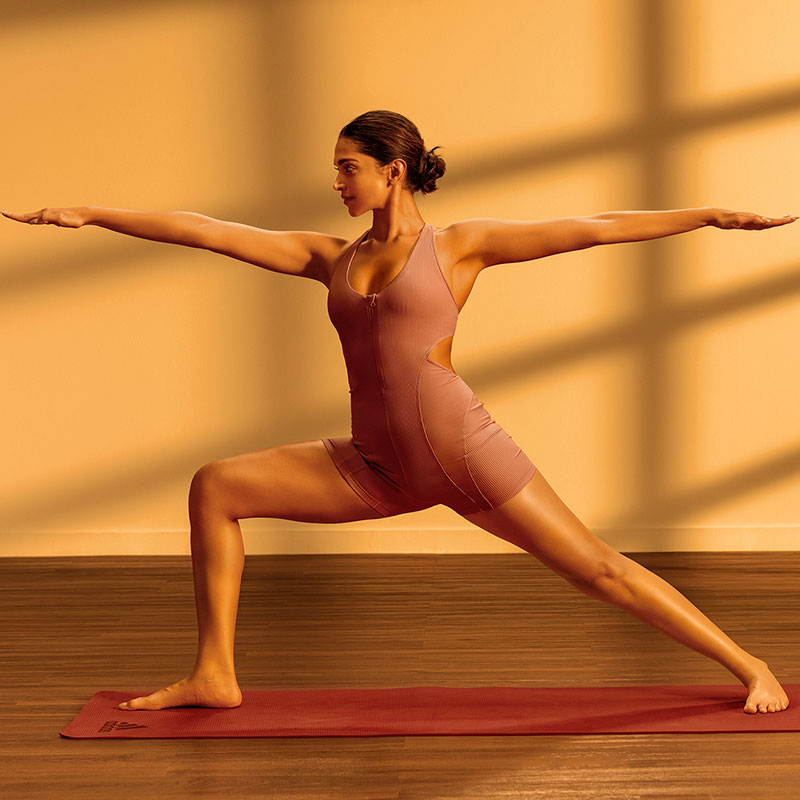 Hi Deepika! Tell us about your yoga journey—when and how did you first pick up yoga?
"I started practicing yoga with consistency about two years ago after what felt like a deep inner calling. At around the same time, I was also offered a movie where I was given the role of a yoga instructor. In short, it was an inner calling mixed with my professional requirement that eventually pushed me to look for the right instructor and get going on my yoga journey."
What does your current yoga routine look like?
"At the moment, I try and throw in at least three yoga sessions per week."
What do you enjoy most about yoga?
"What I enjoy most about yoga is that you can practise it in absolutely any space, in any part of the world, and for the most part you don't even require any equipment. All you need is your body, your mind and a mat."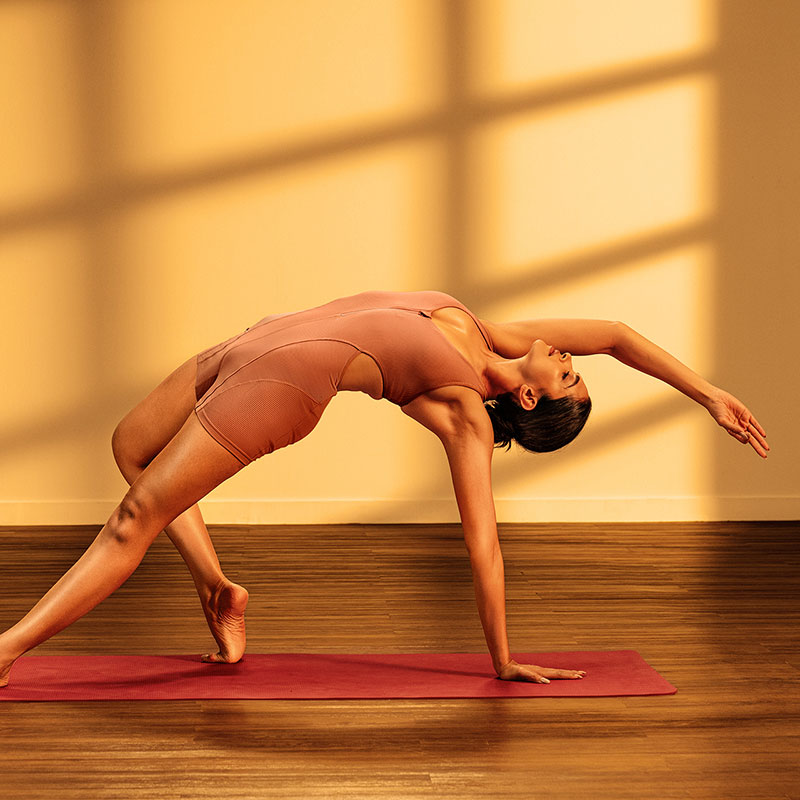 Do you have a favourite yoga pose or flow?
"If I really *had* to choose one, Malasana (garland pose) would have to be my most favorite posture. It's a hip opener that also allows me to feel centred and aligned."
Which yoga pose did you find most challenging to get into?
"It took me a year of practice and consistency to be able to get into the Shirshasana (headstand) posture without any help or support. Now, apart from Malasana it is my most favourite yoga posture."
[READ: 8 Easy yoga poses you can do for great health benefits]
What has yoga taught you about yourself and about life?
"Yoga has taught me that with patience and consistency, anything is possible."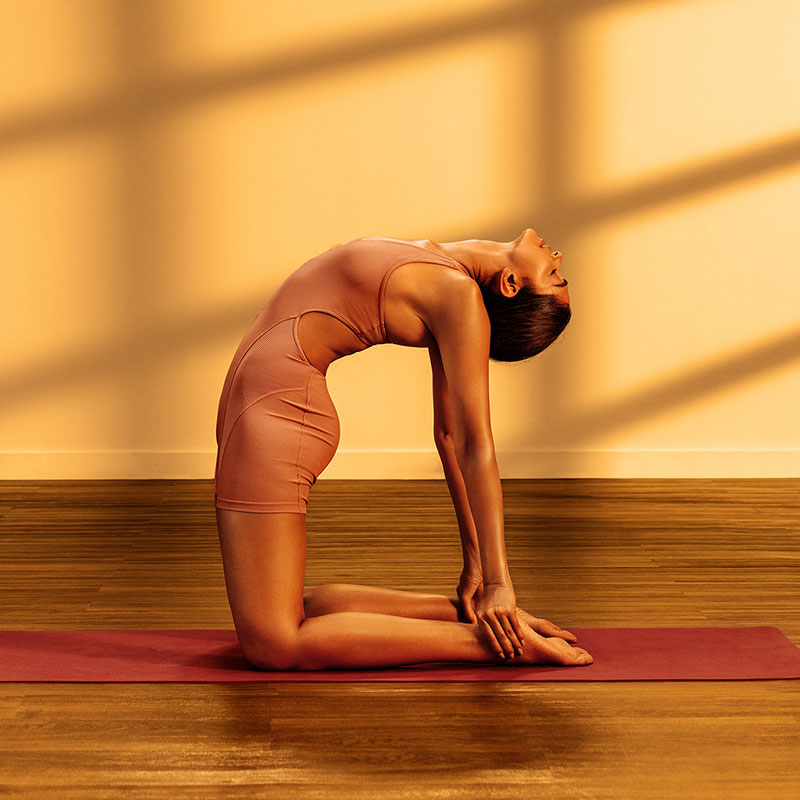 How do you feel about partnering with adidas for its SS22 yoga campaign?
"Partnering with adidas on the SS22 yoga campaign feels absolutely authentic because it's come about at a time when yoga is and will continue to be a significant part of my life."
How does the Yoga Make Space Collection support your yoga practice?
"As I often practice yoga in a variety of spaces, it's great to have a collection that suits various environmental conditions while also complimenting the breadth of various yoga practices. For example, when I am in the studio, I find the Yoga 4 Elements Onesie the most ideal. The small intricate details across the entire range truly help me flow and stay focused on my practice."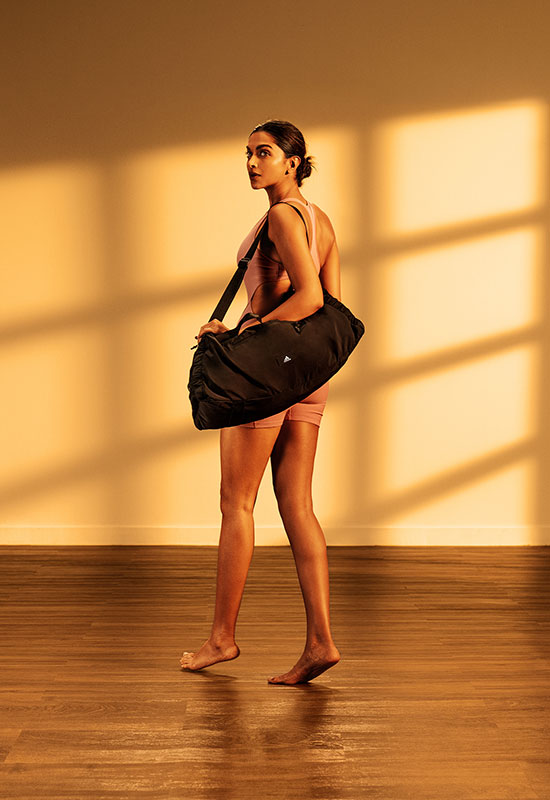 Shop the adidas Yoga Make Space Collection now on the adidas website, in stores, and via the adidas app.
Find more stories and interviews on yoga here.
| | |
| --- | --- |
| SHARE THE STORY | |
| Explore More | |