Beauty
What you have to know before getting clear braces, according to Zenyum
Let's get things straight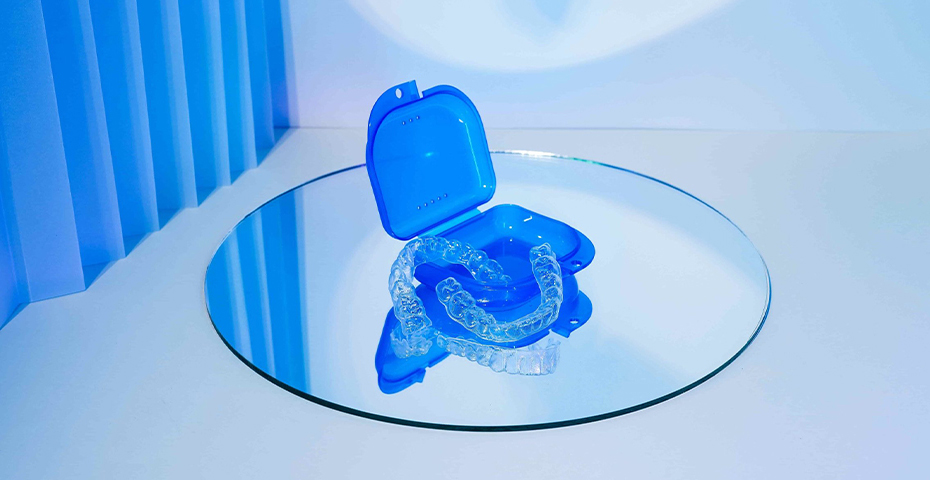 Thinking of getting braces but don't want to commit to a mouthful of metal? Here's what you need to know about clear aligners
Good news: If you've been looking to get some orthodontic work done, you can now do so without the hefty price tag. Indeed, straighter teeth don't have to cost an arm and a leg anymore, thanks to the dental startups that have popped up in the last few years.
One such startup is Zenyum, a South-East Asian dental brand that specialises in clear aligners. For the unfamiliar, clear aligners are essentially invisible braces that straighten out your teeth without the inconvenience and look of traditional metal braces.
READ: How to keep your breath fresh under your face mask
To learn more about the start-up's services, we spoke to Dr Melissa Shalini Pereira, Zenyum Malaysia's Partnership Manager. According to her, the brand is on a mission to make invisible teeth-straightening treatments accessible for everyone: "We use top-notch aligner materials and work with world-class suppliers because we believe in making fuss-free and high-quality products, and we have been able to make invisible braces up to 70 per cent more affordable than other methods."
READ: 7 Things you could be doing wrong with your oral hygiene
Sound good? Ahead, find out more about clear braces, from the upkeep involved to the actual process of getting your trays made:
View this post on Instagram
Which patients qualify for Zenyum braces?
"This is a tough one because I want to say each and everyone of you (who are 18 and above)! We can treat almost all types of teeth, except for severe cases which typically goes on a case to case basis."
"We have a very robust program to design and customise your treatment plan, but we believe that no amount of AI can replace the eye of a dentist when it comes to the oral checks, the x-ray diagnosis and the taking impressions of your teeth. [Getting clear aligners] is not a one-size-fits-all treatment—our smiles and teeth are all very different. Hence, the hands-on intervention of our dentists are necessary to make sure the treatment is safely designed just for you."
What does the process of getting clear aligners entail?
"We have a free online pre-assessment that will help you find out if Zenyum is suitable for you before you see our dentists for an in-person consultation. It takes less than a minute and all you have to do is answer a few questions about yourself and your teeth goals. The most important part of the assessment is the hi-res photo of your teeth as that's how our dentists can tell if we can help you achieve your dream smile. So, not only are we making it more accessible with this free online assessment, we are also making it more convenient because you only need to see the dentist when we get you pre-checked."
View this post on Instagram
What do the average dental and oral care routines look like for Zenyum users?
"We encourage our users to incorporate three simple steps (floss, brush, and rinse) into their oral care routines to ensure that their mouths are protected all day. This is achieved with the help of the Zenyum Sonic Toothbrush, which is an electric toothbrush that has three personalised modes and a built-in two-minute timer to aid our users in ensuring that they are brushing thoroughly. The toothbrush has 33,000 vibrations per minute to ensure effective cleaning. Our users would pair it with Zenyum Fresh, a toothpaste that is 100 per cent cruelty-free, vegan-friendly and made with naturally-inspired ingredients."
How should patients prepare for their Zenyum braces?
"I would say that users should understand that this is not a treatment that gives overnight results. It takes time as our aligners provide gradual tooth movement. Be patient, but also be compliant with the usage of the Zenyum Braces."
View this post on Instagram
What should patients know before getting clear aligners?
"Compliance is key. You will be required to use your aligners about 20-22 hours daily—this may sound like a chore, but it is crucial. Unlike fixed metal braces which are constantly there, clear aligners are removable and should be removed when eating. Just don't forget to put them back on after mealtimes!"
Are there any risks associated with getting clear aligners?
"There is a risk for everything, but yes, just like every other dental treatment, clear aligners fall under the branch of orthodontics and comes with risks. Of course, we have our partner dentists to assess each patient and evaluate if clear aligners are suitable for them with minimal risk but, essentially, if you are deemed suitable, then the treatment of clear aligners are safe and would successfully enhance your smile. With Zenyum aligners, our partner dentists are always there to assist and evaluate if there are any problems mid treatment, so there is nothing to be worried about."
View this post on Instagram
Would you advise teeth whitening in addition to clear aligners?
READ: Should you whiten your teeth? Everything you need to know before, during, and after your appointment
"Teeth whitening is completely optional as this procedure involves compliance from the patient as well. The common question always asked by many is 'how long will the teeth whitening last?'. For this, it depends on the individual and their habits—for example, whether they smoke or drink a lot of coffee, tea, or coloured beverages. These are the variables that can influence how long [the whitening] lasts."
Find out more about Zenyum here. 
This interview has been edited for clarity. Find more beauty insiders like this here.
| | |
| --- | --- |
| SHARE THE STORY | |
| Explore More | |