What is the first thing you think of when you hear the words "tramp stamp"? We're willing to bet that your mind flocked to one descriptor: Trashy. The tramp stamp was ubiquitous in the '90s and '00s, having come into style with the fashion of the time (namely, of course, low-rise jeans and crop tops). In fact, if you were a budding starlet in this era, you definitely had one—from Britney Spears to Drew Barrymore and bombshells beyond, the tramp stamp was it; until it wasn't.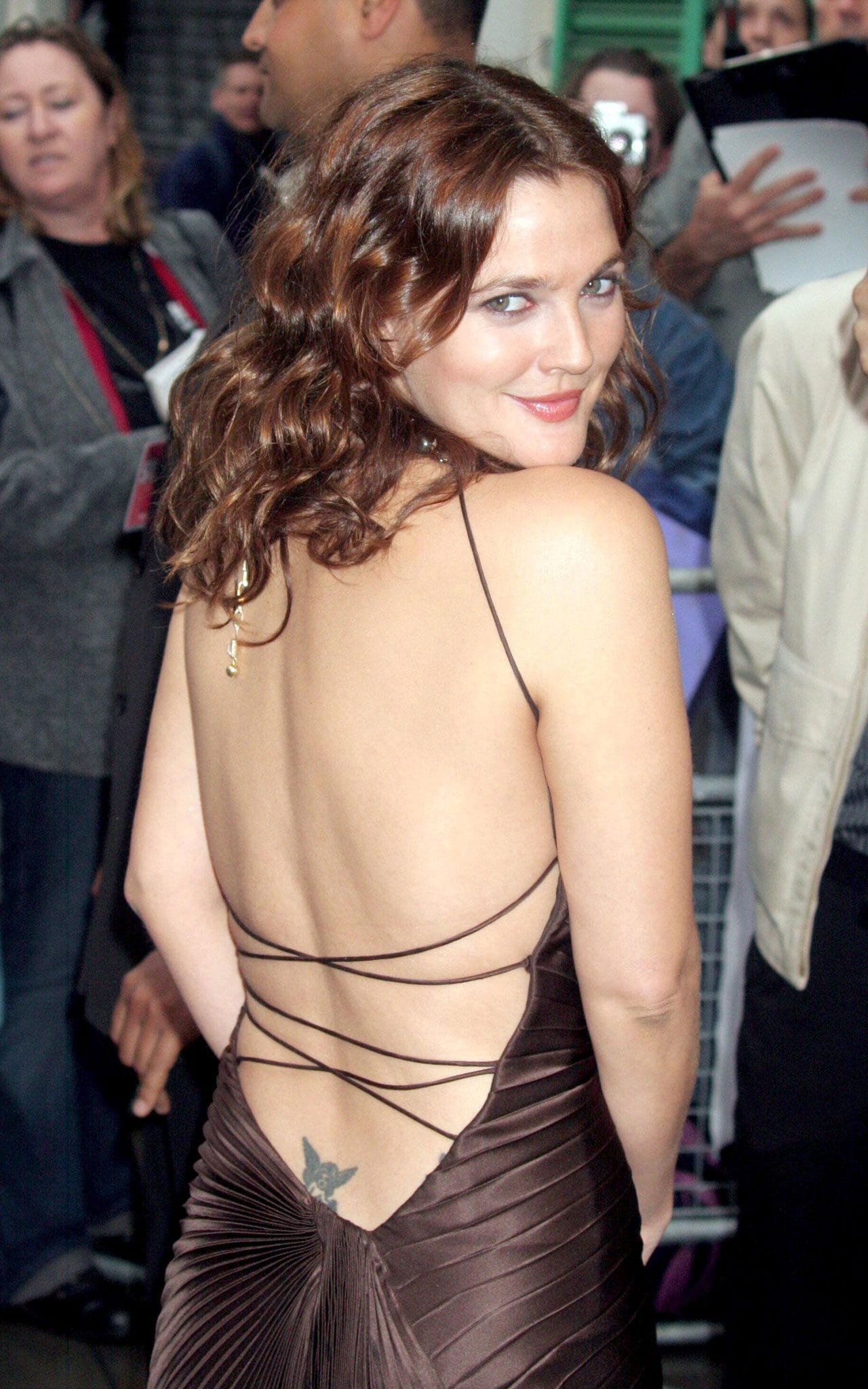 Today, the tramp stamp is acutely (and negatively) associated with promiscuity. This is not speculation—it's a fact. A 2013 study was published in Psychology Today evaluating the link, and the results speak for themselves. The lower back tattoo's proximity to sex in its "erotic" placement made it an unofficial marker for "easy" women, whether the label was accurate or not. It threatened the narrative of the virgin-whore complex; the fixation on female purity that ran rampant in the '90s and '00s (meaning: that women should be sexual without actually having sex). As such, the oversexualisation of the lower back tattoo eventually led to its downfall.
However, here's an unpopular opinion: Tramp stamps are hot. No, really—they're sexy and playful, and the negative connotations that surround them are largely unfair and inherently misogynistic. As much as the narrative leans that way, having a lower back tattoo isn't an invitation for unwanted sexual advances, nor is it an invitation for unwarranted judgement. It has been demonised for too long, and we are eagerly awaiting its resurgence.
Fortunately, it doesn't look like we'll be waiting long. As trends are circular, the tramp stamp is in the midst of a big comeback (along with the equally controversial whale tail). For that, we have the youths to thank. TikTok and Instagram are filled with young people reclaiming the trend, stripping it of its derogatory context.
Young women are flocking to their local tattoo studios, asking for lower back tattoos of all shapes and sizes. Some are looking to honour the roots of the Y2K trend (think: butterflies and tribal motifs), while others are opting to put a modern spin on it (more on that later). Either way, the tramp stamp is back, and it's here with a vengeance.
There's no escape—even if you're not ready for the life-long commitment of getting inked, the trend has a contingency plan. It's temporary tattoos. Brands like Paloma Wool and Inkbox have launched tramp stamp-themed temporary tattoo collections, and they honestly have us itching to try the trend out ourselves.
It doesn't stop at temporary tattoos, either—if even a temporary tattoo is too much for you to bear, a tramp stamp thong also exists for your consideration!
The lure of the tramp stamp is ever-growing, and its renaissance feels almost inevitable. In such a case, if you're ready to take the plunge and go full tramp (complete with stamp), here are a few design ideas to serve as inspo:
| | |
| --- | --- |
| SHARE THE STORY | |
| Explore More | |