Buro Loves
Start the year with love, hugs and kisses with SK-II PITERA™️ Essence XOXO New Year Limited Edition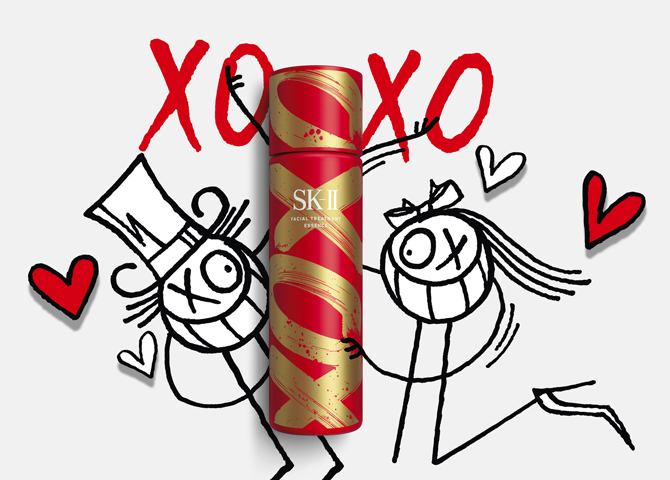 Nothing feels more fulfilling this New Year than long-awaited happy reunions with loved ones, especially with all the hardships and tough times that 2020 brought. 2021 will be the year to show love to both ourselves and the people around us, and luckily for all of us, SK-II is coming to us sharing virtual hugs and kisses with the launch of its bestselling PITERA™ Essence XOXO New Year Limited Edition as the best gift for crystal clear skin.
The all-new design is centred around 'XOXO' motifs in vivid gold brush strokes against the red bottle, a symbolic representation of the perfect New Year gift—virtual XOXOs with a smattering of love. We're obsessed with how boldly the bottle stands out on our beauty vanity, reminding us to show self-love, always. It also makes for the best skincare gift this Valentine's Day—the combination of hugs, kisses and crystal-clear skin.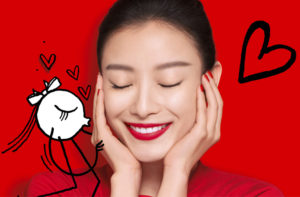 But that's not all: SK-II PITERA™ Essence XOXO New Year Limited Edition also comes in tow with a cute collaboration with artist André Saraiva and his graffiti alter egos Mr and Mrs A. Spot them expressing their love for the cult-favourite essence at SK-II counters near you and even sharing a couple of hugs and kisses with the brand's ambassadors around the globe.
With 2021 being our year of inspiring beauty resolutions (self-care all day, everyday), the latest SK-II PITERA™ Essence XOXO New Year Limited Edition is one to add to our and your shopping cart, stat. The signature essence from the brand has a formula that has been unchanged for 40 years now, with more than 90 percent PITERA™—the exclusive ingredient discovered decades ago in a sake brewery in Japan and best known for its skin transformation properties. We have tried it ourselves and with regular use, the PITERA™ Essence is truly a miracle water that works to revitalise skin. We're not surprised why scores of women worldwide can vouch for the Facial Treatment Essence's transformative powers to turn skin into Crystal Clear.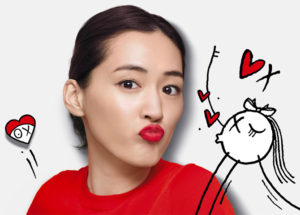 Let 2021 be a year of hope, joy and renewed resolutions with SK-II PITERA™ Essence XOXO New Year Limited Edition—you, too, can spread the gift of Crystal Clear Skin with your loved ones in the new year.
SK-II PITERA™ Essence XOXO New Year Limited Edition (230ml) retails at the recommended retail price of RM759; available online and at all SK-II counters nationwide.
This article was written in partnership with SK-II. All reviews and opinions expressed in the text belong solely to the author.