From face massage tools to LED therapy masks, the at-home beauty device market is taking over the industry with one nifty gadget at a time. Many have begin eschewing salon treatments for smart devices that they can indulge their skin (and body!) from home—especially in this current climate. The advent of futuristic beauty beckons and we're all for it.
There are some hefty contenders in the home beauty device scene that are to be reckoned with—I mean, an LED therapy mask that's outfitted with 1,026 lights and can be don like a helmet? The future of beauty is about to blow our minds.
In the video above, I weighed the pros and cons from three next-level beauty devices—the Cellreturn LED Mask Platinum, Foreo Bear and Nu Skin ageLOC Galvanic Spa. Glean more of my thoughts below:
Cellreturn LED Mask Platinum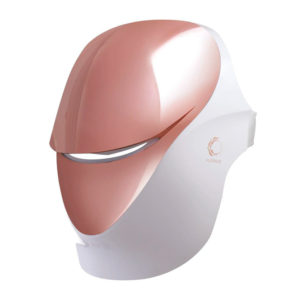 Thoughts: This mask is surprisingly easy to use, even if you're a beginner—no controllers or extensive manual-reading necessary. I've been using it on the daily, alternating between the Red mode (20 minutes each session) and the Fast mode (when I'm feeling lazy) and my skin has been approving of this, very much so.
Some effects I've noticed include—the scarring around my chin area (due to blemishes) have visibly lightened, fewer breakouts on problematic areas, and slightly refined skin texture.
The eye goggles will leave faint indentation marks around the eye area, so I'd recommend to omit them and close your eyes entirely as the LED lights do the work. The Cellreturn LED Mask Platinum is definitely tailored for home-based sessions—I certainly don't see lugging this around while I travel, and you'll probably need sufficient vanity space to prop this sizeable device with the stand. All in all, a worthy investment if you're looking for skip the salon and simplify (ironic, I know) your routine.
Prices begin from RM6,698.64, available online at Cellreturn
Foreo Bear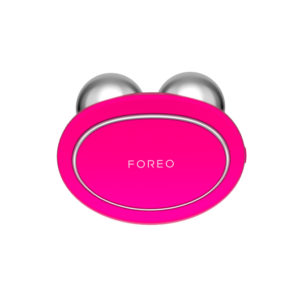 Thoughts: The Foreo Bear is small, handy, and reportedly gives you a face "workout"—so does it actually work? A few weeks of intense (I'm proud to say that I've moved past '15' on the microcurrent intensity range) facial workout sessions later, I daresay that it does its job to an extent.
It's quite straightforward to use—download the app, sync your device, start the treatment, and you'll be done in a few minutes. Note that you can't use the Foreo Bear without a conductive serum (like the Serum Serum Serum), and make sure your face and hair are dry when you're letting this device tone your face up.
My facial contours look subtly lifted, although it probably won't work the same if your diet comprises high-sodium foods that will induce water retention—bloating is real and it's not a good look on me. That said, my favourite way to use this is to pair it with a firming serum or overnight mask after.
Priced at RM1,380, available at Sephora
Nu Skin ageLOC Galvanic Spa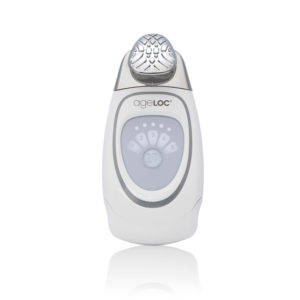 Thoughts: The ageLOC Galvanic Spa comes with a few conductors that you can use for a head-to-toe experience. So far, I've been using this for my eye area consistently for a few weeks now—with the eye gel mask, as seen in the video—and while it hasn't really worked on my dark circles or eyebags, I'd say that my eye area is slightly hydrated and soft to the touch.
A minor gripe is that I have to wet my palms with the Moisture Mist before holding the device on my hand, so it can be messy but I would suggest using this before/after showering. The galvanic currents don't feel like anything on the skin (no zapping, vibrating, etc), so don't be too quick to write it off as that's just the way the device works. I'll give this another go over a month or two to glean for positive results, if any.
The complete kit is priced at RM2,145, available at Nu Skin
For more tried-and-tested reviews, click here.
| | |
| --- | --- |
| SHARE THE STORY | |
| Explore More | |