Beauty
Mother's Day Special: Friends of Buro and their mums share their favourite memories
Momma knows best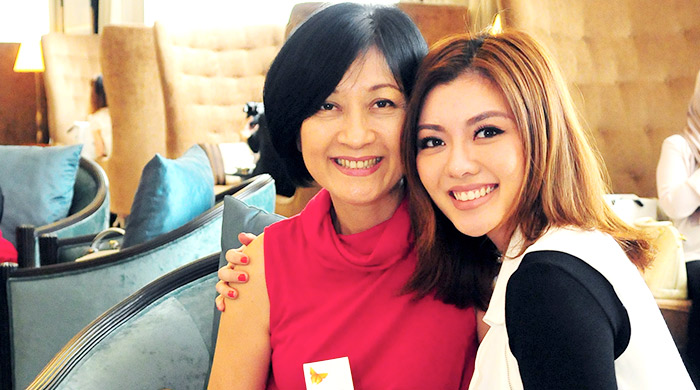 In tribute to Mother's Day 2016, we collaborated with renowned skincare brand SK-II to treat our Friends of Buro and their mothers to a private high-tea session at The Ritz-Carlton, Kuala Lumpur this past weekend. Our list of invited guests include Carey Ng, Cassey Gan, Jasmine Gan, Sarah Lian, Juwei Teoh, Karen Kho and Hanie Hidayah with their lovely mothers—all bonding over a decadent spread of scones, sandwiches and afternoon tea while partaking in Origami sessions and mother-daughter table topics.
We managed to sneak a few questions on what their favourite mother-daughter memories were alongside activities they enjoyed doing together. Check out what they have to say here and prepare to get the #feels: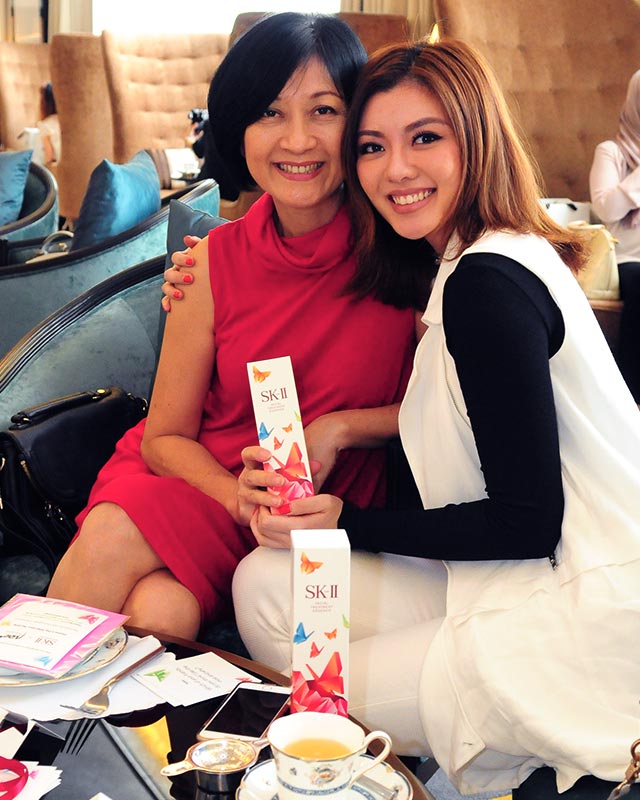 What is one thing from your mum's closet that you'd like to style?
Carey: "When I was younger, I used to love to try everything from her closet. I'd lock her room door, raid her closet and play dress up. She used to have this black square-neckline gown with a gold buckle that I absolutely love—but she threw it away! Years later I still remember that black gown though."
A trait you admire most about your daughter?
Carey's mum: "Her resilience. She's very strong—she had to face a lot of bullying throughout the course of her career. But she didn't let those things get to her personally and I thought that was very strong of her."
What's your favourite dish cooked by your mum?
Carey: "It's a Chinese vegetarian dish that she cooks every Chinese New Year. It's kind of like vegetarian stew and it always reminds me of home. I craved that the most when I was studying in the UK as it was the most distinctive dish I remember her cooking."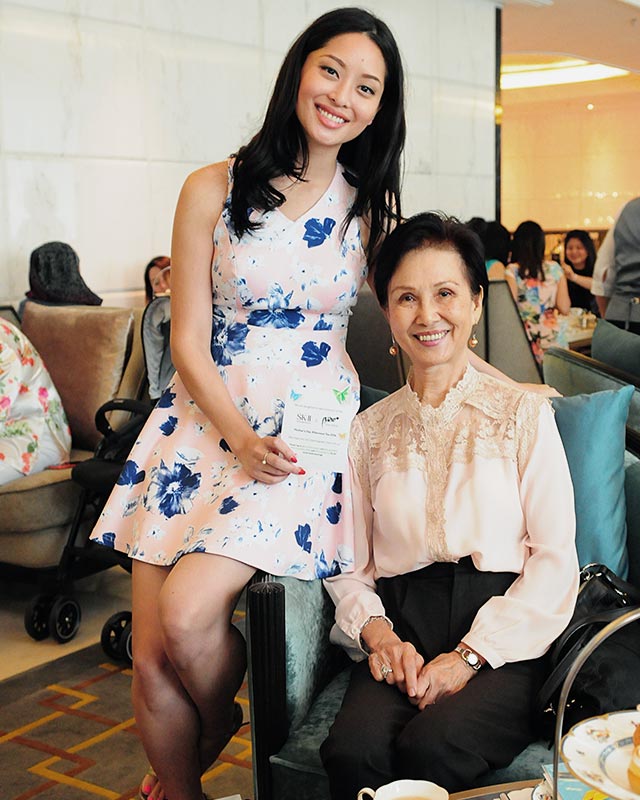 What's your favourite memory of her?
Sarah's aunt: "I got to know her a long time ago, when she was schooling in Canada. I always thought that she was a really sweet girl—and she brought me one packet of bubble tea (which was very popular at that time) when she visited me in Vancouver. And she's still the same sweet Sarah now."
Sarah: "I remember staying over at her house, going through crazy nights of partying but she was super understanding and actually told me 'It's okay, you're still young, go enjoy yourself!'"
One trait about her that you love?
Sarah: Her elegance, and her eloquence, like how she is answering your questions now. The way she articulates herself is effortless and I wish I too, could be like that.
Sarah's aunt: Her sincerity. She's really truly sincere and despite all that glamour, she's still that sweet Sarah I've known since she was a child.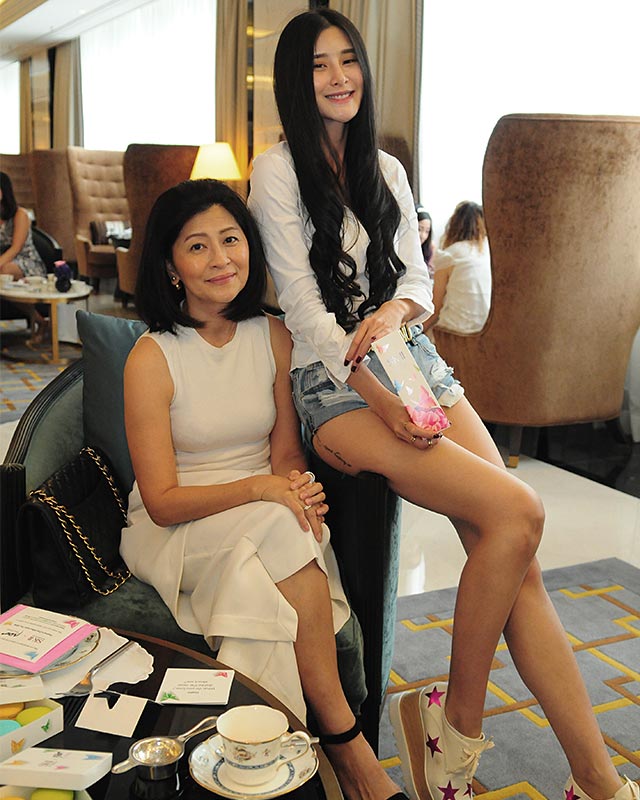 What's the one beauty secret you learned from your mum?
Ju Wei: "To always eat healthy, drink plenty of water and sleep early. I think her skin is the perfect testament to that. It sounds really easy but I'm still trying to actually do all of that!"
One activity you enjoy doing together with your mum?
Ju Wei: "We love to shop together, hanging out and talking over coffee. Even having this tea session together is what I enjoy the most. It's really just being in the company of mum."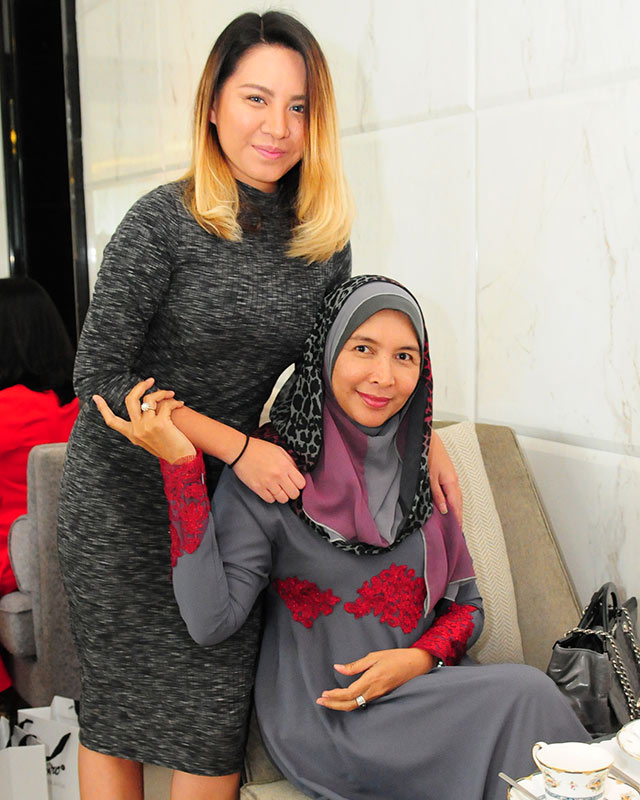 What is one quality you admire most about each other?
Hanie's mum: She's a very ambitious woman, and she's stubborn too but that changed after she got married. She didn't used to ever do her dishes or even cook, but after she got married it's like a 180 degree change has taken place. She's more mature now, I would say.
Hanie: Her patience and the way she takes care of her family. It's not easy to deal with us kids but I admire her strength and resilience in taking care and supporting us.
What is your absolute favourite dish cooked by mum?
Hanie: Her chicken rendang that she cooks every Hari Raya is out-of-this-world. She only prepares it once a year so I always look forward to it every year. You can imagine the anticipation!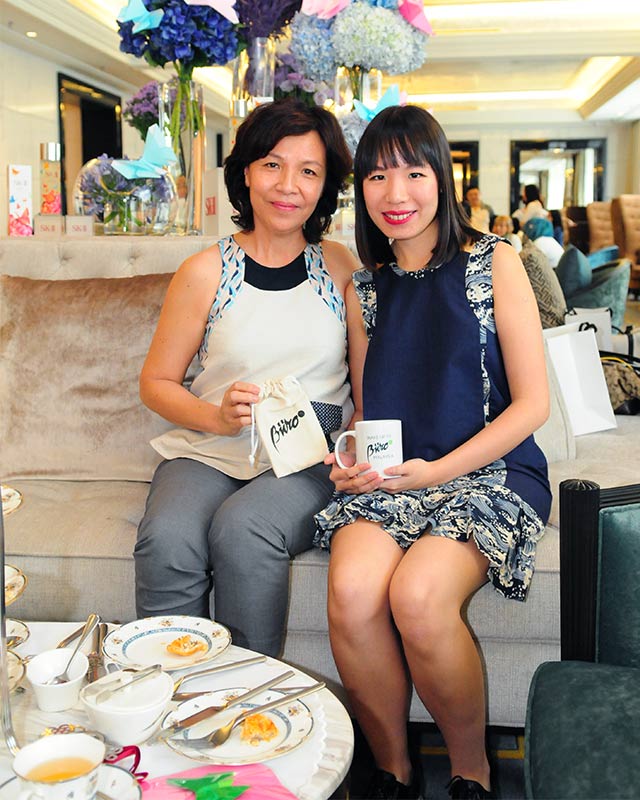 What do you love doing together with your mum?
Cassey: "I think we really enjoy traveling together and trying out different sort of foods along the way. It's just these experiences that make traveling more fun, and it's also great to bond with mum when we're doing our own thing."
What is something from your mum's closet that you would want to throw on?
Cassey: "This happens the other way round as she wears all my clothes instead! We're of the same clothing size so it's much easier to share clothes (or at least, for her to wear my clothes). But she supports me and wears all my designs too, which I'm definitely happy and grateful for."
A favourite dish by your mum that you absolutely love?
Cassey: "Her Chinese ginger duck stew! It's the heartiest one-dish meal I can have that always reminds me of home."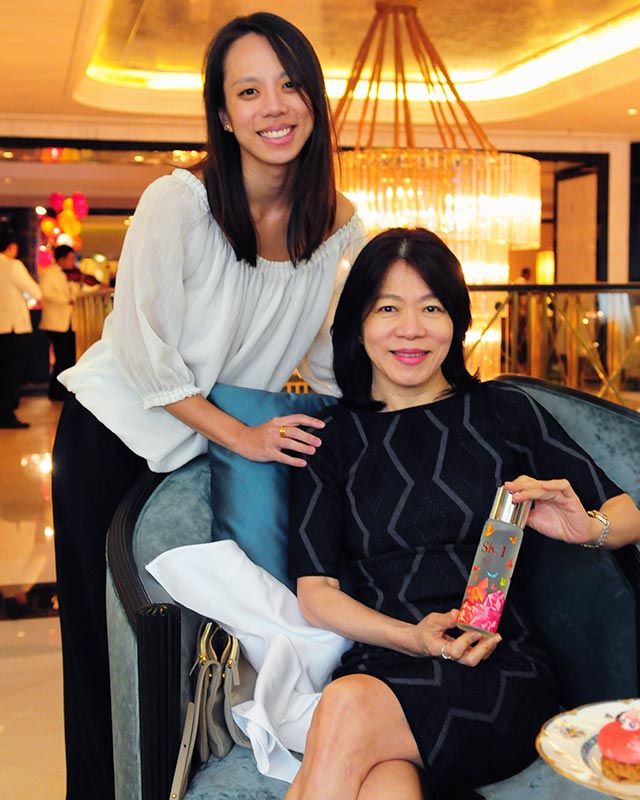 A beauty secret you've picked up from mum?
Jasmine: "Moisturise, moisturise and moisturise! Also, never underestimate the importance of sunscreen."
Something you love to do together with her?
Jasmine: "I enjoy talking to her, and even listen to her talk. Now that I don't live at home it's something that I cherish even more. I remember when we were younger, she used to read books to us in the most animated way possible just so that we gave her our full attention, and it's something I remember until now."
Your favourite dish cooked by mum?
Jasmine: "She makes the best beancurd-wrapped minced meat buns. And her meatballs are pretty awesome too."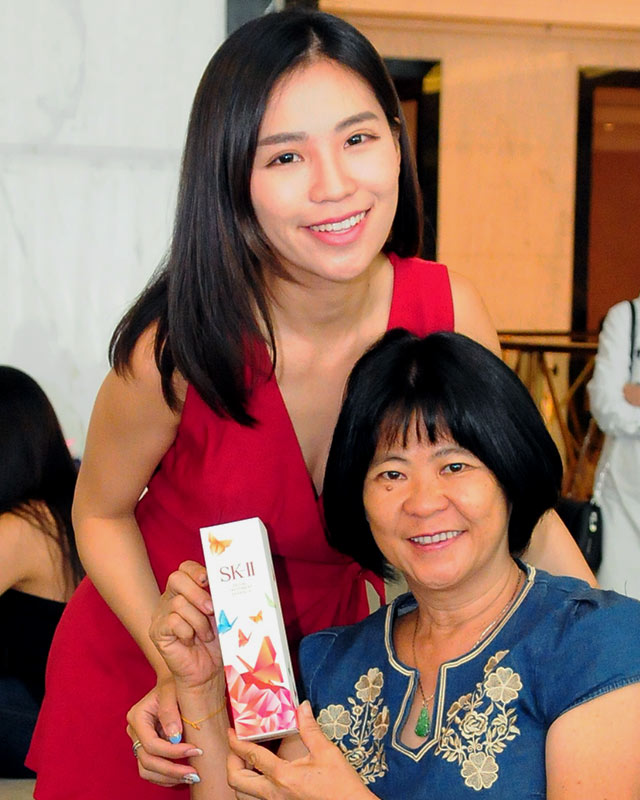 What's a beauty secret you've learned from your mum?
Karen: "She's really disciplined with exercising every morning. She takes morning walks everyday with her friends and I learned from her that it's important to have a healthy, active lifestyle."
What is one thing you love doing with her?
Karen: "I love traveling with her, it creates the best memories and experiences together. We loved exploring Harbin, which is located north of China. She absolutely loves snow so it was awesome to travel there with her and see her enjoy herself."
Related stories:
The perfect Mother's Day gift: SK-II Spring Butterfly Limited Edition Facial Treatment Essence
Just in: Cate Blanchett shares her beauty secrets to amazing skin
| | |
| --- | --- |
| SHARE THE STORY | |
| Explore More | |