Ever scroll through your Instagram looking for nail art inspo, only to find that your options are capped above the two inch mark? As in, it seems that the only way to get a decent design on your pincers is to get them lengthened and loaded up with acrylics. You continue scrolling, desperate for something even remotely attainable, but you're just met with more of the same. Sure, it looks great, but then you think to yourself: "Seriously, do any of these girls work? How do they do anything?" The simple answer is—with great difficulty.
You don't have to subject yourself to a life of incapacity—with short nails, you can text silently, button up your clothes, apply falsies, and put in contacts without your nails getting in the way. And, while you're at it, you can look cute AF too.
Ahead, find nail art inspo that looks great on any length (but especially yours)!
Keep it simple
Who said your nails had to be chock-full of intricate patterns to make a statement? These simple sets are the perfect way to jazz up your boring mani with a little colour.
An ice-cream colour-block gradient
A minimalist splash of colour
A display of minimalist linework
Play with prints
Spoiler: You can do prints without lots of length! It's a little more tricky to master, but it's just as cute. Here are some super fun patterns that look great on shorter nails.
Tip: Instead of manually painting your design on, find some cute stickers and seal it in with a top coat.
A starry set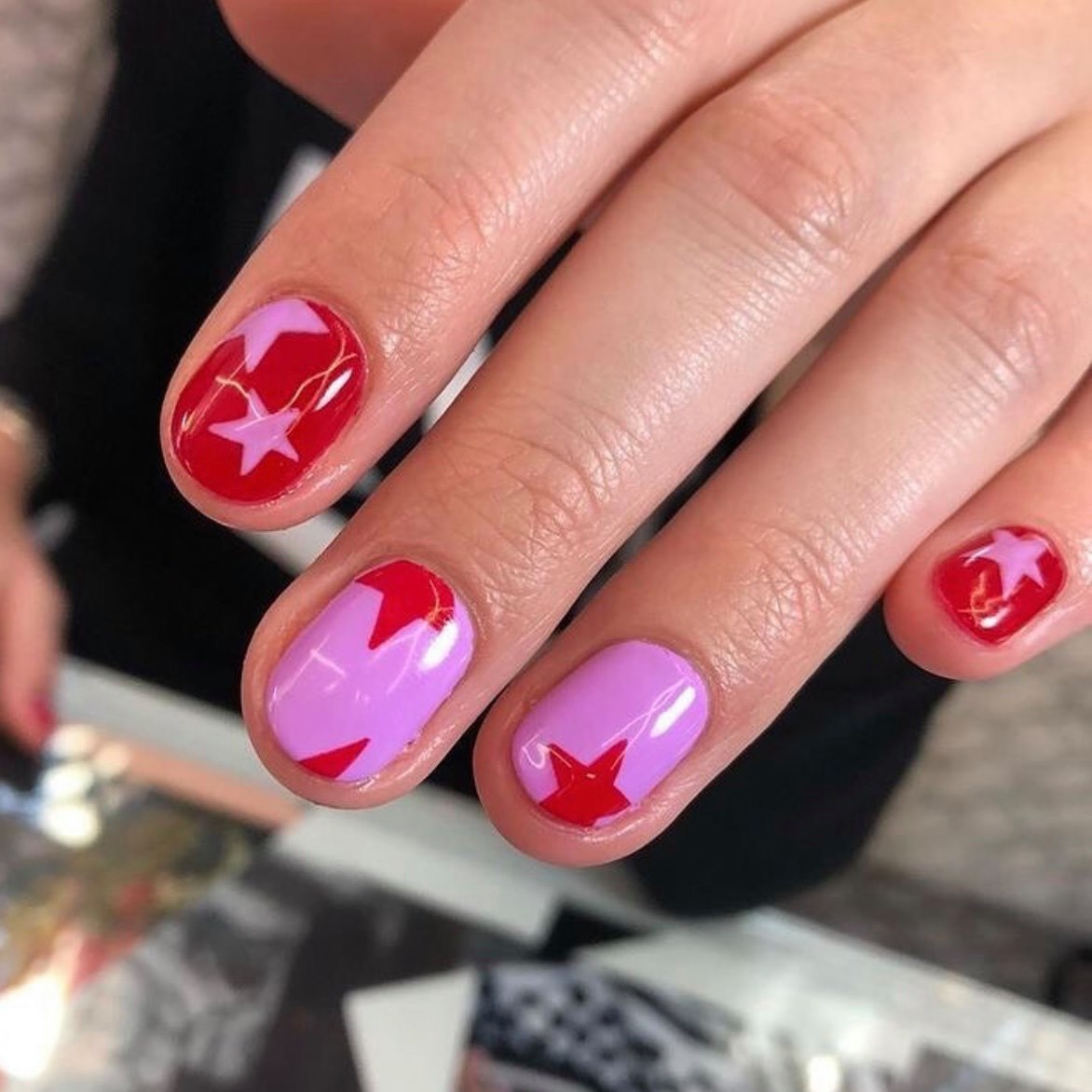 A bright cheetah-print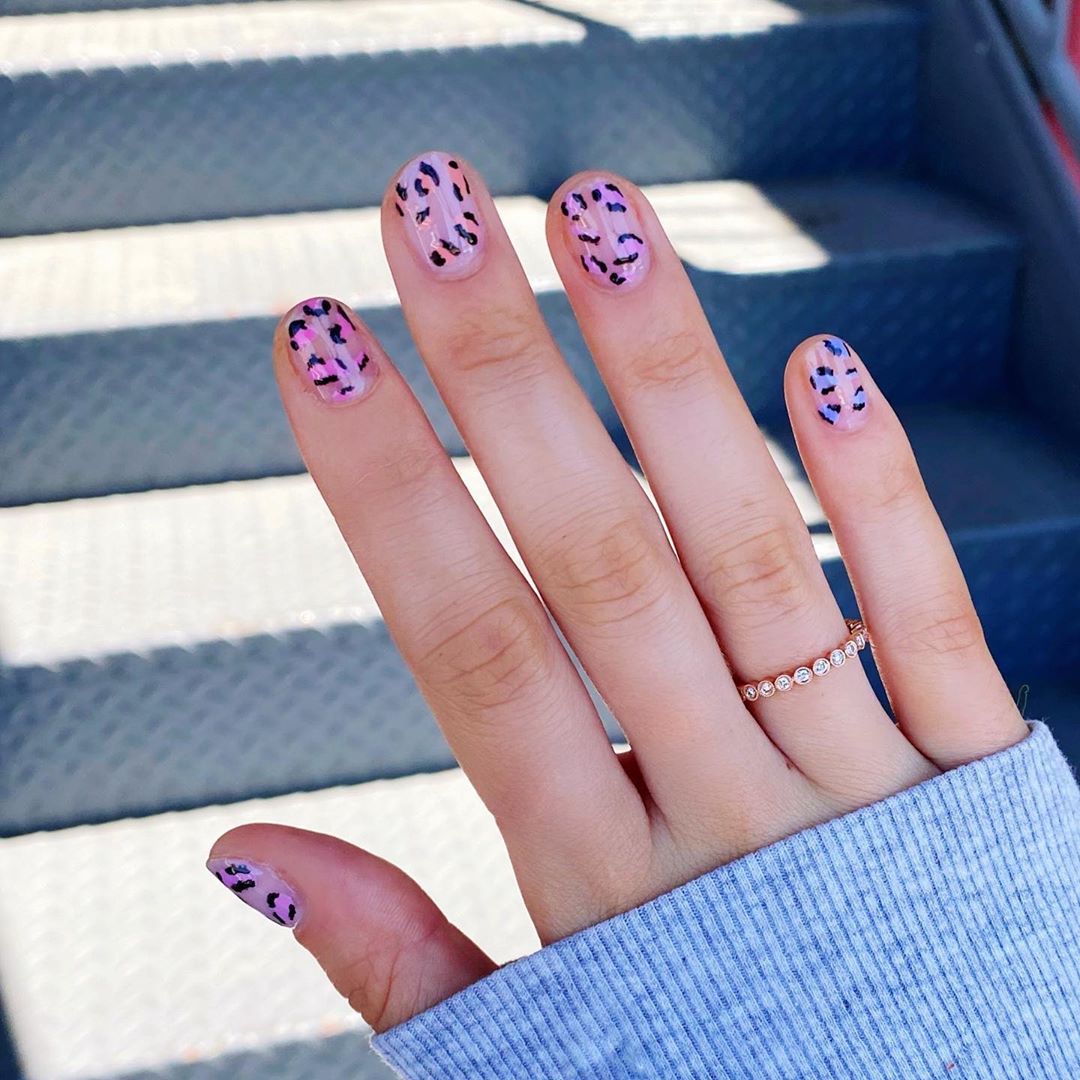 A smiley set
A randomised graphic novel-inspired set
A statement floral print (two ways)
French tips
Yes, we know this is a very 2000s trend, but 2020 marks the beginning of the noughties' trend cycle. You heard that right—Y2K fashion is back, and we're here for it.
However, we're doing things right this time round. No more tacky tips—French tips are the new holy grail of nail art. If you're feeling adventurous, switch it up with a French gradient finish to give the illusion of longer tips. Here are our personal favourite takes on this trend.
An unconventional French tip
An asymmetrical French tip
An asymmetrical, accented French tip
A gradient French tip
Mix and Match
Why limit yourself to just one kind of design? Here are a bunch more ways you can incorporate all of the above into something truly unique.
This French tip/print hybrid
The smiley/colour-block hybrid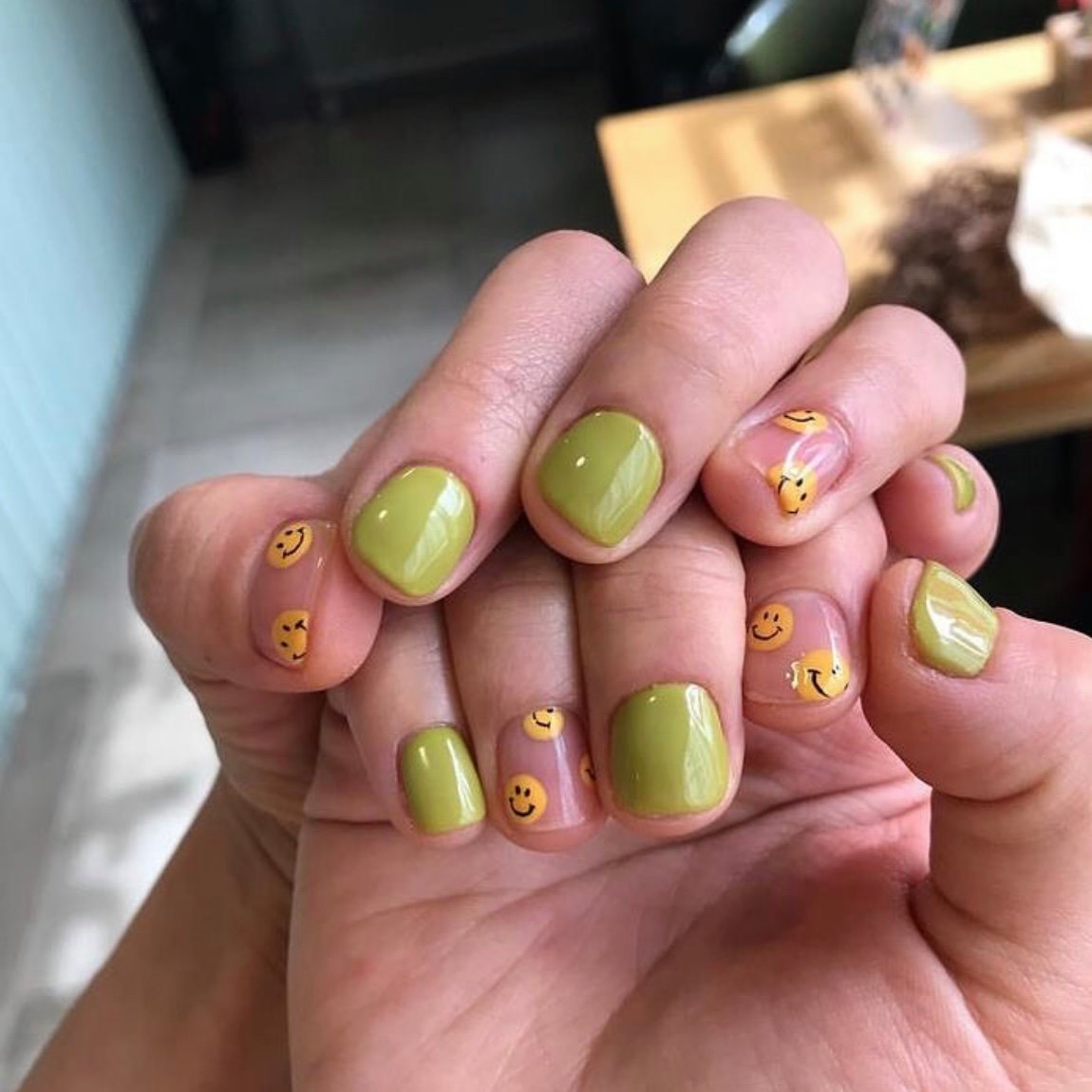 This "abstract flame" design
A little compromise
So, this is definitely more out there, but metallic nails are such a good shout. Plus, the statement pinkie is a fun (albeit, impractical) addition to the look.
For more nail art inspo, click here.
| | |
| --- | --- |
| SHARE THE STORY | |
| Explore More | |