Beauty
Mindful beauty: 7 Self-care tips to help you look and feel amazing all week
'Me time' o'clock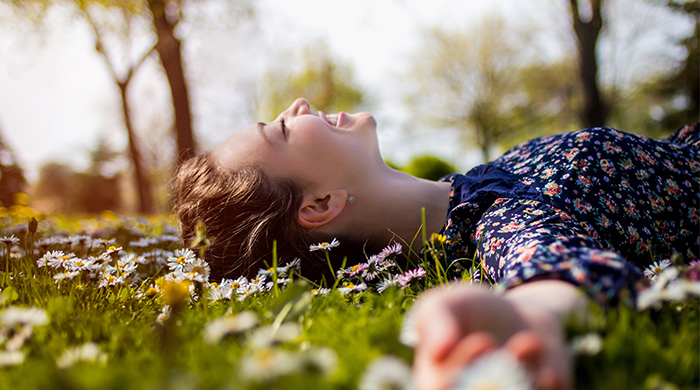 For many years, wearing too many hats and juggling far too many balls, which included a rewarding career, friends and family responsibilities plus the needs of everyone else but myself was not just the reality I was living in, but it became my way of life.
I was happily living (read: keeping up) in that lifestyle that never once did I feel burdened by it in any way and was super committed to giving everything and everyone my all, and in return the achievements – may it be personal or professional – fueled the fire to go even further until one day, things still came crashing down even before I had a chance to realize there were just far too many balls in the air than I could handle. I know my situation is not unique, and I speak for many women out there when I say – so, what now?
I like to say the one-off cure to this involves a combination of stunning sunsets and lazy days on the beach, preferably in the Maldives, coupled with a string of endless spa sessions to soothe and knead our worries away but unless you're a Kardashian, let's face it – we need more sustainable solutions to happiness and self-care and we need them stat, ladies.
The concept of mindfulness and self-care practices are not new, yet are still some of the most underrated movements when it comes to our health and wellbeing. Trust me, if you rather plunge into a pool of sharks than deal with the thought of disrupting your busy day to take a little time out for yourself, I can honestly tell you I've been there so.many.times, and speaking from experience, life truly is a damn marathon and no amount of Usain Bolt-worthy sprints will get you through the long haul. Which is why this week, if there's one thing you do for yourself, set aside a little 'me time' and try out these quick self-care practices as they will be what's taking you a lot further in life.
And even if you do not notice the changes within yourself immediately, you'll at least notice that the world still went on its merry way in your 10-minute absence so you have absolutely nothing to lose now, do you?
Monday: Practice yoga
Seasoned yogis are already rolling out their mats as we speak but especially if you're completely new to the practice, read on. We're not talking yoga robots here, but taking a 10-minute break after work today to just stretch it out.
Forget the crow poses and headstands, attempt something as simple as legs-up-the-wall, which still gives you all the benefits of an inversion, calms the nervous system, relieves fatigue in the legs and feet, and makes you feel 100% better at the end of a stressful day.
Tuesday: Wear that 'special' outfit
We're all guilty of being the biased parent when it comes to our wardrobes – we're always saving the good pieces for that special occasion but join me in stepping out of that bubble for a second – we are alive today and shouldn't that be 'special' enough reason to dust off that statement dress and turn your Tuesday into the best day since yesterday? Body confidence, here we come.
Wednesday: Meditate
If 'Don't hate, meditate' is a little too hippie for you, relax. Meditation takes many forms but ultimately something as short and simple as sitting in a quiet space for about five to 10 minutes a day for a series of deep breathing exercises can help you clear the clutter in your mind and give your thinking mind a break.
Long-term meditation practices have been proven to significantly reduce stress, increase happiness and give your health and immune system a boost – sign up today.
Thursday: Go back to basics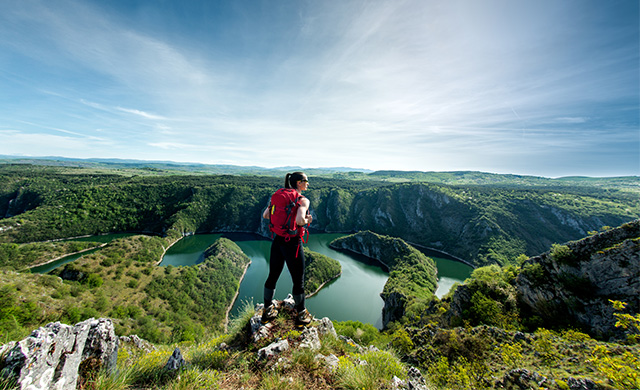 It's been a hectic week and you may feel a roadblock between you and your creativity and productivity. Put on your runners and spend some time surrounded by nature. Pound the pavement or take a relaxing stroll – being with nature has also been proven to help fight depression, increase creativity, happiness and improve focus so much so Friday won't know what hit it.
Friday: Be present
We're so caught up in the doing, that we forget to live and just enjoy the moment. Focusing on being present for example, improves your social skills when you're paying attention to what people are saying and are more engaged in a quality conversation. Being present also allows you to experience every day tasks differently, and notice different things about yourself and your surroundings and over time, not only will you be living a higher quality way of life, but will also be more open minded to the world in receiving all its positivity.
Saturday: Digital detox
Online beauty pioneer, Michelle Phan recently broke her silence about depression and her yearlong digital detox as a result of the struggles she faced trying to keep up with living in the breakneck speed of the digital landscape.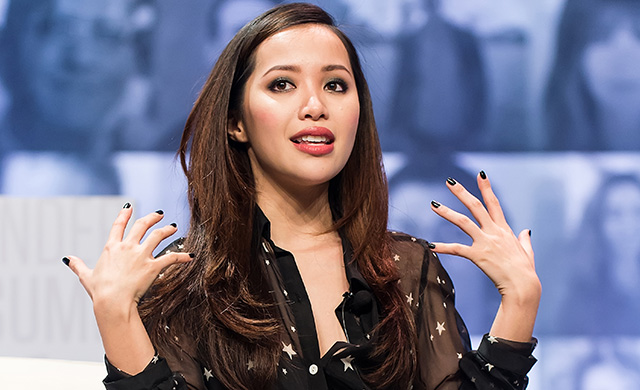 In the face of online bullying following the fall of her cosmetics line, she knew when enough was enough and pulled the plug on social media, went away to heal and nourish her soul from the inside out and is now back bigger than ever. If Michelle Phan can take a year out for a digital detox, you can try an hour this Saturday. Disconnect and reconnect with what matters.
Sunday: Eat that dessert
Here comes the best part of the story – eat that dessert for crying out loud. It's the weekend, so go ahead and spoil yourself a little. Newsflash: your life will not be ruined, you will not miraculously balloon overnight – it's all about striking a balance.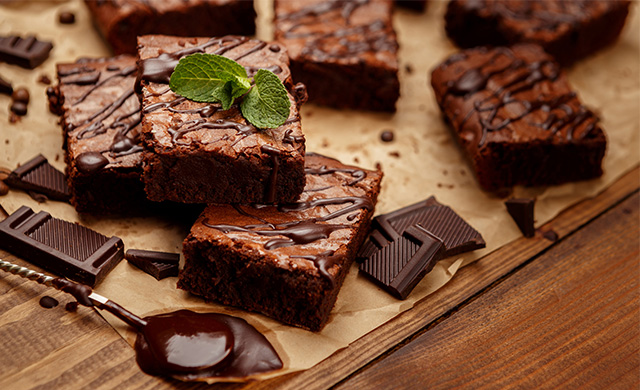 So work hard always, move and work out where you possibly can and work through that list of must-eats because there's always a time and place for everything – and most Sundays, for me, it happens to be chocolate brownie with extra vanilla ice cream day – ah, life is good.
More beauty inspo ahead…
Sustainble beauty treats that're missing from your stash
| | |
| --- | --- |
| SHARE THE STORY | |
| Explore More | |