Beauty
You can change hair colour as frequent as your makeup, according to Matrix
Hair strobing is a thing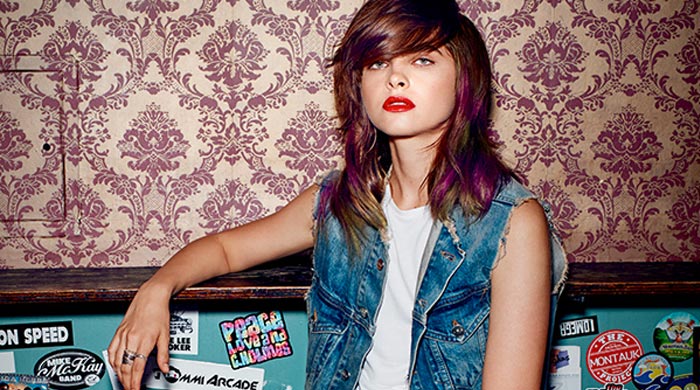 Have you ever felt the urge to switch up your hair colour but worry about the damaging effects of bleaching? You're just in luck—dyeing your hair from black to bright pink will no longer come with parched, split ends, thanks to Matrix's latest Bond Ultim8 haircare line. By preventing bond breakage during chemical hair process alongside lightening your hair colour, it's revolutionizing hair colouring with three simple steps. We spoke to cutting guru Kobi Bokshish and Matrix Professional Haircare and Colour Global colourist Stevie English on what Bond Ultim8 entails along with what makes an excellent cut and colour in an interview below:
What does the phrase "hair colour is the new makeup" mean?
Kobi: You can now change your hair colour as often as you change your lipstick. This new lineup allows the hairdresser to change your hair colour (especially Asian women) without damaging the hair. For those with black hair, you don't have to worry about bleaching your hair and its damaging after effects. It's the placement, cut, styling of the hair that determines your overall look. If you're conservative, I can part your hair to one side, shave that side and dye it grey underneath. So all you have to do is switch your hair parting to dress up for the night. Hair colour really is the new makeup.
Stevie: Bond Ultim8 allows us to do anything with your hair. It's definitely catered for those who want to change their hair colour on a weekly basis but without the damaging aspect of it. It used to be difficult to keep the colour integrity for hair previously with bleaching, but now we can. I can give you a hair colour that looks corporate and professional for your day job, and another hair colour beneath for a nighttime look. And that's powerful, because you can sport different looks for different occasions.
Tell us more about Matrix Bond Ultim8.
Kobi: It's a three-step process. Firstly, we add the amplifier into the Matrix Lightener (kind of like bleach, but we don't believe in bleach) to preserve the strong bonds in the hair. Next is the sealer that is applied for 10 minutes after the colour is processed and rinsed—this restores bonds that are weakened from the colouring. The weekly sealing treatment is a follow-up treatment that's applicable for at-home use.
What hair trends are you over this season?
Kobi: Balayage. I like it but we have done so many of them in the last five years that it's so done. What we can do with Bond Ultim8 is to do part of the balayage under the hair. We call it strobing. It's essentially careful placement of colour on the hair to enhance features of the face, whether the jaw, cheeks or eyes.
But I think trends always come back. It's a cycle. I feel that the '70s is coming back too, especially the punk influence during that era. I loved punk when I was a kid, but the difference now is that we're taking small elements of it and putting it in something more commercial. When I arrived in Malaysia I didn't expect that people here would be so experimental. I was surprised and overwhelmed at the same time. I'm very excited for what's going to happen in Malaysia in the next 10 years. Trends are happening in real time with social media, and that's how Matrix is going to make it work. We live in a fast-paced world where social media spreads trends instantaneously. You don't wanna be a follower, you wanna be a leader.
What makes an excellent cut and colour?
Kobi: It's what looks like when he/she leaves the salon, and not what's on the floor. A lot of people come to a hairdresser and say, "I wanna cut that much" (shows less than an inch between his index finger and thumb.) But for me, I can cut that much but still make it look longer. Also, what makes a great cut is the confidence of the hairdresser, and to be able to make the customers look good.
Stevie: Consultation of a hair colour is important. I can make any colour for anyone, but if I don't listen to you and I haven't heard about your job and lifestyle, it's not going to work. My job is to show you how much I care about you as an individual. What makes a great hair colour is not just technical ability, but it's also what the customer wants from the colourist. For me a great cutter and colourist is about how much they care.
Matrix Bond Ultim8 will be available this August at selected salons nationwide.
Related stories:
Hair Guide 2017: Where to colour and perm your hair in KL
The upgraded styling product range that will give you a weightless 'do
| | |
| --- | --- |
| SHARE THE STORY | |
| Explore More | |