Tis' the season to give back—as part of our #SupportLocal series, we're repping our favourite local beauty brands once more, celebrating the festive season with a stunning curation of homegrown beauty gift sets for you to shop.
READ: #SupportLocal: 13 Malaysian skincare brands every beauty lover should know
From Kittie Yiyi Beauty's vibrant eyeliner collection to Chuck's festive starter kit, find all of the best holiday gift sets from local beauty brands to shop below:
Kittie Yiyi Beauty
Cross The Line Bundle D, RM488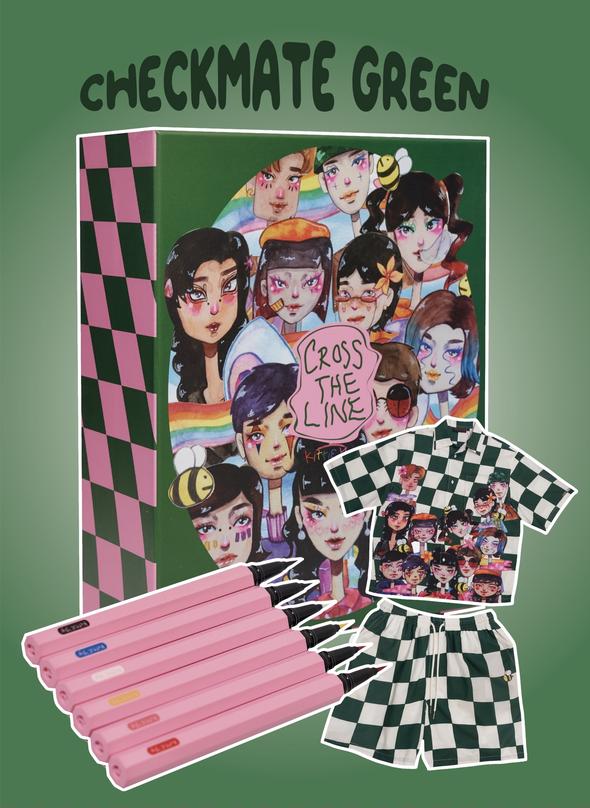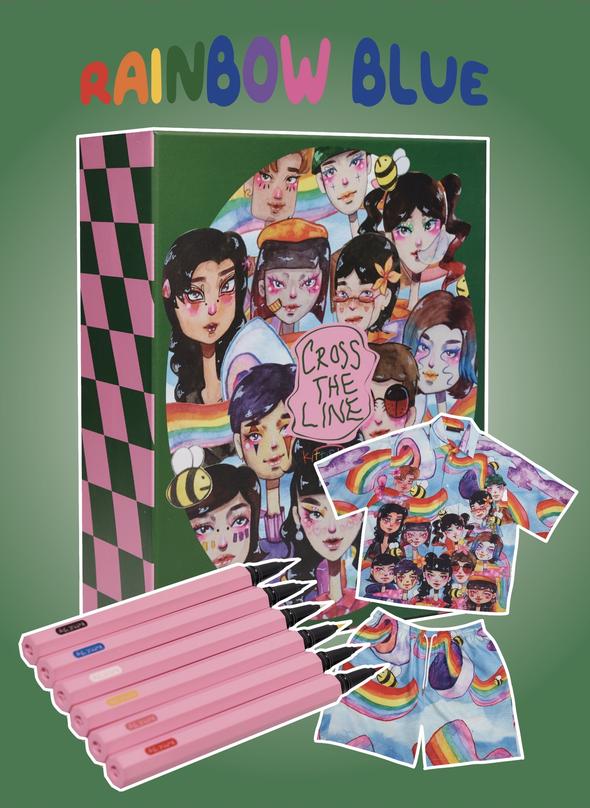 READ: I tried Kittie Yiyi Beauty's entire eyeliner collection and I am obsessed
The perfect gift for any fashionista-cum-beauty-enthusiast, this bundle has everything one could possibly need to satisfy their inner creative streak. The set includes Kittie Yiyi Beauty's debut collection of six coloured eyeliners complete with a choice of two matching outfits (Checkmate Green and Rainbow Blue).
Lumi Beauty
Holly Jolly Glowy Bundle, RM348
View this post on Instagram
If you're an avid fan of this local beauty brand, you'll know just how quickly it sells out. If, like us, you missed out on Lumi Beauty's first holiday launch, fret not—there's more to come. Namely, their Holly Jolly Glowy Bundle, a collection of the brand's best-selling skincare essentials paired with an assortment of indulgent facial accessories and a lush Marrakech-inspired scented candle.
Available soon on Lumi Beauty's website.
Chuck's
Chuck'smas Bundle, RM318
View this post on Instagram
Get your self-care game down pat this holiday season and treat yourself to Chuck's festive gift set. This nifty bundle contains all the brand's beauty essentials: Oat Cleanser, Honey Cream Moisturiser, VIP Sunscreen, Self Love Mask, and—just for the added cosy factor—a pair of "Chuck'smas" socks.
Velvet Vanity
Mindful Mug + Eyes, Lips, Cheeks Holiday Gift Set, RM150
Makeup lovers, rejoice! Velvet Vanity has curated the perfect gift set to cover you from lids to lips, complete with their cult-favourite Long Lift Lashes Mascara, the Reality Star Liquid Eyeshadow, Glo with the Flo Cheek Colour, and Super Slim Stick Glide-On Lipstick. The set is totally customisable, allowing you to pick your favourite shades. Better yet, the set also includes a great selection of stickers as well as the brand's Mindful Mug.
Handmade Heroes
The Ultimate Celebration Bundle, RM310.90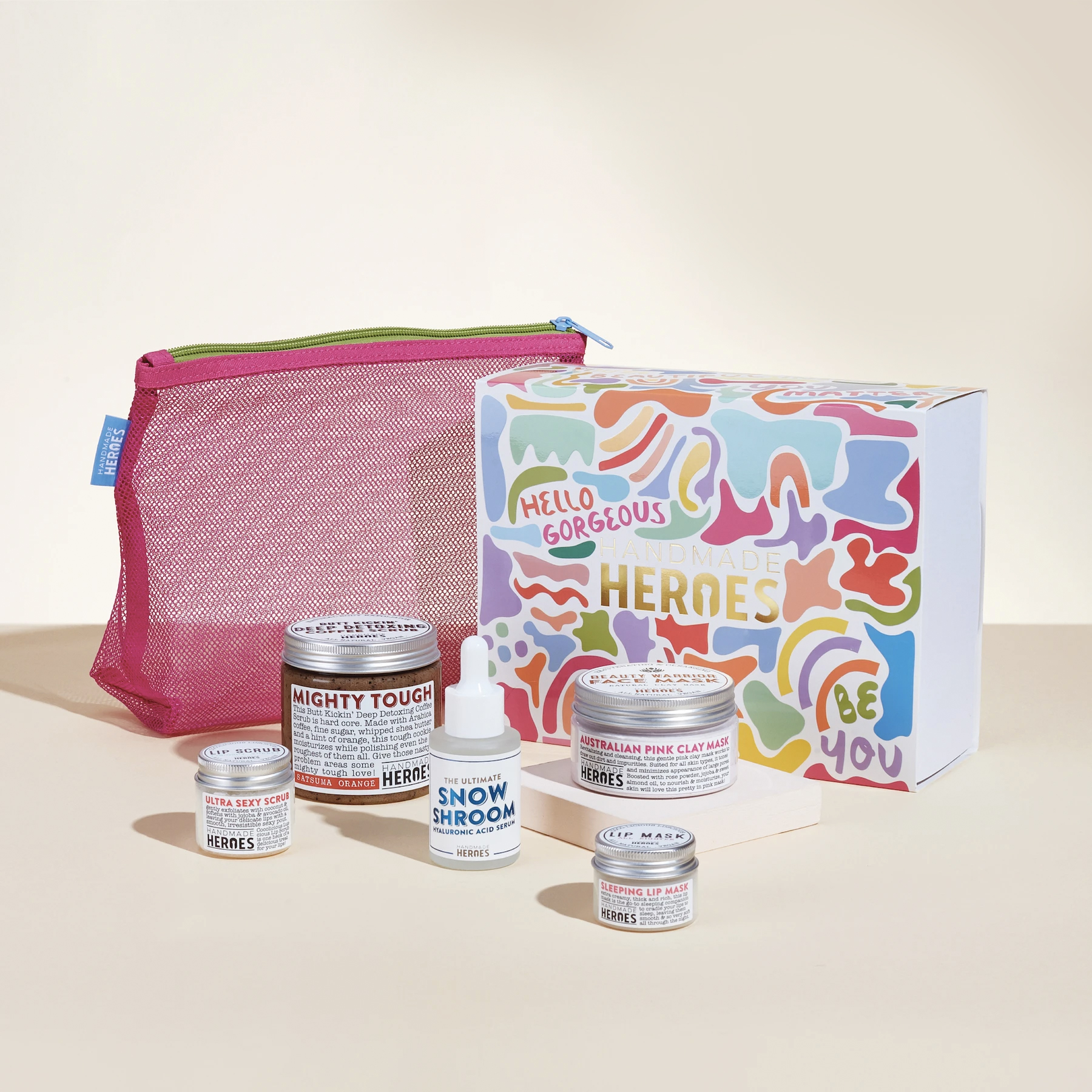 To anyone looking for a comprehensive introduction to Handmade Heroes' viral product lineup, this is for you. The brand has created the ultimate discovery beauty kit, which includes a selection of their best-sellers: The Mighty Tough Butt Kickin' Deep Detoxing Coffee Scrub, The Snow Shroom Hyaluronic Acid Serum, The Sleeping Lip Mask, The Ultra Sexy Lip Scrub, and a choice between The Australian Pink Clay Mask and The French Green Clay Mask.
That One Thing
Bright Beginnings Scented Beeswax + Soy Wax Candles, RM139 each
Handcrafted by Analogue Apotik and Studio Kittuco in collaboration with That One Thing, this candle collection is a wonderful way to wind down during the holidays, and makes for a great decor staple too! Made from Scented Beeswax and soy wax, the candles feature a wooden wick and burn for up to 50 hours. There are two scents available—A Spark Of Joy is a comforting blend of French fern, lavender, and vanilla, while A Ray Of Hope is a bright blend of citrus, sandalwood, and oakmoss.
Sanren Journey
The Adventurous Journey Season of Giving Gift Set, RM239.90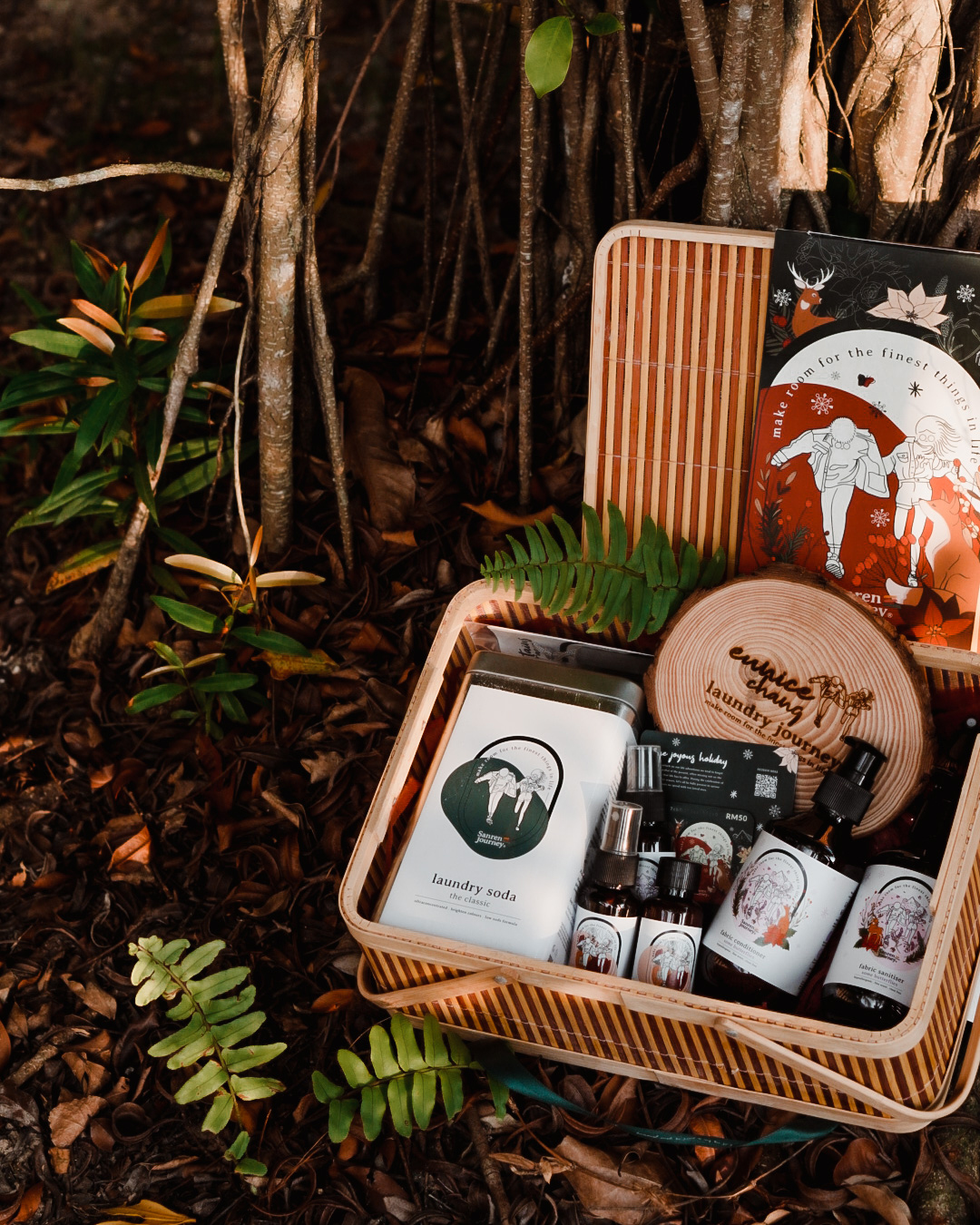 One arguably overlooked aspect of self-care is that of a great laundry routine—there is no better feeling than pulling on a fresh pair of socks and donning a clean set of pyjamas before you settle in for your evening routine.
Here's where Sanren journey comes in: Their Season of Gifting Set includes a wide range of the brand's products, including their Classic Laundry Soda 750g, Lost in Woods Fabric Sanitiser 450ml, Lost in Woods Fabric Conditioner 200ml, (Christmas Edition) Some Butterflies Fabric Conditioner 200ml, Lost in Woods Hand & Delicate Laundry 50ML, Lost in Woods Fabric Sanitiser 50ml, Journey Fabric Stains Eraser, a Physical Gift card (worth RM30), and a Gift Message Card.
Root Remedies X Minimalist Lab
Limited-edition Advent Calendar, RM698
View this post on Instagram
READ: The best advent calendars to shop for Holiday 2021
Ring in the holidays glamorously with this skincare-jewellery hybrid calendar. This collaboration between Minimalist Lab and Root Remedies contains 12 days of twinkling treats—from every jewellery staples to skincare goodies, it's not one to miss!
Here's everything you can find in this calendar (spoiler alert!):
MNML Polaris North Star Necklace x 1
MNML Polaris North Star Bracelet x 1
MNML Polaris North Star Earstuds x 1
MNML Mystery Everyday Jewellery x 1
MNML Mystery Everyday Jewellery x 1
MNML Mystery Everyday Jewellery x 1
RR Yuzu & Turmeric Bright Cleansing Oil 200ml x 1
RR Pure Castile Face Wash 60ml x 1
RR Gromwell Squalane Gentle Restoring Face Oil 15ml x 1
RR Prickly Pear Dewy Hydrating Face Oil 15ml x 1
RR Turmeric & Lemon Eye Serum 10ml x 1
RR Rose Quartz Gua Sha x 1
Find more beauty gift guides like this here.
| | |
| --- | --- |
| SHARE THE STORY | |
| Explore More | |