As we close in on the holidays, the festive-ready launches are ramping up—here are some of our picks for this month's makeup essentials
Holiday parties, Christmas dinners, and Sagittarius birthday bashes are coming up, so we've rounded up some of our favourite makeup launches from this month to help you put your best face forward.
From berry blushers to rainbow liners and beyond, here's how we stepped our makeup game up in November (and how you can too!):
Chanel Les Beiges Water-Fresh Blush, RM213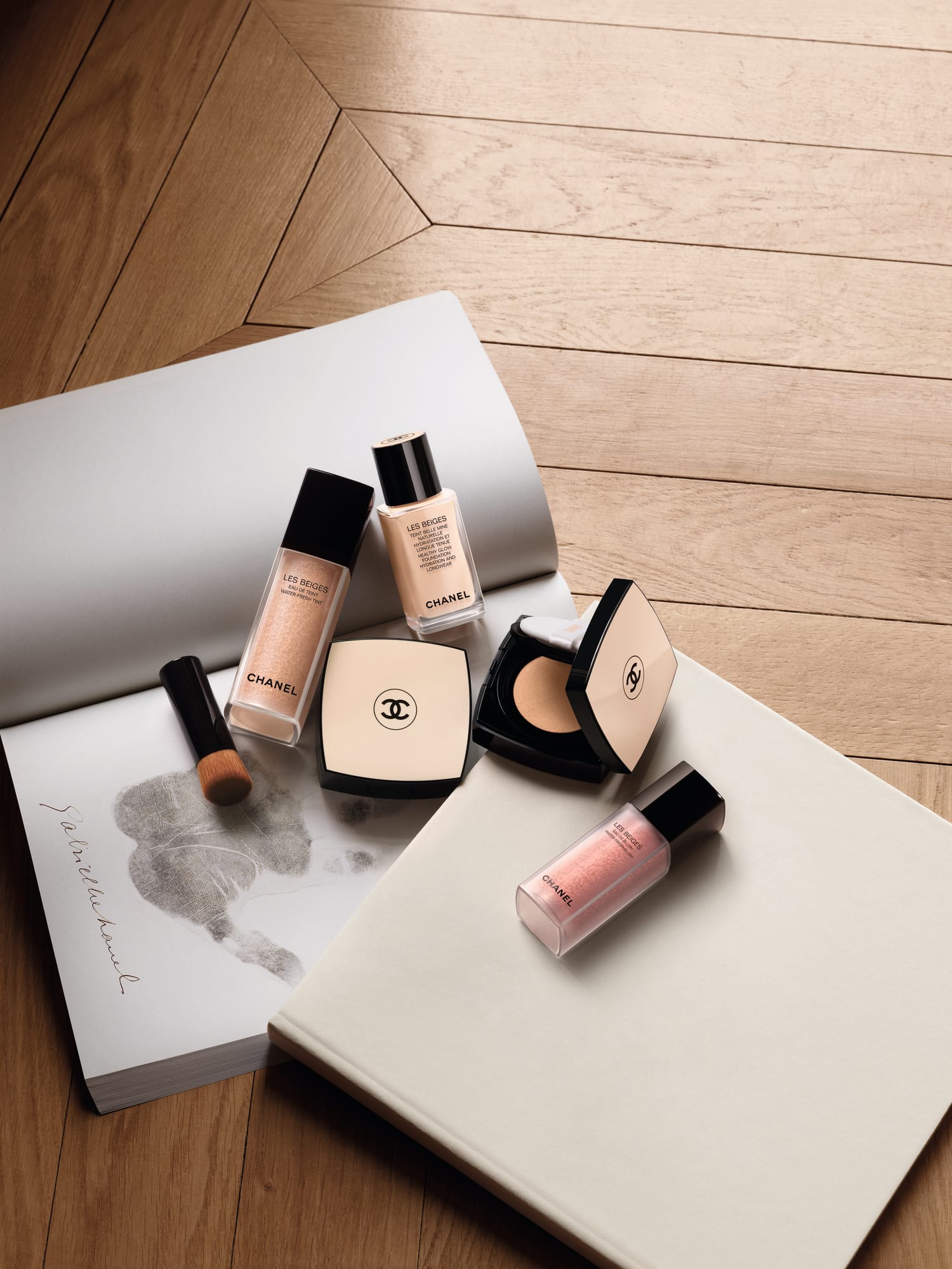 "This is my new favourite blush! Composed of 75 per cent water and then infused with micro-droplets of pigment, one wonders how it would apply to the face. Firstly, my tip is to try your best to go with the teensiest drop because once you warm it on the back of your hand to mix the shade, you will get a lot of blush. Then, just tap, tap for an instant flushed cheek look that comes with the impression of a healthy glow.
"It blends seamlessly, it's weightless and long-lasting. My pick is the one in the shade 'Intense - Coral' to really get those pink cheeks. The other three available shades are much more subtle and might need several layers to get the colour to show more." — Rachel Au, Editor
Kittie Yiyi Cross The Line Eyeliner Collection, RM476
"If you're looking for a great homegrown buy, you've found it. Local it-girl and fashion entrepreneur Kittie Yiyi recently launched her very own beauty brand, Kittie Yiyi Beauty, and I have been eager to get my mitts on it ever since. Fortunately for me, I was sent the brand's very first collection, aptly named 'Cross the Line', which features liquid eyeliners in six vibrant shades. 
"Anyone who knows me will know that my go-to makeup must-have is a good liquid liner, so my expectations were super high. I'm ecstatic to report that these are absolutely worth a purchase. For starters, the packaging alone is stunning. I love the baby pink pen case and it only makes it better that the applicator is so easy to use. The formulation applies super pigmented and dries down in just three to five seconds, making it especially ideal for graphic liner looks (something I've been experimenting with lately). It also stays true to its 24-hour wear claim; I wore this on my face and swatched it on my arm for an entire day (we're talking, like, 12-hours), and it hadn't faded or budged at all come nighttime. Consider me thoroughly impressed.
"My favourite shades are 'Dreamgirl Pink', 'Eyes On You Red', and 'Happiest Day Blue'—they are a fabulous way to upgrade your everyday liner and they don't need to be built up too much for maximum colour impact. That's not to say that I didn't like 'Big Sis Energy Yellow' or 'Perfectly Imperfect White', though—while they do require a few more coats (understandably, given that they are such light-coloured shades), I found that they showed up beautifully on my complexion and offered the same all-day-wear as the deeper-toned formulations.
"The only tip I have for anyone looking to get the best results with these liners is to make sure that you're using the liners on matte, oil-free skin. If you're prepping your skin with oily skincare and foundation, make sure that you're blotting any excess oil and setting with powder before you go in with these liners. Trust me—it'll go a long way with the long-wear factor." — Redzhanna Jazmin, Beauty Writer
Sisley Phyto Teint Nude, RM360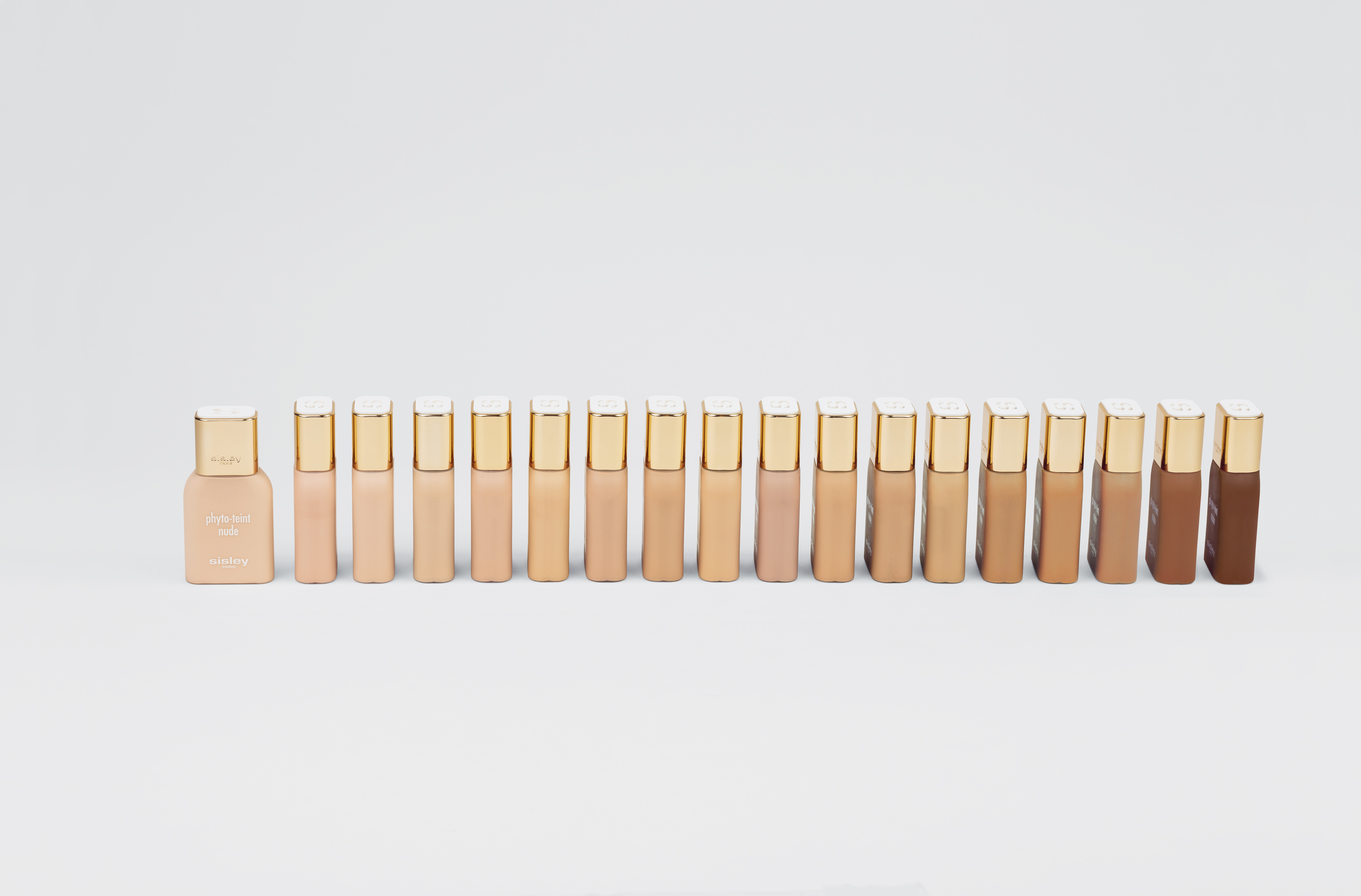 "Sisley is back with yet another complexion product, and this time the goal is a virtually undetectable finish. The Phyto Teint Nude foundation is a water-infused formulation that offers light coverage and all-day hydration. I have to concede—it delivers on its coverage claims and it does actually look very natural. Further, despite being 'barely-there', it did a great job of evening out my skin tone—I'm dealing with a huge hormonal breakout at the moment, and despite the fact that it is a light coverage foundation, it did a great job of concealing most of my spots, giving my skin that 'yours, but better' look. It applied really nicely with just my fingers, but if you're partial to brushes, it works just as well too.
"My only criticism of the formula is that I do find the foundation to be quite oily in general, which isn't great for my acne-prone skin type. That said, I wore it for a full day (11am – 7pm), and despite not setting it with any powders, it stayed put. I do hope that they expand the shade range for deeper skin tones soon as there are just ten shades available in Malaysia at the moment, but if you're on the fair to medium side there's definitely a shade for you.
"Overall, I probably wouldn't reach for it myself, but I would definitely recommend it to those with normal to dry skin. It gives the skin this glowy, dewy finish, and the hydrating components within the formula ensure that it doesn't cling to dry spots." — Redzhanna Jazmin, Beauty Writer
NARS Unwrapped Bijoux Large Eyeshadow Palette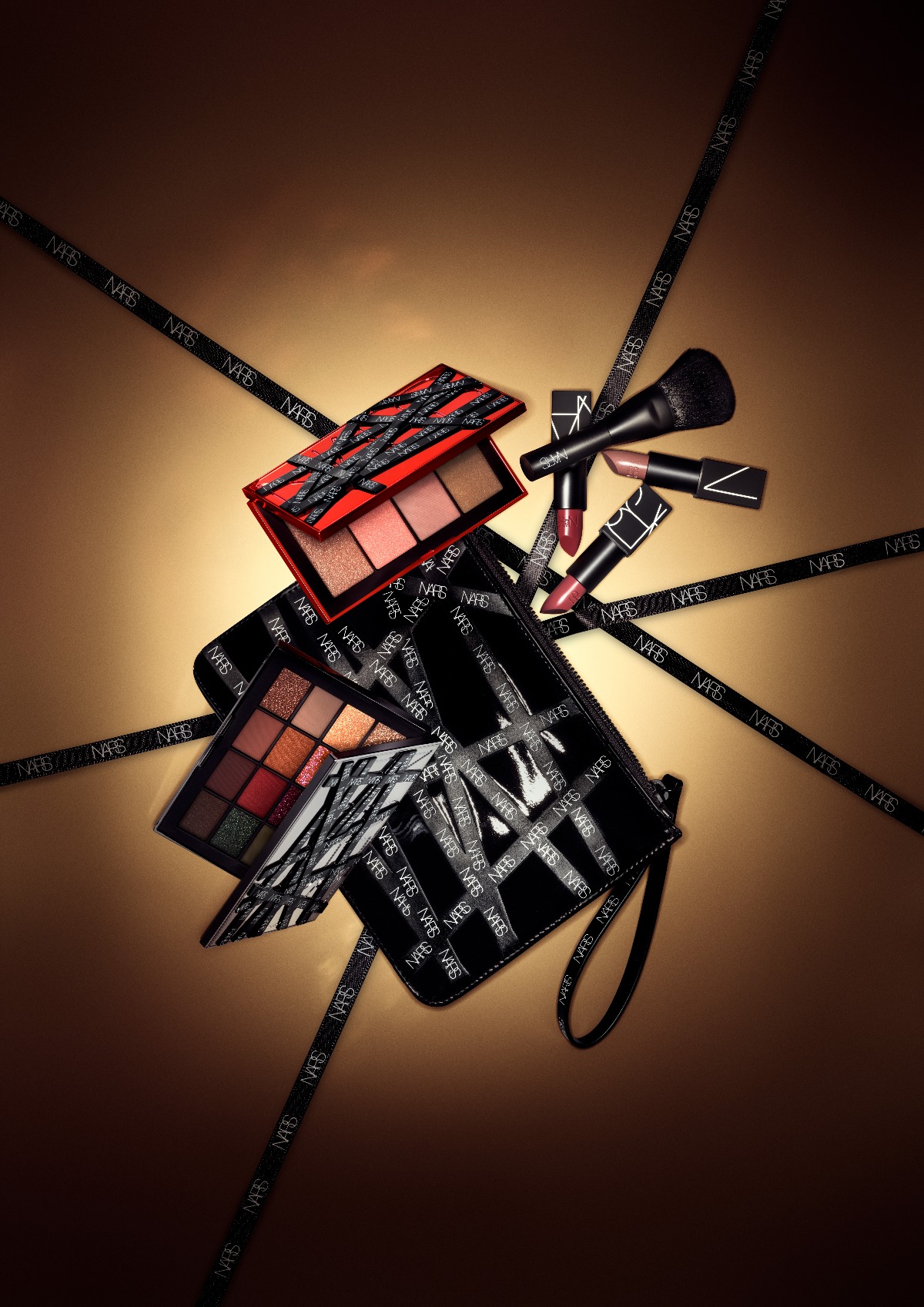 "When it comes to eyeshadows, I like there to be variety. Specifically, I'm looking for a nice range of shades, a generous assortment of finishes, and great packaging. This NARS palette ticks all of those boxes. I love the festive theme of glitters, reds, and greens in this palette, especially as they've been paired with a good spread of neutrals (can't go wrong with it, really). 
"Personally, my favourite shades in this palette have to be any of the glitter shades—they've got great payoff and add a stunning pop of drama to any look, which is something I'm definitely partial to. Overall, I could see myself getting good use out of this palette!" — Redzhanna Jazmin, Beauty Writer
Givenchy Le Rouge Sheer Velvet N°37 Rouge Graine, RM145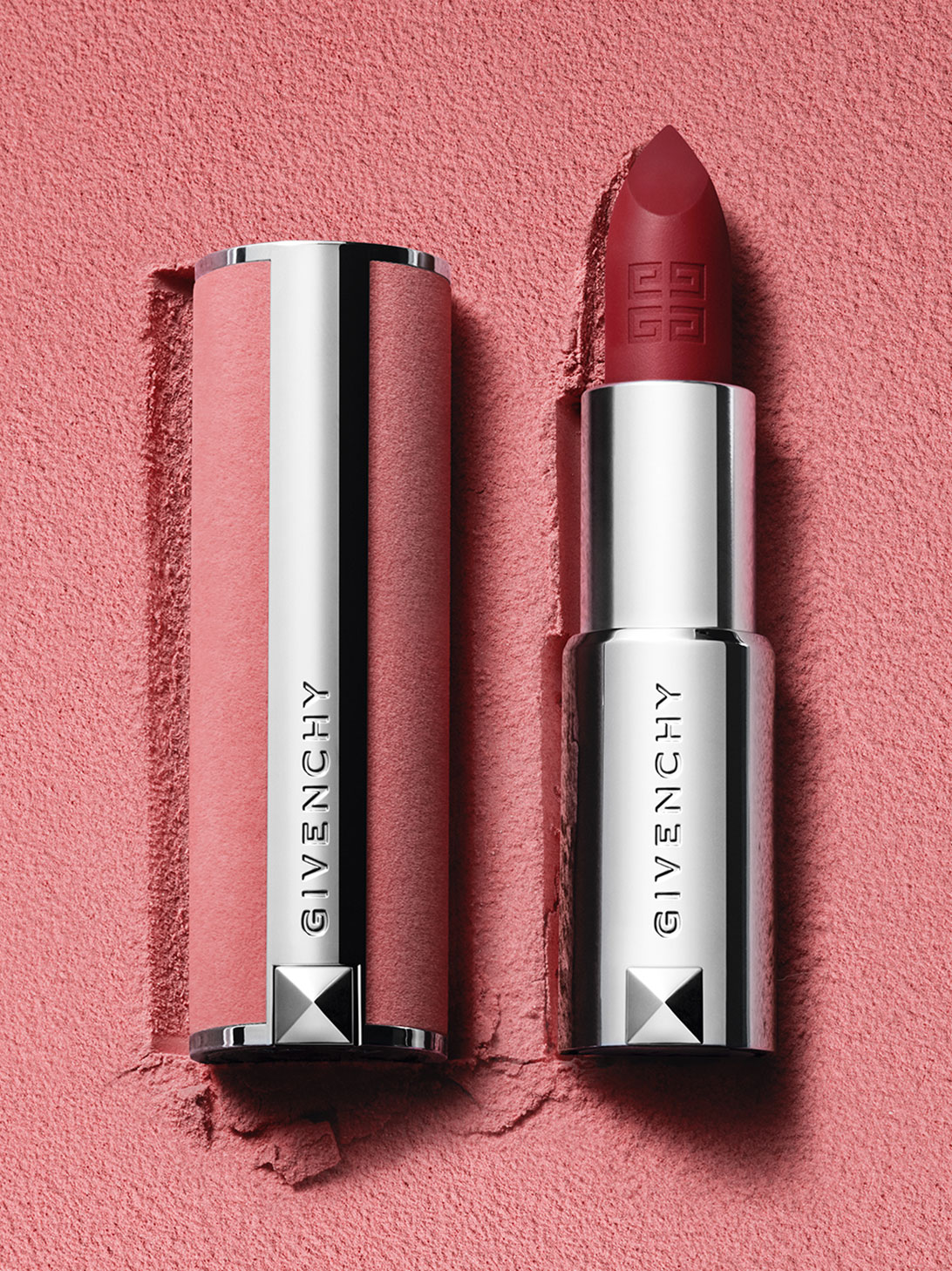 "It's been a while since I applied lipstick, but this Givenchy Le Rouge Sheer Velvet matte lipstick delivers quite a punch, whether it's the deep colour, the soft, powdery finish, or how comfortable it feels. It's lightweight in texture, glides on beautifully, and I almost forget that I'm wearing lipstick to begin with. We can thank the mango butter that it's infused with for that. It's also long-lasting (Givenchy claims it to last up to 12 hours), but while it did transfer a little onto my mask, there was still so much colour left—even after having a full meal. Enough said!" — Rachel Au, Editor
Nudestix Nudies Matte All Over Face Color Blush and Bronze in Moodie Blue, RM145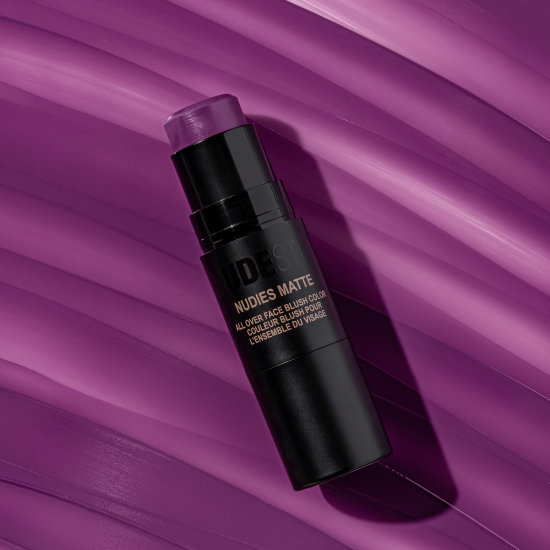 "Purple blush has taken TikTok by storm in recent memory, so when I was sent this viral blusher by Nudestix, I was keen to give it a go. My first attempt went quite poorly—word of advice: This stuff is pigmented. It is nowhere near as purple as it looks in the tube and actually applies to the skin with a really wearable berry tint.
"If (unlike me) you start off small and build it up gradually, it melts into your skin, allowing you to blend it easily, giving you a natural flushed-from-within look. I love the creamy, comfortable texture, but I have to say that I could do without the brush attachment. I find it so much easier to apply the product with your fingers. Swiping it onto your fingertips and tapping it gently into your cheeks gives you way more control over the product, allowing you to build it up to your desired strength. Personally, I use it all over my lids, cheeks, and lips for an easy everyday berry monochrome look." — Redzhanna Jazmin, Beauty Writer
Find more beauty reviews like this here.