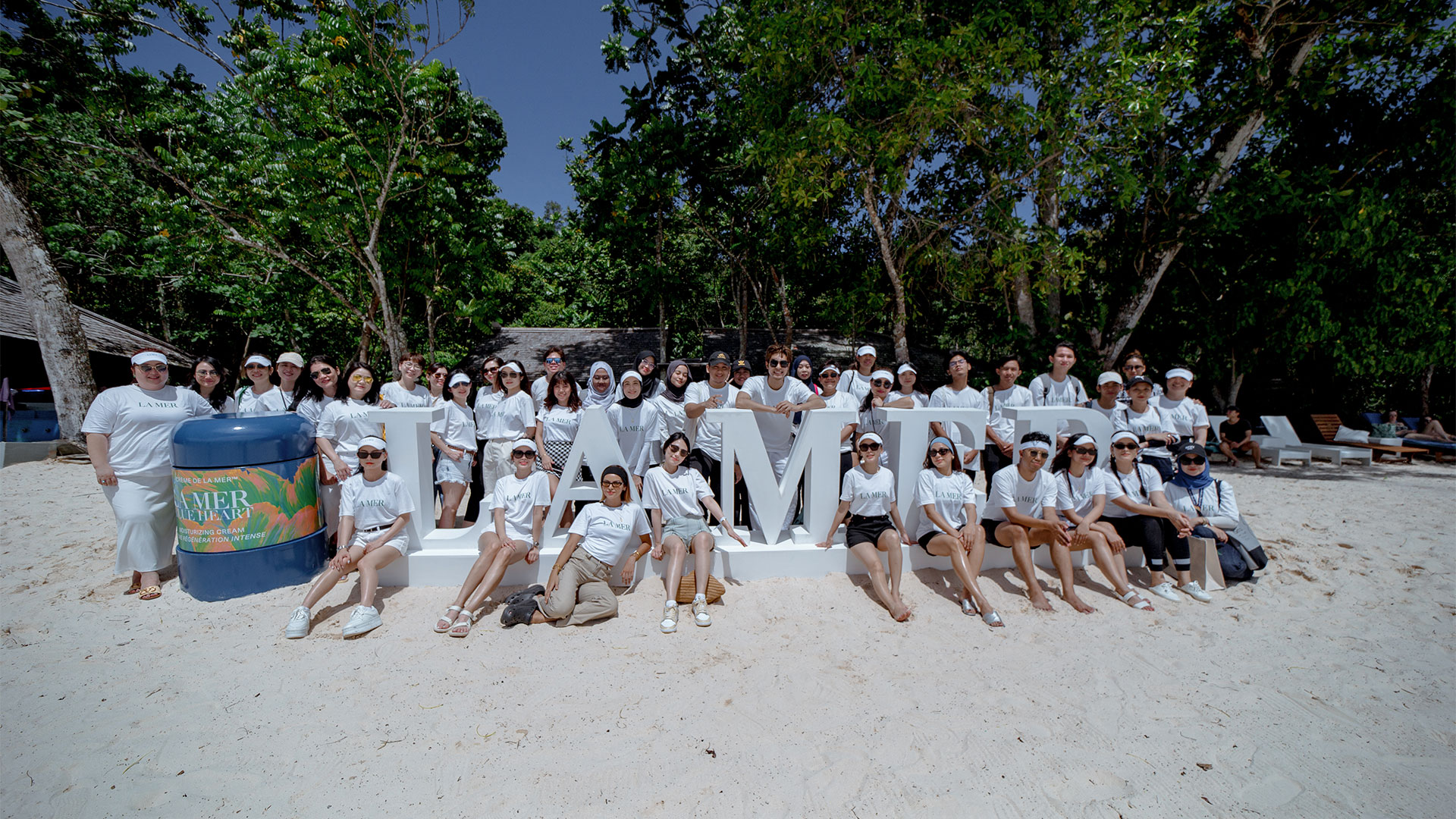 As a brand that's "born from the sea" and powered by the regenerative energy of sea-sourced ingredients, La Mer has long been synonymous with the ocean. While drawing on the ocean's rich resources, the luxury skincare brand has also committed to listening intently to its needs. In fact, La Mer has been contributing to ocean conservation efforts for over 15 years through its Blue Heart Initiative. 
A few weeks ago, I had the pleasure of joining a few Friends of La Mer to Gaya Resort Island in Sabah to be a part of the La Mer Blue Heart campaign. For a self-professed thalassophile, what entailed was both incredibly enlightening and humbling.  
FROM SEA TO SKIN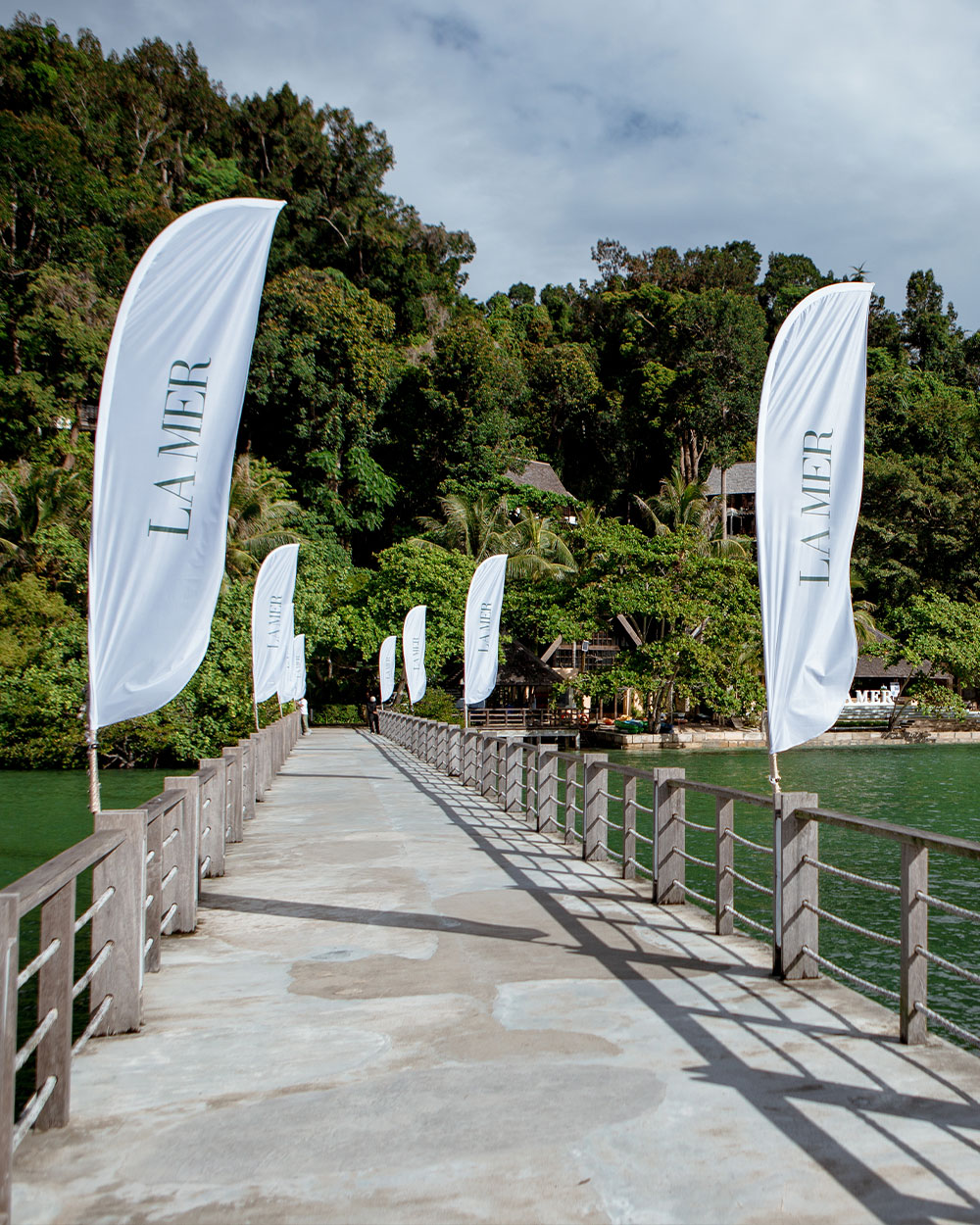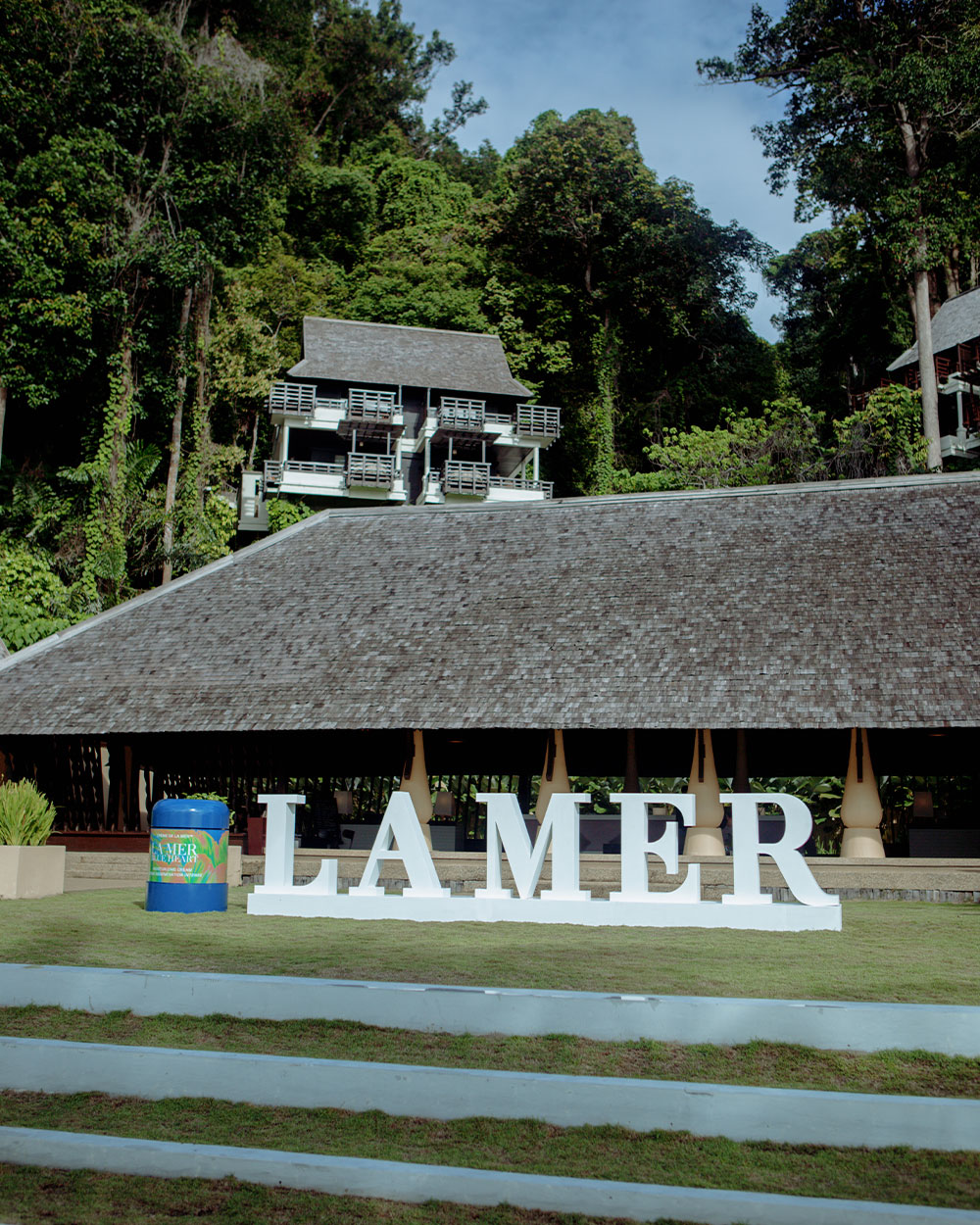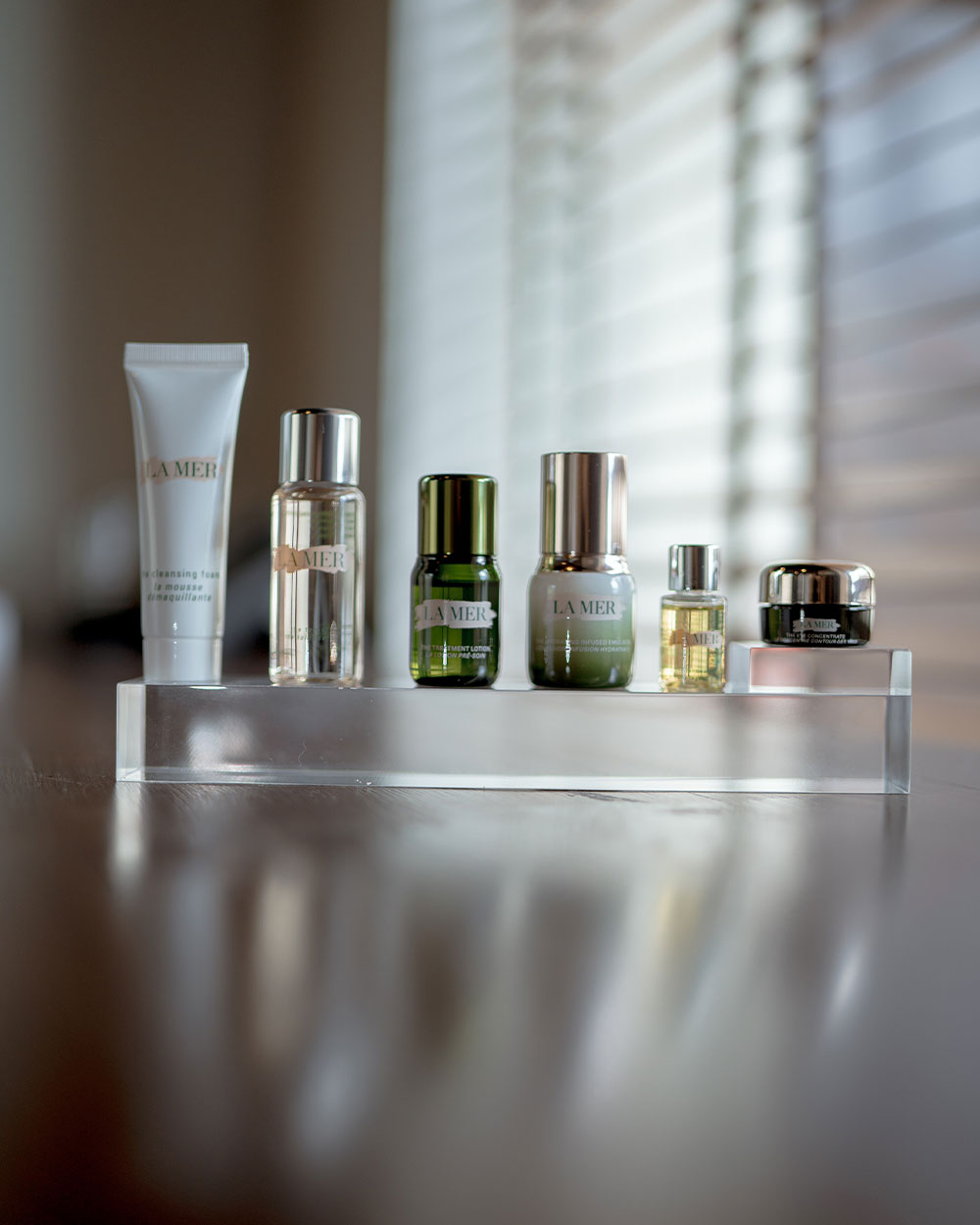 Upon checking into my room at the ocean-facing island resort, I found a full range of La Mer skincare products sitting neatly on one side of the sink counter. On the other, the star product—the Crème de la Mer Blue Heart (its name literally means cream of the sea)—had its own designated podium.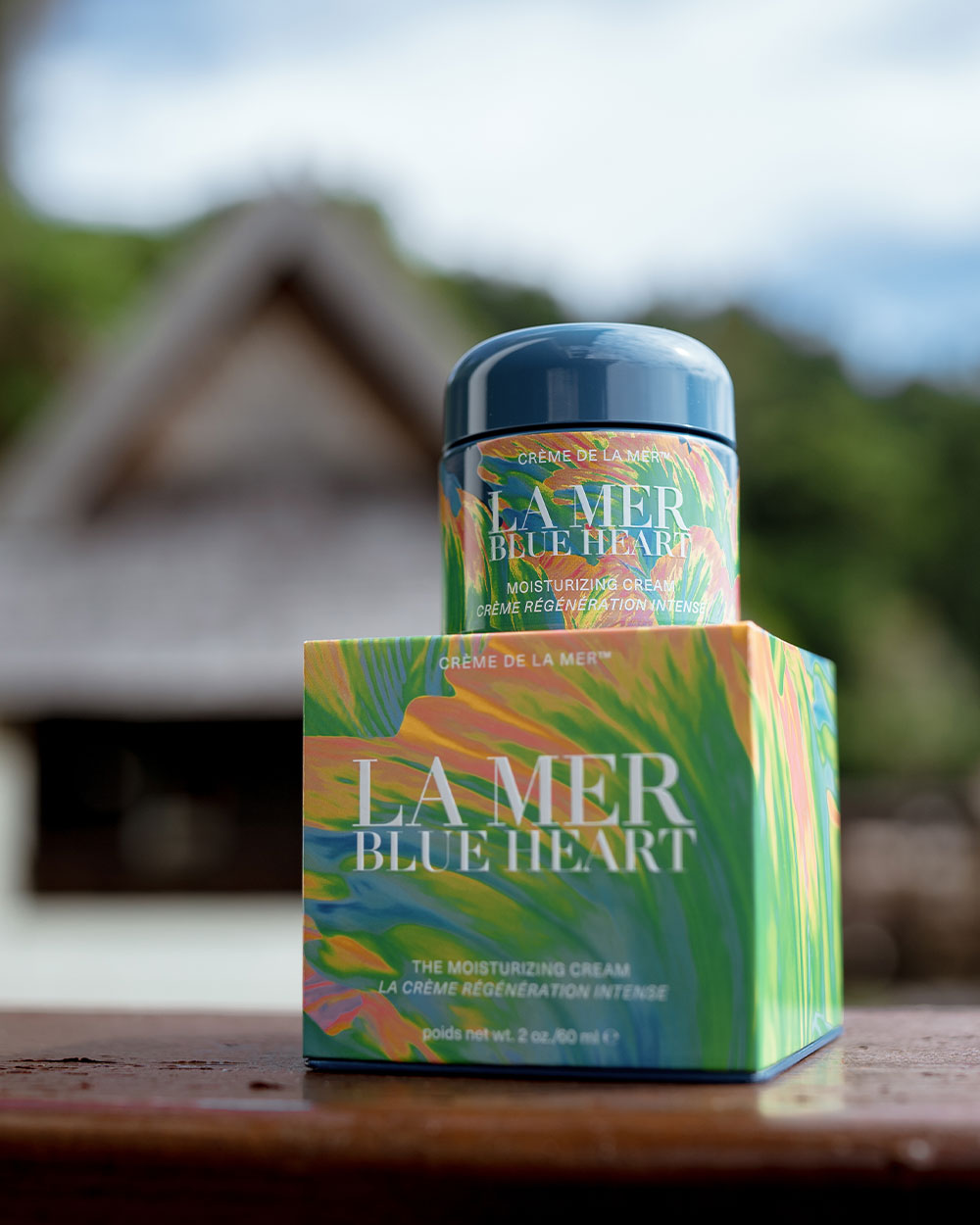 Arriving in a collectible new limited edition design for 2023, this iconic ultra-rich cream boasts the same Miracle Broth™ that flows through all of La Mer—giving it anti-aging, moisturising and soothing properties. The legendary elixir is formulated from Giant Sea Kelp hand-harvested in the pristine waters of the Pacific coast, prized for its renewing energy. This method of harvesting ensures the sustainability of the precious resource, and at least 90 per cent of the sea plants that La Mer uses are responsibly sourced today.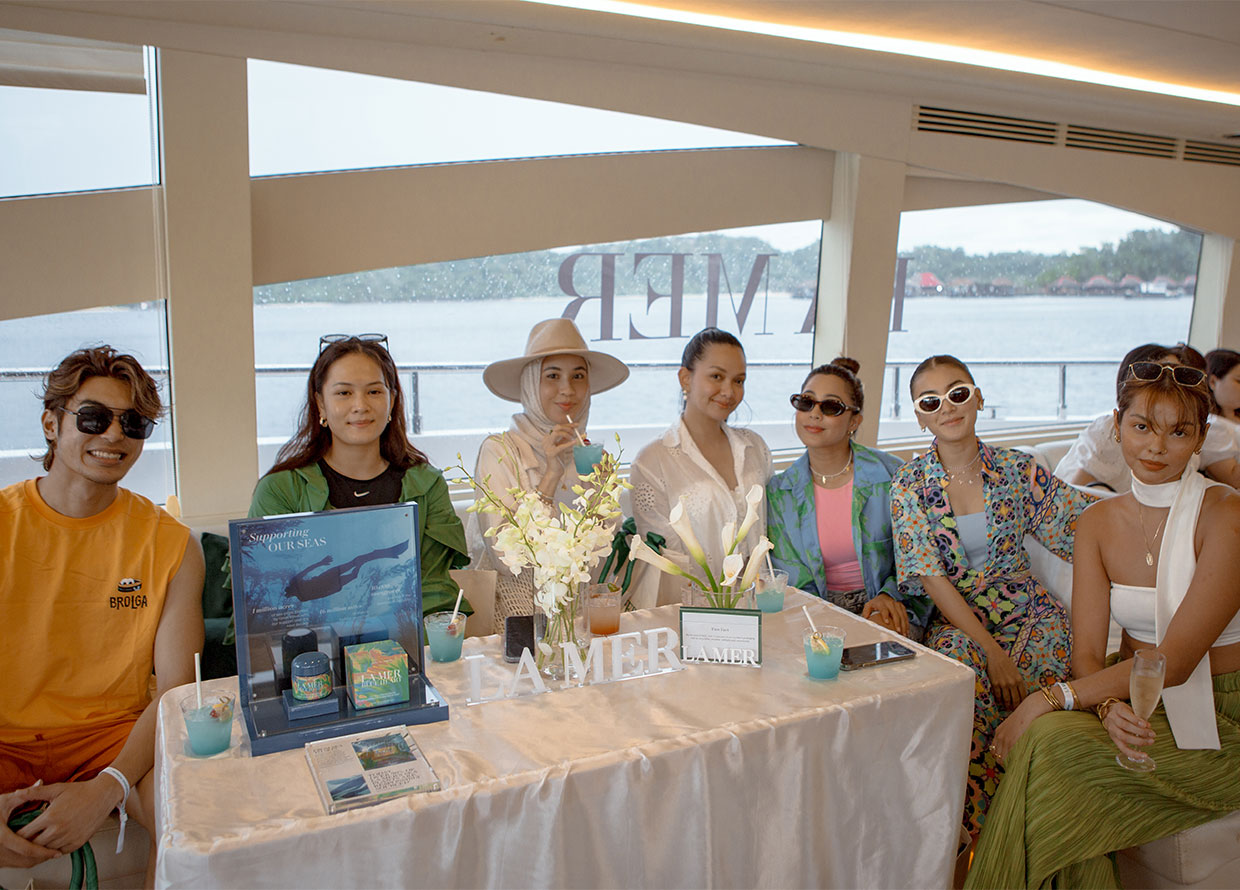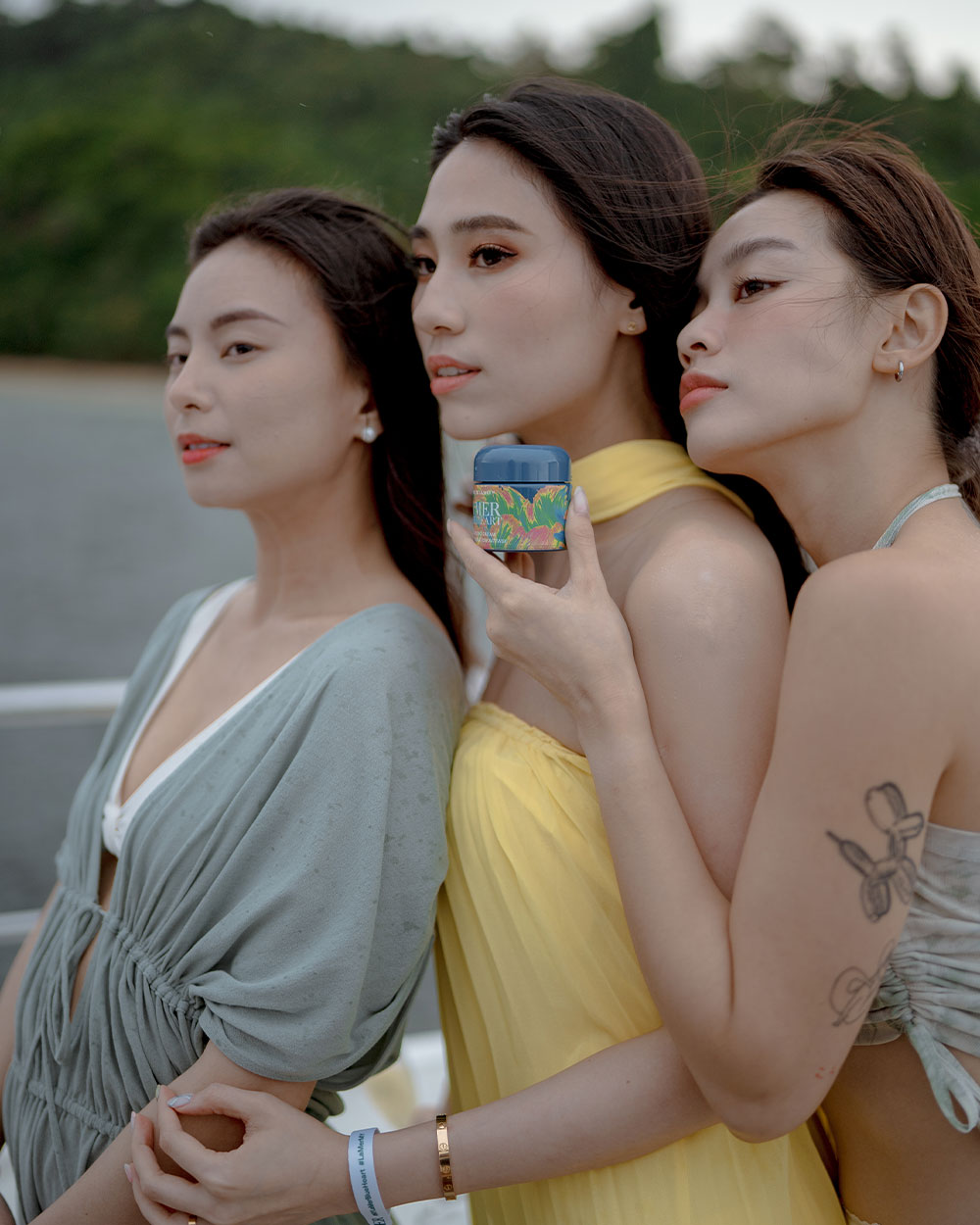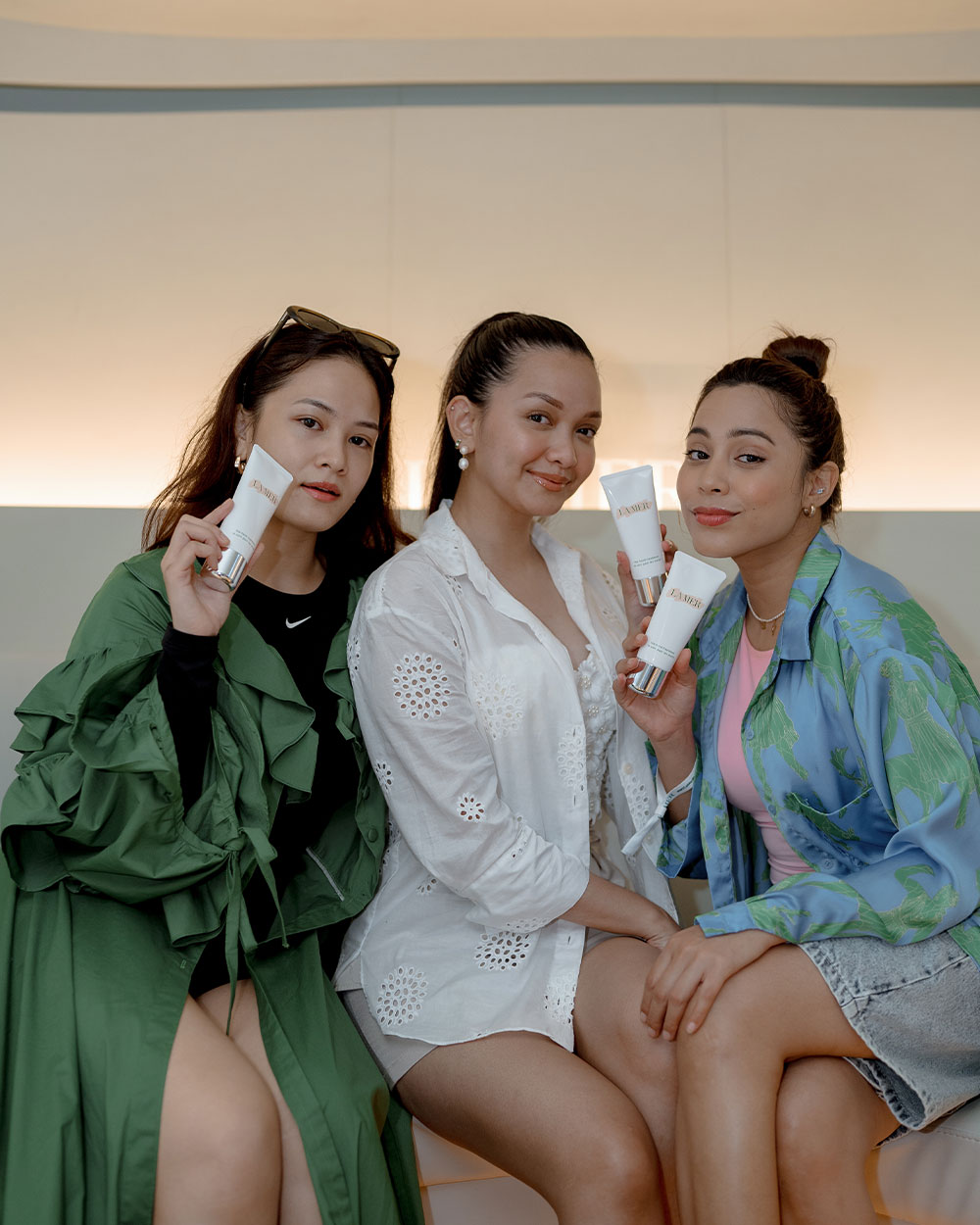 To experience its regenerative powers first-hand, my companions and I were whisked away onto a yacht stocked with La Mer's skincare heroes. While aboard, we were pampered to light bites, refreshing drinks, and, best of all, a hand and shoulder massage using products infused with the Miracle Broth™. Suffice to say, we were glowing by the time we got back in time for a shower and dinner on the first night. 
TRUE BLUE HEART
The next morning, we set out bright and early to the Gaya Island Resort Marine Conservation Centre to learn about its initiatives to protect the ocean and its inhabitants. Only a five-minute boat ride away from the resort's jetty, the centre is home to a recovery tank for rescued green sea turtles, a coral nursery for aquaculture and restoration efforts, and coral reef display tanks for educational programmes.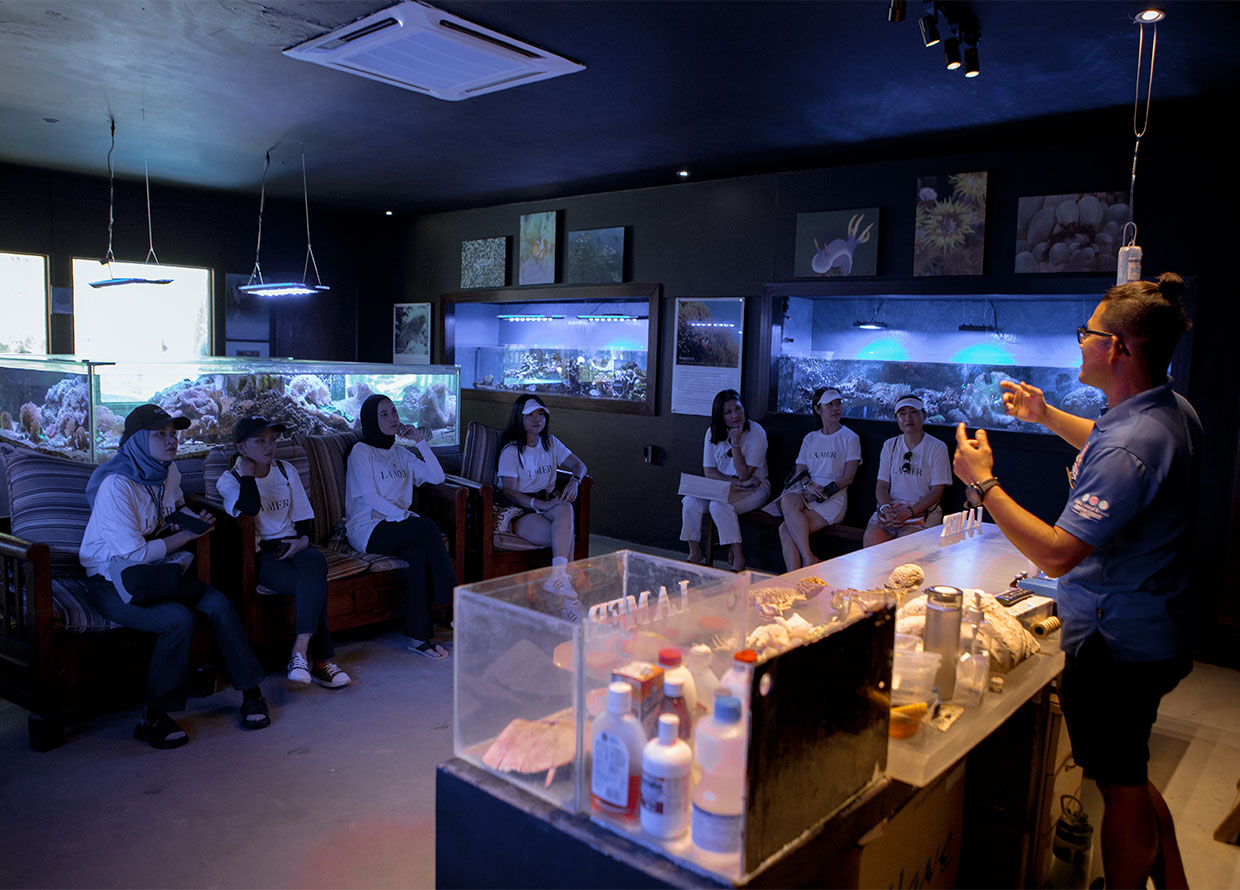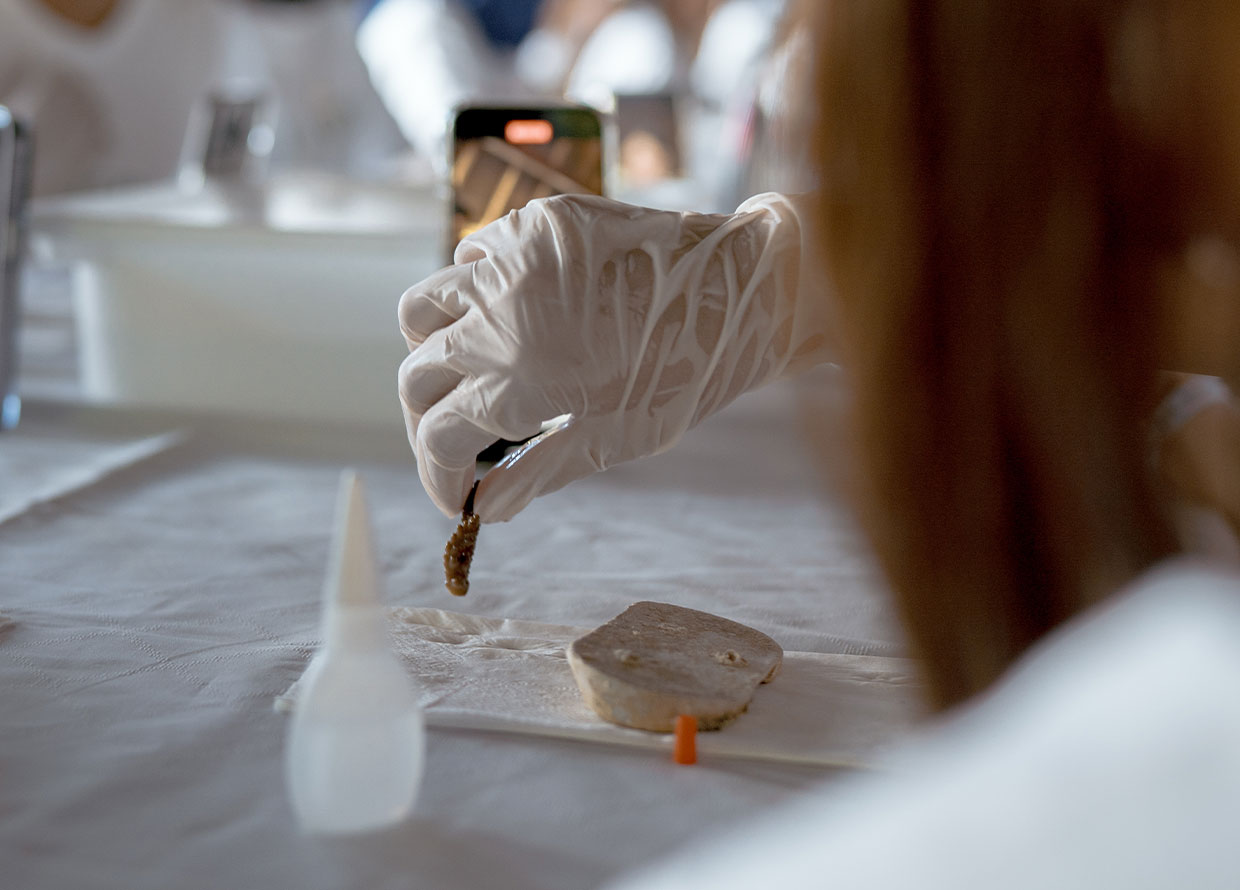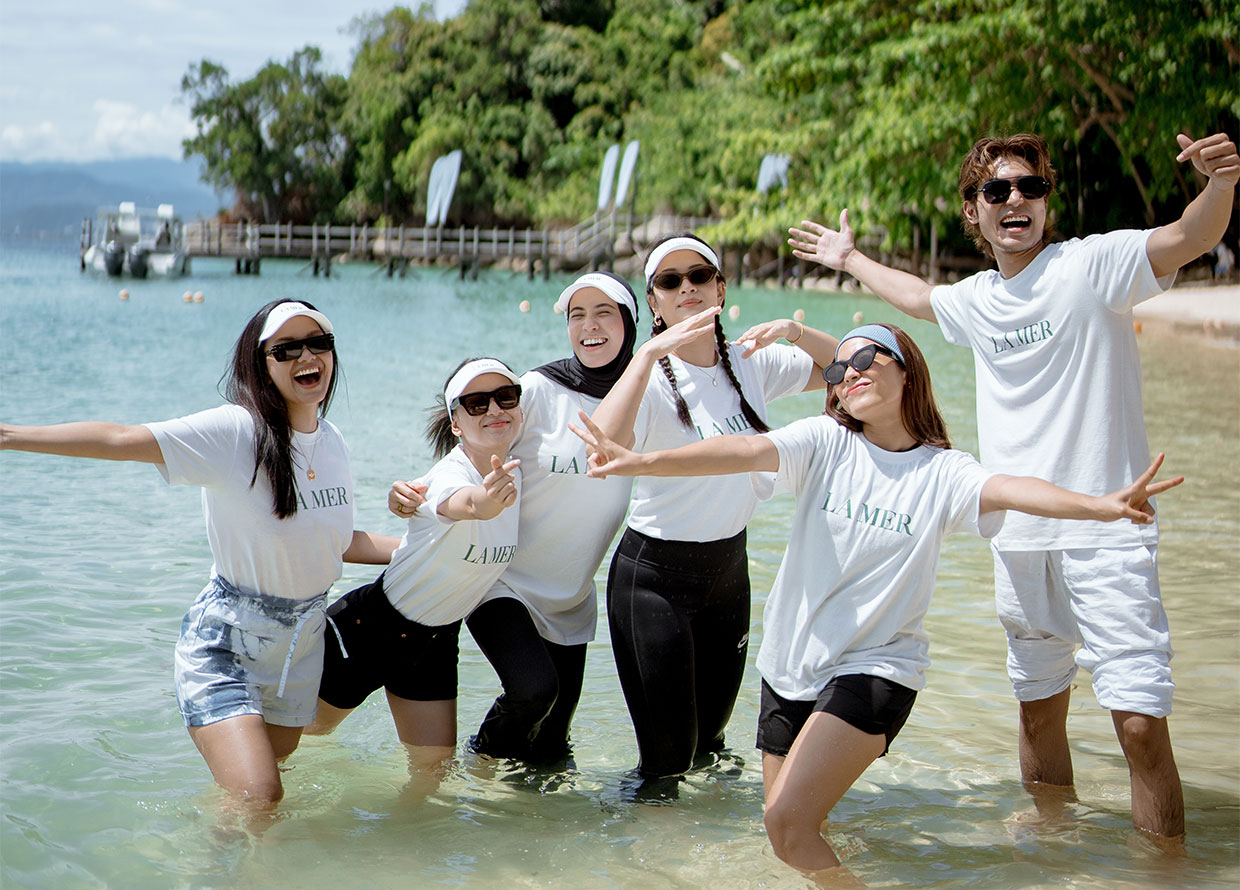 Aside from educating themselves, guests are welcome to engage in the marine centre's coral reef conservation in collaboration with Reef Check Malaysia. This includes collecting broken or non-viable coral fragments, attaching them to coral blocks or artificial reef structures, placing them in the nursery for observation, and returning them to the Tunku Abdul Rahman Marine Park to rehabilitate damaged areas. Together with Friends of La Mer, I gladly sat down to contribute. Some of us attached soft corals to a frag, while others glued hard corals on. The whole process was relatively simple, and yet the hope it brought for the future of the ocean was inexplicably soul-stirring.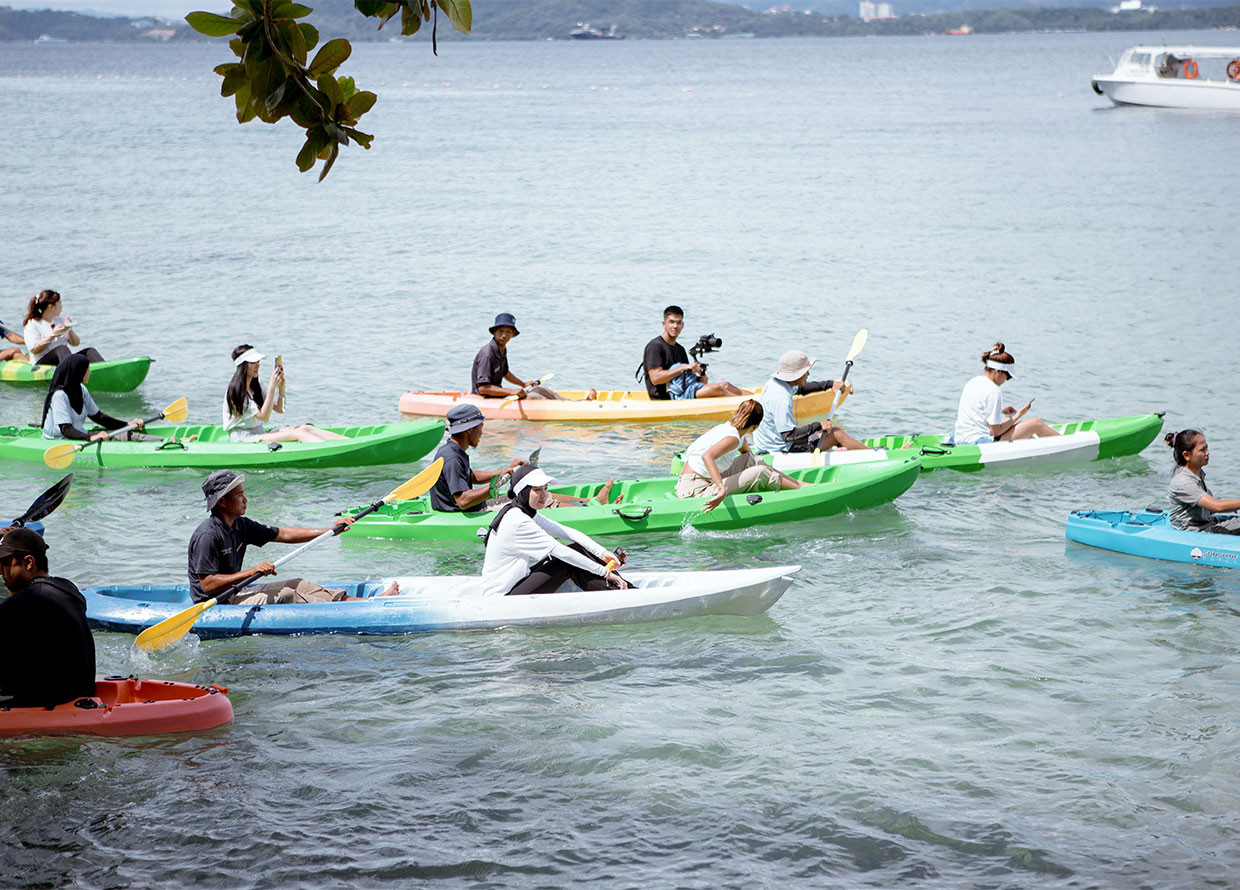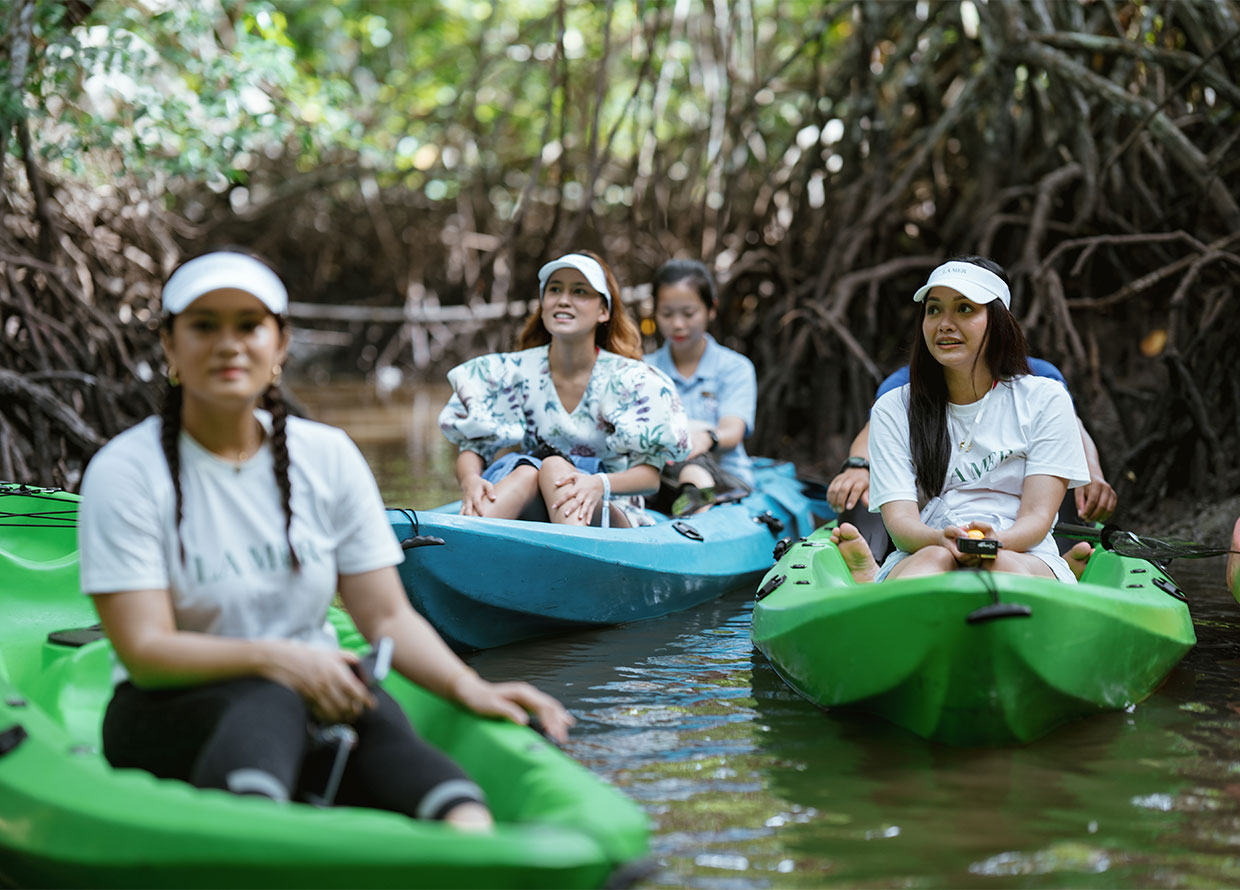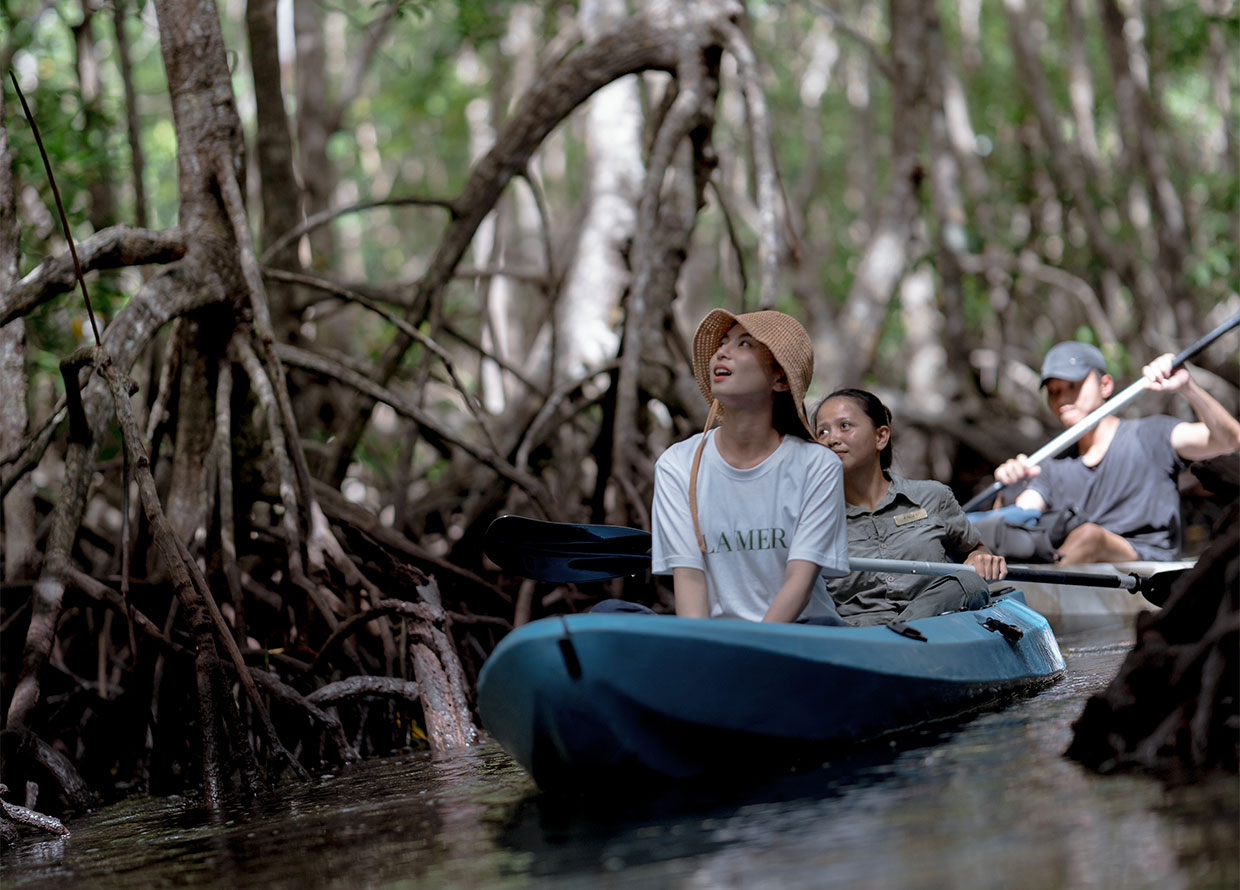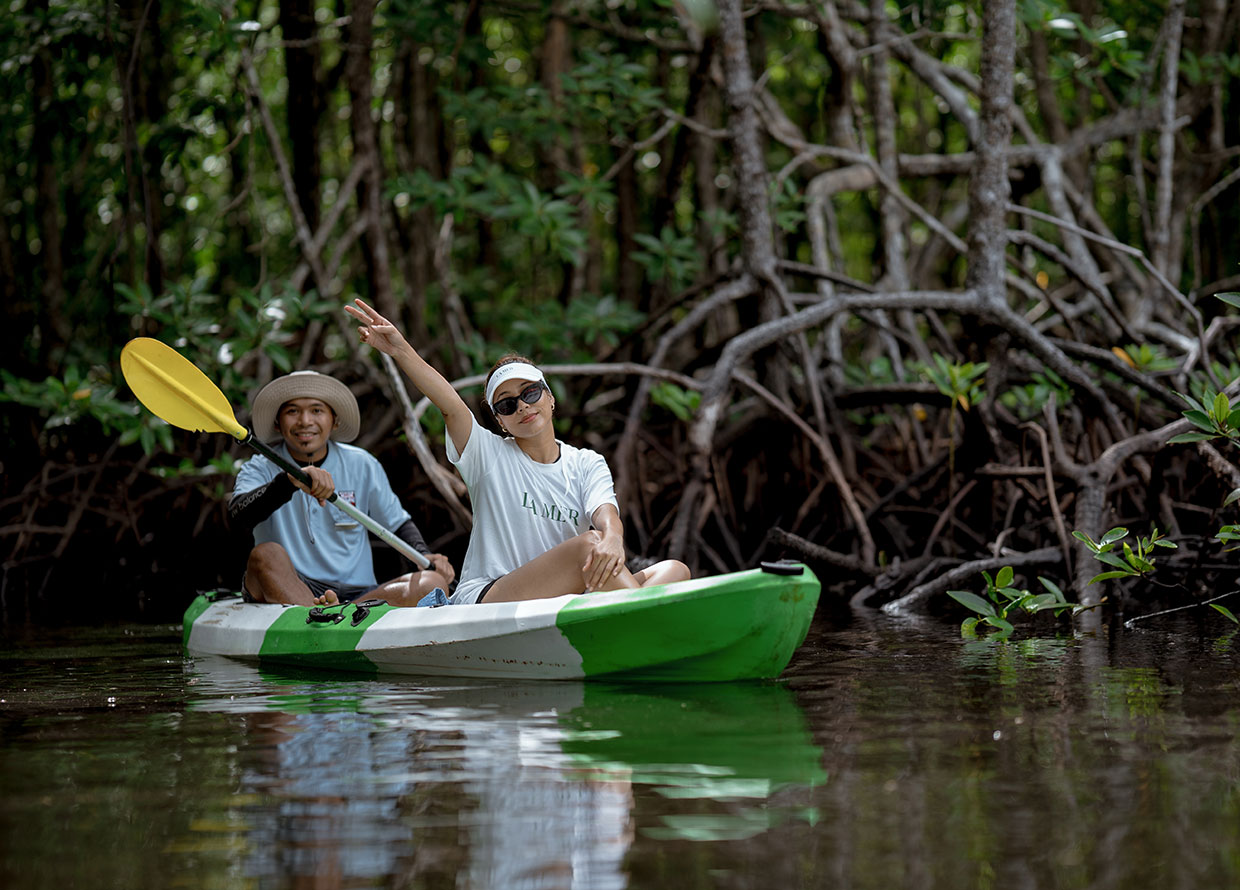 After a hearty lunch back at the resort, we were taken on a guided kayak tour into the mangrove forest—one of the ocean's greatest defenders. Not only do they shield coastal communites from heavy rains and storms while preventing erosion, but they also improve water quality and provide habitat for a wide array of species. Coral reefs, in particular, depend on their water purifying ability to keep the water healthy. Perhaps more importantly, they are able to store up to five times more carbon than other forests—which plays a crucial role in mitigating climate change.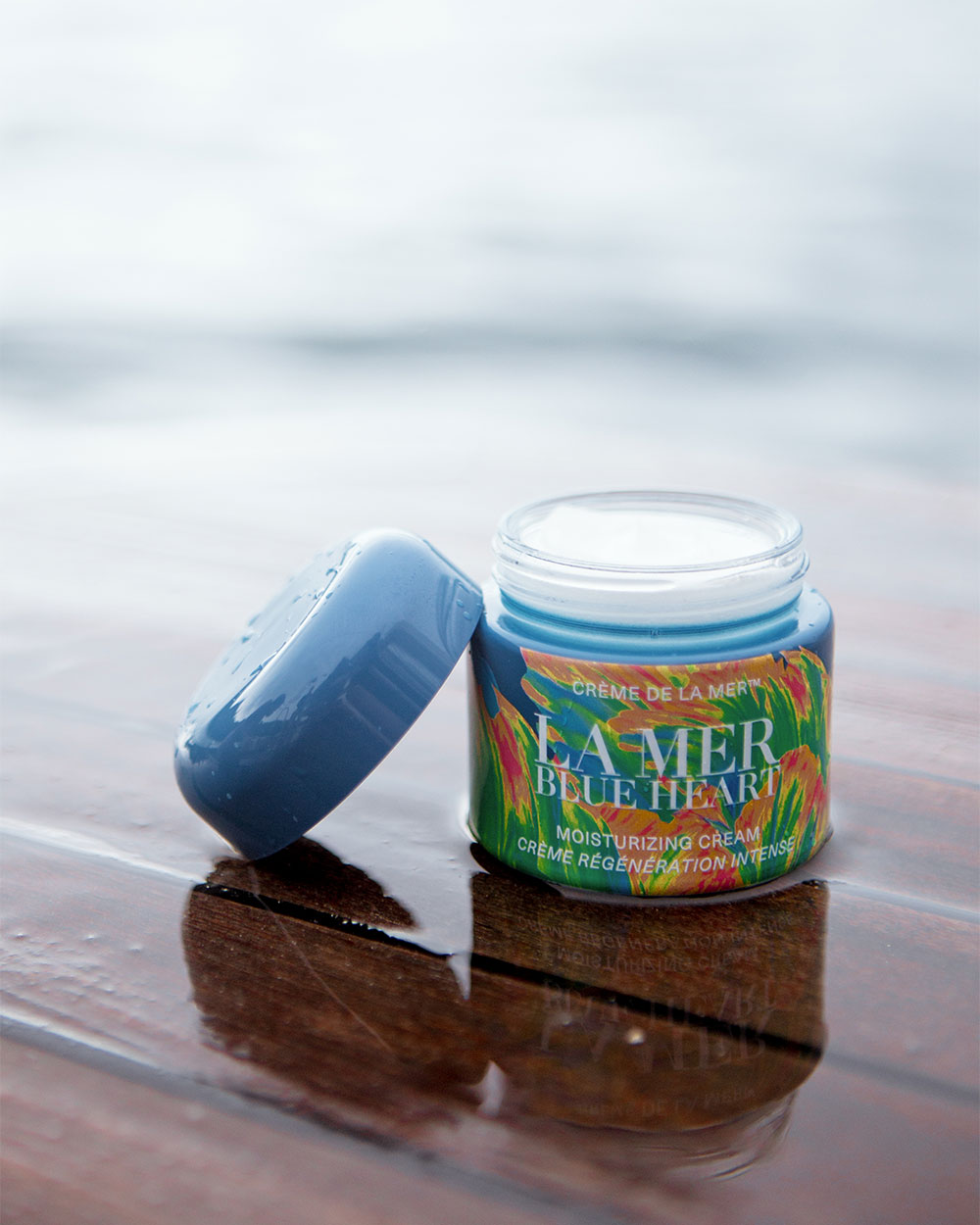 I didn't need another reason to love the ocean, but the La Mer Blue Heart campaign gave me plenty more anyway. By the end of the trip, it left me in renewed awe and gratitude for the ocean—nature's gift that keeps on giving—and inspired me to do my part to protect it. 
Watch our Instagram Reels on the trip here. To find out more about the La Mer Blue Heart campaign, visit this website. 
For more beauty stories, click here.
| | |
| --- | --- |
| SHARE THE STORY | |
| Explore More | |