Five new fragrances to upgrade your beauty shelf—and your olfactory taste
From Chanel's upgraded Coco Mademoiselle to Louis Vuitton's charming new men's fragrance, these new scents are worth scoring if you're looking to elevate your beauty routine—or if you're just feeling boujee: 
Chanel Coco
Mademoiselle L'Eau Privée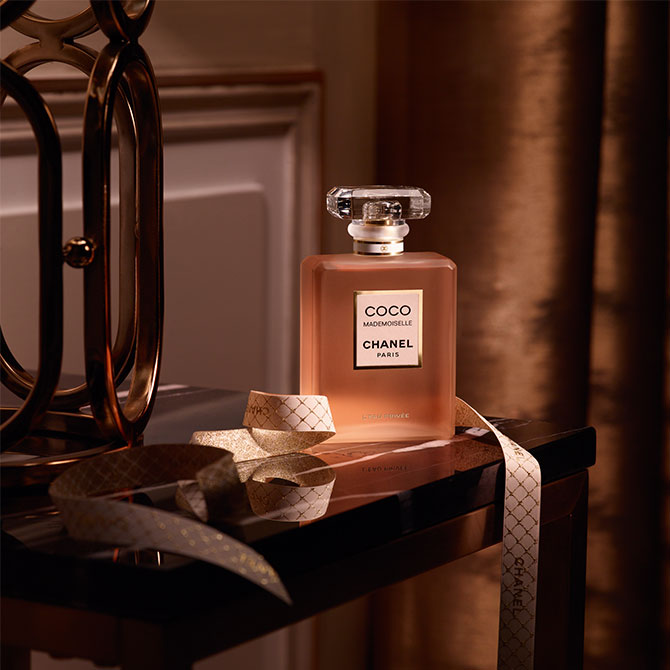 Notes: Sparkling orange, a floral accord of jasmine absolute and rose petals, white musk.
Perfect for: An indulgent evening in—a spritz on your negligée, silk sheets, or your skin would do the trick.
Chanel's Coco Mademoiselle gets a new iteration for a night out—or in, if that appeals to you. Master Perfumer Olivier Polge toned the woody notes down in the L'Eau Privée for an oriental touch, giving the fragrance a sensuous, enigmatic trail. The revamped bottle is luxe personified, with frosted glass and gold lettering that will make a statement on any vanity.
Chanel Coco Mademoiselle L'Eau Privée (RM515 – 100ml) is now available at Chanel Beauty boutiques
Jo Malone London Lost In Wonder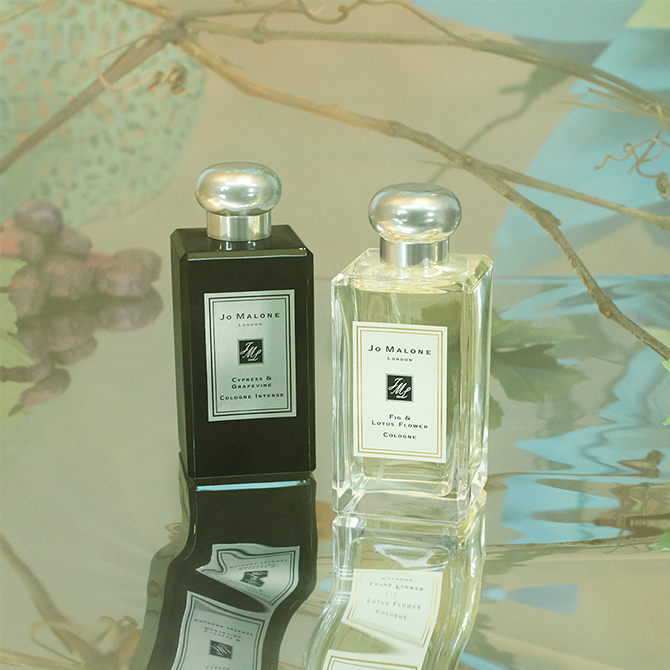 Notes: Verdant fig leaf, fresh lotus flowers and an earthy base of vetiver in Fig & Lotus Flower; while Cypress & Grapevine has resinous cypress, a blend of cedarwood and vetiver, and moss for a warm, evergreen fragrance.
Perfect for: Those who love fresh, green/floral scents reminiscent of a walk in the woods—an invigorating combination when paired.
Whether you're huge on florals or generally incline towards woody fragrances (especially if vetiver is what you look out for), Jo Malone London's Lost In Wonder is one to score for its aromatic character. Find out how you can best wear this collection from the brand's VP of Global Education here.
Jo Malone London Lost In Wonder is now available at Jo Malone London boutiques
Louis Vuitton Météore

Notes: A zesty range of citruses including Sicilian mandarin, Calabrian bergamot, middle notes of Tunisian neroli and spicy peppers (Guatemalan cardamom and Indonesian nutmeg) and Java vetiver for an ambery finish.
Made for: A getaway scent that could very well be your new signature, especially if you're keen on masculine fragrances that come with an unconventional twist (read: the citrus opening will blow you away).
You can trust that Louis Vuitton's fragrances will always pack a punch—and the new Météore is no different. "Here, freshness is not only a starting point, it becomes a major vector, a backbone around which all the other elements orchestrate and interlace," says Master Perfumer Jacques Cavallier Belletrud.
Louis Vuitton Météore (RM1,150 – 100ml) is now available at Louis Vuitton boutiques
Gucci A Chant for the Nymph

Notes: A unique floral blend of frangipani, ylang ylang, and Tahitian gardenia (tiaré flower) along with soft vanilla. 
Made for: This is an Oriental floral lover's dream housed in a stunning flacon—A Chant for the Nymph is a sweet floral addition to Gucci's Haute Perfumery line. We're already envisioning a tropical vacay with this one.
Blended by Master Perfumer Alberto Morillas, Gucci's A Chant for the Nymph is customisable and can be layered with the perfumed oils and scented waters within the same collection, especially if you're looking for a unique sillage that's personalised.
Gucci A Chant for the Nymph (RM1,469 – 100ml) is now available at Gucci Beauty KLCC store
Diptyque City Candles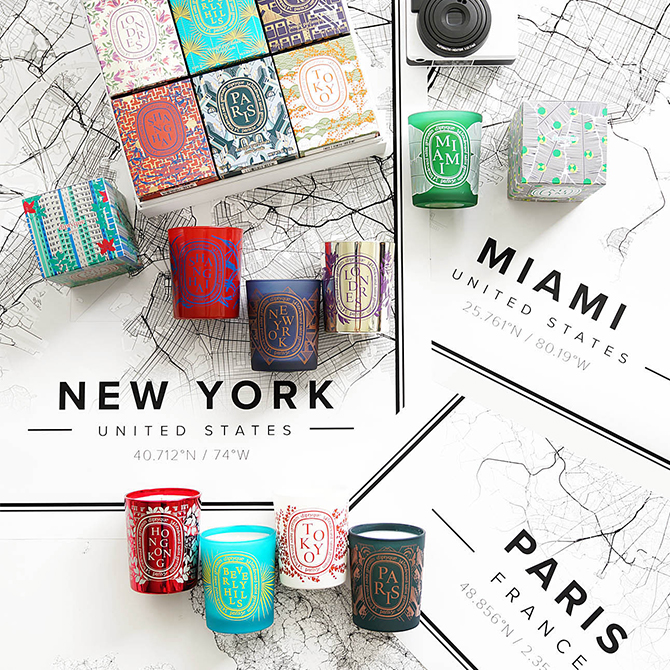 Collection details: Diptyque's celebrated City Candle collection will be making its way to Kuala Lumpur this month and we're more than excited. Usually sold in their respective cities (for a limited time), the full collection—comprising Berlin, Beverly Hills, Hong Kong, London, Miami, New York, Paris, Shanghai and Tokyo—will be available in Diptyque's Pavilion store for 10 days only. Our favourites? Tokyo for a soothing blend of incense and cypress and Paris' chypre accords with a hint of lavender.
Perfect for: Anyone and everyone—you don't really need a reason to spruce up your abode with these stunners. The best part? You don't even need to travel to any of the nine cities to score them. 
Diptyque City Candle Collection will be available from 17–27 September at Diptyque Pavilion Kuala Lumpur
Check out more fragrance stories here.