We spoke to Jo Malone London's Chris Wyatt on the latest Lost In Wonder collection and how nature can be a driving force in creating the cleanest of scents
If beguiling scents are what you are inexplicably drawn to, Jo Malone London's new Lost In Wonder collection is one to explore for its intriguing, multifaceted nature. Inspired by the ancient Hanging Gardens of Babylon, two fragrances—Fig & Lotus Flower and Cypress & Grapevine—come as different as night and day, yet both complement each other in more ways than one.
During the recent virtual digital launch for this collection, we had a chat with Chris Wyatt, Vice President of Global Education for Jo Malone London on what to expect from this dynamic duo and how to best layer these fragrances for an enigmatic scent trail.
5 Minutes with Chris Wyatt
What were your first thoughts when you had a whiff of the Lost In Wonder collection?
I instantly knew that these scents were a step change for Jo Malone London. They both have such a unique quality to them yet are both extremely wearable scents. They are scents that have true character and personality.
Who do you think Lost In Wonder is made for?
This collection is perfect for anyone who is looking for something a little different—scents that are universally appealing yet both exude an air of mystery when worn on the skin.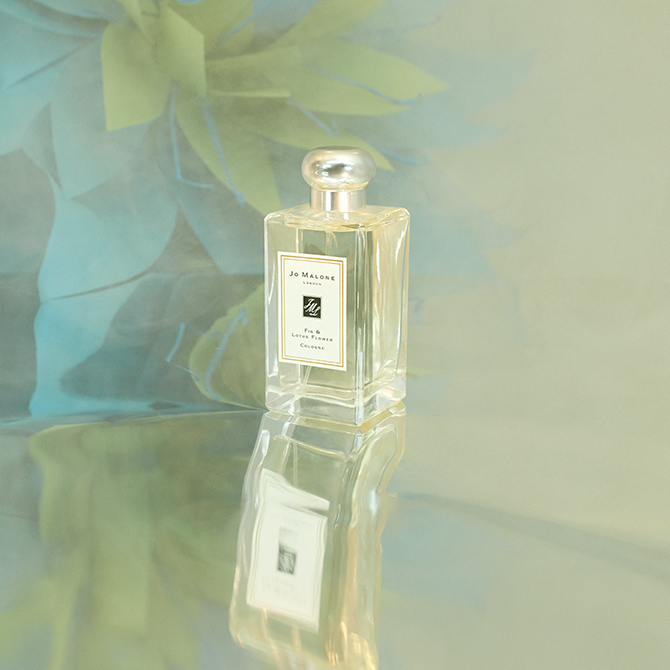 What draws you to a specific fragrance?
I am always driven by instinct, when I smell a scent I think about the feeling and memories that it evokes for me. I personally am really pulled in by scents that have notes that make me think of rich woods, paired with clean freshness. I know this is why was pulled in straight away by Cypress & Grapevine.
What are your all-time favourites—and the best ways to layer the Lost In Wonder colognes?
I personally like to put the richer, deeper fragrances on first, so I would wear Cypress & Grapevine as a base and then just add a subtle accent of Fig and Lotus Flower on my pulse points.
I also personally really enjoy wearing Cypress & Grapevine with Vetiver & Golden Vanilla. Both fragrances contain a vetiver note and work wonderfully well together. I tend to wear this combination more in the evening, when I want to create something a little more striking.
For a male if you want to make Cypress & Grapevine even more powerful and masculine, I actually love to wear it with Oud and Bergamot adding a richness to the woody notes.
Finally, to create a dewier combination try Fig & Lotus Flower try it with Wild Bluebell. The two fragrances work so wonderfully well together because they both have these delicate, aquatic notes.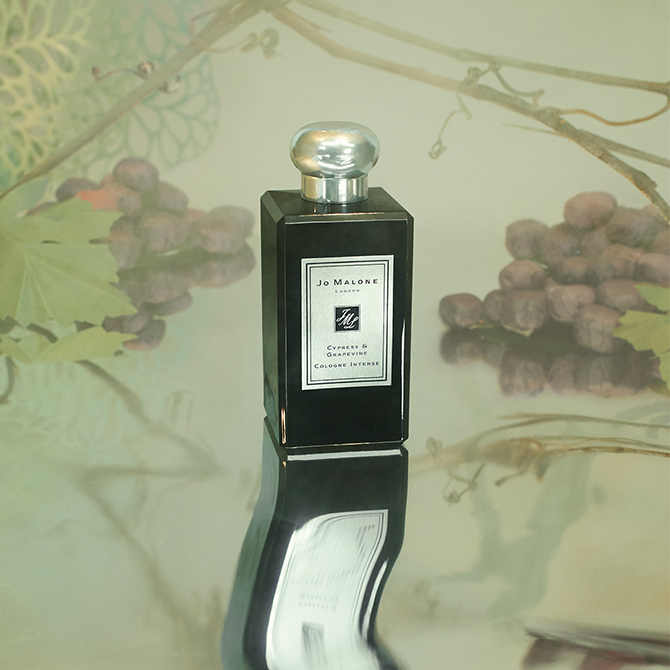 Lost In Wonder is inspired by the ancient Hanging Gardens—what do you think makes a compelling scent that's inspired by nature?
Nature gives us so much in terms of ingredients to use, I find that scents inspired by places and the outdoors, give you that feeling of travel.
For me this is something quite important. At a time when I am spending more time at home, my scent allows me a little piece of escapism in my mind.
Jo Malone London Lost In Wonder collection is available this September at all Jo Malone London boutiques nationwide.