Beauty
The best fine line tattoo artists to book in KL
Delicate ink
Image credits: @tsuk1tsuk1/ Instagram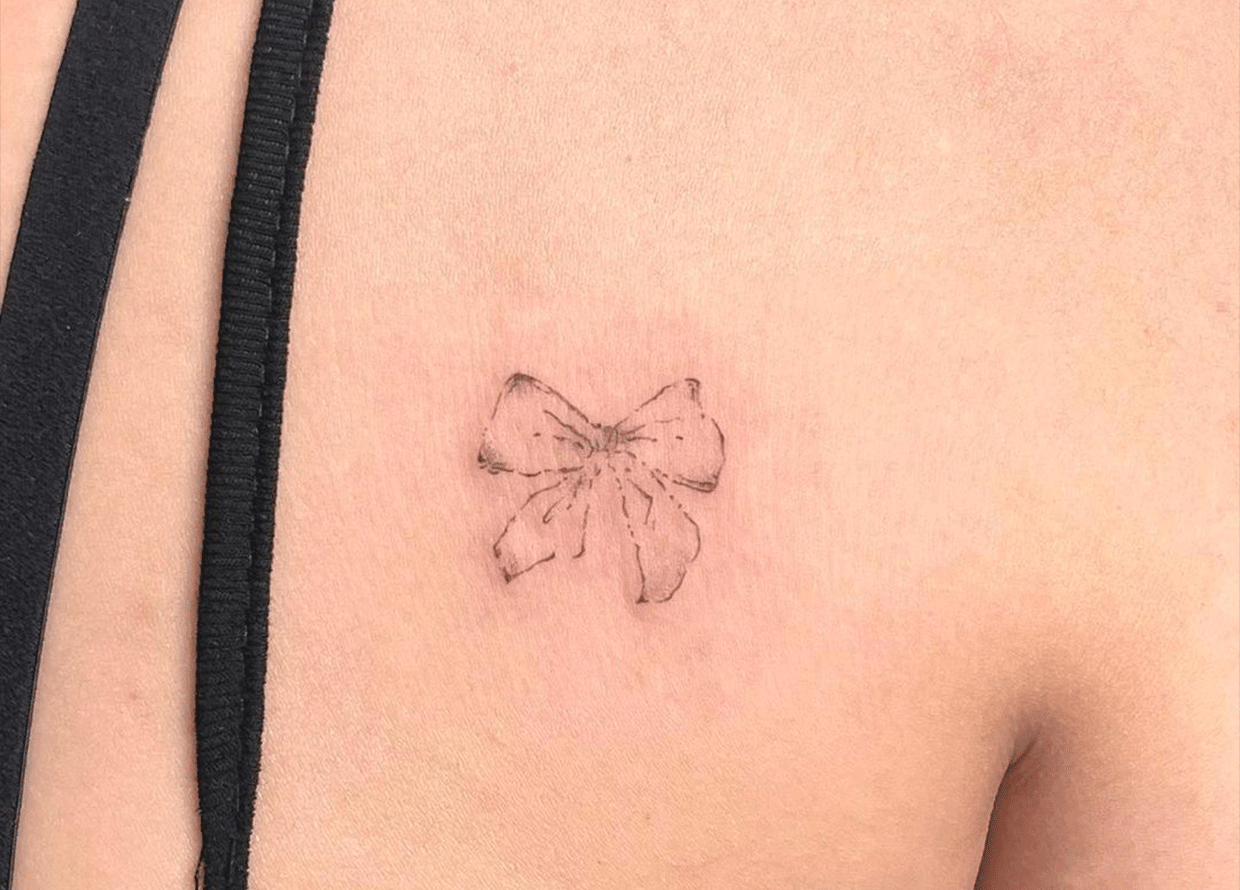 Tattoos don't have to be big and bold. If you're a soft girlie who wants to ink your skin, fine line tattoos might just be what you're looking for.
Not all of us can be Bella Hadid or Hailey Bieber, but we sure can try! One way to emulate the It-girls? Delicate, barely-there ink. Fine line tattoos are a great option for those who are looking for body art that feels more elegant. Typically using a single small needle to etch thin and dainty lines onto the skin, this tattoo style has grown in popularity in recent years. It's particularly popular among ink newbies as fine line tattoos tend to be less painful than regular tattoos—you can thank the smaller gauge needles for that!
READ: Trendy tattoo ideas to inspire your next ink
However, there are also some drawbacks that come along with the benefits. Firstly, fine line tattoos tend to fade more quickly than regular tattoos because of their, well, fine lines. That said, it really depends on the location of your ink and how well you take care of the tattoo post-ink (click here for more aftercare tips). Either way, if you're down with this "fine" idea, here are some tattoo artists to visit to get delicately inked.
Tsuk1tsuk1
View this post on Instagram
This tattoo artist nails "soft girl core" in all her designs. From butterflies to ribbons to teddy bears to rabbits—find all the cutest designs here. The artist releases new designs every month, limited to one person for each graphic. You can also show her a reference photo if you want to customise your own designs. Of course, like every tattoo shop, a non-refundable booking deposit is required.
Blanc Art Studio 
View this post on Instagram
This tattoo studio in Bangsar has an impressive and extensive portfolio of fine line tattoos. Whether you're looking for ornate and intricate designs or small and simple etchings, they've got you covered. Plus, the friendly service will be sure to calm your nerves pre-appointment.
Bear The Paint Tattoo Studio
View this post on Instagram
It's all about the attention to detail at this tattoo studio. You can definitely trust them to nail even the most complex designs, from cityscapes to realistic portraits. Also, if you're someone who appreciates a serene atmosphere when you get inked, you'll love the clean and minimalistic environment of this studio. Tattooists there have also earned rave reviews for their hygienic process and thorough explanations.
Sugeeepokes
View this post on Instagram
If you're on the lookout for a unique and clean tattoo, look no further. Specialising in machine tattoos, Sugee offers both flash designs and custom services so you can make sure that your ink is exactly what you have in mind. We love Sugee's floral designs in particular, but their portfolio also includes abstract animal portraits.
Replayink Tattoo
View this post on Instagram
If you're looking for coloured or fine line tattoos, you've got to try this spot. In fact, this studio has a few tattoo artists under its umbrella, each with their own distinctive style. From 3D, photorealistic tattoos and abstract tattoos to custom lettering, Replayink Tattoo basically has every style of ink covered.
Cheer Ink Tattoo Studio
View this post on Instagram
Last on the list is a popular go-to when it comes to dainty fine line tattoos. The artists at Cheer Ink offer a wide range of styles from cute and colourful to distinctive and edgy to suit any customer. Of course, if you are looking to get huge pieces done—we're talking full back pieces or sleeves, the experts at Cheer Ink Tattoo are also ready to fulfil your wildest dreams.
For more tattoo reads, click here.
| | |
| --- | --- |
| SHARE THE STORY | |
| Explore More | |