Are you ready for a recap? We doubt—but here it is anyway. Ahead, find out what happens when you put Elon Musk and Miley Cyrus on live TV together (with Grimes lurking backstage), as well as all the biggest celebrity transformations that happened this week.
Elon Mush has no idea how to use a face mask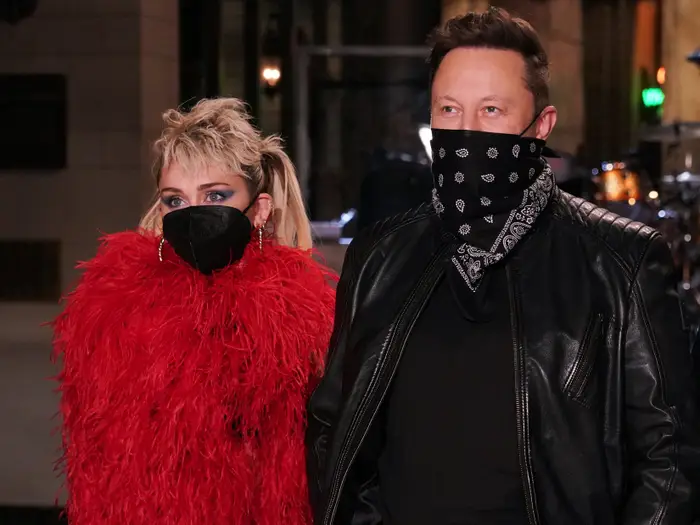 In case you missed it, last week's SNL ended up being a pretty huge affair. The guest of honour, Elon Musk, was accompanied by his wife, Grimes, and musical guest Miley Cyrus. Musk, who marked the appearance with a 'bandana' face mask, had us pretty sceptical over his choice of PPE. While it does look like the billionaire does have a 'regular' face mask under his heinous handkerchief, it's difficult to tell what it's made of, much less whether it's effective against the transmission of COVID-19.
Regardless, however, the Tesla CEO's episode worked to bring in some much-needed viewship to the show. Further, it gave us all an opportunity to see the billionaire sporting an array of costumes from Wario to a generic doctor and more. Watch a few clips of his appearance (plus some choice commentary) here:
Miley Cyrus and Grimes both get hair makeovers
View this post on Instagram
As mentioned, another star to hit the SNL stage last weekend was Cyrus, who turned up sporting an edgy faux-hawk as opposed to the mullet we've become accustomed to. In a photo posted to Instagram, the singer posed with Musk's baby mama, Grimes, who looked positively ready to party. Dressed as Princess Peach for that heinous Mario-themed skit, the duo are made for a cute, colour coordinated unit.
Watch Cyrus perform her live rendition of 'Plastic Hearts' here:
Miley Cyrus performing Plastic Hearts on SNL!pic.twitter.com/AQYLJKvLsW

— Miley Nation (@MileyNation13) May 9, 2021
Drew Barrymore gets tatted on national TV
The actress-turned-tv-host got inked on Mother's Day with a special dedication to her family. Locate on her inner forearm, the cursive lettering reads "Home is where we are".
Inspired by a phrase she came up with after having her daughters, Olive and Frankie, "Home is where we are" is an ode to the bond between Barrymore and her children.
In a later video posted to her IGTV, Barrymore explains: "I never knew what home was until I had my daughters. I thought, 'I'm gonna make us a home that will be forever and so strong', and then life changed and our plans changed, and we had to move and it all ended up working out."
"When I was in rental apartments, or not knowing where life was going, or so upset that the plans I tried to solidify for my kids had changed, it really led to the discovery of what home really means for me," she continues. "That is that if we are together, wherever we are, home is where we are."
Watch the IGTV below here:
View this post on Instagram
Rihanna has a pixie again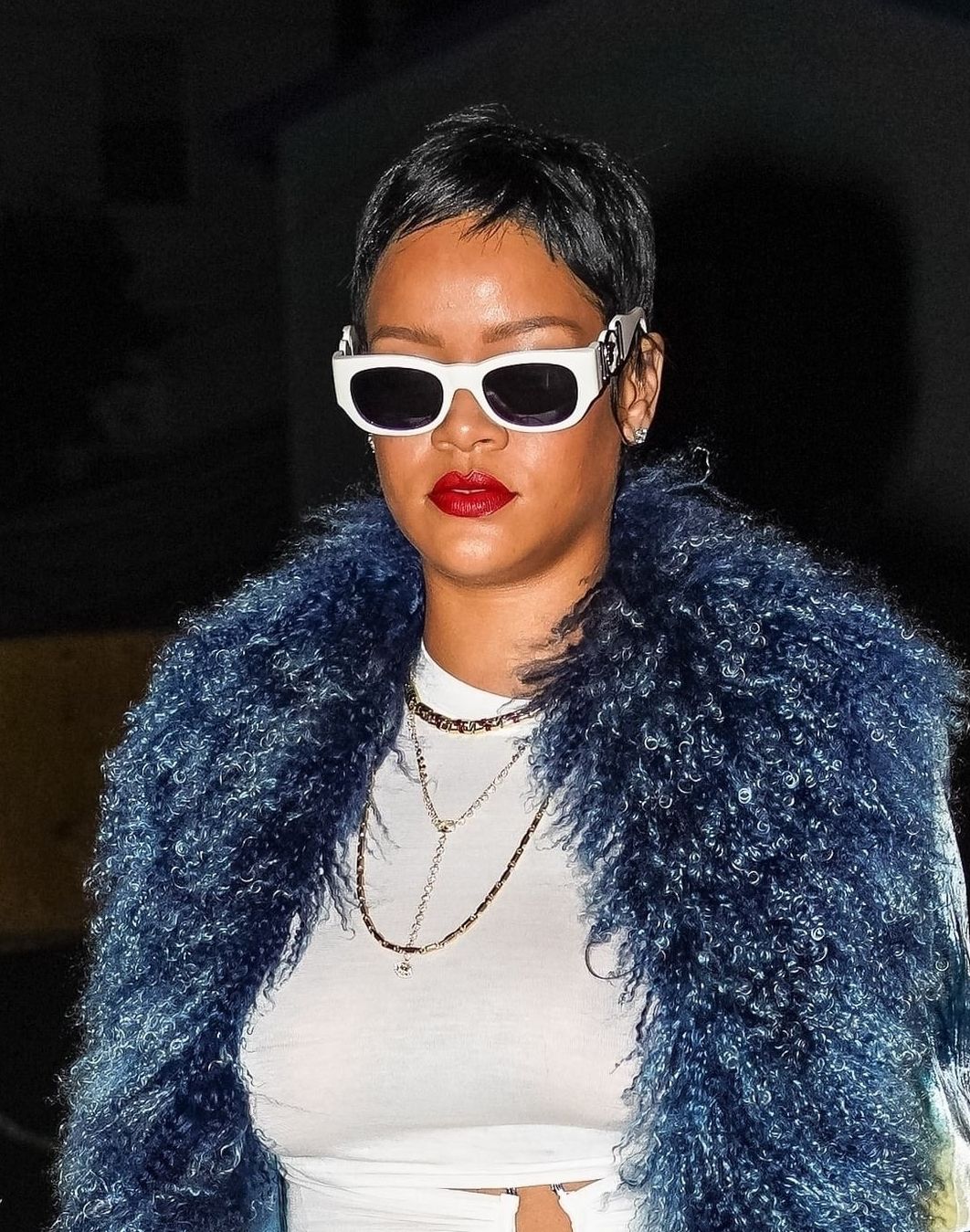 The entrepreneur is clearly keeping busy, what with all the Fenty Beauty launches coming out lately, and her new 'do is perfect to accommodate her on-the-go lifestyle. This isn't the first time we've seen the superstar go this short, but it is certainly the first time in a while.
The fresh cut was debuted in a paparazzi shot taken as Rihanna was leaving a restaurant, and we can confirm that the pixie is as glorious as it was in 2012. Prior to this cut, she sported a dramatic mullet—the second notable mullet of her career, actually. Given the notoriously long lead times on growing a pixie out, it looks like this 'do is here to stay (unless a weave or two is thrown into the mix at some point).
Kylie Jenner's Pucci-inspired manicure is perfect for summer
View this post on Instagram
Courtesy of Jenner's go-to nail artist, Chaun Legend, the design was actually inspired by Instagram artist Frosted Tips, who coined the nail trend back in December of last year. Of course, all credits go back to the OG creator, designer Emilio Pucci, whose vibrant, geometric designs continue to be the blueprint for artists everywhere.
| | |
| --- | --- |
| SHARE THE STORY | |
| Explore More | |