Beauty
Celebeauty: A Harry Styles-themed spa exists now, Cara Delevingne gets a full-on drag makeover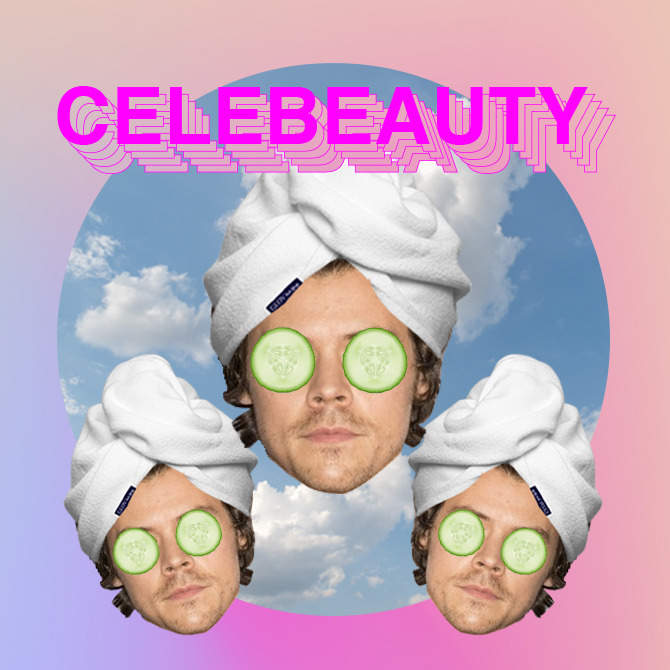 Do you want to smell like Harry Styles? Are you thirsty over Jensen Ackles? Have you ever wondered what Cara Delevingne would look like with a full beard and moustache? All this and more ahead:
If you've ever wondered what Harry Styles smells like, you can now find out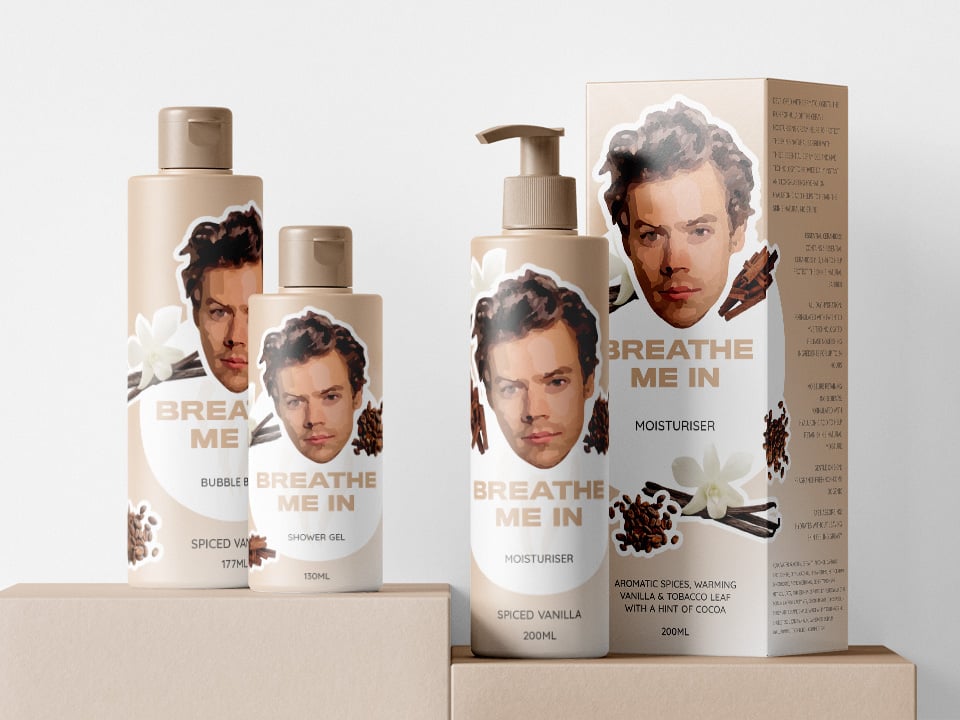 There's being a Harry Styles fan, and then there's the Watermelon Sugar High Spa Day. That's right—the Abbey Hotel in Redditch has created a Harry Styles experience for fans to indulge. For just £72 (approx. RM415), you can treat yourself to a relaxing day of Harry Styles-themed paraphernalia. Now, he won't actually be there, but we're sure you won't miss him if the programme is anything to go by (don't hold us to that).
During your treatment, you'll be surrounded by the scent of Mr Styles in the form of the spa's 'Breathe Me In' candle. Scented with woody tobacco, essential oils, spices, honey and vanilla, it supposedly smells just like the man himself.
Then, you'll be treated to a 55-minute Elemis facial and a 25-minute yuzu, pink beet, and watermelon body scrub. Along with the experience comes a curated Harry Styles playlist, a relaxation room session with a watermelon lemonade cooler (ooh-la-la!), a picnic, and a complimentary robe and towel set to commemorate your experience.
Unfortunately, the experience is exclusive to the UK, but if you do happen to be in that neck of the world, you can book your experience here. 
Cara Delevingne gets a drag transformation from Gottmik
View this post on Instagram
READ: Boys in beauty: Game-slaying makeup YouTubers you need to know about
In what is easily the most chaotic collaboration of the year, Delevigne joined makeup artist and former RuPaul's Drag Race contestant Gottmik on his YouTube channel for a full drag transformation.
If you'd like to see the actress get dressed up as both a drag king and queen, you can watch the entire transformation below:
Jensen Ackles reveals his new mountain man look for The Boys and we are feeling some type of way
View this post on Instagram
READ: I watched all 15 seasons of 'Supernatural' so you don't have to—here are my thoughts
After 15 years on Supernatural, we never thought we'd be able to see Jensen Ackles as anyone but Dean Winchester. Fortunately, Ackles has successfully broken off from his typecast and settled in nicely to his new role as Soldier Boy on The Boys.
We just have one thing to say about this 'fit reveal, though: Nice. In his costume, the actor sports long hair and a wild beard—a nice switch-up from his previous crew-cut-and-close-shave combo. In short—it's easy to see why his little makeover and his new "superhero workout" regime has mentally broken every one of his stans.
View this post on Instagram
The unruly beard. The bandana. The bicep curls. It's a carefully crafted trap, curated to draw out the thirstiest commenters. Our personal favourites?
"WHERE WAS THE WARNING?" cries one Instagram user.
"I AM LOOKING DISRESPECTFULLY," admits another.
"I am looking……respectfully," lies another.
All in all, we're super excited to see how he fares in his new project!
Sansa Stark returns with Sophie Turner's latest hair makeover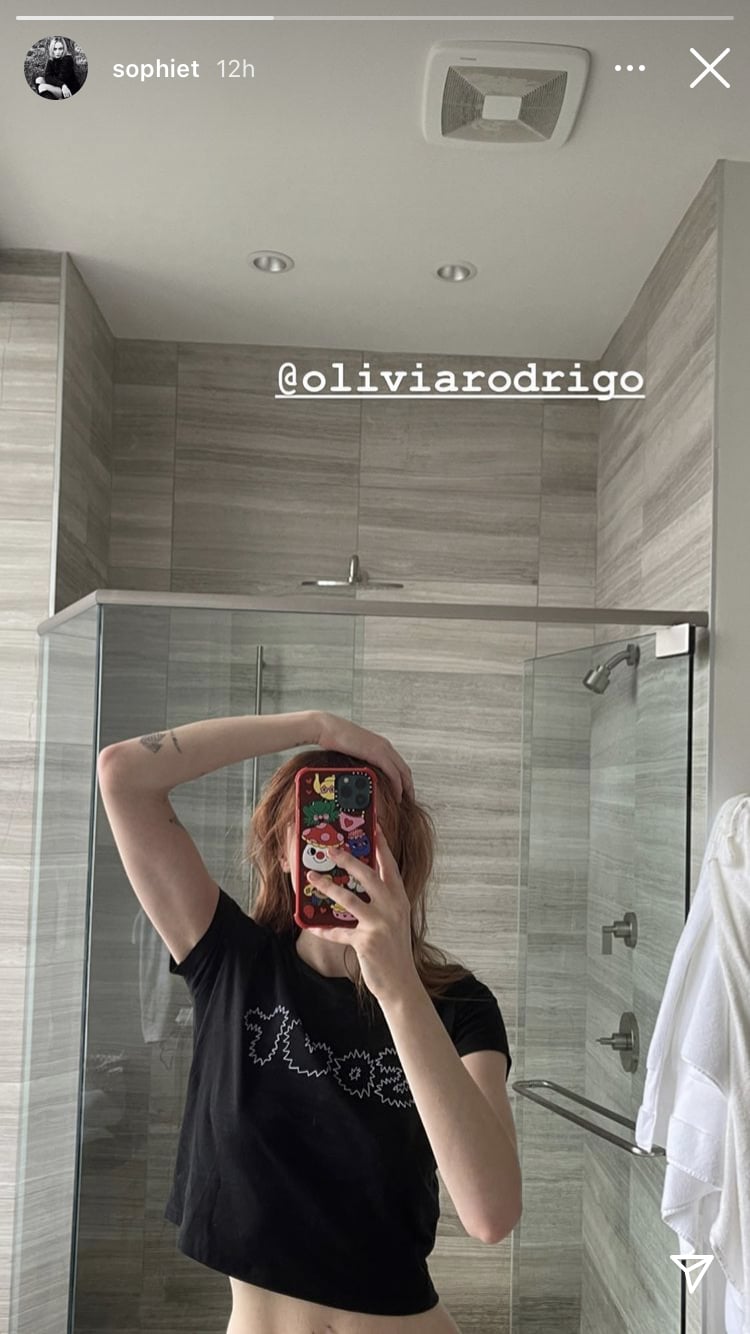 For the first time since her days on Game Of Thrones, Sophie Turner is a redhead. As shared in an Instagram Story, the actress flaunts her vibrant red locks through a mirror selfie.
Given that copper red has quickly become the hair colour of 2021 (see: Gigi Hadid), it was only a matter of time before Turner revisited the look.
Simone Biles' sets another women's gymnastics record and serves looks while she's at it
| | |
| --- | --- |
| SHARE THE STORY | |
| Explore More | |