Beauty
Your guide to organising your travel makeup bag (plus our faves to shop!)
Say goodbye to accidents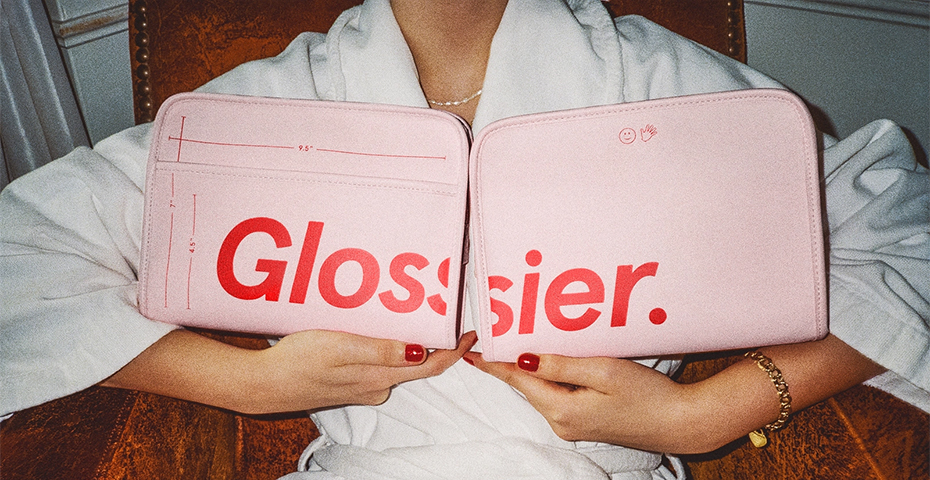 Here we are again, staring down at what used to be your luggage, now filled with nothing but disappointment and spilt serums. Reaching in, you hope to find even a little glimpse of hope—hope that something can be salvaged, but alas, there is nothing to be found but ruined clothes and sticky residue.
How did we get here? It all starts with the bag. The horrible beauty bag of despair—once filled with your most precious cosmetics, it now lies empty and broken. Split at the zip from the stress of being overstuffed, it all but exploded in your check-in luggage halfway through your journey, its contents unable to contain themselves.
READ: Beauty Busts: What to do with the beauty products you don't like
It's a sad sight, but you are resolved to prevent it from happening again. Step one: Find a new (and better) makeup bag. Step two: Take precautions with the next bag. It's easier said than done, but, luckily, we're here to help.
Ahead, find our guide to cultivating the perfect beauty bag, for travel and more:
STEP 1: SHOP BURO'S FAVOURITE MAKEUP BAGS
STEP 2: ORGANISING YOUR MAKEUP BAG
As we said, there's no sense in getting another makeup bag just to have it break because you keep making the same mistakes. Moving forward, you'll want to make a few changes with your bag etiquette—here are our suggestions:
TIP #1: Carry your brushes and applicators in a separate makeup bag
Always carry your brushes separately from your products. Your brushes are easily the dirtiest thing in your makeup bag and are likely to get your bag grubby quicker, necessitating more frequent washing. While this is fine on more durable materials, if your beauty bag is particularly prone to wear, washing it frequently can make it more susceptible to breaking or tearing.
Further, separating your brushes out from your makeup and skincare can help to prevent damage to the brushes, whether from tubs and tubes knocking around in the bag or from spillage.
In the case of beauty sponges, you'll want to separate them out from your brushes, too. If kept together with your brushes, the dampness from the beauty sponge may cause mould and bacteria to settle in the bristles—something you'll definitely want to avoid with anything that touches your face.
This doesn't mean you need a designated bag, either—a sponge cover allows you to safely transport your beauty sponges without any worries!
TIP #2: Don't stress out your zipper
As we've said: Over-stuffing your bag is a surefire way to cause an untimely eruption in your luggage. Instead of trying to force all your cosmetics into one bag, consider separating them out by category—not only will this make it easier for you to find what you need, but it'll also ease up the pressure on the zipper of your makeup bag.
Alternatively, if you'd like to keep your maquillage to just one bag, consider downsizing your stash. Opt for multipurpose products and cut down on bulk where you can. If you cannot compromise on your essentials, try looking for your favourite products in travel sizes (or just transfer your existing stash into smaller refillable packaging) so that you'll be able to stuff a bigger variety of products into your beauty bag.
TIP #3: Tape precarious lids shut
If the goal is to avoid another casualty, your best bet for a spill-free journey is to tape the lids of your more at-risk tubs and jars closed. While any tape will do, we recommend using washi tape—it securely seals the lids of any product packaging without being too much of a pain to remove!
There you have it—your guide to waste-free makeup bag organisation. Good luck with your future travels!
Looking for more beauty tips like this? Click here.
| | |
| --- | --- |
| SHARE THE STORY | |
| Explore More | |