Beauty
Beauty buzz: See Meghan Markle and Timothee Chalamet with buzzcuts, KJ Apa and Joe Jonas share their shaving process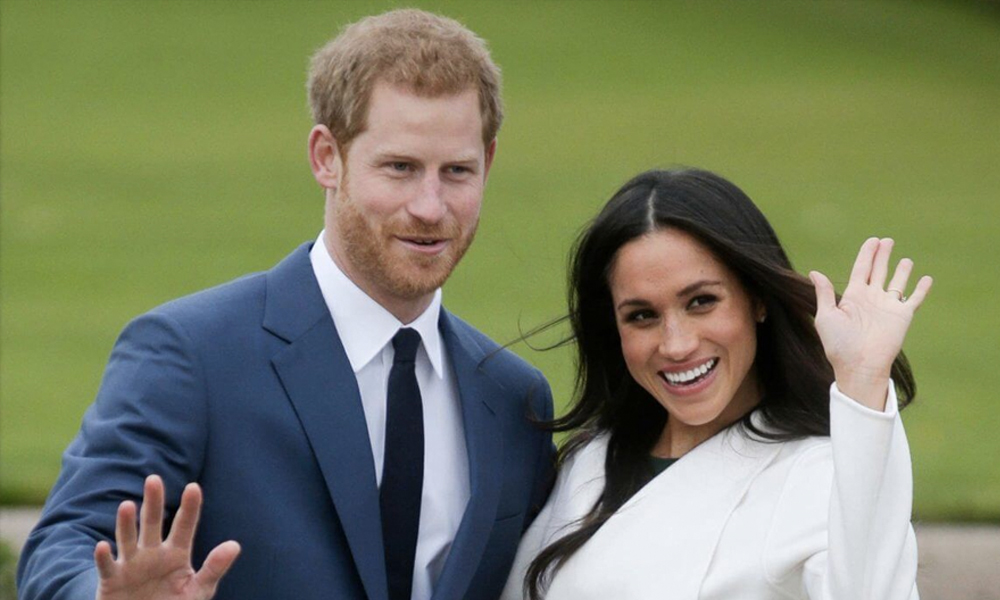 This week in hair
Uma Thurman and Maya Hawke are advocates for the home hair cut
The Pulp Fiction star turned her kitchen island into a makeshift salon, giving her daughter (Stranger Things' Maya Hawke) a very Mia Wallace-esque cut. She captioned the photo with "Home hair cuts bring us back home. We are all finding our selves again." Sweet!
Maddie Ziegler has a really simple tip for dealing with your quarantine roots
It's called dyeing your whole head of hair a completely different colour. The star took to Instagram to share her new pink 'do—swipe for the pic!
Twitter user Hey Reilly shows us what our favourite celebs would look like bald
First of all—these aren't real, but they could be! Second of all—it should be a crime looking this good. Who do you think rocks the shaved lewk better: Timmy or the Duchess of Sussex?
This week in beards
Joe Jonas documents shaving his quarantine beard
*Swipe for the reveal*. The singer has been letting his facial hair fly free during the last couple of weeks of quarantine and has apparently just decided to have a bit of fun with it. Documenting his shaving process, the boyband heartthrob makes us seriously rethink our hatred for goatees.
KJ Apa also documents the big quarantine shave
We're used to seeing him fresh-faced on Riverdale but quarantine has evidently taken its toll on Mr Archie Andrews. He too documents the shaving process, but rather than ending up with a fresh face, he leaves the moustache there for us to ponder on. Oh, and was it just us that forgot he's an artificial ginger?
This week in nails
Swizz Beatz, husband of Alicia Keys, adds manicurist to his resume
The musician took to Instagram to share a video of him removing Alicia Keys' acrylics. He advocates using quarantine to gain new skills—and he certainly has done exactly that! Specifically, he captioned the post with "Quarantine Day 33. I think everyone will come out of this more handy and crafty 100%."
This week in tattoos
Too Hot To Handle stars get matching tattoos
In case you haven't heard of it, Too Hot To Handle is Netflix's newest reality dating series. One particular duo has shown just how resilient their love is: Francesca Farago and Harry Jowsey took to Instagram to gush over each other, with Jowsey sharing this sickeningly-sweet montage of their time together, including a snap of their new matching ink.
| | |
| --- | --- |
| SHARE THE STORY | |
| Explore More | |