Gone are the days of one-size-fits-all when it comes to beauty. These days, with the advancement of technology, it's starting to look more like one-size-fits-me. That's right — everyone is unique and is ultimately looking for customised solutions.
Hence, beauty brands are constantly reinventing and innovating their products to meet these specific needs. From AI and AR to implementing chatbots, let's take a look at how beauty tech trends are changing the way we view and shop for cosmetics.
Product personalisation
Thanks to the availability of more customised solutions when it comes to skincare, haircare and even makeup choices, consumers are saving more time on their end as they can skip the hassle of going through a trial-and-error process. In fact, many brands now allow you to take a simple quiz online to determine your skin/hair type; others even offer recommendations you'd never think of (just like Netflix!). Check out some of them below:
Smart skincare & skin advisors
Need an assistant like Siri or Alexa when it comes to skincare? Some brands have already rolled them out. For example, Olay's Skin Advisor, an AI-driven tool that analyses your skin and finds you the right product. The brand also has an app (FutureYou Simulation) that uses AR to predict what your future skin will look like.
Then there's Foreo's #LUNAfofo — a new super cleansing device that comes with skin sensors, gives you real-time reading of your skin's condition, and uses this data to generate a personalised cleansing and massaging routine for your current complexion state.
Smart beauty products don't just stop at skincare either. Proof? There's even a smart hairbrush called the Kérastase Hair Coach and it tells you how healthy your hair is as you comb through your locks.
Virtual try-on apps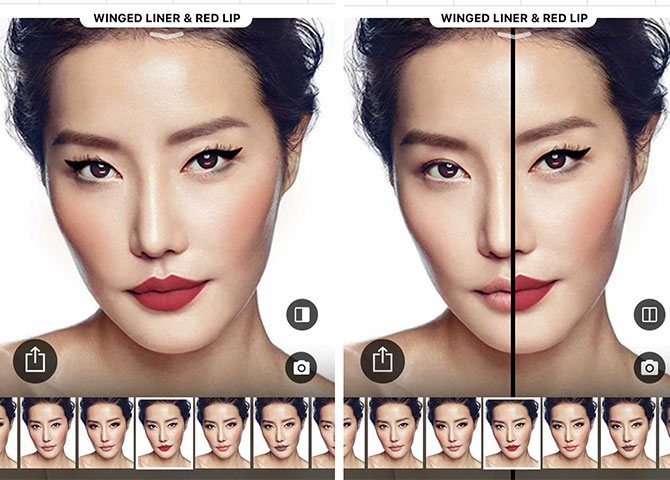 Wonder how a certain shade of lippie or eyeshadow will look like on you? There's no need to step into a store thanks to virtual try-on apps. Take Sephora's Virtual Artist app for instance — it tracks your face so it knows where to apply specific makeup products and allows you to see what it'd look like in real-time. So what if it's not as good as swatching products IRL? It's still very much useful, and the 200 million shades that have been tested on the app since its launch in 2016 speaks for itself. Of course, other retailers have hopped on the bandwagon too, including Benefit, BareMinerals and many more.
Printed makeup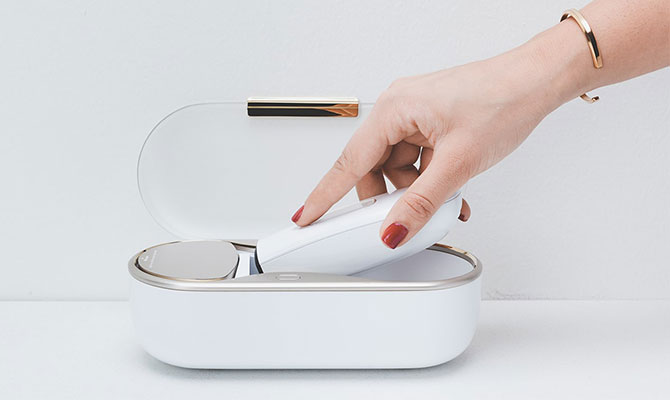 If you can print 3D masks, surely you can also print makeup, right? Right. Enter P&G's next-level Opté Precision Skincare System. Using facial-recognition algorithm, its wand is able to scan your skin and strategically apply small amounts of makeup (concealer-cum-serum) where your skin needs it — on blemishes, age spots and more — while correcting those trouble areas in the long run. Just like a real-life beauty filter or photo retoucher! See how it works below:
| | |
| --- | --- |
| SHARE THE STORY | |
| Explore More | |