This nifty tool allows you to try out brows styles of all types without having to actually pluck your brow hairs
It's an understatement to say that Benefit Cosmetics is one of the top go-to brands if you need the best bang for your brows. And this month, the company is solidifying its status by revolutionising the way we style our brows with its brand new, Brow Try-On Experience.
An innovative, augmented-reality tool that you can access online, the Brow Try-On Experience was created in partnership with Modiface, a leader in AR technology that is known for collaborating with beauty brands. If you've always wanted to try on different shapes and shades of brows but never dared to do so, this AR tool is about to change your (brow) life. You can explore 15 brow styles with six different shades and a range of shapes that are customisable to boot.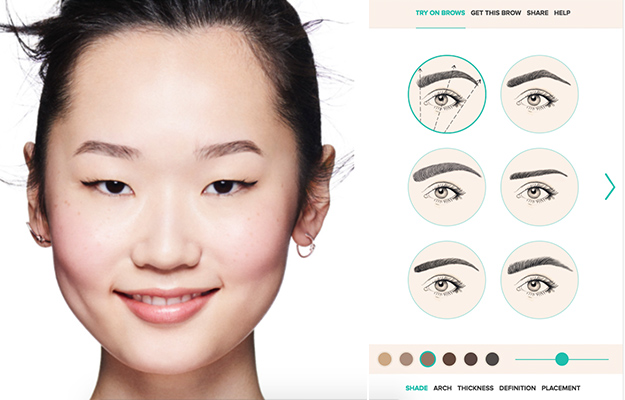 Want to try this out on your own? Go to BenefitCosmetics.com/brows and click on "Brow Try-On," then upload your photo or take one live with your phone or computer camera. Once your face is on the screen, adjust your start, arch and tail of your brow and then pick from all the shapes and shades to play around with. The best part? You can actually customise the arch, thickness, definition and placement of your brows too! One highlight about this Brow Try-On Experience is the "Get This Brow" option that comes after you've selected your brow of choice—it lists down all the product suggestions that you can use to DIY your coveted brow style. But if you prefer a more personalised service, book an appointment with Benefit Cosmetics' Browbar anyday for a consultation session.