Skincare
BURO Beauty Stash: Skincare essentials for your winter 2022 travels
Frost fighting must-haves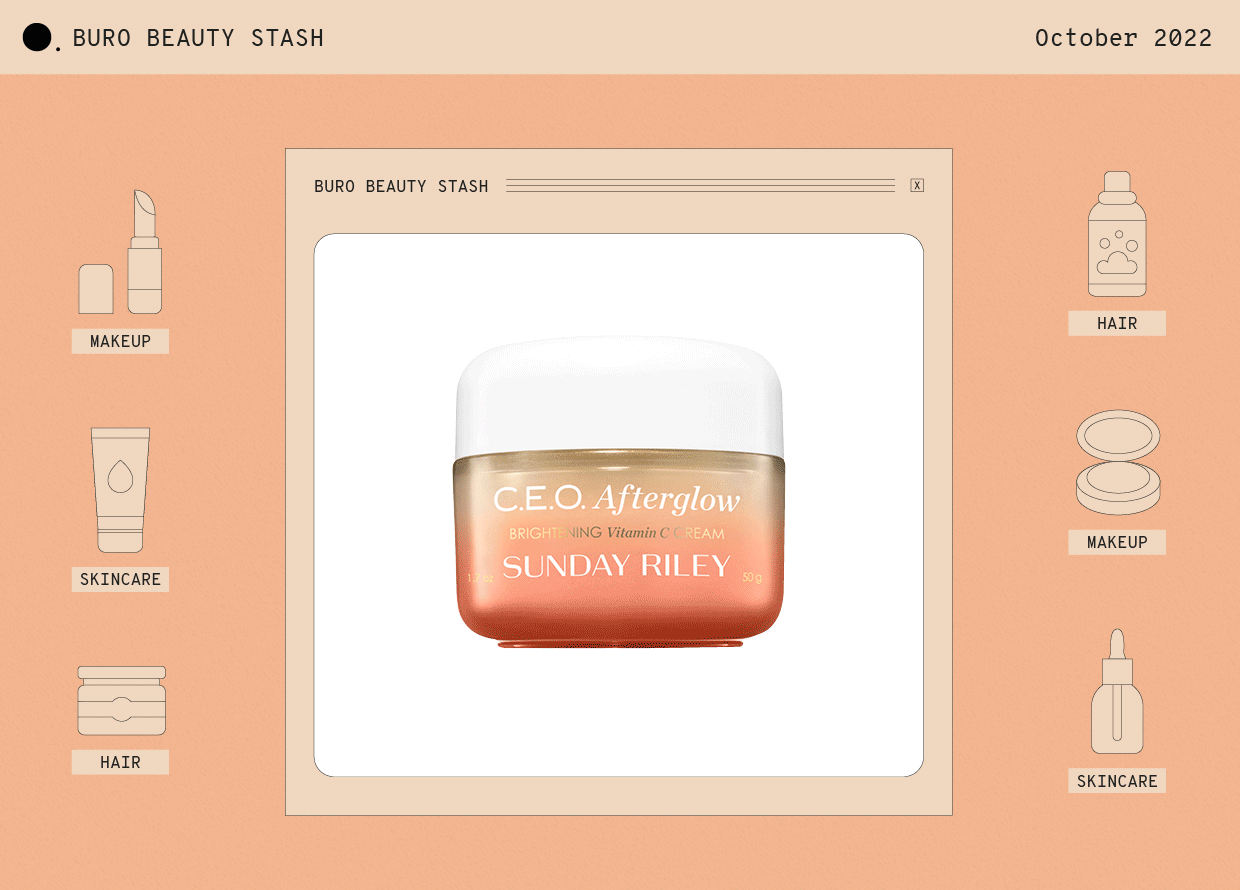 Headed off on an adventure for the winter months? A word of advice—don't neglect your skin, especially with the changing weather.
Cooler climates are a hazard to your skin barrier, causing dryness, texture, and irritation, among other problems. So, to avoid shocking your skin, make sure you're stocking up well on your winter skincare essentials.
Ahead, Team BURO has tried and tested the best new launches in winter-ready skincare for you to peruse:
La Prairie 
Skin Caviar Harmony L'Extrait, RM4,050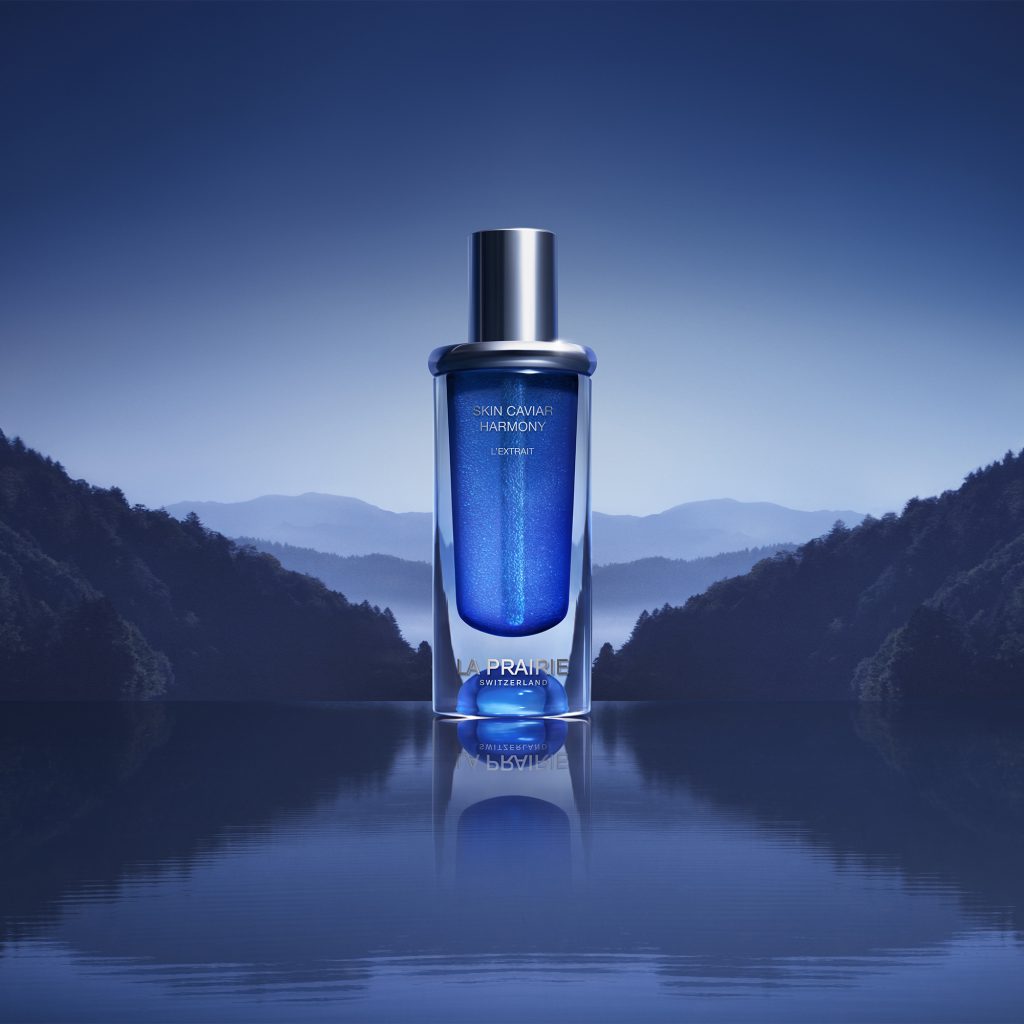 "La Prairie has long gained a cult following for its anti-ageing skincare, and the brand has released yet another product to woo its loyal customers. Get this: it comes with a whopping RM4,050 price tag. For that sum, you'd expect nothing short of groundbreaking—and the Skin Caviar Harmony L'Extrait promises to deliver. 
"Formulated with micro-fluidic technology, this revolutionary product targets the skin ligaments, which are essential to the structural stability of the skin and anchor the skin to its foundation. Ligaments weaken with age, which causes facial sagging and loss of firmness in the skin. Hence, this youth-boosing extrait is designed to deliver a blend of proprietary caviar ingredients that strengthen and densify the skin ligaments for firmer contours. 
"Disclaimer: I'm probably not the best test subject as someone in her late 20s. However, I stand by the statement that your 20s is actually a good time to start using anti-ageing skincare. Given my lifestyle of spending long hours working in front of screens (blue light alert) and weekend activities outdoors, I've regrettably developed fine lines around my forehead. After more than a week of using the extrait (post-cleansing and before serum), I've found that my fine lines are now less visible and my skin appears more lifted overall! If I can see results for my minor signs of ageing, I'm inclined to believe it can do wonders for more mature skin, too." — Natalie Khoo, Lifestyle Editor
Available at Isetan KLCC, Isetan Gardens, and Parkson Pavilion. 
Sunday Riley
C.E.O. Afterglow Brightening Vitamin C Gel Cream, RM305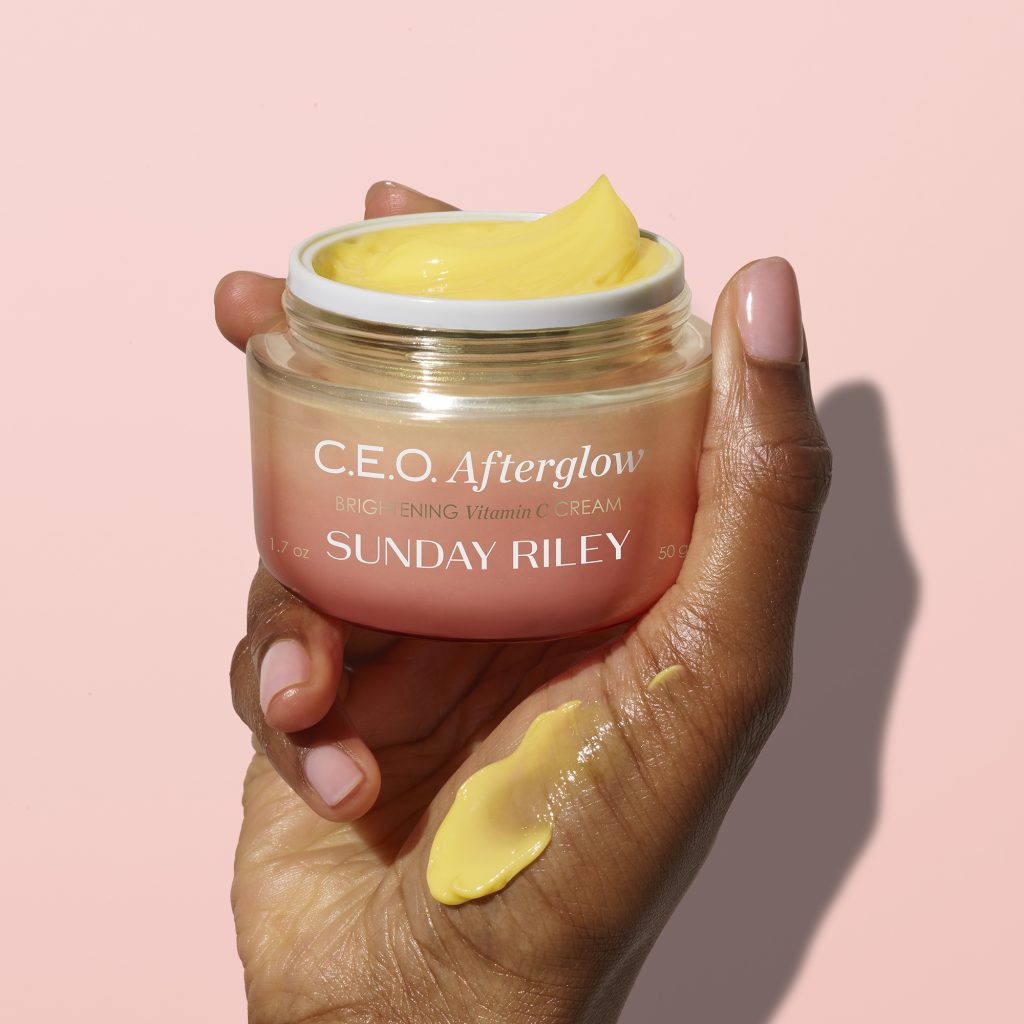 "My skin has never responded particularly well to vitamin C. I've tried plenty of serums and creams, and, while they make my skin look perfectly nice, I've never really been blown away by their effects.
"In general, I've always gravitated towards actives like lactic acid and retinol (spoiler alert: I'm a big fan of Sunday Riley's Good Genes Serum and Luna Retinol Sleeping Night Oil) as they tend to have a much more potent effect on my skin. However, I was open to trying this new launch as the brand had never disappointed me before.
"The cream is described as a lightweight plumping moisturiser with brightening benefits. Now, I wouldn't describe it as lightweight, personally—to me, the texture is a little too rich and thick for the label. That said, it's an impressive formula.
"I've used this moisturiser both in the daytime (under my sunscreen) and overnight, just to see what would happen, and I can confirm that it works wonders in soothing my skin and brightening up my acne-inflicted dark spots. Plus, it works well both in the cooler weather of the UK in September as well as in our Malaysian humidity, so it's a good companion for any climate!
"Really, my only reservation is the scent. Neroli just smells like plastic to me, but that's hardly an issue as the scent dissipates quickly. All in all, it's a win for me!" — Redzhanna Jazmin, Beauty Writer
Sisley
Exfoliating Enzyme Mask, RM470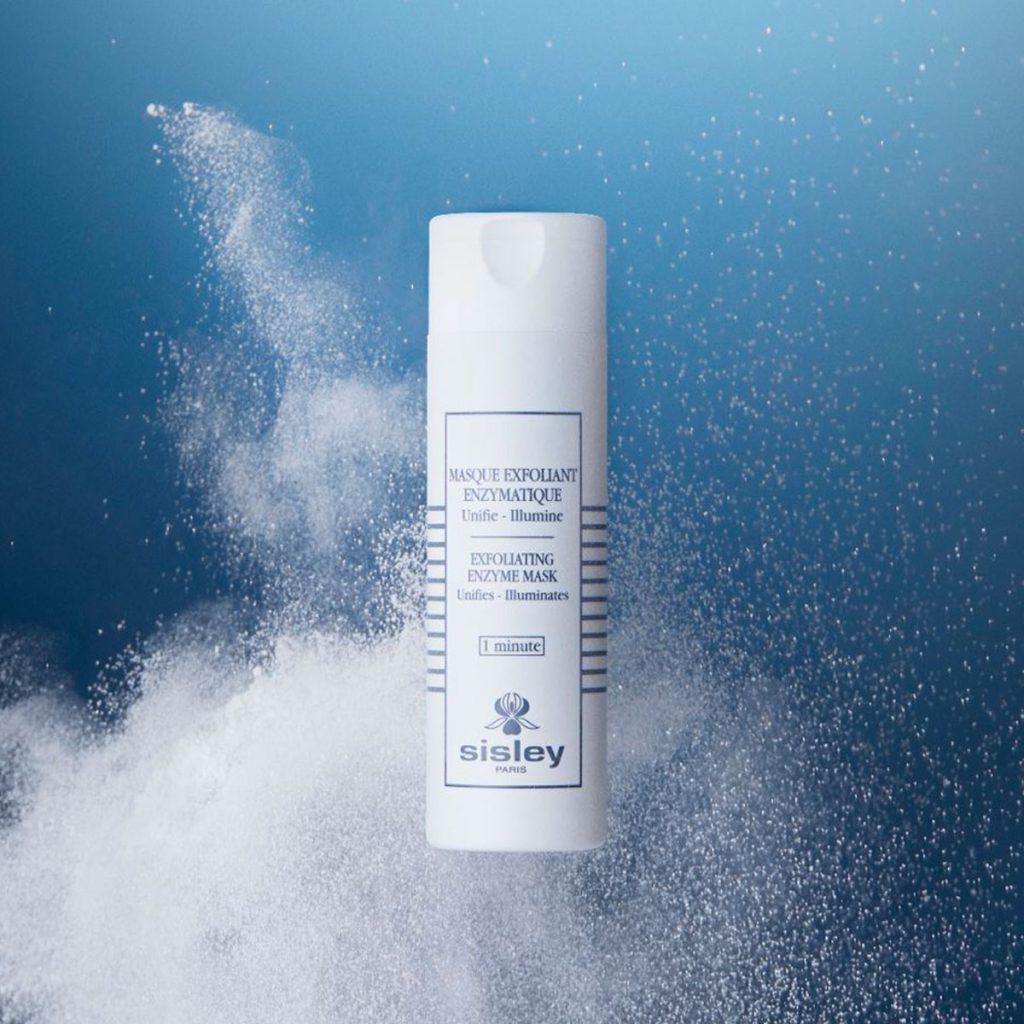 "A lot can happen in a minute, but that's not usually the case for skincare—until I tried Sisley's new Exfoliating Enzyme Mask, which promises an instant radiance boost and even complexion in that short 60 seconds. Consider it a two-in-one: it's both an exfoliant and a mask. Containing Papain, an exfoliating fruit enzyme (a first for Sisley), the mask comes first in powder form that turns into a velvety cream texture upon mixing with water. Apply a thin layer on your face and neck area, and it dries almost instantly within a minute. Then, rinse off—Sisley warns not to leave it for longer than that—true enough, my face felt cleaner, softer and brighter. 
"Papain being a natural exfoliant, versus typical chemical types or mechanical scrubs, is gentle enough for even sensitive skin. Its 'strategy' is to break down the bonds between dead cells on the skin's surface, eliminating them as you rinse off and preparing the skin for all the goodness in your next skincare step. There are so many things to love about this new Sisley product. Benefits aside, it also has a soothing blend of lavender and marjoram essential oils, which takes my lazy-girl pampering session to the next level. I have time for a one-minute exfoliant and mask, after all."— Rachel Au, Managing Editor 
PS: It's a great companion on wintry holidays, helping to exfoliate dry skin.
Lumi Beauty
Cactus Calming Milk Cleanser & Cactus Gentle Jelly Cleanser, RM98 each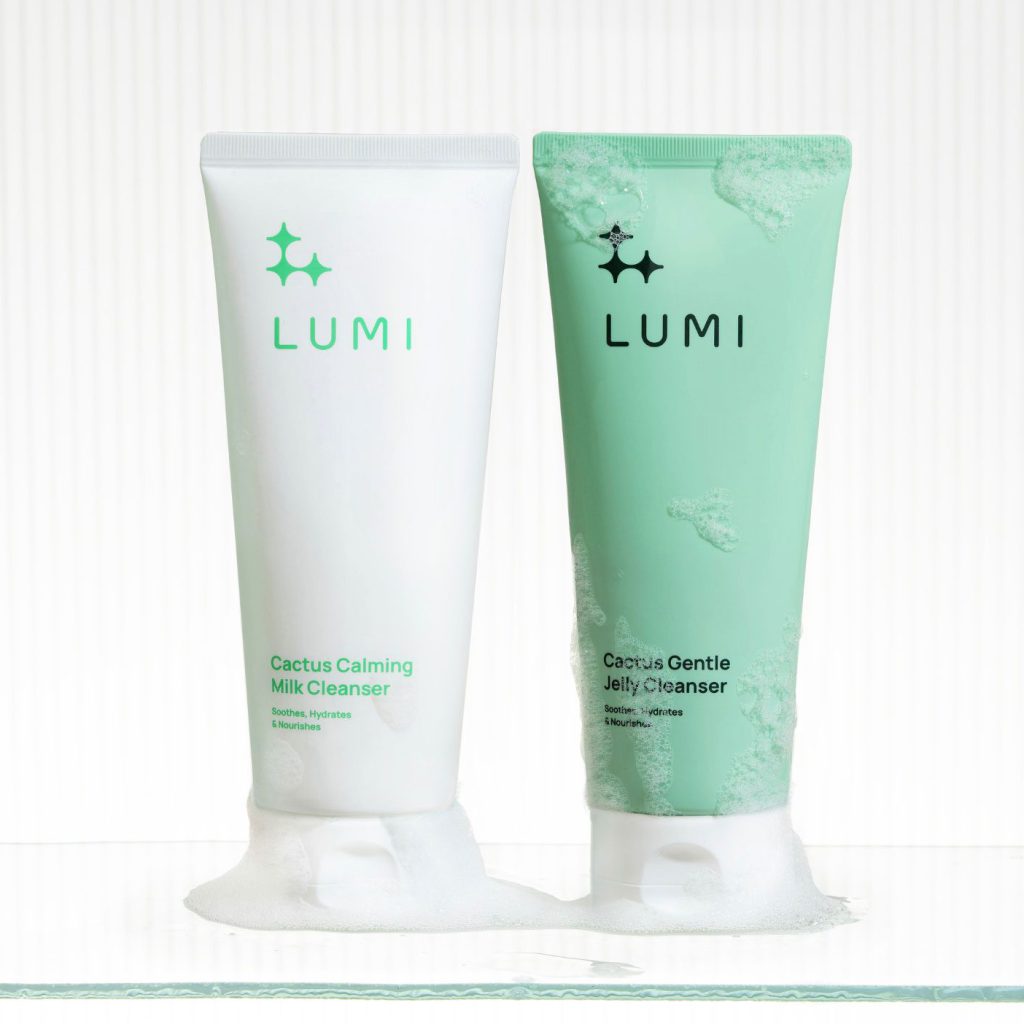 "The newest launch from local beauty favourite Lumi Beauty is also their first in a while, and it was a pleasant (and, oddly, expected) surprise. This cleansing duo is perfect for day and night, harnessing the soothing powers of cactus extract to prep your skin for your skincare routine.
"The Milk Cleanser is perfect for the morning, helping to gently remove any product residue from the night before without stripping the skin. It has a non-foaming creamy texture that feels closer to a moisturiser than a cleanser.
"The Jelly Cleanser, on the other hand, is for those who prefer a deeper clean sans irritation. This gel cleanser foams very mildly and is fortified with anti-inflammatory ingredients like prickly pear oil and niacinamide.
"They're great formulas that work for any climate. That said, personally, I wouldn't skip your double-cleanse step. While they are effective, as with any cleansing routine, I'd always recommend breaking down any residual sunscreen or makeup with an oil cleanse or even a wipe-down with some micellar water beforehand." — Redzhanna Jazmin, Beauty Writer
Omorovicza
Even Tone,
 RM689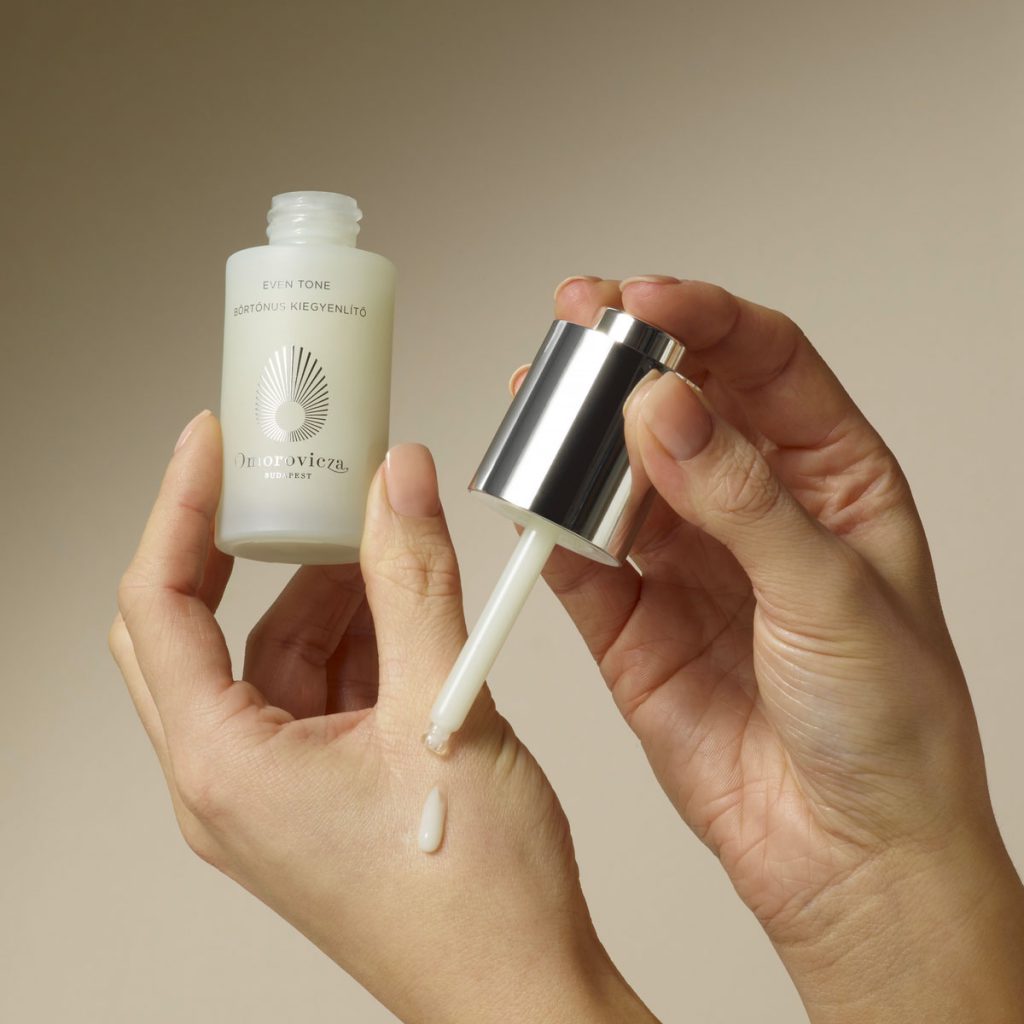 "Touted as 'a daily serum that targets all causes of unevenness', the new Even Tone serum from Omorovicza is a godsend for those struggling with hyperpigmentation, age spots and acne scarring.
"Powered by smoothing and soothing mandelic and gluconic acid and niacinamide, in addition to the excess melanin-targeting amber microalga, it focuses on unifying the skin's tone—not lightening or brightening.
"Plus, it's nicely hydrating—this means that no matter the weather, my skin is nourished and conditioned as it is treated.
"I used this for a full month to assess its benefits, and while my dark spots are still present on my more sensitive days, they do appear a lot less obvious once I've used this serum. Plus, I've also noticed that the serum has helped to reduce the redness in my skin, as well as minimise the appearance of my pores. I'm excited to see how it affects my skin in the long term."
Filorga
Time-Filler 5XP Cream
, RM362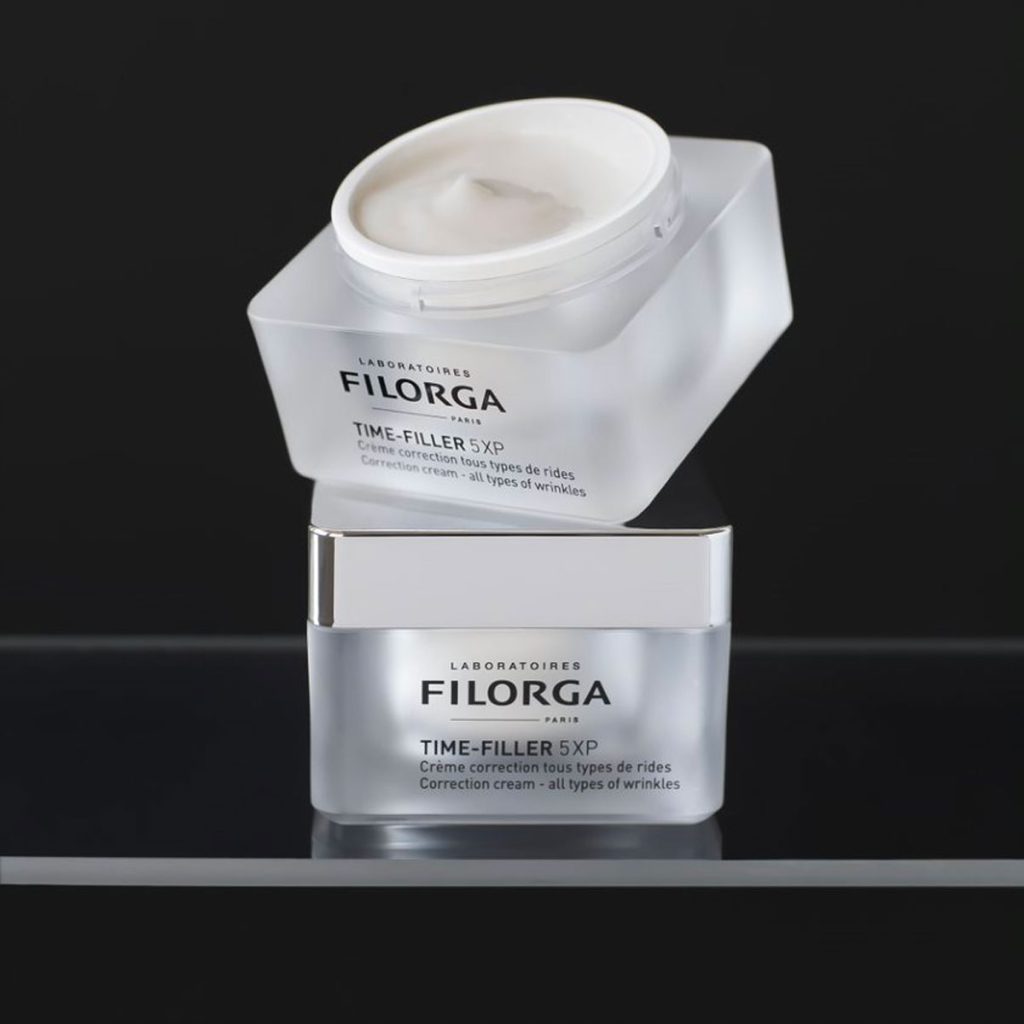 "Filorga launched the latest instalment of their iconic Time-Filler range—the 5XP moisturiser—in early September, and after a month of testing, I'm here to share my results. The Time-Filler cream has been designed to target and smooth five types of wrinkles, each caused by different factors such as stress, pollution, age, skin type, lifestyle, and technology.
"Supposedly inspired by aesthetic medicine, the cream contains a blend of tripeptides, botanicals, humectants, and exfoliants which come together to deliver on its anti-ageing effects. Unfortunately for me, while I haven't developed deep wrinkles just yet (and hopefully not for a long while longer), I do have a few fine lines around my eyes and some pretty obvious wrinkles on my neck.
"While I cannot say that it has completely smoothed my skin to Barbie-like proportions, I can confirm that using this cream religiously for a month left my skin looking plumper, smoother, and more hydrated.
"I wouldn't recommend this for Malaysia's humidity, especially if you have oily skin. However, if your skin errs on the dry side, you're very fond of airconditioning, or you're headed over to cooler weather for the holiday season, this might be your new favourite moisturiser." — Redzhanna Jazmin, Beauty Writer
Fenty Skin
Fat Water Hydrating Milky Toner Essence with Hyaluronic Acid + Tamarind, RM145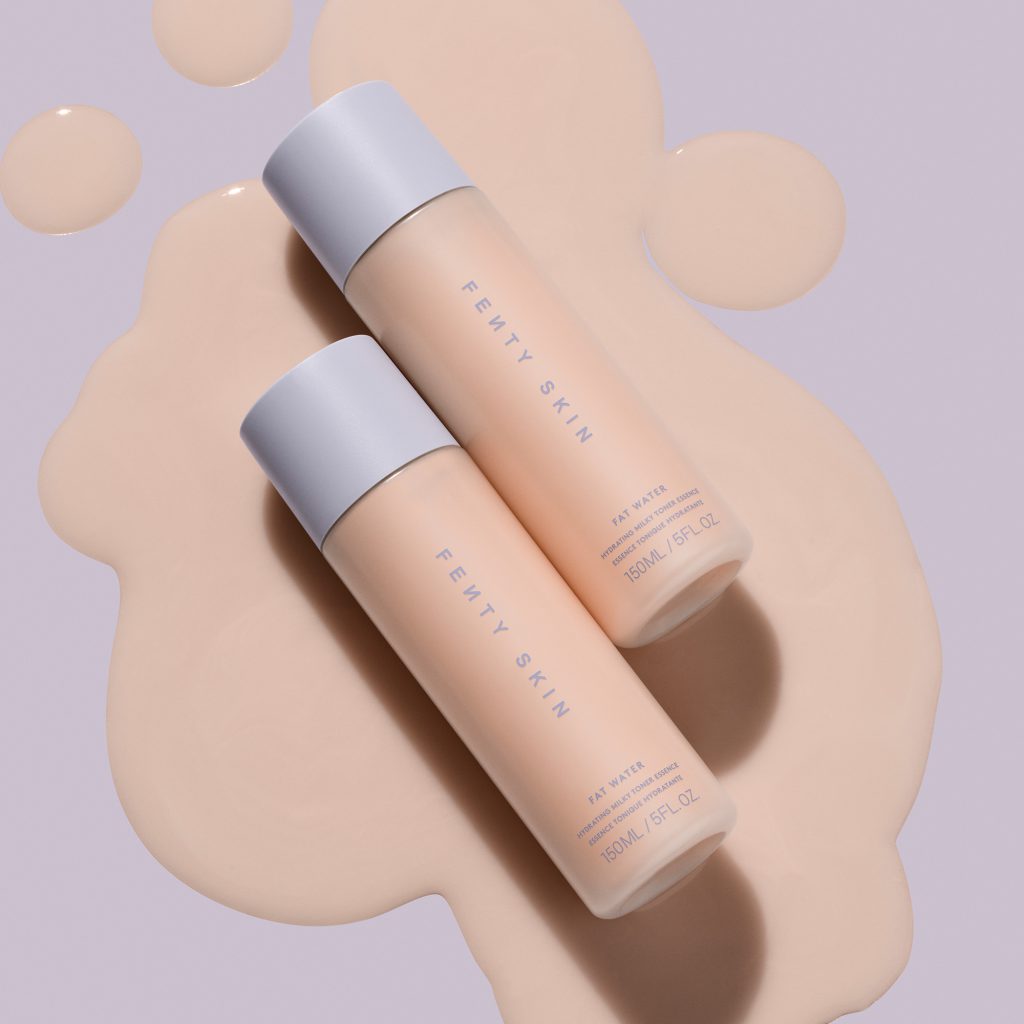 "While I was a fan of the original Fenty Fat Water, I could never quite stomach its overly-sweet smell and slightly sticky finish. Fortunately, its latest iteration, the Hydrating Milky Toner Essence, is exactly what I'm looking for. Its scent is pleasant but not overwhelming (though it's supposedly the same scent, it actually smells a bit more like freshly brewed black tea to me!), and it sinks into my skin beautifully with no residue.
"I personally find it a lot more hydrating than its original formulation, and I'm pleased to report that it plays very well with the rest of my skincare routine—no pilling and no irritation! Immediately upon applying, my skin feels softer, looks more even and is less irritated. All in all, it's definitely a new favourite!"— Redzhanna Jazmin, Beauty Writer
Herbivore
Nova 15% Vitamin C + Turmeric Brightening Serum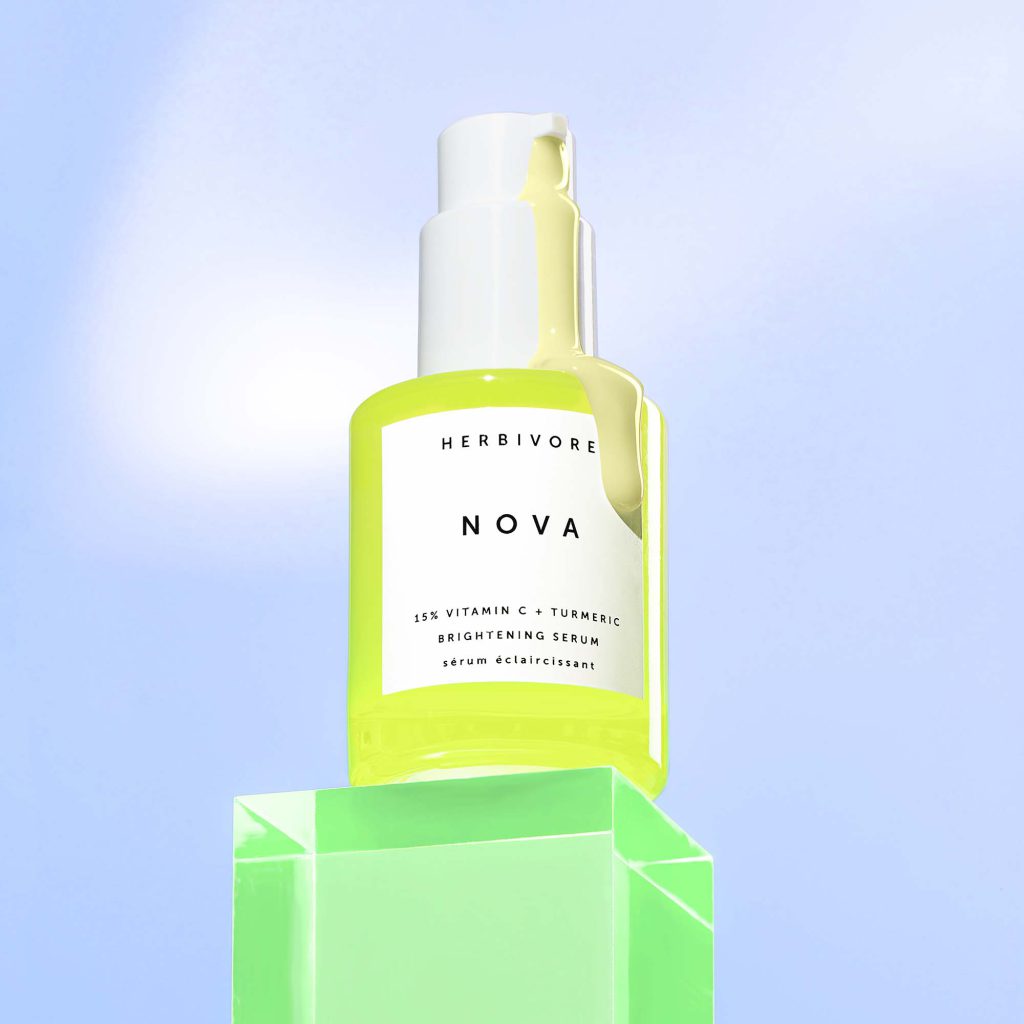 "As someone whose skin often gets progressively dull throughout the day, Vitamin C serums have always been part of my morning routine. Although, recently it's been especially essential as I had a mild breakout, and currently what's left are stubborn acne scars.
"Having ran out of my usual bottle, it was the perfect time to try out Herbivore's Nova 15% Vitamin C + Turmeric Brightening Serum. The key ingredients in this serum are THD vitamin C and an antioxidant-rich super root turmeric, which are highly effective ingredients that get the job done without irritating the skin—just what I needed.
"It helps brighten up dark spots, improve hyperpigmentation, and gives my skin a boost of radiance. Not only did my acne scars begin to fade less than a month after using this serum, but there have been no new breakouts and my complexion has significantly improved with a radiant glow." —Phyll Wu, Editorial Assistant 
Find more beauty reviews here.
| | |
| --- | --- |
| SHARE THE STORY | |
| Explore More | |