Mon, Jan 18
We're down to our last two #FitnessFridays reviews and this morning, we're at Firestation for a HIIT workout with Dave – they don't call it high intensity for nothing. Post-workout, while my colleagues chow down on chicken rice and lou shu fun, I ponder what I'm getting for lunch today. I snack on some jambu air and for a split second am tempted by the deep fried nin gou (a sticky Chinese New Year cake) that was on sale at the fruit stall. On the way back to work, we drive past a popular roadside cendol truck and I realised that the difficulty with eating clean isn't just about where to go for healthy options or what to eat. It's the simple fact that there's so much good food in Malaysia and that it's our culture to eat. After all, a common greeting is 'Dah makan?'. Time to get back to my Dah Makan salad, yes, corn included.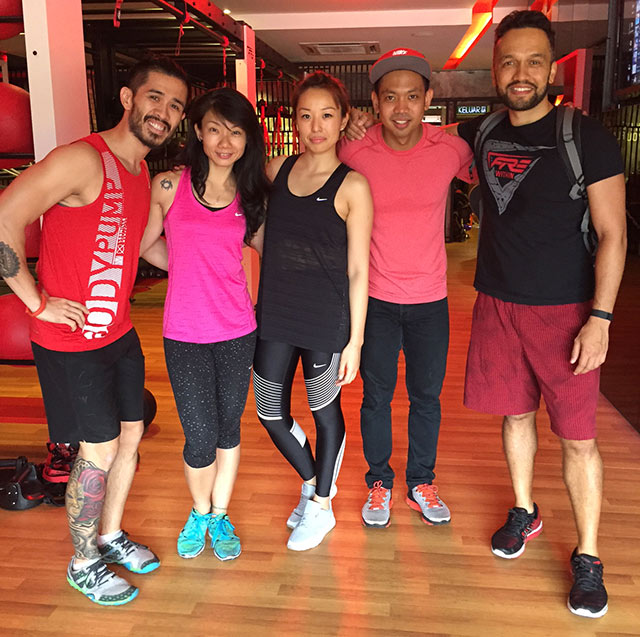 Tues, Jan 19
I try out a new manicure spa treatment at The Nail Parlour called Vanilla Purity and it must be the warm, sweet scent that leads me to the snack aisle at Ben's Independent Grocer at Publika, albeit in the healthy section, of course. Kale chips don't quite do it for me so I browse gluten-free, dairy-free, vegan chocolate bars, and then I spot something that looked interesting – a raw banana 'bread' bar made of sprouted flaxseeds, which tasted nothing like bread and more like a chewy flaxseed bar with some banana and coconut oil. I miss the crunch of granola so will aim to make some gluten-free granola this weekend. I'm still hunting high and low for this elusive sheep's milk yoghurt so if any of you know where to get some, please drop me a note.
Wed, Jan 20
It's a double session of workouts for me today with a team yoga session at Organica Lifestyle, followed by a run with my colleague, Shan, the very colleague who'd asked if I wanted to join Nike's We Run KL. We did a decent 6km run and I've definitely worked up an appetite but given it's past 10pm, it's too late for a meal so I head to the supermarket and leave with an uninteresting bag which consists of a box of strawberries, a bunch of bananas and a coconut. Note to self: time to buy some vegan protein powder.
Thurs, Jan 21
I have a pretty busy day at work today and didn't have time to snack after lunch and my tummy's growling by 5.30pm so I decided to have an early dinner. I head out for a work event and by 10pm I'm hungry again. Traditionally the time for a mamak session, my mind briefly wanders to maggi goreng and nasi lemak – my craving for nasi lemak (I don't actually remember ever having such cravings) intensifies after seeing some legit looking nasi lemak on a friend's Snapchat. My response? Drink water. Next week, I will make a trip to Organica Lifestyle for some quinoa lemak, better yet, learn to make my own tempeh sambal.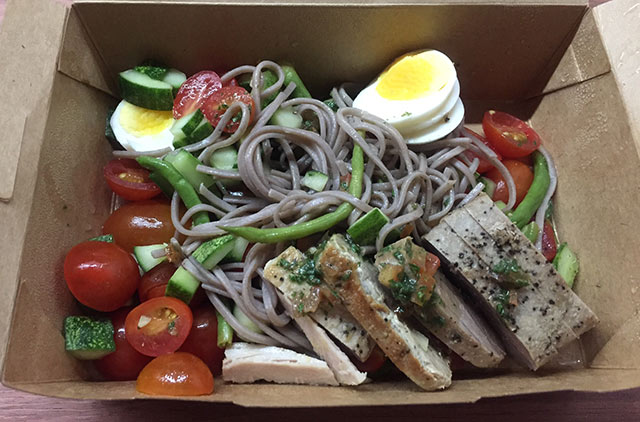 QOTD:
"Whenever you want to achieve something, keep your eyes open, concentrate and make sure you know exactly what it is you want. No one can hit their target with their eyes closed." – Paolo Coelho
Fri, Jan 22
The hunt for sheep's milk yoghurt isn't over. I google some recipes but these also call for some yoghurt starter or commercial yoghurt to add to the heated milk, which pretty much brings me back to square one since I can't find sheep's milk yoghurt in the first place. Looks like I will just have to accept reality and move on. Another quick google search reveals that there's such a thing as almond milk yoghurt, something I will get to making.
Sat, Jan 23
I start the day fairly healthy, with a green smoothie bowl post-HIIT workout but I have a wedding dinner to attend tonight and that's when I'm on shaky ground. I don't want to be a hassle to cater for when I eat out so I try to eat what I can, staying away from the fried food and eating more fish and vegetables, although doused in soy/ oyster sauce. Chinese-style set menus definitely don't cater to those trying to eat clean. Perhaps I should bring a green smoothie in a flask next time?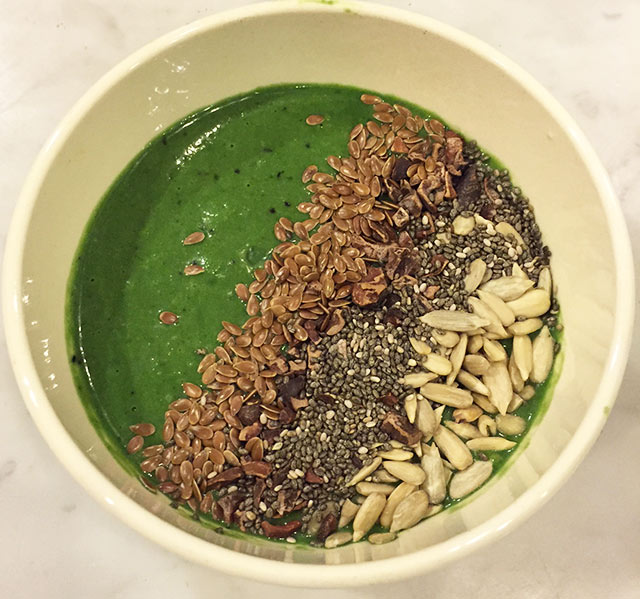 Sun, Jan 24
'Remind yourself of why you're doing this' said the email I receive from PurelyB. I'm officially halfway through the 30 Day Challenge now and the week has gone by easier than the first, although I feel like let myself slip at dinner last night (I need to work on portion size when it comes to 8-course meals) so for lunch I have some steamed chicken and vegetables with a serving of brown rice and quinoa, and make myself a green smoothie for a midday snack. I watch week 2's video with Dave Catudal who reminds me to trust in my potential to succeed. "Choose to believe that you can do it – what the mind conceives, the body achieves."
Click here for more info on the 30-Day Weight Loss Challenge with Dave Catudal, and here to read my Week 1 review. Intrigued? Stand a chance to win this programme by joining our contest here. Competition ends 25 January 2016; winner will be announced on 26 January 2016 via email.
Alternatively, you can get a special 10% discount for both the basic and premium programmes with the code 'BURO247'. Promotion valid till 29 February 2016.
Check back next week for my review of Week 3. Got a question? Connect with me on Instagram at @caimei.k