This month marks Buro 24/7 Malaysia's 'Health and Fitness' month so I gamely agreed to try out the 30-Day Weight Loss Challenge with Dave Catudal of PurelyB
Mon, 11 Jan
The day kicked off with a workout session with Nike+ Training Club, in conjunction with Buro's #FitnessFridays video series. Nike Master Trainer, Emelda, took us through a short but intense workout that had me breaking into a sweat a few minutes in. I had arranged for my meals to be delivered between 1-2pm and get into work to find my meals waiting for me in the office fridge. For lunch, I had a roast beetroot, carrot and orange mesclun salad topped with feta cheese and walnuts, which although tasty, was a bit smallish in portion size and I found myself hungry after about 3 hours so I had a banana as a snack (bananas are already the 'snack' of choice at the office). Dinner was a salmon roll slice, baby bok choy with ginger, and sauteed black rice with okra. Day 1 down, 29 to go. The counter on the top of the website makes it seem pretty achievable. I try to forget that the back end of this meal plan clashes with Chinese New Year - yee sang, pineapple tarts and pork floss rolls! *cry
Note to self: make healthy snacks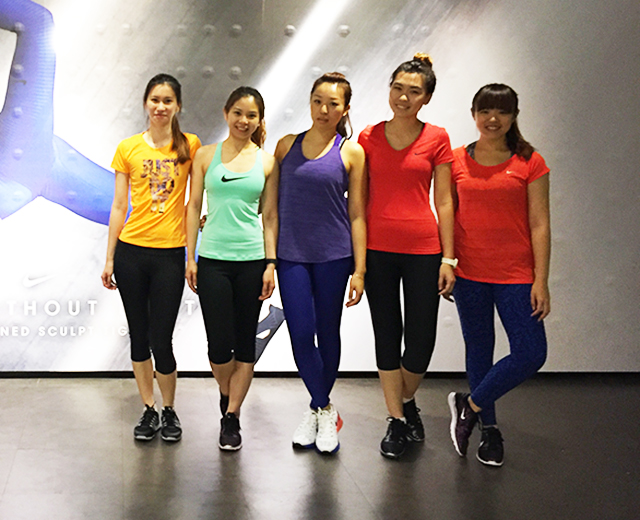 Tues, 12 January 2016
The food gods (or the Dah Makan kitchen that creates these meals specially for PurelyB) must have heard my tummy rumbling yesterday because today's delivery came with a snack of Rosemary Pepita crisps! I made a green smoothie for breakfast this morning and lunch was a delicious quinoa salad with carrots, cauliflower and tomatoes. As I leave the office, I walked right into the smell of fresh durian (personal favourite fruit of 2015. Note to self: to ask PurelyB's experts if durian is a fruit I can consume while on the diet). Durian craving quickly subsides when I'm at hot pilates, but I get home only to find boxes of musang king puffs in the kitchen - the stockpiling of Chinese New Year tidbits has begun. I console myself with a small bowl of pineapple and blueberries and make a green smoothie for breakfast tomorrow.
Wed, 13 Jan 2016
I have a client lunch to attend so today will be the first day I'm left to make my own food choices. I'm nervous I might eat something I'm not supposed to - like dessert, or a durian puff. Lunch turned out to be an early Chinese New Year lunch with scallops, prawn, mushroom and fish maw soup. I skipped the dim sum (the chicken char siew bun looked good though), fried rice and dessert. I think I did pretty good although I'm not sure if fish maw and sea cucumber counts as clean eating? I return to the office for my dinner which is being delivered - every meal I get is like a box of chocolates, as in, I never know what I'm gonna get. For dinner, it's a box full of corn, which is really not on my list of favourite vegetables.
Thurs, 14 Jan 2016
I decided to mix things up today and instead of a green smoothie, I have a chia pudding for breakfast instead. It's almost 2pm and lunch has yet to be delivered and I'm starting to get hangry, you know, hungry and angry - and then I find it sitting quietly on the reception table. I didn't work out yesterday so today I try out the Nike+ Training Club app and select a 30-minute workout by tennis player Li Na, which promises to burn approximately 158 calories.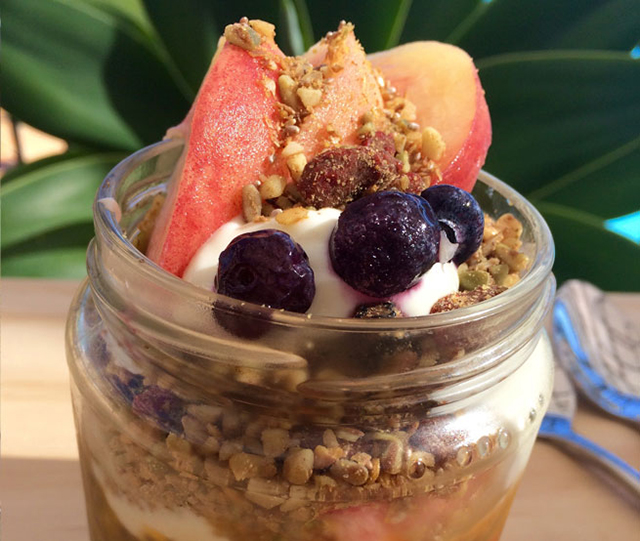 Fri, 15 Jan 2016
More corn for lunch today! I don't mind it so much but I 'reward' myself with an avocado and coconut milk smoothie at Chai Bar that just opened in Bangsar. It's a good friend's birthday dinner at a Thai restaurant tonight where I opted for a pomelo salad, a portion of vegetables, a bit of pad thai and some beef. I'm allowed 3 drinks a week on this diet (hooray!) so had a glass of wine although, truth be said, I don't feel like drinking much and my glass of wine lasts me 3 hours.
Sat, 16 Jan 2016
I started the day with a HIIT session at Firestation. Post-workout, I was looking for a snack before heading to lunch. One of my favourites is Greek yoghurt because it's healthy and easy to eat but this meal plan advises to avoid dairy (sheep's milk yoghurt is allowed). I spend a good 5 minutes looking forlornly at the yoghurt section in Ben's Independent Grocer. I didn't see any sheep's milk yoghurt either so left with a bunch of bananas instead. A spontaneous response to a colleague asking if I wanted to sign up for the Nike We Run KL 21km run means that I'm now also in training for my first ever half marathon. Further motivation for me to eat healthy and keep fit.
Sun, 17 Jan 2016
I'm officially a week into my 30-day challenge with PurelyB! It's been a lot easier than I thought it would be - mostly due to the fact that I get my meals delivered to me. A big part of healthy eating is definitely planning your meals in advance or if you're eating out, knowing where to go and what to order. I've also learnt to better control my portion size so I don't feel overly full after a meal. Besides, eating smaller meals throughout the day suits me better. The recipes for snacks on PurelyB sound so tempting - choc peanut butter protein slice and chocolate mousse! - I'm heading to the supermarket right after this to make a week's worth of snacks.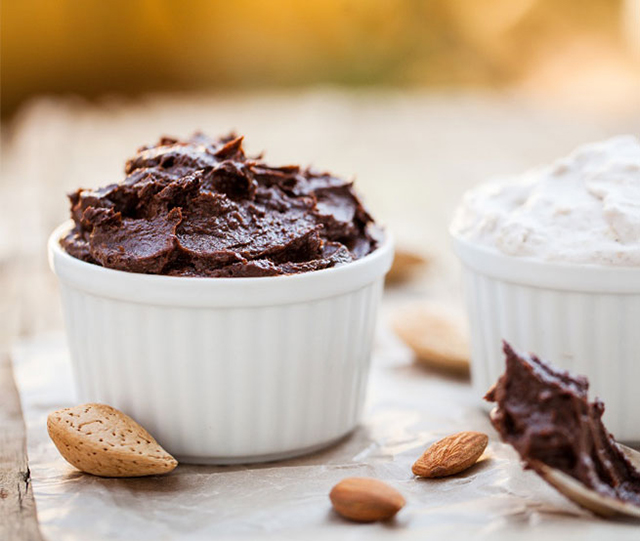 Click here for more info on the 30-Day Weight Loss Challenge with Dave Catudal. Stand a chance to win this programme by joining our contest here. The competition ends 25 January 2016, and the winner will be announced on 26 January 2016 via email.
Alternatively, you can get a special 10% discount for both the basic and premium programmes with the code 'BURO247'. Promotion valid till 29 February 2016.
Check back next week for my review of Week 2. Got a question? Connect with me on Instagram at @caimei.k