Mon, 1 Feb
It's Federal Territory Day today so I start the morning with a HIIT session at Firestation. I know I've said it before but I really enjoy these workout sessions and try to challenge myself by doing more reps or by running a tad bit faster on the treadmill. I haven't managed to clock in as many miles as I'd like for the upcoming Nike We Run KL race so I decide to do a 8km run in the evening, but I might have overdone it today as I'm left with an aching right thigh and a slight limp. PurelyB suggests to swap some workouts with a walk or a relaxing yoga class as over-exercising may cause the body to store fat instead.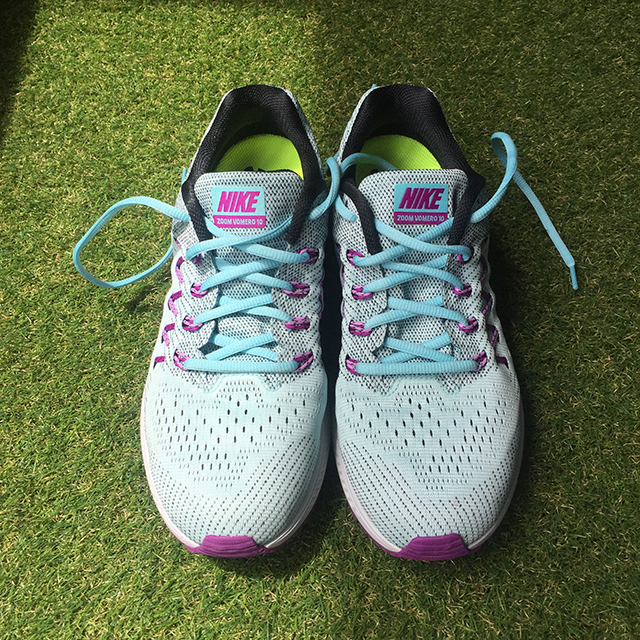 Tues, 2 Feb
Today's work schedule sees me at the office for a shoot that takes up the whole morning and I barely have time to eat my nasi ulam before rushing off to a work event in town. I've got a training run with Nike for We Run KL at Desa Park City this evening but I'm caught in a massive traffic jam. What to do when stuck in traffic? Have dinner, and today it's quinoa and ratatouille, which should give me the energy I need for the run. A wheat-free alternative to starchy grains, quinoa has twice the protein content of rice and is a personal favourite to add to salads.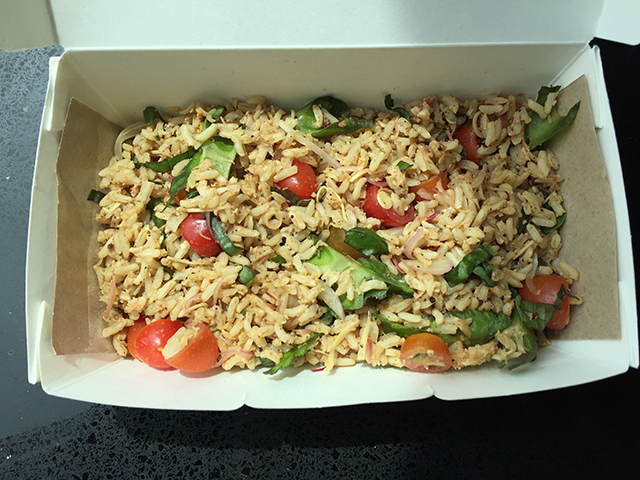 Wed, 3 Feb
We've got another shoot today but I manage to have some lentil salad before I leave the office. Today's my rest day – time to let my body recover a little from the past two days of exercising. My sister's back in town after having been away for almost two weeks so we meet for dinner and then head to the official opening of a new speakeasy in town, PS150, where I last the whole night without even finishing my glass of wine.
Thurs, 4 Feb
It's almost Chinese New Year so we have team lunch at Mei by Fat Spoon to celebrate before everyone goes away the following week. I opt for a salmon ikura bowl, hold the edamame, please. If I had to choose one cuisine to eat for the rest of my life, it would be Japanese – sashimi bowls, grilled fish and seafood salads on clean days and bowl of ramen or tonkatsu on cheat days. I get back from lunch to a surprise delivery from PurelyB – a food hamper that includes a bottle of cold-pressed juice, nut milk, granola, herbal tea, raw chocolate, and a Fressko flask so I can start making Insta-worthy fruit water.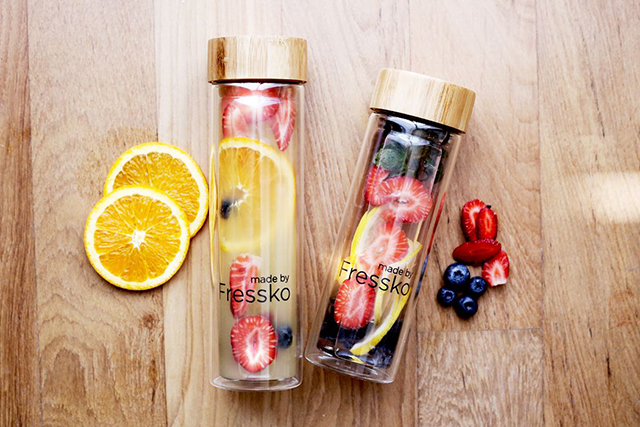 Fri, 5 Feb
I have a workout date with Marissa from PurelyB this morning, who takes me through some stretching and strength exercises, followed by a circuit that includes burpees and kettlebell swings (insert horror face emoji here). Post-workout, I head over to Rubberduck and pick up a mango chia pudding for breakfast. Made with coconut milk, the pudding is creamy and delicious and although all things coconut has been trending on health and fitness sites the past few years, I'm not fully convinced that coconut milk and its high levels of saturated fat can be that good for you – everything in moderation, I suppose.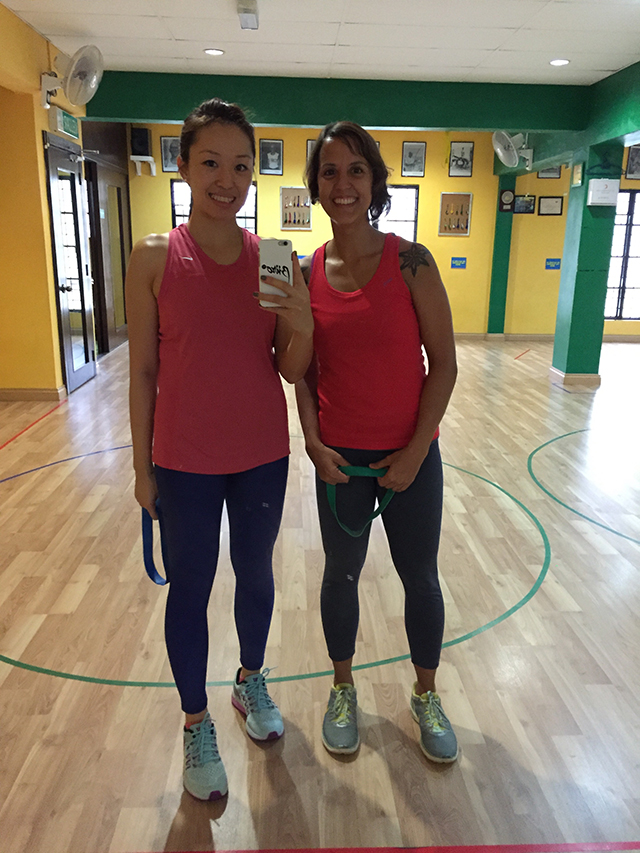 Sat, 6 Feb
Being on this diet has led to some interesting conversations with friends and the most interesting story I've heard so far has to be about cricket flour. Cricket, as in the insect? That was my exact reaction. It's apparently sustainable and environmentally friendly, offers high levels of protein and is soy-, dairy- and gluten-free. Will it transform me into a super-fit, fighting machine? No? Thanks but there's no way I'm having a cricket protein shake.
Sun, 7 Feb
I make plans to meet a friend for a healthy brunch this morning but the cafes we wanted to check out were all closed so we make do with a 'regular' café, while moaning the lack of healthy places to eat. There isn't a dairy- and soy-free alternative for a latte so I make do with a long black, which I'm not accustomed to. Maybe I need to bring a hipflask filled with almond milk to the next brunch I go to. It's reunion dinner tonight and while I try my best to eat clean, I doubt that 'poon choy' quite cuts it as being 'clean'. I'm reassured by Dave who tells me not to stress if I fall off my healthy diet for a meal (or even a day). What's important is consistency and a reminder as to what my goals are in the first place.
QOTD:
"Good things come to those who wait… greater things come to those who are willing to work for it."
Mon, 8 Feb
It's the first day of Chinese New Year today (Gong Xi Fa Cai!) and probably the hardest time to be on an eat clean diet when you're surrounded by hard-to-resist tidbits like pineapple tarts, barbecued meat (PurelyB has a not-so-naughty bak kwa recipe here), and shrimp rolls (my favourites in that order) but I manage to start the day well, eschewing waxed meat rice and braised pork knuckle at lunch for a wholesome green smoothie instead. Even when out visiting family and friends, I stick to water, and a bowl of herbal soup distracts me from my favourite kaya puffs a friend brought back from Ipoh.
QOTD:
"We gain the strength of the temptation we resist." – Ralph Waldo Emerson.
Tues, 9 Feb
Today marks the final day of the 30-Day Challenge! With benefit of hindsight, it really hasn't been as difficult as I thought it would be. Granted there were days where I had a bit of a struggle in choosing healthy options but overall it's a lifestyle choice that I will stick to – except perhaps the occasional Greek yoghurt or milk in my coffee. I've only managed to find one café that makes a decent latte with almond milk – thank you Ashley's – but prepare to be set back some RM18 for a regular-sized cuppa. Going dairy- and soy-free has also opened my eyes to the difficulty in getting alternatives – many big-name grocers don't even carry goat's milk, much less goat's milk yoghurt. I really don't know what it must be like for people who have to shop alternative choices. Healthy eating is not about being on a restrictive diet or calorie-counting (unless you're in it for weight loss), it's about making the right choices to power your body with quality fuel, for a better body. A big Thank You to the team at PurelyB, for putting me on track to a healthier me.
QOTD:
"What you get by achieving your goals is not as important as what you become by achieving your goals." – Zig Ziglar
Click here for more info on the 30-Day Weight Loss Challenge with Dave Catudal, and here to read last week's review.
Get a special 10% discount for both the basic and premium programmes with the code 'BURO247'. Promotion valid till 29 February 2016.
Got a question? Connect with me on Instagram at @caimei.k
| | |
| --- | --- |
| SHARE THE STORY | |
| Explore More | |