After our session at Firestation.fit's first outlet in Jalan Batai, we—or at least, half the team—were hooked to the whole idea of Fire Fitness so when a few months down the road, we heard there will be a new Firestation opening in Mont Kiara, we were psyched and started counting down the days till it's ready (for us). Fondly called Fire 2, the new boutique gym at Plaza Mont Kiara offers two additional classes next to the original Stride workout: Ride, a spin class with functional training thrown in, and Strike, a boxing class that packs a punch with a bunch of fun.
It was hard choosing to just review one so we decided to do a little bit of both for this month's episode of #FitnessFriday. Watch the video below to see how we fared and read on for the team's testimonials.
Gwen Ong, Deputy Editor
A two-in-one #FitnessFriday session meant that my body was going to get a good shocking. I had my reservations starting with the Ride class cos my legs are my weakest points. I had to push myself through in most of the climbs that my limbs were like jelly by the end of each round. Tracy gave a good tip—up the volume or sing to the music so that you can't hear yourself panting, which will psychologically affect your performance. So that's what I did (in my head anyway) which did help to distract a little. By the time the Strike class rolled around, I felt pumped up enough to take on the punching bags. Led by Tanya, our enthusiastic trainer, it was one the best sweat seshs I've done. I think I might have pent-up anger issues (haha) but this work so well in the arena. I came out of both activities with battle scars that I'm proud to call myself a survivor.
Rating: 4/5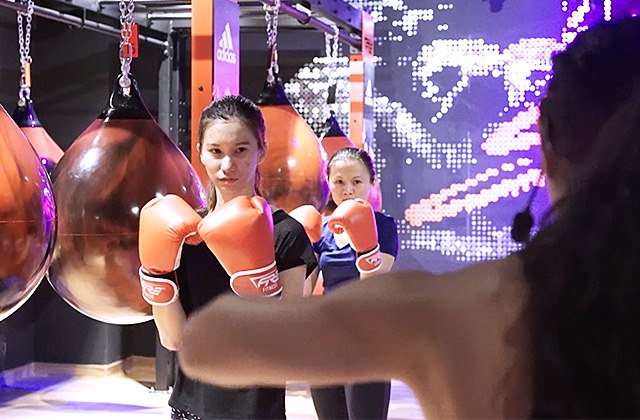 Rachel Au, Lifestyle Writer
I wasn't there at the first Firestation.fit as I had just joined the team and my body wasn't ready for any 'intense' workouts (or any workouts at all). After several months of vigourous (in my books, at least) exercises (once a month for #FitnessFriday), I was ready to try Firestation.fit 2. Of course, the somewhat enthusiasm came from the fact that it wasn't HIIT but a spin class and boxing, two types of workouts that I have found a liking too after Flycycle and Muay Thai/Kickboxing from our previous #FitnessFridays. I love the playlists that both Tracy and Tanya had curated for our session, which made exercising feel more like a dance than a workout. Ride is somehow a little intense as at some points—it really felt like I was cycling upwards—and it really focuses on your leg muscles (cue jelly legs). I'm only glad that we didn't have to do the functional portion of the class, which would probably be the part where they focus on your upper body but we didn't have to anyway since we moved on to Strike from there. Like Tracy, Tanya has an infectious energy that helps push us a little more. Unlike the usual boxing classes, however, the punching bags are filled with water, not sand, which helps you do your punches and combos more effectively as it doesn't sway to and fro where you'll need to set it straight again. It's definitely one of my favourite classes so far and I'd love to head back there for another session—after my shoulder muscles have stopped aching, that is. Above all, the gym looks amazing and that itself makes working out a more welcoming thought.
Rating: 5/5

Su Fen Tan, Writer
Just moments after I arrived at the gym, and into the fire I was thrown—okay, it probably wasn't as bad as that sounds. But having (barely) survived our first visit to Firestation.fit earlier this year, I went in mentally prepared for a hard-hitting, intense session; and Firestation certainly didn't pull back on the punches. Tracy started us out on a high-energy Ride at the get-go. Although the climbs were tough as always (for me), I found myself powering through to her spirited instructions and the thumping, upbeat accompanying music. My legs may not be up for very much excitement after 30 minutes of riding, but I was excited to take on the next class—Strike. While Tanya was the embodiment of a lean, mean fighting machine with a friendly demeanour, you will hardly persist with the urge to slack in her class, because she'll be at hand motivating you to throw in a little more power behind those jabs, or getting a few more punches in before time was up. I came out of both sessions exhausted, naturally, but already contemplating coming back for seconds—that is surely the sign of a great workout.
Rating: 5/5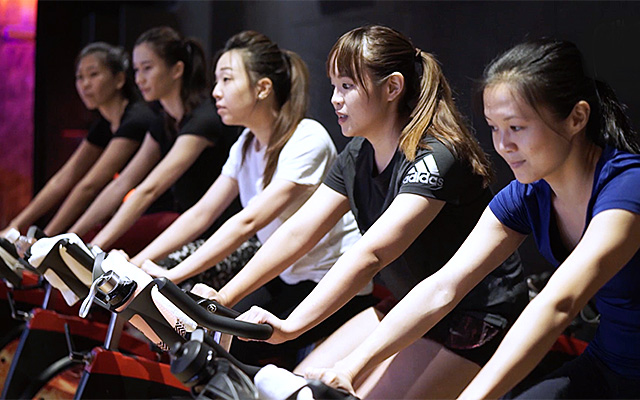 Alyssa Lee, Editorial Assistant
I write this with both my legs in plaster casts hovering 3-feet above the hospital bed. Okay, that's a lie. Here's the truth: After the workout, I needed those plaster casts. It was absolutely brutal. Well aware of my non-existent stamina and stunted muscles thanks to my couch potato life choices, I was already prepared to feel the burn at a place so aptly named 'Fire' and yet that was an underestimation of the pain that would ensue. Pedalling a bike furiously on an incline is no easy feat, what more with bums in the air and sing-alongs when you just don't care. Honestly speaking, if were not for Tracy's encouragement and infectious spirit, I would have fallen off the bike in tears. She kept the entire session fun and upbeat, rousing the strong and inspiring the meek; all while keeping an eye on everyone's technique. The same could be said for Tanya during the Strike session, the way she threw power punches and hit combos were #goals. It was really reassuring having trainers who knew each of us by name and were always quick to assist in lieu of the order-barking drill sergeant I was dreading. Yes, it hurt. Yes, I thought I would never walk again. But someday in the future, I will come back, walk through 'Fire', and not be burned.
Rating: 4/5

Yi Suen Chong, Digital Designer
I've been a fan (and a regular) of Firestation.fit ever since we had our first #FitnessFridays at Firestation Batai back in January. Fast forward to today, they've totally upped their game with the recent opening of their second outlet, F2, which offers two brand new classes, Ride and Strike, for their fans. I couldn't be more thrilled that we got to try not only one, but two of the new classes combined together—#jobperks! Just like F1, its sister outlet did not disappoint; their new workout regime was fast-paced, intense and jam-packed with a lot of fun. For me, the highlight of Ride was when we were spilt into two groups and we had to take turns sprinting (while standing on the bike)—it was a great feeling to be able to cheer for the other team while they ride. Tracy was fun and encouraging during our session, and that made the whole workout slightly more bearable. With Strike, it's a total upper body workout that worked on muscles you didn't even know existed (judging especially by how sore I was for the next few days). I was a bit skeptical before the class as I wasn't a big fan of boxing but with the pumping music and Tanya's encouraging words, I had a lot more fun than I expected. At the end of both sessions, we walked out of the gym with jelly legs and limbs, but with pride cos we survived the Fire.
Rating: 5/5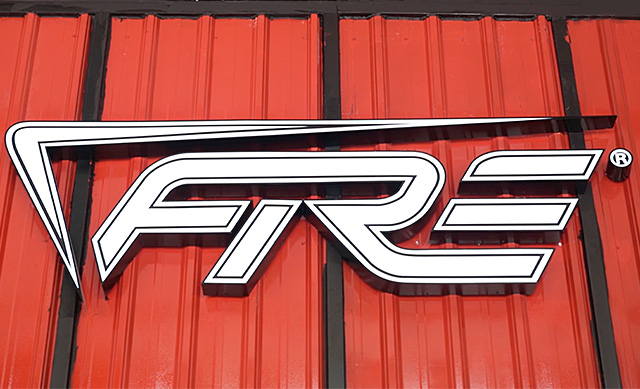 Strike and Ride classes are available at Firestation.fit 2, Ground Floor Courtyard, Plaza Mont Kiara. Check out their website and Facebook for more info.
Related stories:
#FitnessFridays: Team HIIT workout at Firestation.fit
#FitnessFriday: Team tries Muay Thai/Kickboxing at Klinch MMA
Firestation.fit's Tanya Tolman talks about the 'Brave' campaign
| | |
| --- | --- |
| SHARE THE STORY | |
| Explore More | |