The idea of a wellness retreat at a beautiful destination away from home is always tantalising but it's not often doable with our busy schedules. The good thing is we don't necessarily need to hop on an airplane or drive five hours out of town for a similar rejuvenating experience. The St. Regis Kuala Lumpur's new Iridium Spa Suite Retreats mean you can achieve that same goal within the hustle and bustle of the city we love.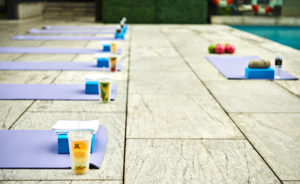 st regis kl spa suite retreats
The Suite Retreats are available as a 1, 3 or 5-day programme for, in the same order, Detox, Clean Eating and Fast Track to Weight Loss. All aspects of your wellbeing will be taken into consideration so you can expect fitness routines, massages and treatments for the body and/or face, and healthy yet delicious food.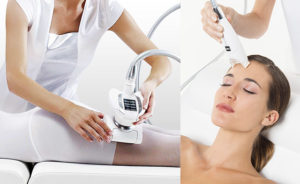 LPG endermologie st regis kl
As every person's needs are different, guests will first do a pre-consultation with a FISAF (Federation of International Sports, Aerobics and Fitness) trainer to evaluate and determine their fitness levels. Next, an Iridium Spa therapist will identify areas of focus and tailor-make treatments from LPG endermologie and ESPA skincare to suit your body type and physical make up. Last, but not least, guests will be well fed with bespoke menus by award-winning and international best-selling author and chef, Daniel Green.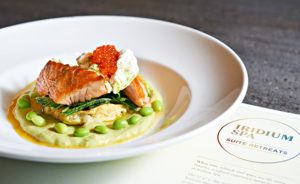 daniel green healthy menu st regis kl
Those with a thirst for adventure can even opt for add-on experiences during their stay such as Midnight Meditation, Cooking Classes, walks or jogs in the 130-year-old Lake Gardens and more. Those with a hunger for the ultimate indulgence can pair an Iridium Spa Suite Retreat with a luxurious St. Regis Suite which includes a Daniel Green custom mini bar, Iridium Spa amenities, In-Suite treatments, butler-drawn slumber baths, soothing surround sound music and scented air purifiers. It's the kind of getaway you deserve.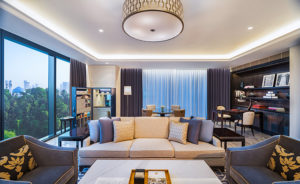 st regis kl spa suite retreats
At the end of each retreat, guests will receive a post-retreat overview highlighting the efforts taken, the visible effects shown as well as recommendations to continue a healthy lifestyle. Suffice to say, you'll be in good hands.
MINI REVIEW
To get a better idea of the Iridium Spa Suite Retreats, I was one of the lucky few invited for a half-day experience, which meant a 45-minute yoga and pilates class by the pool, breakfast by Chef Daniel Green, freshening up at the Suite, an LPG endermologie treatment followed by a massage and ended with lunch by Chef Daniel Green — all in that order. The workout was no joke as my (unformed) abs were really feeling it the next day. Breakfast was light yet delicious, and I especially loved the four detox shooters (essentially juices). It was a great introduction to Chef Daniel Green's vision of clean eating where healthy can be yummy and look appealing as well.
My favourite part was the treatment and massage. LPG is a non-invasive treatment that uses a machine to essentially "roll" and smooth out fat deposits, thus also stimulating circulation to flush out toxins. I tried it on the face and I'm told my chin look visibly sharper after. The massage that followed, using ESPA's natural body oils, knocked me out. My masseur had a way with her hands as she skillfully kneaded out a lot of my knots.
Lunch was so wholesome, delicious and flavourful that had I not already known, I'd never have guessed it was completely healthy. Despite a very heavy stomach, for the first time in a long while, I was not hit with food coma on my drive back to the office. Half a day of the Iridium Spa Suite Retreats was definitely not enough. Sign me up for five days next please!
Iridium Spa's Suite Retreats in a St. Regis Suite start from RM4,688+ and is inclusive of:
2, 4 or 6 nights' stay
Breakfast, lunch, dinner and snacks in between
Pre- and post-consultation
LPG and ESPA treatments
Fitness sessions
For more info, call 03 2727 3180 or email [email protected].
| | |
| --- | --- |
| SHARE THE STORY | |
| Explore More | |