Let's face it: salads are boring if they're just a bowl of lettuce and tomatoes. Even with added croutons or pine nuts, it will still feel like it's missing something and that's the salad dressing. It makes all the difference and that includes neutralising all the goodness of the greens in your salad. Store-bought dressing or the one used in a common salad bowl at your local restaurant can ironically be unhealthy but that can avoided if you're in control of what makes your perfect salad accompaniment. Here is a list of healthy yet indulgent salad dressing recipes for you to try: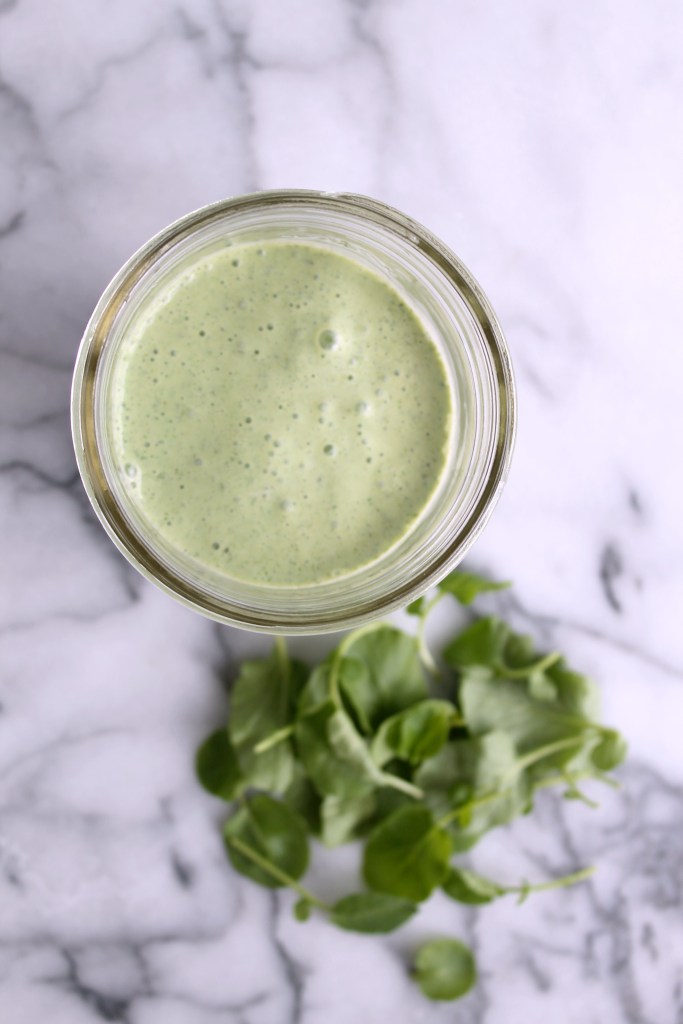 Ingredients
1 cup Greek yoghurt
1/2 cup fresh watercress
2 tablespoons fresh basil
1 tablespoon fresh mint
2 tablespoons lemon juice
1 small clove garlic
1/2 teaspoon kosher salt
Freshly cracked pepper
Method
1. Blend all the ingredients until it has a smooth texture.
2. Store in a glass jar and keep refrigerated.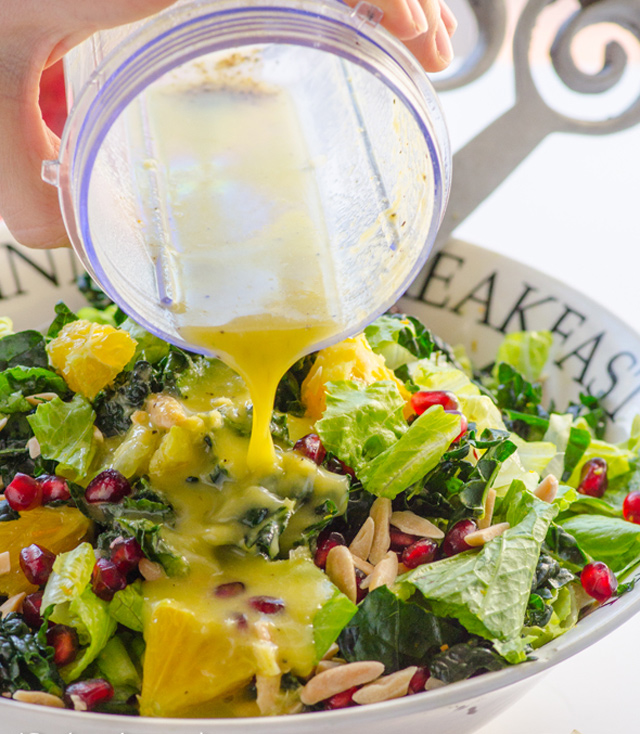 Ingredients
1/2 cup orange juice
2 tablespoons extra virgin olive oil
1/2 large orange, diced
1 inch fresh ginger
1/4 teaspoon himalayan pink salt
Grounded black pepper
Method
1. Combine all ingredients into a high speed blender and process until it has a smooth texture.
2. You can keep the dressing in a container, refrigerated, for up to five days.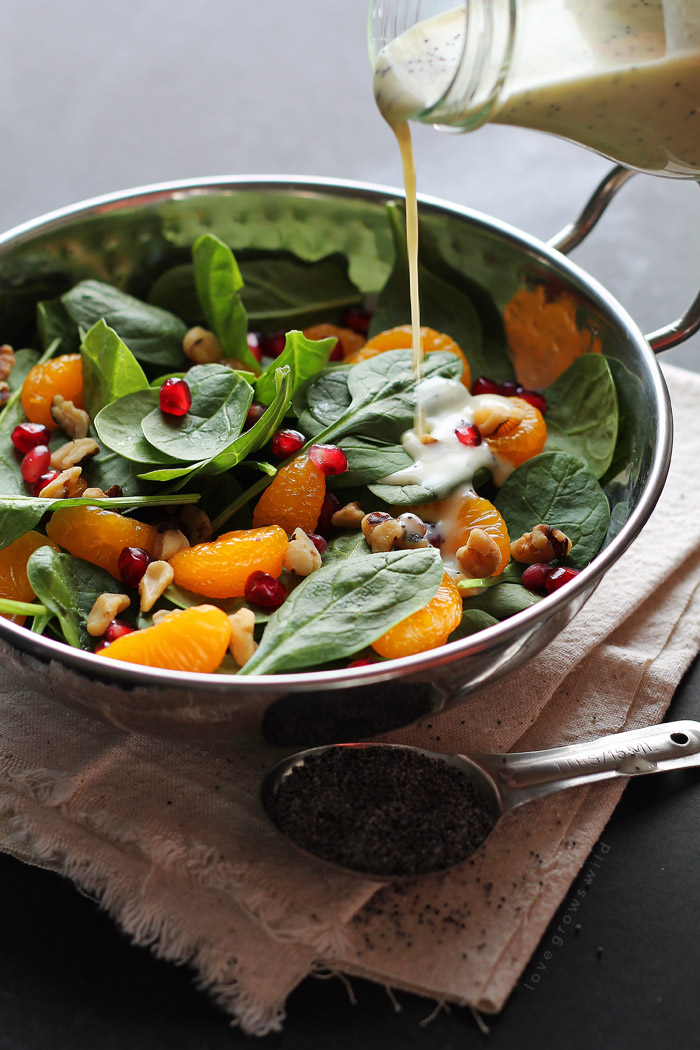 Ingredients
1/2 cup plain Greek yoghurt
1/3 cup apple cider vinegar
1/4 cup granulated sugar or honey
1 tablespoon chopped white or yellow onion
1 teaspoon Dijon mustard
1/2 teaspoon salt
1/3 cup vegetable oil
1 tablespoon poppy seeds.
Method
1. Place the yoghurt, sugar, vinegar, onion, mustard and salt in to a blender and process for 20 seconds.
2. Slowly pour in the oil and add the poppy seeds before blending the mixture for about three to four times until all the ingredients are fully combined.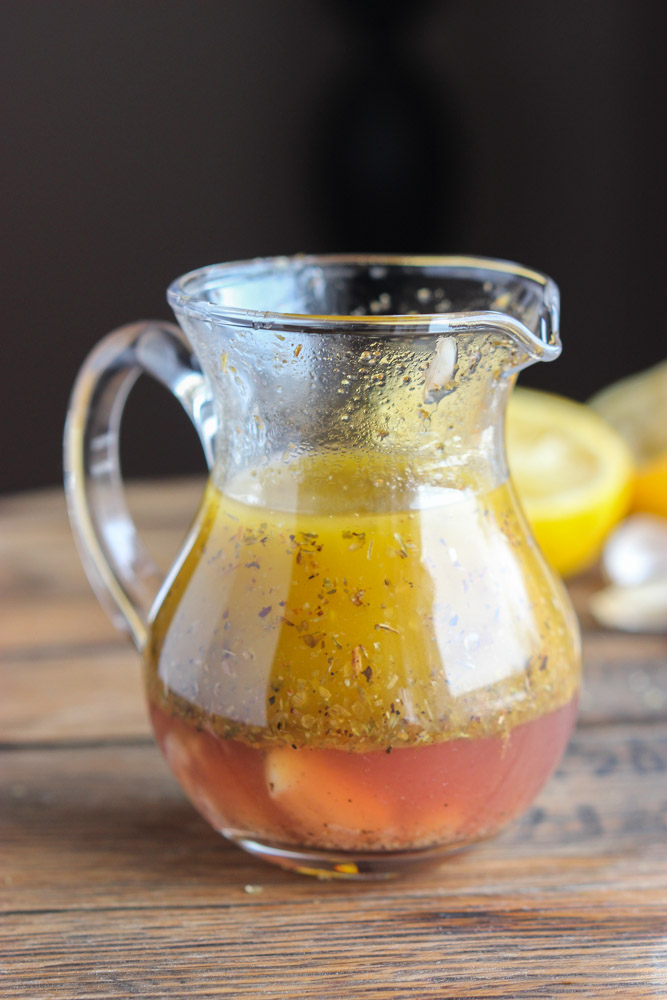 Ingredients
1/4 cup extra virgin olive oil
2 tablespoons red wine vinegar
1 lemon, juiced
2 cloves garlic, smashed and peeled
1 teaspoon dried oregano leaves
3 pinches of salt
Grounded black pepper
Method
1. Add all the ingredients into a mason or glass jar with tight lid over it.
2. Cover and shake vigorously until it is all combined.
3. Store in the refrigerator for a maximum of seven days.
Related stories:
#SaladSundays: Healthy yet delish recipes
Why you should plant your own herbs and greens
| | |
| --- | --- |
| SHARE THE STORY | |
| Explore More | |