Calling all yoga enthusiasts (as well as the less enthusiastic), 21 June 2019 is International Day of Yoga—also commonly knowns as Yoga Day. Yes, a whole 24 hours to celebrate the practice on a global scale. If you're not familiar with yoga (and you should be), it is an ancient practice that integrates breathing exercises, meditation, and poses. That's all zen, spiritual and peaceful, but why practice yoga? Aren't there other ways to reduce stress or find relaxation? Can mental and physical health really be improved with yoga? Question time—mirror, mirror, on the wall, is yoga really the most beneficial of them all? Well, science says yes (at least, one of the best). There are numerous science-backed evidence that highlights the benefits of yoga and these are just some that you need to know about.
1. You get to sleep, she gets to sleep, he gets to sleep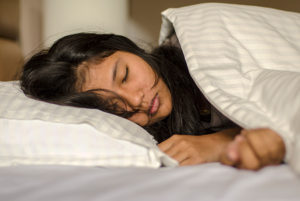 Yoga benefits – sleep
If you read that in Oprah's voice, then bonus points for you! Jokes aside, yoga really does help you sleep better. Yoga doesn't only enhance sleep quality because of its effects on melatonin but also through its impact on common contributors to sleep problems. In a 2005 study by Majunath and Telles, it was discovered that between the yoga group, herbal preparation group, and control group, those who fell asleep longer and faster were from those that practised their asanas. Moreover, when you incorporate yoga into your routine, sleeping gets better because it has a huge impact on common contributors to sleep problems, such as anxiety, depression, chronic pain, and stress. If you haven't been getting quality sleep, why not try yoga? Yoga-t it!
READ MORE: These are the secrets to happiness that you should know
2. Come and bend over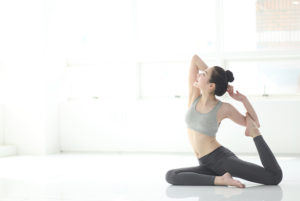 benefits of yoga – stretching flexibility
Thinking of improving flexibility and balance? Research showed that yoga—through the optimisation of specific poses—helps with that. In a 2016 study, it was discovered that several measures of flexibility and balance of 26 male college athletes increased significantly after 10 weeks of yoga. Whether it's Downward Dog, Right Foot Lunge, or Chair positions, the study by Polsgrove, Eggleston and Lockyer showed yoga maximises the specific dimensions of fitness. Regardless of what you have in mind, the ability to be bendy and flexible can be useful. You can even rely on flexibility and balance when you contort your body to reach that ring you dropped in the sewer. Even better, you can easily escape from Pennywise.
READ MORE: It is important to feel amazing and this is how
3. No stress is the best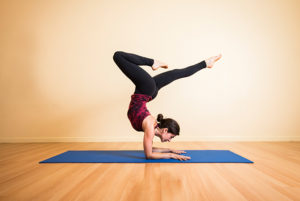 yoga benefits – stress
Life might be a brief candle but that doesn't remove stress from it. In fact, that's far from the truth. Stress doesn't seem to have an end. Exams, relationships, family issues, and work are some of the major contributors to stress. Stressed out. The good news: yoga saves the day! The practice has generally been known to promote relaxation and ease stress, but did you know that that is scientifically-proven? A 2007 study with 131 people showed that yoga assisted in reducing stress and anxiety as well as had positive impact on quality of life and mental health. Mental health fitness is integral to a healthier life and yoga assists in ensuring that no one goes haywire. And no one wants that, right?
READ MORE: This is how to help a friend suffering from depression
The American Osteopathic Association said that yoga can provide physical and mental health benefits when regularly practiced. This Yoga Day, why not take up the practice if you haven't already? These science-backed benefits should inspire you to add yoga to your routine.
To help you get started, here are three awesome yoga studios in KL you should check out:
1. Aravind Yoga Studio, Plaza Damas
Check out what the team thought about the Fly Yoga class at Aravind Yoga Studio in an episode of #FitnessFriday.
2. BE Urban Wellness, Work@Clearwater
Read what the team thought about a yoga session at BE Urban Wellness.
3. The Flow Studio, Bangsar
With an abundance of natural light in its airy space, The Flow Studio in Bangsar is a favourite among yogis today.
| | |
| --- | --- |
| SHARE THE STORY | |
| Explore More | |