Be your own Valentine this year—with the MCO keeping us in LDRs (or otherwise solo), we've crafted a foolproof plan for a perfect, pampering night in. Find our step-by-step guide ahead
Staying in this V-day and at a loss for special plans? There is no time like the present to treat yourself to the self-care session you deserve. With our guide, you'll come out primed and prepped better than ever before—below, find everything you'll need for an indulgent night in.
Step 1: Set the mood and light a candle
Aromatherapy is a crucial step in the self-care roster; give it a miss and we're positive you'll regret it. Think about it—there's nothing more off-putting than masking up and hopping into the bubble bath when there are... unaccounted for smells looming about. This exercise in self-care is all about disconnecting with the world and reconnecting with yourself, so light your favourite candle and drown out any unwanted scents.
Need some help with finding your signature scent? Look no further.
READ: 8 Cliché-free scented candles to help you set the mood
Step 2: Exfoliate...
...your body...
Exfoliating is probably the most time-consuming step in any beauty routine—that's why you need to seize this alone-time and really buff away! Don't know where to start? Find some of our personal favourites here; from the high-performance to the gentle, there's something for everyone!
READ: The best body scrubs to buff away everything from clogged pores to cellulite
...and your scalp, too!
Is your hair fall out of control? Your scalp might be suffering and the culprit may be anything from bad circulation to product build-up. Exfoliating is just the first step—find our picks for the best scalp scrub and find out how you can treat your mop better with our guide to scalp care.
READ: A guide to your scalp: How to keep it healthy for stronger, healthier hair
Step 3: Give yourself an at-home facial
From cleansing to steaming to exfoliating and beyond, an evening of pampering isn't complete without a DIY facial in tow. Lucky for you, we've got the perfect MCO facial routine down pat, and we are happy to share it with you!
READ: Get glowing skin without your beauty therapist with this DIY facial
Of course, we wouldn't leave you with a routine without some solid recommendations! Ahead, find our picks for all the masks you'll need to get your skin in tip-top condition:
Mask up...
The face mask (read: of the skincare variety, not the PPE variety) is a powerful skincare must-have. Whether you're looking for something purifying, hydrating, exfoliating or more, we've got you covered. Behold, our mask directory:
...and don't forget your eyes...
Puffy, discoloured, and tired; does this describe your undereye situation? If so, you may want to take this pampering session as an opportunity to go wild with the eye masks.
READ: The best eye patches and masks to revive tired, puffy eyes
...or your tresses...
It's a universally-known fact: You physically cannot give your hair too much love (well, you can, but you'd really have to be doing the absolute most to get to that point). While you treat your skin and your body, you should remember to give your hair equal TLC. Here are the best products to help you get there.
READ: 11 Hair masks you need to reincarnate your dead, damaged tresses
...or your lips
Let's be real: No one really thinks about their lip care beyond a swipe of chapstick once in a while. That said, at this point, you might as well throw it into your routine—after all, it is Valentine's day. What better occasion is there to get your lips as kissable as can be? Even if no one is around to see, you should do it for you. On that note, here are the best lip masks we've found.
READ: The best lip masks for the perfect pout
Step 4: Soak up in the tub
Now that you're absolutely slathered in the good stuff, it's time to hop into the bath to let it all really sink in (and treat your muscles to some intense relaxation while you're at it!). With your candles alight and every inch of your body prepped with nourishing products, it's time to customise your bath experience. What do you fancy? Candles? A tasty drink (alcoholic or otherwise)? A good book? Whatever your vice, now is the moment to indulge. 
Step 5: Follow up with your regular skincare routine (or spice it up)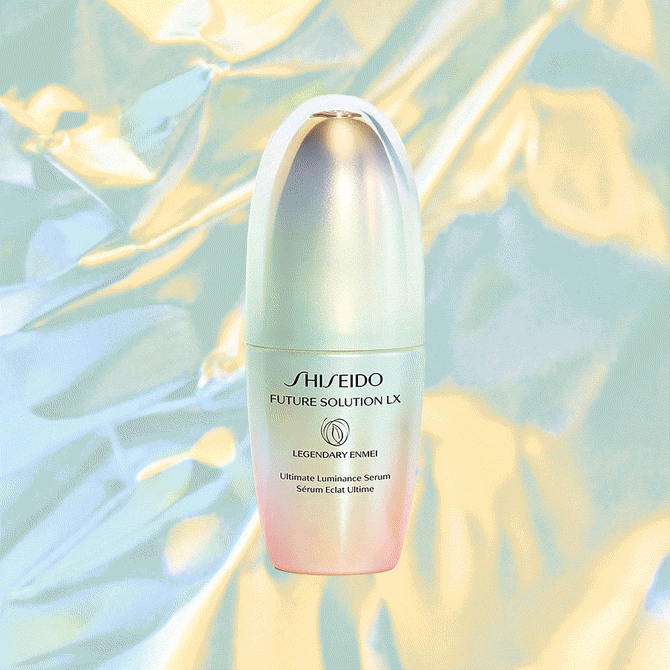 Now that you're all bubbled up and pampered to the max, it's time to add the finishing touches to your self-care routine. Follow up with your favourite skincare products—or, if there's a cream you've been saving for special occasions only, put it to good use right now!
READ: The dos and don'ts of layering skincare: An easy guide to skincare chemistry
Step 6: Treat yourself to an instant manicure
Straight out the tub is the perfect time to get your mani down pat—your cuticles and nails are sufficiently softened for optimum shaping, and if you're no good with a brush and polish, there are a few instant options to get your nails up to scratch with instead.
READ: Not big on DIY manicures? Try nail wraps—they're easier and gentler on your nails
Find more stories like this here.