In need of a full-body reset? We've rounded up the best massage devices to invest in—from Foreo's cult-favourite eye massager to Ogawa's update on the humble gua sha tool.
Ahead, find our picks for the best devices to score for every part of your body:
Address tired eyes with the Foreo Illuminating Iris Eye Massager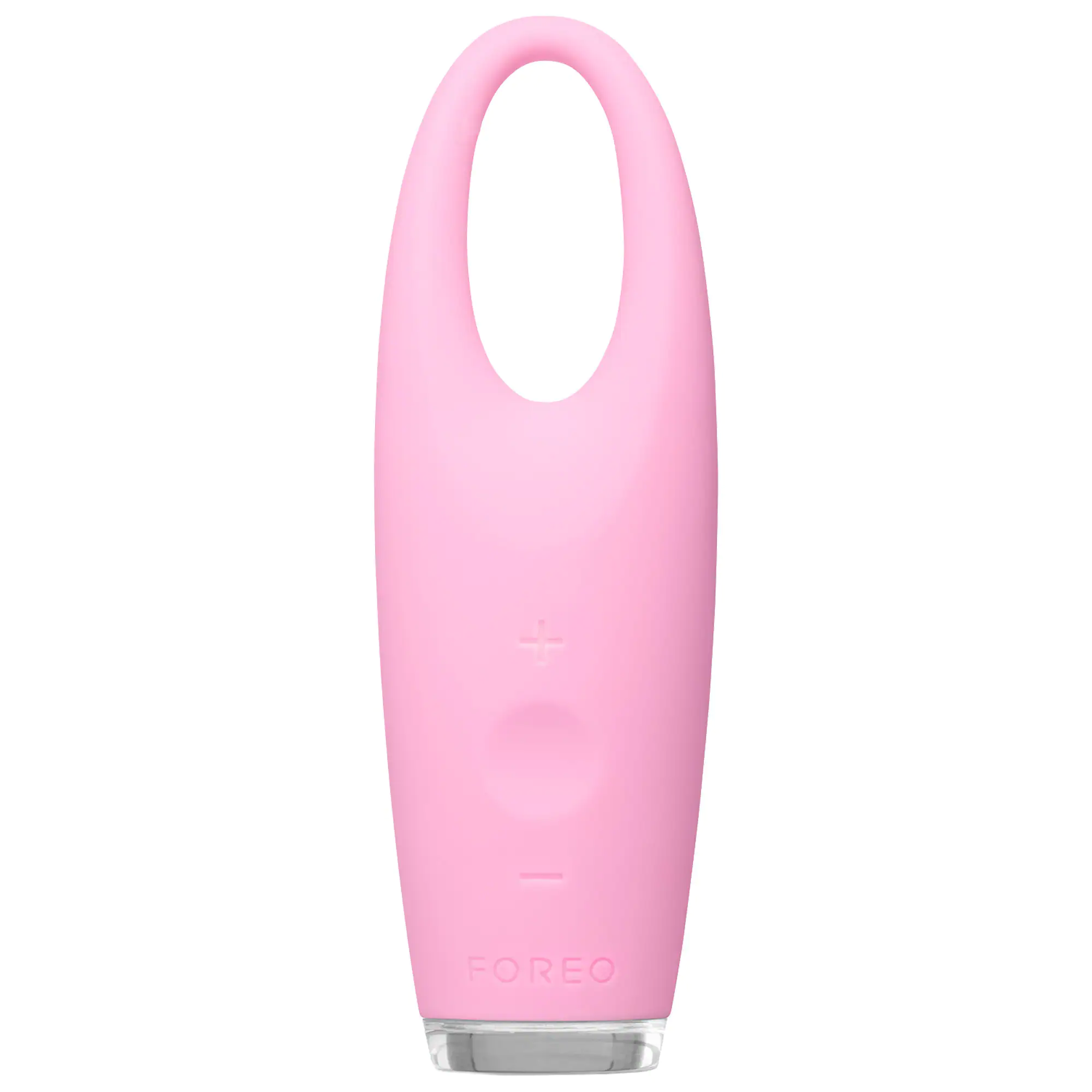 READ: I used RM4,000 worth of Foreo devices for three months and I am a new woman now
Bid adieu to fine lines, eyebags, and dark circles with this nifty device. Harnessing the powers of the brand's trademarked T-Sonic technology, this eye massager has been designed with two modes that target different age groups and skin needs.
"Pure Mode" has been tailored for skin that is just beginning to show the signs of ageing, mimicking the feeling of a manual massage that gently reduces puffiness and the signs of fatigue. "Spa Mode", on the other hand, has been designed for skin that is exhibiting more advanced signs of ageing, and thus combines tapping and pulsating sensations to replicate a professional beauty treatment.
SHOP HERE, RM640
Sculpt and lift your face with the Ogawa Unique Sheen W Facial Lifting and Massage Device with Heat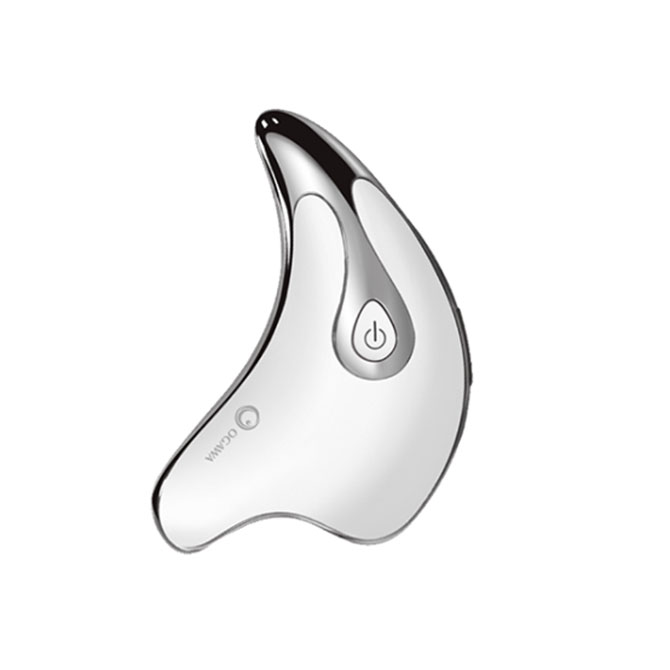 If you're looking to take your gua sha routine to the next level, Ogawa has you covered. This compact massage device can be used all over the body, but it really shines with its facial massaging capabilities. It comes with two modes—the Massage Mode that vibrates up to 8,500 times a minute and the Warm Massage Mode which boasts 12,000 vibrations a minute as well as 45ºC thermal therapy.
SHOP HERE, RM350
Or, use the NuFace Trinity Facial Toning Device for some extra microcurrent action
This device uses award-winning microcurrent technology to sculpt the face and combat the visible signs of ageing in just five minutes. It's completely painless and comes with several interchangeable treatment attachments so you can customise your at-home facial to give your skin exactly what it needs, whether it's lifting, toning, or smoothing.
SHOP HERE, RM1,760
Spot treat achey areas with the HoMedics Physio Massage Gun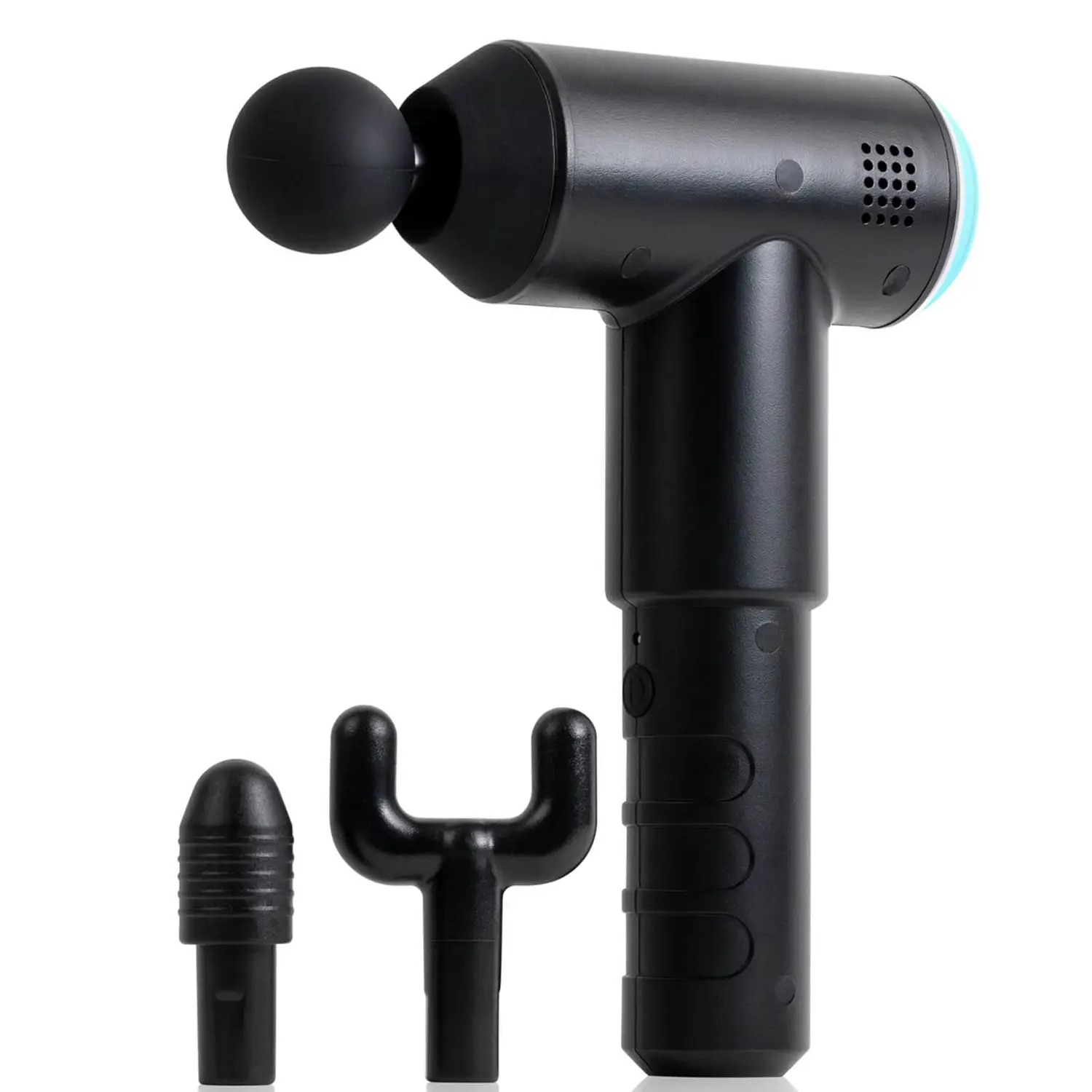 For the more active among us, this customisable massage gun uses high-frequency pulse action to target sore areas. With three massage heads—a round head for large muscle groups, a conical head for "trigger points" and a U-shaped head for your trapezius muscles, ankles, and calves—you can target post-workout soreness or awaken your muscles after sedentary periods.
SHOP HERE, RM428
Or get the pink Magnitone London Beat it Deep Tissue Massage Gun for more colourful massage experience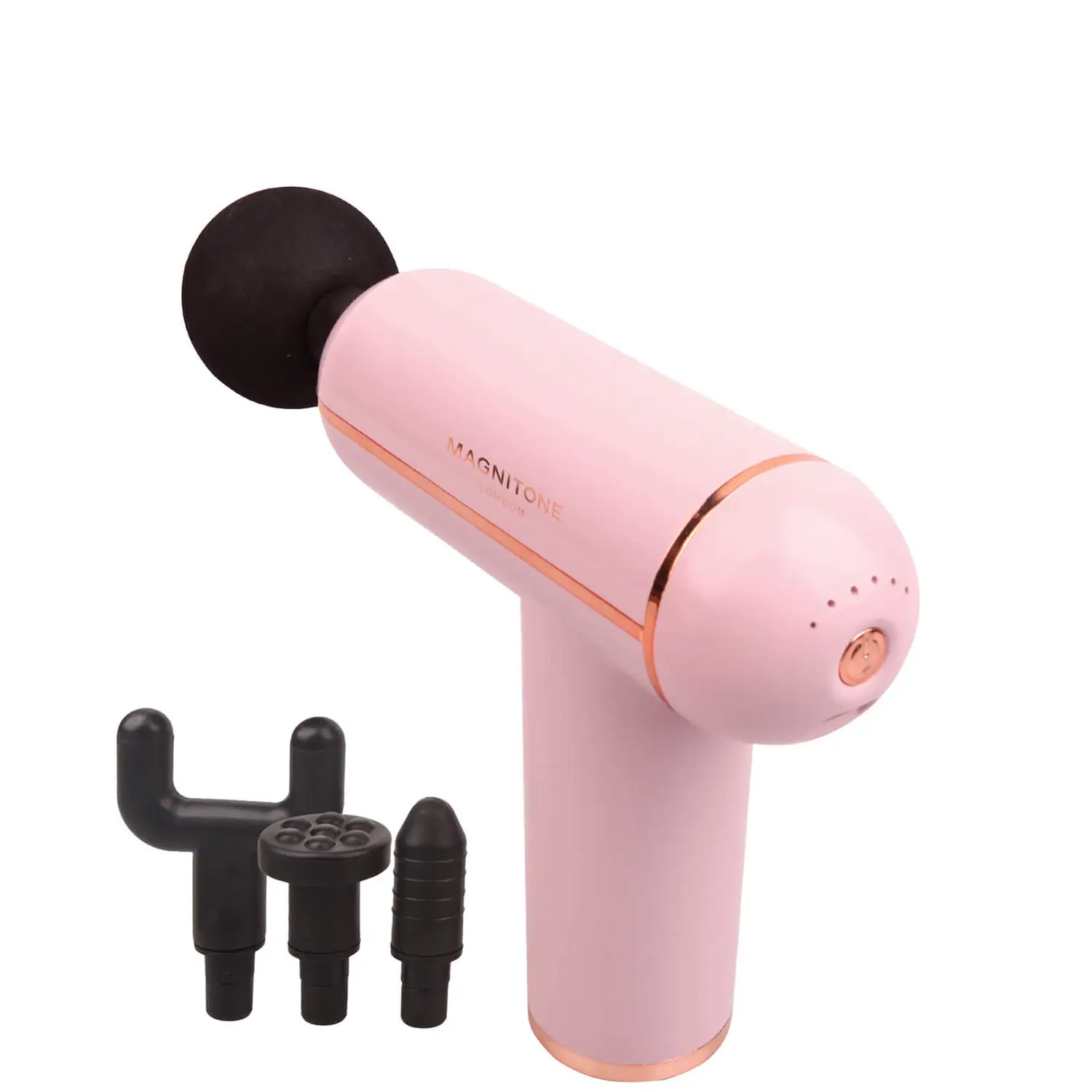 We know what you're thinking: the only difference with this massage gun is the adorable baby pink colourway. Wrong. Not only is this massage gun powerful, but it also comes with four adjustable massage heads—the bullet head for precision, the flat head for all-over relaxation, the spherical head for sensitive areas, and the U-shaped head for areas like the spine, neck and ankle. Further, it's portable, so you can take the device with you to the gym for a post-workout treat.
SHOP HERE, RM481.50
Or, go hands-free with the Osim uCaress S Backrest Massager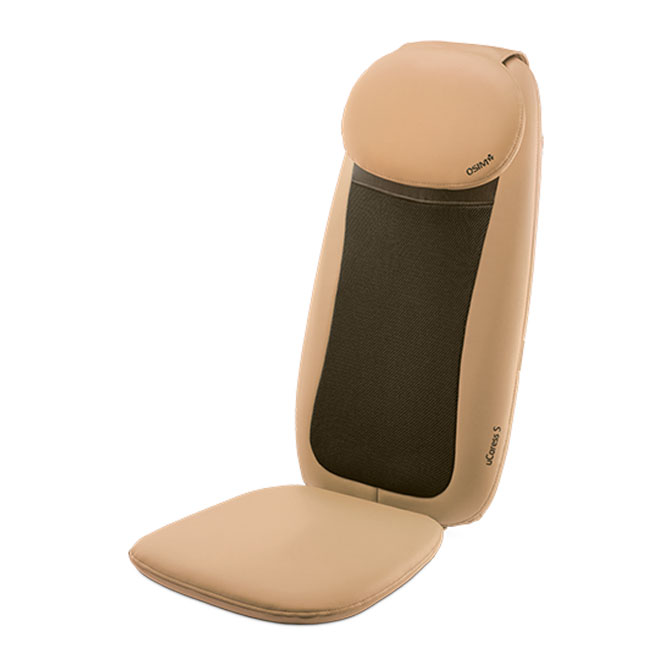 This convenient massage backrest allows you to turn any old seat in your house into a massage chair. Fitted with rolling, kneading, and swing mechanisms, you can choose from the manual or automatic massage programmes to target your neck and back.
SHOP HERE, RM999
Firm and tone the skin on your body with the Sensica Sensifirm Device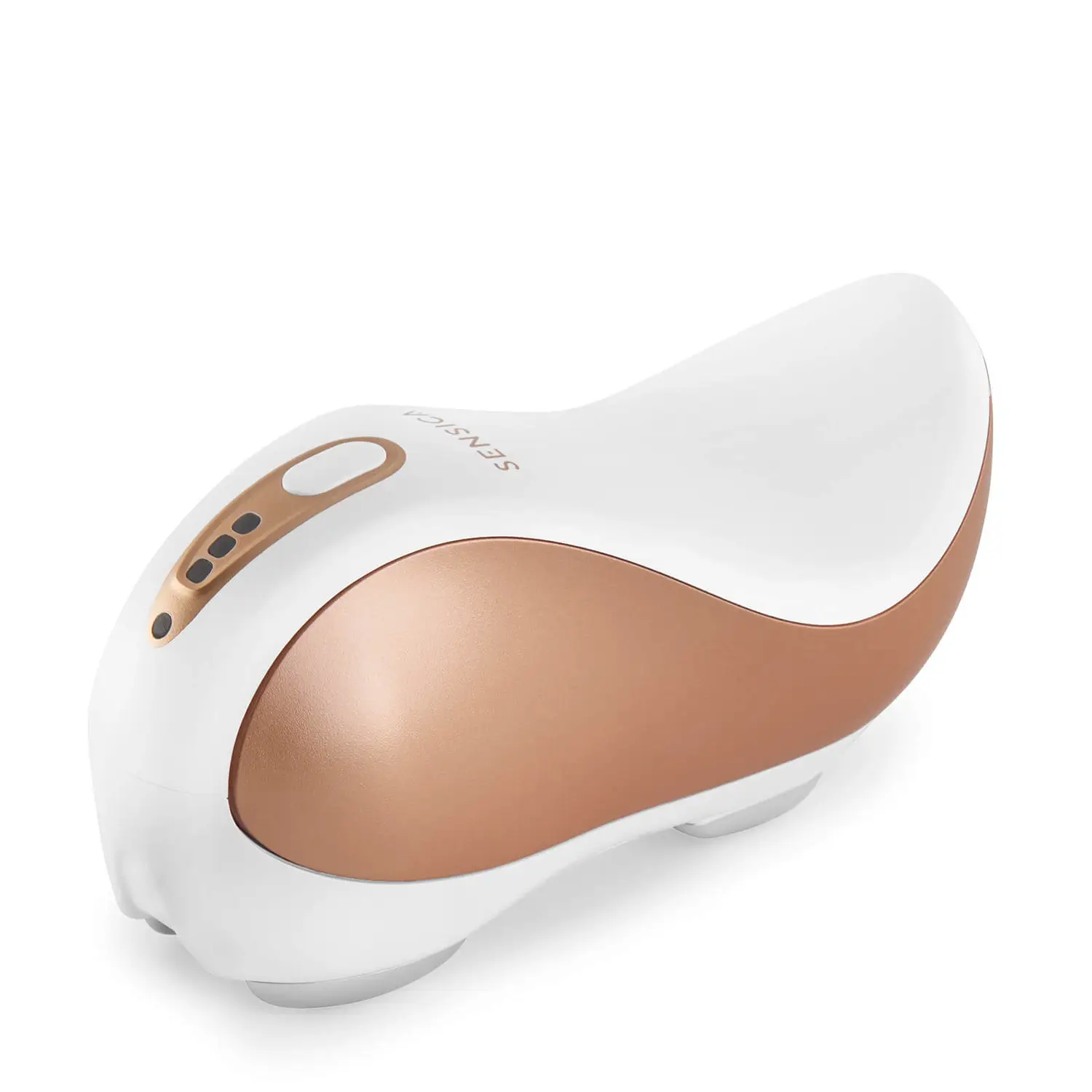 If you're looking for an all-in-one tool for all your body contouring needs, this is the device for you. Boasting Lipotherm RF technology, the device claims to boost collagen production and smooth the skin (particularly in areas with cellulite) by targeting lymphatic drainage and microcirculation. It works through the use of a dual-action process that both massages and warms the targeted area.
SHOP HERE, RM1,600
Treat your feet to a full-on reflexology session with Jin Kai Rui's Electric Vibrating Foot Massager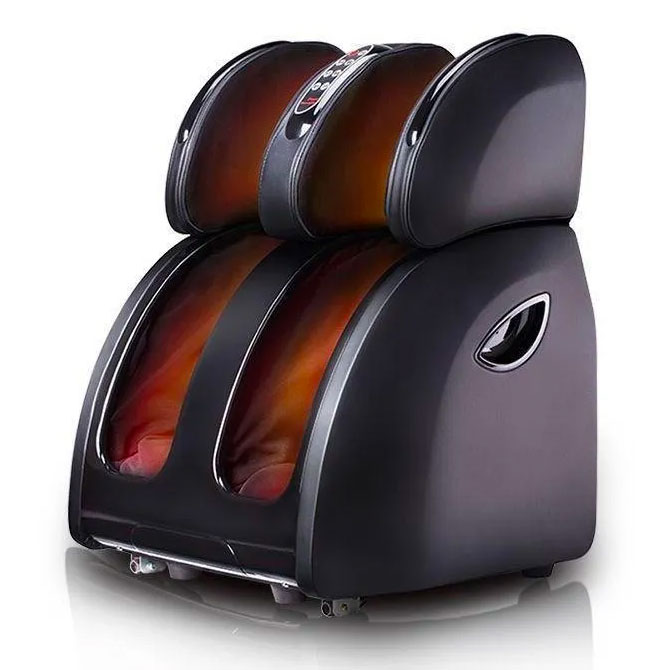 This foot massager is a cut above the rest, fitted with dynamic compression, vibration, heat therapy, and rollers, it has everything your calves and feet could need for total relaxation. Whether you're just looking to blow off some steam or you're trying to work out some knots, this all-inclusive foot massager is a dream.
SHOP HERE, RM1,485
Find more beauty guides like this here.
| | |
| --- | --- |
| SHARE THE STORY | |
| Explore More | |