Between three to five o'clock in the afternoon is when most of us in the office experience what is commonly known as the mid-day slump. The solution for some is to find solace (also known as procrastination) in something called snacks. If you're on the healthier side and prefer fruits, carrot sticks and the like, great. If you find yourself often being seduced by so-good-but-so-bad options (we're only human) like us, read on. We list down some of our local guilty pleasures and dug a little deeper to find out how unhealthy they are and what would make a healthier alternative to them.
1. Murukku
One piece of murukku is never enough but it's also equivalent to 120 calories which would require running for approximately 16 minutes to burn off completely for a female.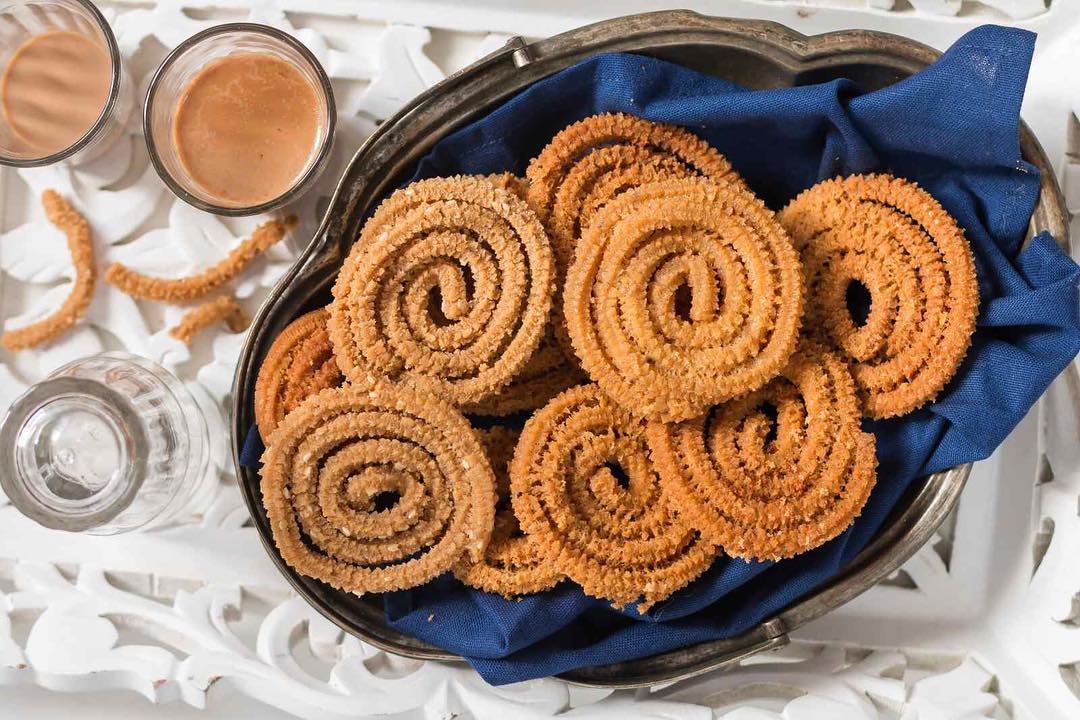 Healthier alternative: Pappadom (1 piece, 5g = 40 calories = 5 minutes of running) or bitter gourd chips (3 pieces, 10g = 10 calories = 1 minute of running). If you really can't curb your murukku cravings, make your own without oil in a microwave oven.
2. Goreng pisang
Crispy and slightly savoury on the outside, and sweet on the inside. We can all easily munch on two to three pieces in one go. However, the next time you reach out for a second piece, remember that it's 130 calories (you can jog it off in 19 minutes).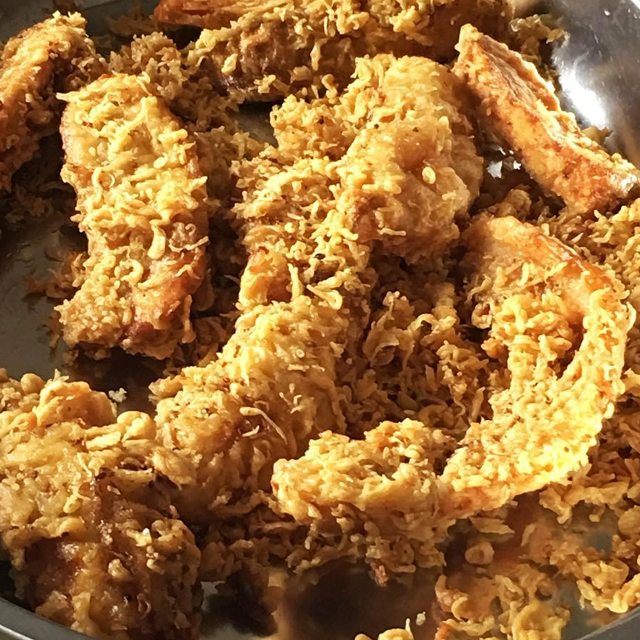 Healthier alternative: Eat the real banana. A medium banana is about 102 calories due to its high carbohydrates (27g) and sugar (14g) content but it does benefit your health in many other ways (stress, muscle cramps, digestion and more). Even banana chips aren't all that healthy as 28g of it equal to 146.9 calories and 9.5g of fat.
3. Curry puff
That crispy goodness comes at a price: 340 calories (41 minutes in a spin class to burn that) and 10g of fat (equivalent to two teaspoons). To put things into perspective, the ideal daily fat intake for a normal adult is between nine and thirteen teaspoons.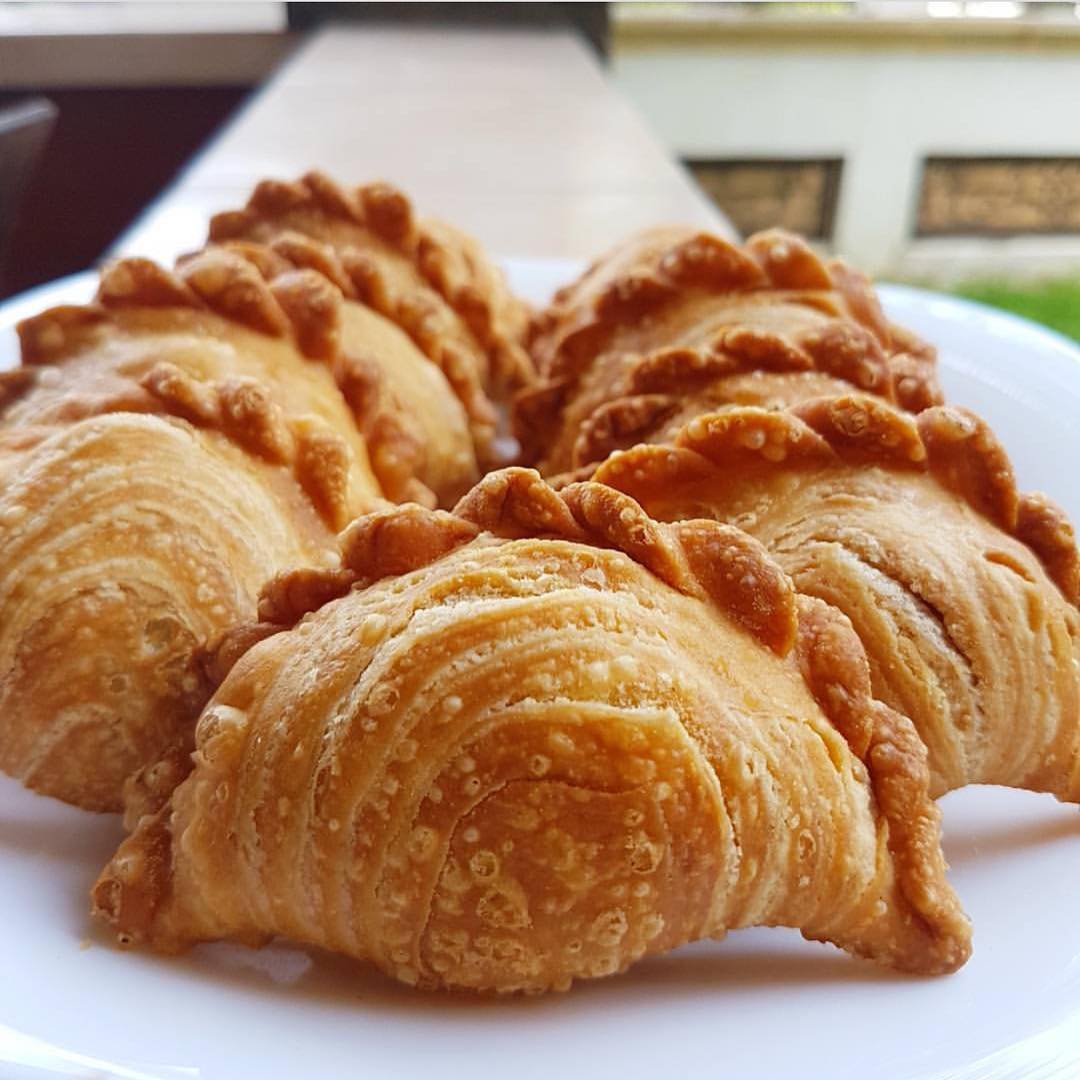 Healthier alternative: Fried snacks will find it hard to make it to the healthy list. We'd suggest opting for a steamed chicken pau which has a calorie count of 120 and only 3.1g of fat.
4. Kuih talam
Most traditional kuih in Malaysia have a high coconut milk content, resulting in a lot of them ending up on the list of unhealthy snacks. Taking kuih talam as an example, not only is coconut milk the key ingredient but a serving of it (roughly 110-120g) contains 180 calories (it'll take a 27-minute jog to burn all that) and 2¼ teaspoons of sugar.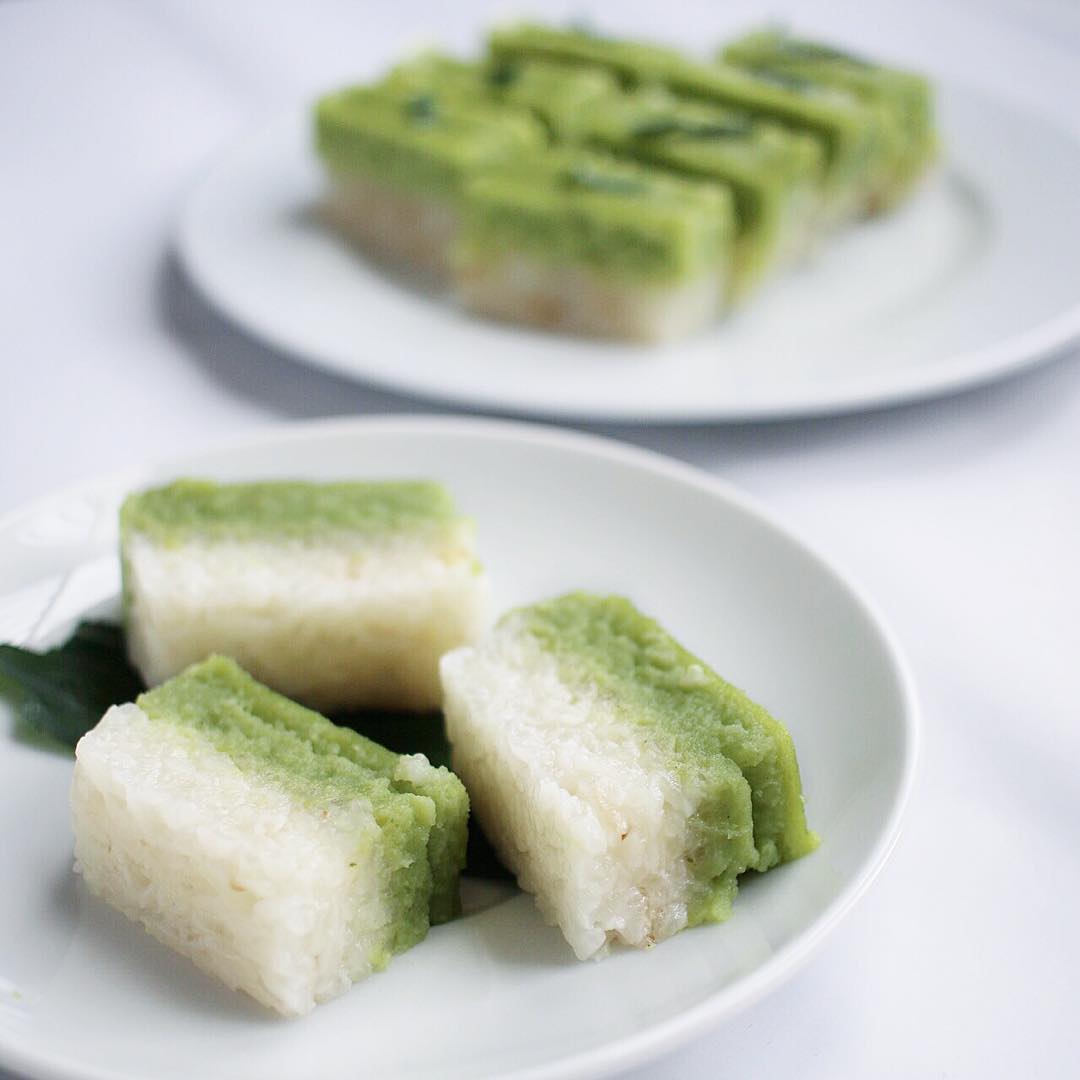 Healthier alternative: Unfortunately, most traditional kuih are high in calories and sugar but if you are really feeling kuih-zy, go for the kuih lapis which has the lowest calorie count (132 calories) and sugar content (1¼ teaspoons).
5. Salted egg potato chips
Salted egg potato chips are dangerously addictive and we're sorry to do this to you (and to ourselves) but one cup of Singapore's hottest salted egg potato chips contains 310 calories and 24g of fat. Would you rather eat this or that one curry puff then?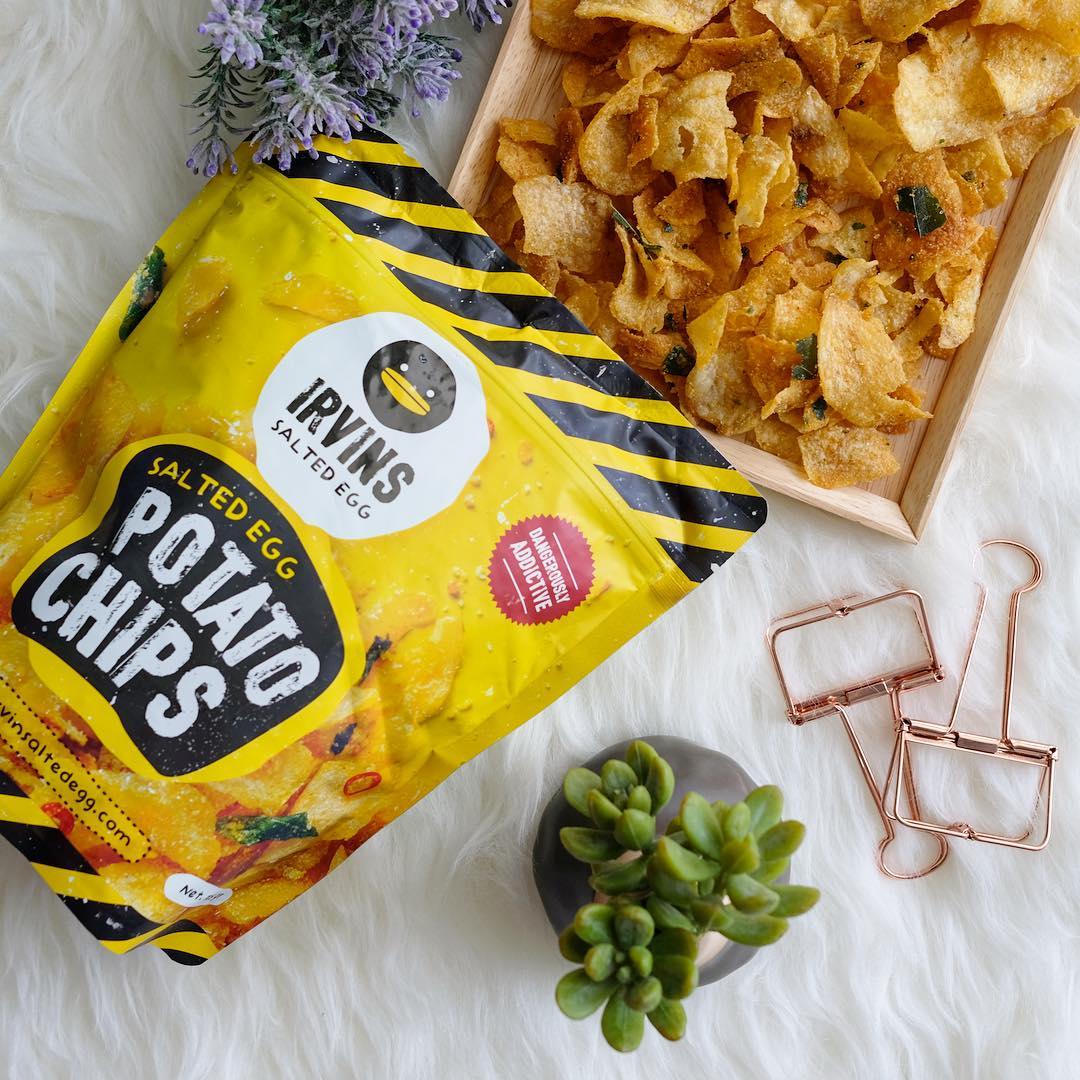 Healthier alternative: Sweet potato chips (100g) contain only 175 calories and 5.5g of fat – but nothing like the sinful taste of salted egg chips.
Related stories:
A cautionary kale: The truth exposed
Healthy snacking: Vegetable chips
How to make a Healthy Organic Nasi Lemak Salad by The Good Co.
| | |
| --- | --- |
| SHARE THE STORY | |
| Explore More | |